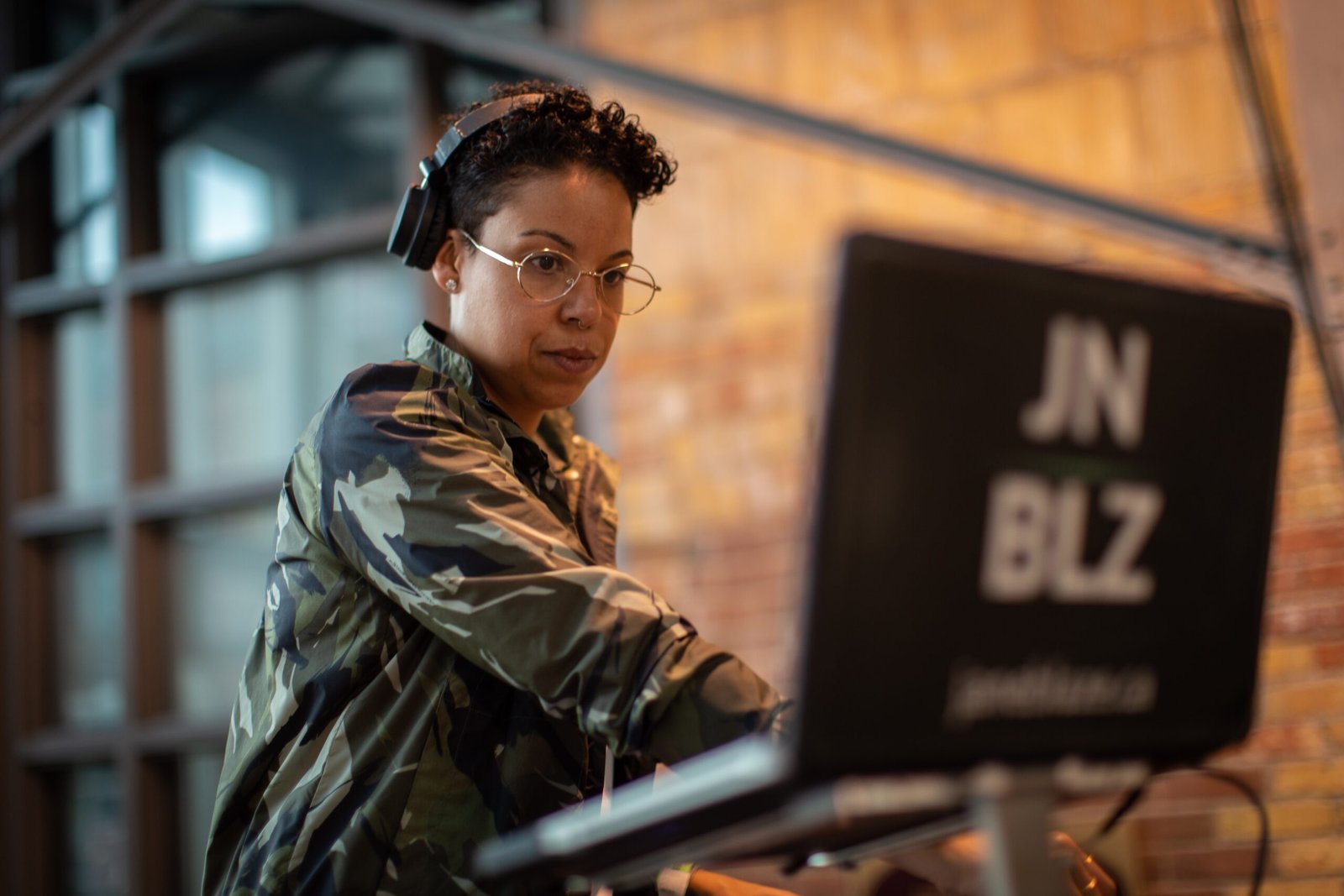 DJ Jane Blaze: Small Town Canadian Turned Heavy-Hitter DJ
This East Coast Canadian is a heavy hitter on the DJ scene.
Her credentials read like a laundry list of formal accomplishments; former manager of Vancouver's biggest record store, Beatstreet Records, former host and creative director of Vancouver-based Grounded TV; founder of Jane Blaze Productions; formerly known as DJ She, this sought DJ was the first female DJ in the world to compete in the Red Bull Thre3Style DJ competition.
She has been chalked up alongside some of the world's most credible DJs and artists, having opened for Stretch Armstrong, Cut Chemist, DJ Ayers, Kool DJ Red Alert, Queen Latifah, Lauryn Hill, Sharon Jones, and Montell Jordan, while her corporate client list is a mile long with brands like Armani, H&M, Aritzia, Guess, Jimmy Chu, Topshop, Nike, Red Bull, and Amazon.
Hitting all the crucial erogenous zones from funk to disco and soul to hip-hop and house, DJ Jane Blaze creates her own style of mid-tempo madness. She spins driving, dense mixes that capture your attention from the first beat.
Learn more about DJ Jane Blaze's musical influences, personal journey as a DJ, and tips on staying relevant in today's music scene.
Where is your artistic home? What city, neighborhood or country helped inspire your music?
I would definitely have to say that New York City is my biggest musical inspiration. From a very young age, I was heavily influenced by hip-hop. I was the kid making pause-and-play tapes for their friends, collecting records, tapes, magazines, and streetwear. I was enamored by the grit and underground vibe of the city. Obsessed with the boom boxes, the style, and the culture. All of the elements of hip-hop were a huge influence on my musical and personal style.
Aside from that, I grew up on funk, soul, disco, and pop so, I guess Black American culture made its mark on this small-town Canadian girl, from an early age.
Chicago, Detroit, and Philadelphia had their impact as well, as far as dance, house, and disco music go. I definitely draw inspiration from all parts of the African diaspora from Jamaica, Jo'Burg, Rio, and the Latin Caribbean. I love percussion, bass, and horns so the rhythm of these cultures has also heavily influenced my style as a DJ.
What was the defining moment you realized you wanted to do music?
I don't think there was one defining moment. I grew up around instruments, as my Grandfather played quite a few so it was just always something that I "did." I was a band nerd in junior high and high school so I do have legit music training (extra cool points here!) but the music was just always something that was second nature to me.
As far as wanting to DJ, I think that came from the pause-and-play tapes in the early '90s as I knew it was something that I was good at and had an ear for, but the inspiration really came into play when I started going to raves in the late '90s. Being on the dance floor and experiencing the music from that side of things was always dope because I love to dance, but seeing the DJ work for the crowd and captivate the dance floor was something that I was really drawn to. It was something that I desired to do. To influence a person without saying a word but to have such an impact, simply through playing the right song at the right time was it for me! Like yes, I need to figure out how to do that!
Has music always been your career plan?
Not necessarily. I actually wanted to be an archaeologist when I was a kid! Insert more nerd points here…I legit wanted to go dig bones and artifacts in the desert. I never really planned to make a career for myself through music. I've been very fortunate to have had it happen very organically.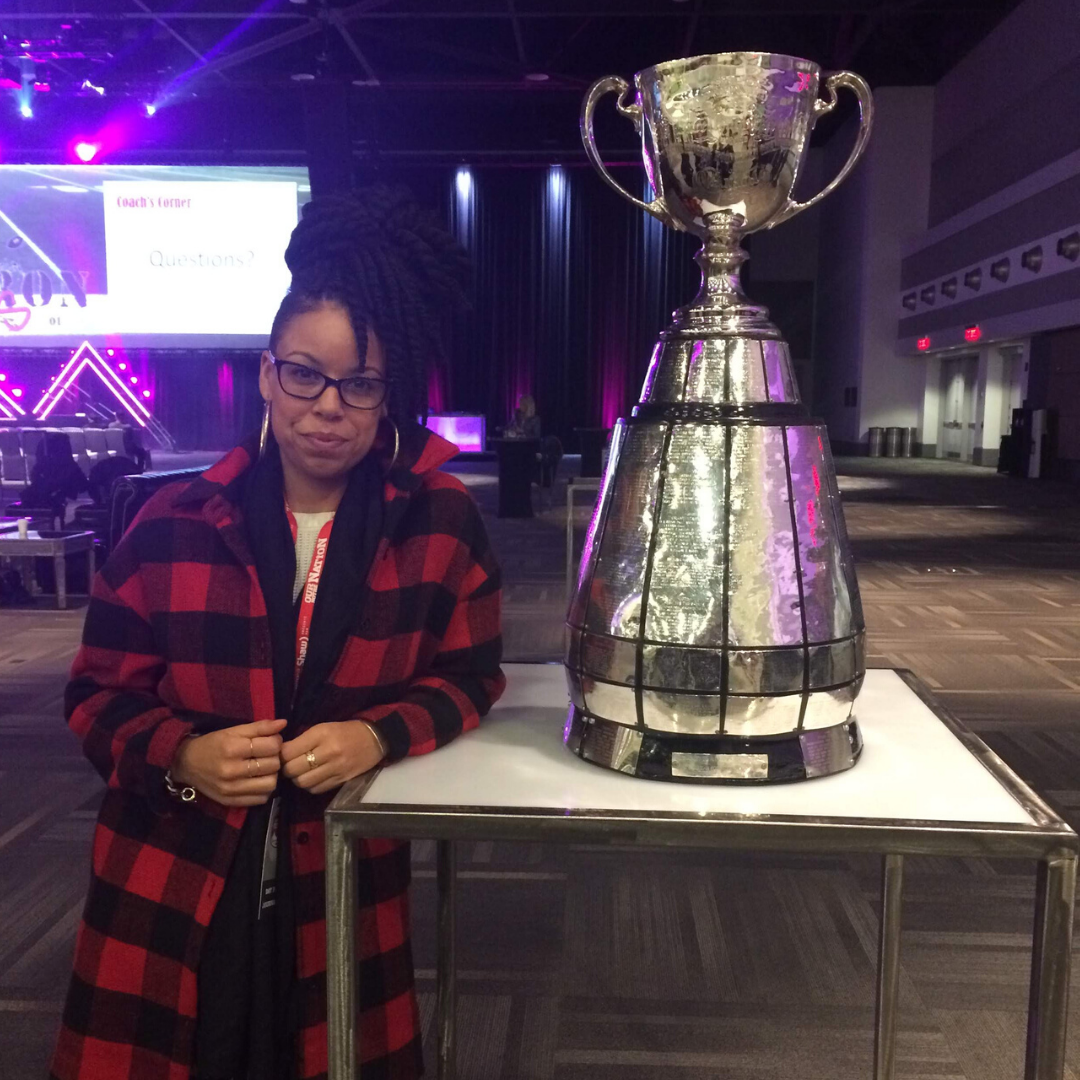 When did you get into DJing?
If you count the pause-and-play tapes, that would be like 1992, but professionally, I've been djing since 2005. I started learning how to play records, probably in like 2000, with a friend's turntables and my mom's James Brown and disco records.
I started taking it seriously after college in 2005 after a move across the country where I had more exposure to a legit DJ scene.
How did you get the name 'Jane Blaze'?
From 2005 to mid-2017, I was professionally known as DJ She. That name served me well, but I was ready for a change and decided to rebrand.
I wanted something that was feminine but also edgy. So of course, drawing from my hip-hop and R&B influences, Jane Blaze is an ode to Aaliyah and Method Man. Those two artists both make references to John Blaze, which is an old-school slang term for "He's awesome" or "He's all that" and also Method Man's alias, Johnny Blaze. If you know, you know!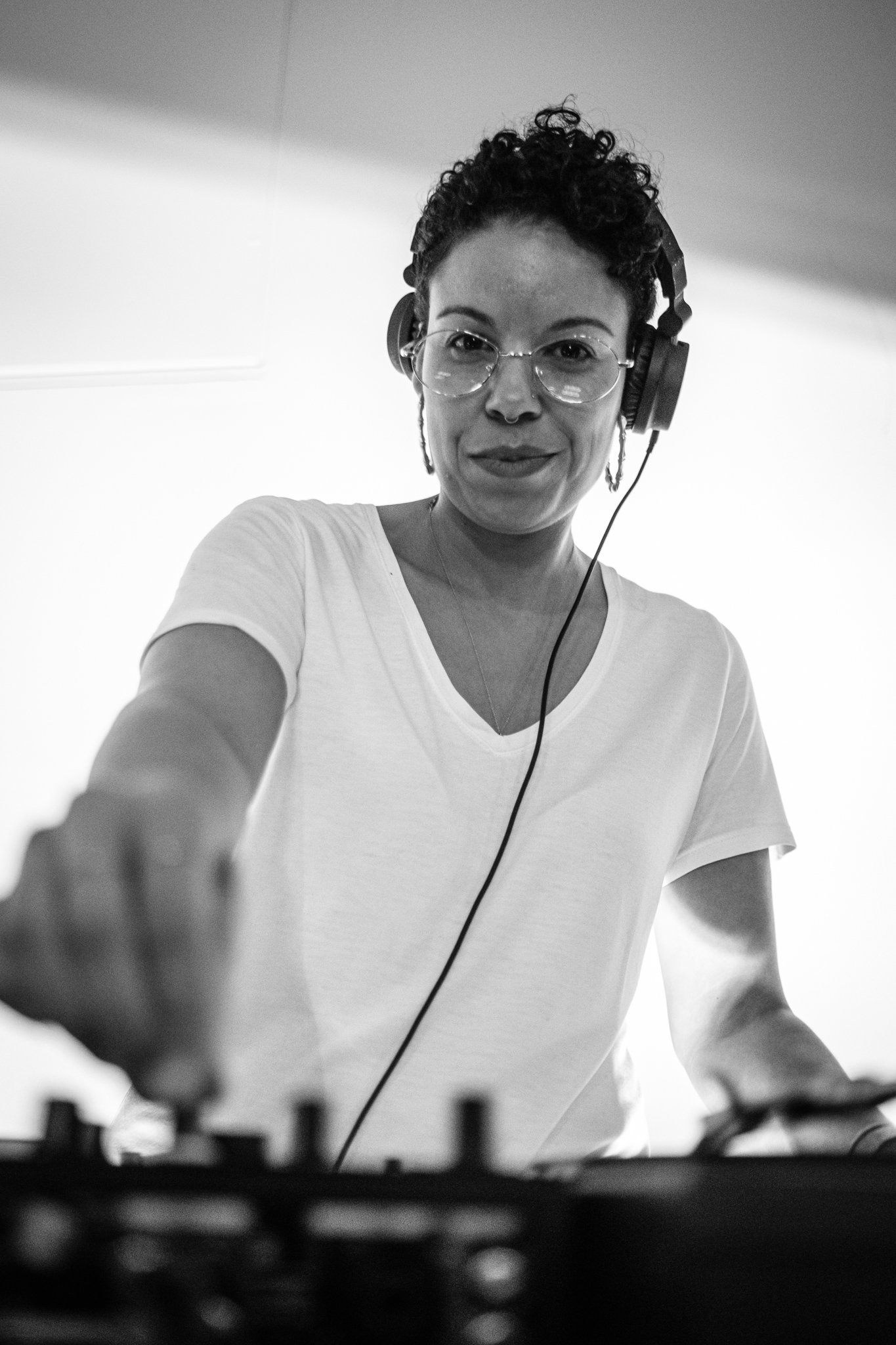 Unfortunately, square people think it's some kind of weed reference but…I mean, that's an influence, of course, but has nothing to do with why I chose the name.
Can you explain exactly what a music stylist is?
So, aside from being a DJ who plays in-person events, I also do music curation for brands in hospitality, fitness, and the corporate world. I curate background music that plays in restaurants, gyms, retail spaces, hotel pools, and lobbies. I consider myself a music stylist because I have the ability to create a mood and a vibe outside of the club environment. Having worked in hospitality and retail for over 20 years, I understand how to create a vibe in a restaurant that makes people want to spend money and socialize or that can make someone run that credit card in a retail setting.
Music is more than just what's on the dance floor for me. It has an effect on people regardless of the environment and I think there's a certain psychological element to it. Think of it as musically styling an environment to influence people in a certain way.
The Fox Magazine is all about inspiration, what or who inspires you the most?
Food and the culinary world are huge inspirations for me. It's another obsession that I've had from an early age.
Travel and culture are things I've always drawn inspiration from. (I'm sitting on a beach in the Dominican Republic, as I write this.)
Art, whether it's street art and graffiti, mixed medium, or random abstract art, has always been a big inspiration. Of course, the people that I have met throughout my life from all over the world inspire me to be more of an open and accepting person.
And strangely enough, I will say that 2020 and everything that took place in that year and the 2 years after has somehow been a huge inspiration for me. After spending 2 years literally sitting in the house and many major life and career changes, I'm more inspired than ever to live my best life — unrestricted.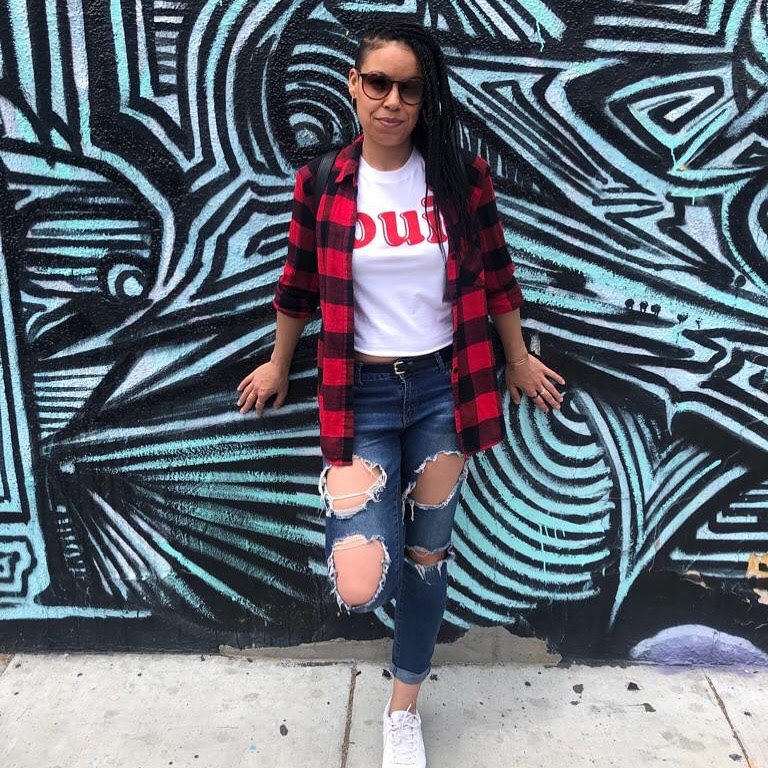 How much has your style changed since you started doing music?
I don't think my style has changed all that much, but I think it has definitely evolved to incorporate a more broad range of music. When I first started playing out as a DJ, I was playing deep house, as that's what I taught myself to DJ with because it's an easy musical structure to learn. From there, I basically became an open-format DJ as my skills and record collection increased and improved. I would say that my style is broader now than when I started DJing almost 20 years ago, probably just due to life experience, travel, and the internet.
I still play house and it's actually one of my favorite genres to play. It just hits differently. But, after two decades of being in this business, I'm definitely way more open and adventurous with what I play and how I play it. It's fun to take risks on different songs or genres these days whereas, I totally played it safe when I was first starting out.
How do you feel artists stay relevant locally, nationally, or even globally?
I think that's a loaded question in the sense of what does it mean to be relevant in today's musical climate? Like does your music trend on TikTok or are you an artist from the '90s who is touring again and doing shows in Vegas? I think the topic of musical relevance has totally changed in the last 20 years and I don't mean that in a good way. We exist in a consumer culture where what was hot last week is old news this week.
For me, there has to be substance. I still listen to James Brown and Aretha Franklin. That music is timeless and still relevant 50 and 60 years later. But is Ed Sheerans' last album still relevant? As far as remaining relevant as a DJ, you have to innovate.
The music and even the equipment are changing so fast that if you don't change with it, someone else is right there, ready and willing to replace you. You have to be able to adapt to a rapidly changing industry while still being true to yourself musically, but giving your fans and the people who support you what they need, even if that might be out of your comfort zone.
What are some of your favorite artist collaborations?
Run-DMC x Adidas, Missy Elliott x Glad garbage bags, Snoop x Martha Stewart.
Music is all about expression, what do you like expressing in your work?
I'm a sample nerd so, expressing my old-school influences through today's music is always something that I've done. Catching someone's ear with something that sounds familiar but is totally new to them is lowkey one of my favorite flexes.
Being able to express my mood through music is also something that's wildly satisfying.
What motto, quote, or words to live do you use to stay motivated when you aren't feeling inspired?
Ti esrever dna ti pilf, nwod gniht ym tup – Missy Elliott
Sometimes you just need to look at things in a different way to find some inspiration!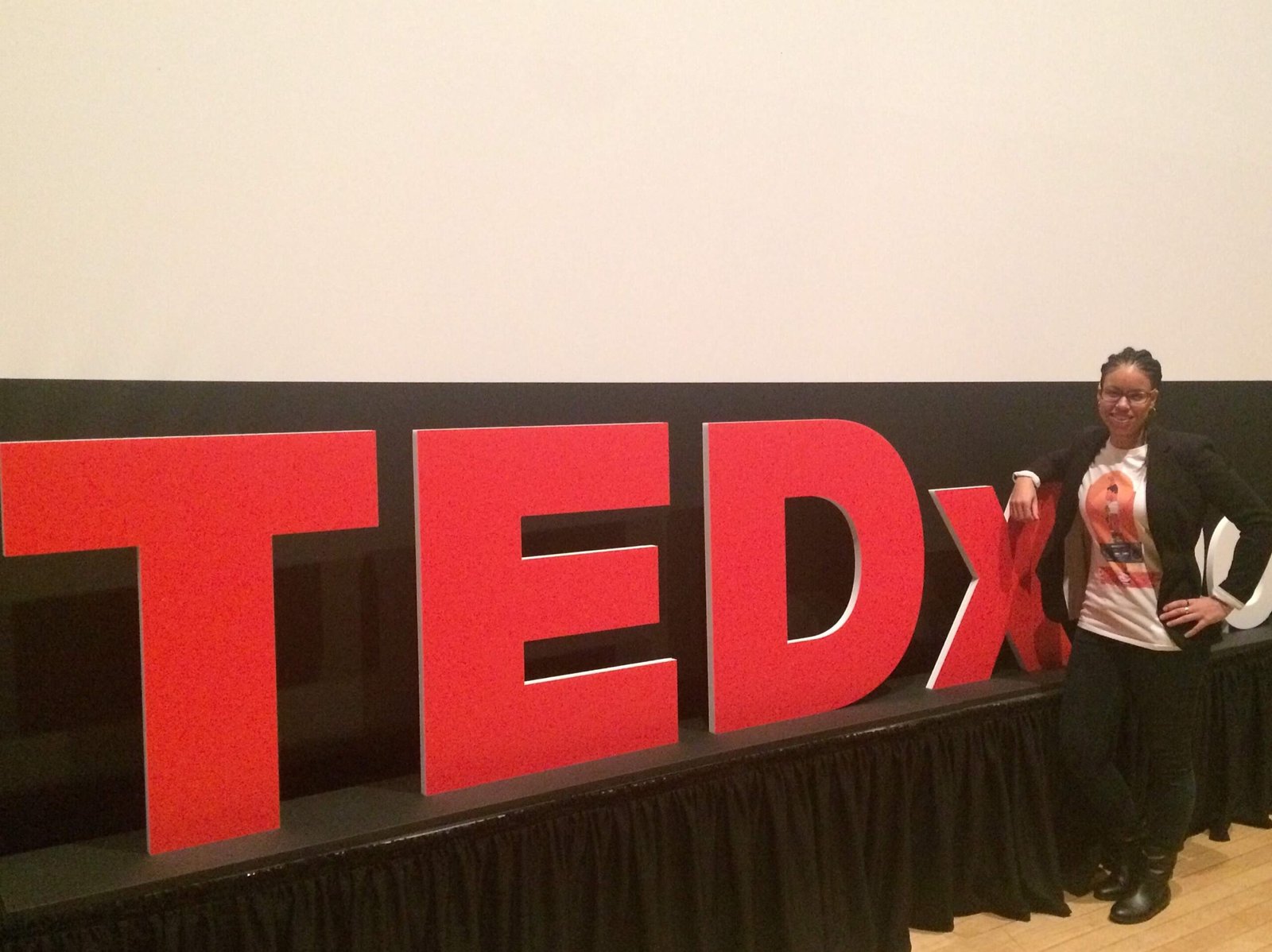 What's something people would be surprised to learn about you?
I'm a classically trained chef who graduated as valedictorian from culinary school and I'm also a holistic nutritionist who teaches women how to make a healthy transition to a plant-based diet so that they can live their best plant-based life!
What's your best advice for aspiring musicians?
Nail down your niche, find a mentor and perfect your craft.
---
Connect With DJ Jane Blaze!