Earthy, Raw Live Album 'New Morning' By Acclaimed Guitarist Scott McKeon
New Morning is an earthy, raw, guitar-lead record, showcasing Scott's range and ability as a guitarist.
Recorded live in the studio at RAK in London, the album captures the energy and spontaneity of the sessions.
McKeon has garnered acclaim from the likes of Guitarist Mag, Guitar World, and Relix Mag to name a few. Currently performing in Sir Tom Jones's band, Scott has also had the pleasure of playing with the likes of Eric Clapton, Lana Del Ray, Gary Clark Jr, Joe Bonamassa, and many, many more. Scott also has a signature fuzz pedal and signature pickups, modeled on his '62 Strat.
Scott McKeon has given a lifetime of dedication to his craft as a guitarist. Initially inspired by his dad's love of blues, soul, and rock music, he took up the guitar at the age of four and has developed a reputation as one of the UK's most in-demand guitarists, both in the studio and performing live. Raised on a diet of Buddy Holly, Eddie Cochran, and Chuck Berry, Scott was exposed to his parent's vast record collection, allowing his musical palette to mature beyond his years.
By the time he was eight, Scott was playing a full-size Strat and was the face of a Fender ad campaign to inspire a new young generation of guitarists. At just 13 years old, Scott was fronting his own blues band, playing most weekends in pubs and clubs around the south coast of England.
Fast forward and Scott are now unveiling his third album, New Morning. New Morning was produced by Paul Stacey (Black Crowes/Oasis) and features Jeremy Stacey (Sheryl Crow/Tal Wilkenfield) on drums, Rocco Palladino (Tom Misch/ D'Angelo) on bass, and Gavin Conder (Rufus Black/The Kondoors) as vocalist on several tracks.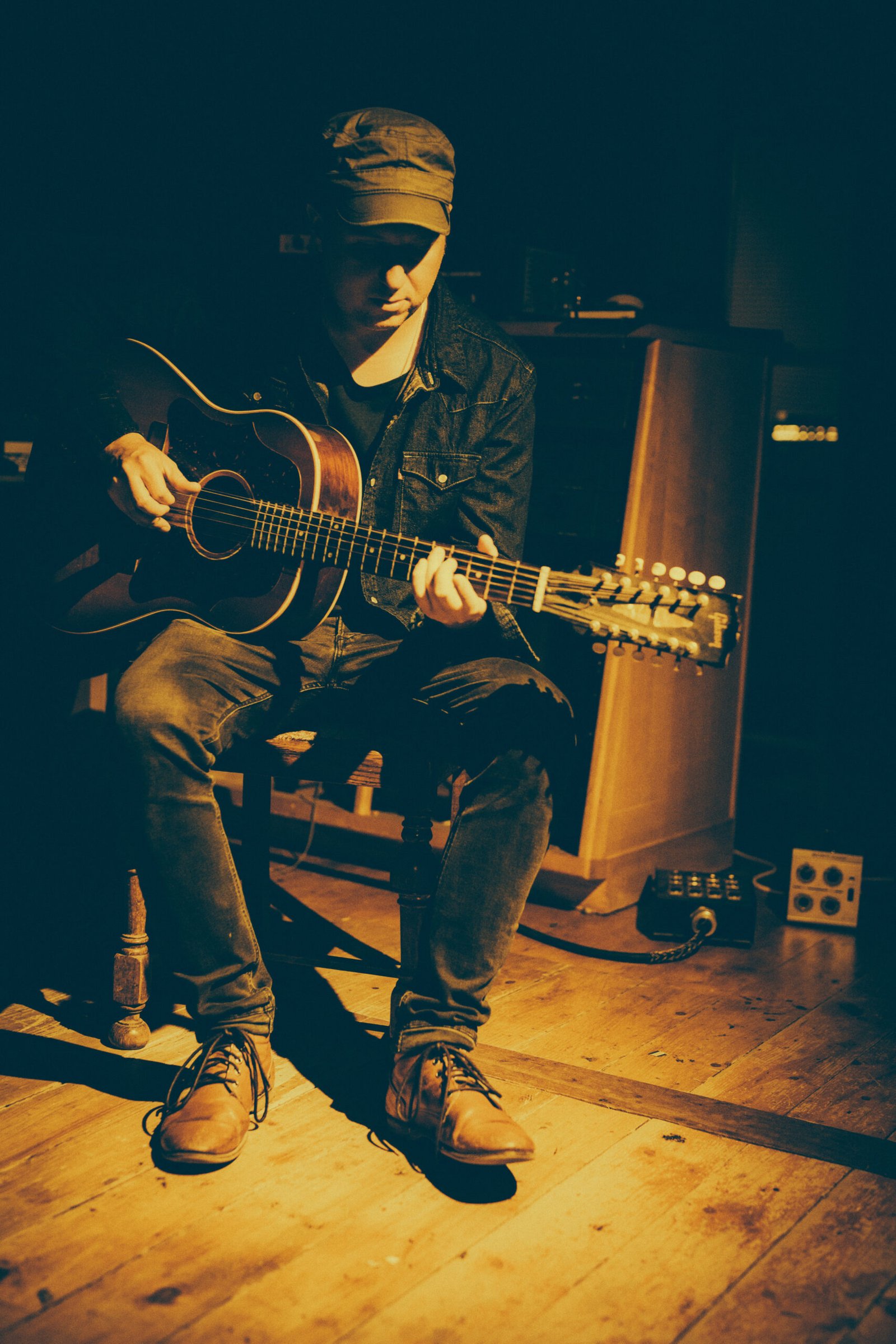 Emitting an expression of freedom, most of the songs were captured in the first take, all with the mindset to just jam, let the music flow, and not think about it too much.
Scott confides, "New Morning to me is a new start, a new journey about being real and true to yourself. Playing from the heart, not your head. One thing I've learnt about playing with some amazing performers over the years, is just being able to get to that place when you play where you're not thinking and letting it come out."
New Morning is a collection of tracks that dance between crashing drums and face-melting guitar riffs, to more mellow, bluesy jazz-tinged melodies. Some more melancholy than others, the album is rich in authenticity, with an organic flow of sounds and styles.
The first single "Third Eye Witness" has already garnered support from Spotify's Modern Blues Rock playlist. Scott shares,
"The original idea was quite influenced by Sly Stone and had a funky thing about it, but when we came to record it with Gavin Conder's (vocalist) vocals, it ended up having a sort of indie/alternative feel to it, almost something like Kurt Vile/War On Drugs."
Scott has also had the pleasure of playing with the likes of Eric Clapton, James Arthur, Emeli Sande, Lana Del Ray, Derek Trucks, Gary Clark Jr, Van Morrison, Andreya Triana, Joe Bonamassa, Ed Sheeran, Rebecca Ferguson, and many, many more. New Morning is currently available worldwide.