Franz Ferdinand Reveals Video: 'Glimpse Of Love' from Always Ascending
Franz Ferdinand revealed the video: 'Glimpse Of Love' from Always Ascending, their much-acclaimed fifth album which was released on Domino in February of this year.
The video version of the song is a re-working of the album original, re-recorded as live and mixed by Serban Ghenea (Rihanna, Lorde).
The entertaining video was shot just outside Paris and directed by acclaimed filmmaker/artist Alice Kunisue.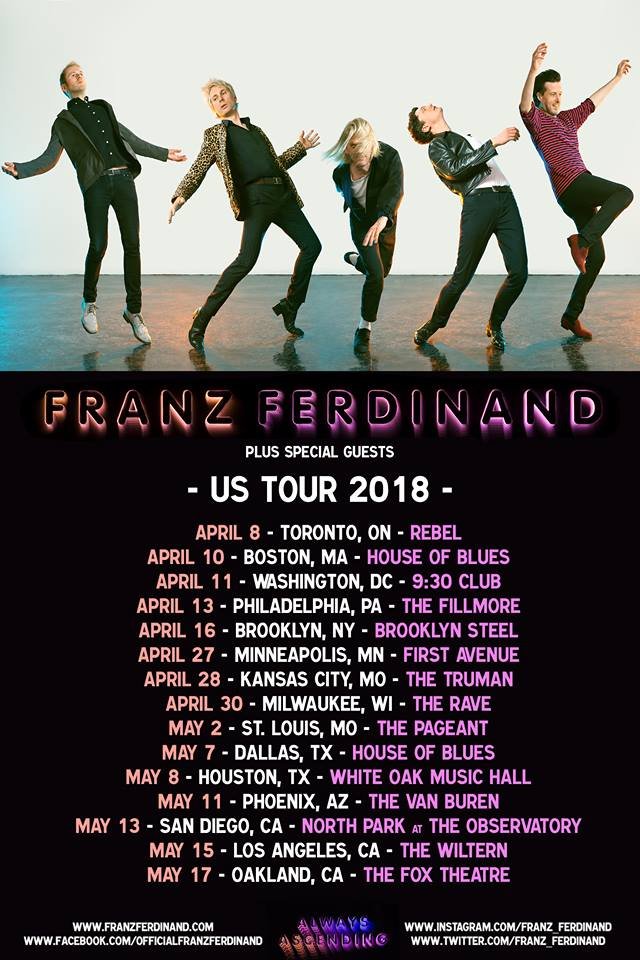 Always Ascending was recorded at RAK Studios, London and Motorbass in Paris, with the help of French producer extraordinaire Philippe Zdar (Cassius, Phoenix, The Beastie Boys).
Nothing short of a rebirth, the album's 10 songs are a triumphant recasting of the group, bursting with fresh ideas and vigorous sonic experimentation.
---
Follow Franz Ferdinand here!