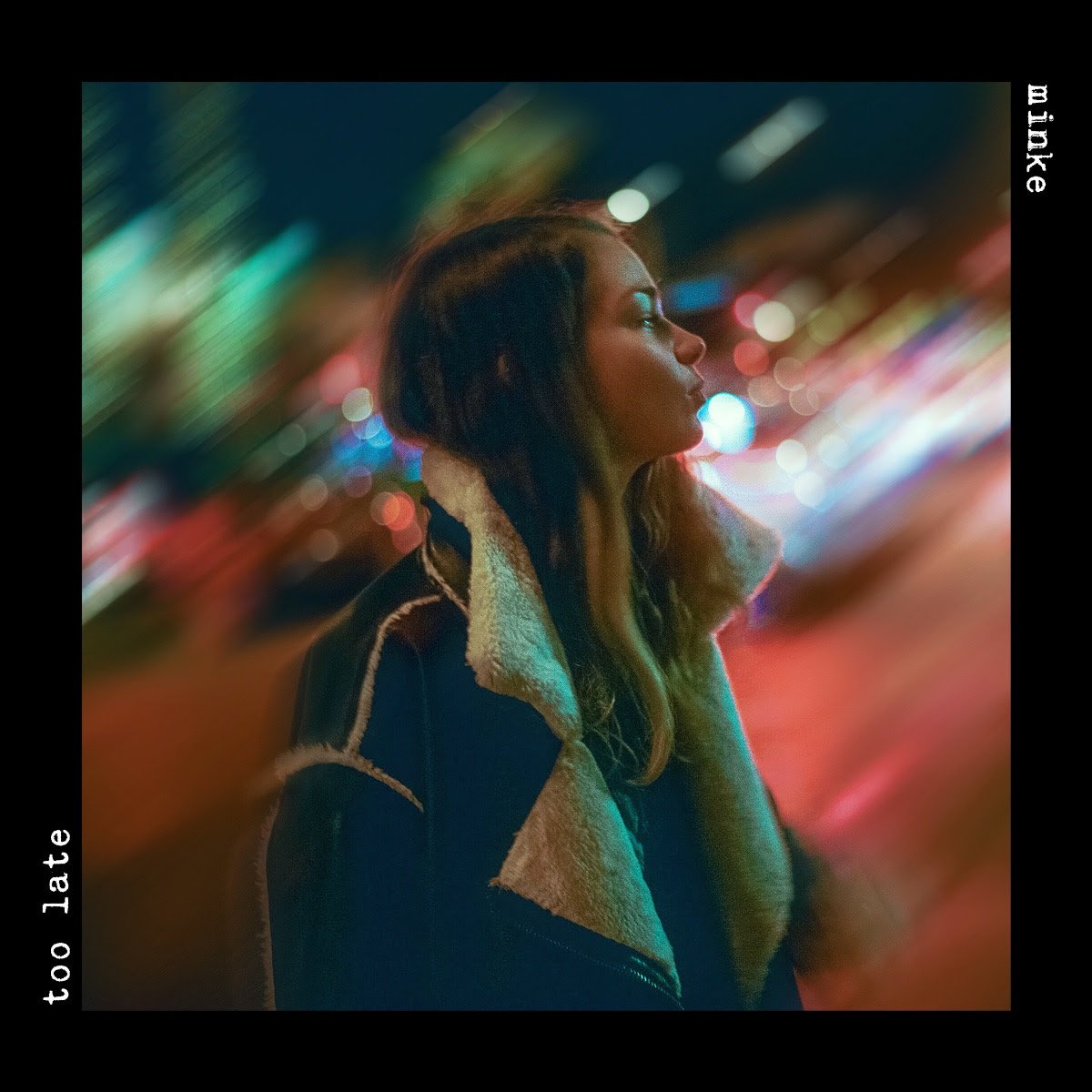 Minke Releases New Single "Too Late" Announces Debut "Tearoom" EP Release and SXSW
"Too Late" comes with the announcement of her highly anticipated forthcoming EP, titled 'The Tearoom,' scheduled for release on March 8 ahead of SXSW Music where the London-born artist is confirmed to appear. More dates and details to come.
Minke reveals the inspiration behind the track: "This was a moment after a bad break up that I needed to get out my system. I was trying to rationalize it and take the high road but knew what had happened was wrong so I was annoyed and reveling in the petty, just for a second. Thank you, next."
"Too Late" follows her stunning fall release of "Maybe 25," which was described as the "perfect escape from modern dating" by Harper's Bazaar and followed two previously released singles that quickly ignited a frenzy. Her debut, "Gold Angel," soon earned the hype of Apple's Zane Lowe & Beats 1, was featured on Spotify's New Music Friday, Pop Rising, and hit No.1 on Hype Machine. The track was praised by The Line Of The Best Fit for its "elements of pop, rock, soul, and R&B" and "guitar riffs, mingled with understated vocal like curls of smoke in a darkened bar," Minke soon followed with the release of the spectacular "Armour," a "female empowerment anthem about letting go of your defenses and learning how to be vulnerable, especially with those closest to you" (Billboard).
"Too Late" is available worldwide now on all digital platforms and Minke's debut 'The Tearoom' EP will see its release on March 8. Tour dates to be announced very soon.