New Age Soul Singer-Songwriter Alex Harris Releases His New Single: FALLING FOR YOU
"Falling For You" along with the new chart-topping single, "Rollin" is featured on the global release of "FREQUENCY", available on all platforms now. In support of the
Frequency release, Alex Harris hosted and performed an exclusive concert to rave reviews.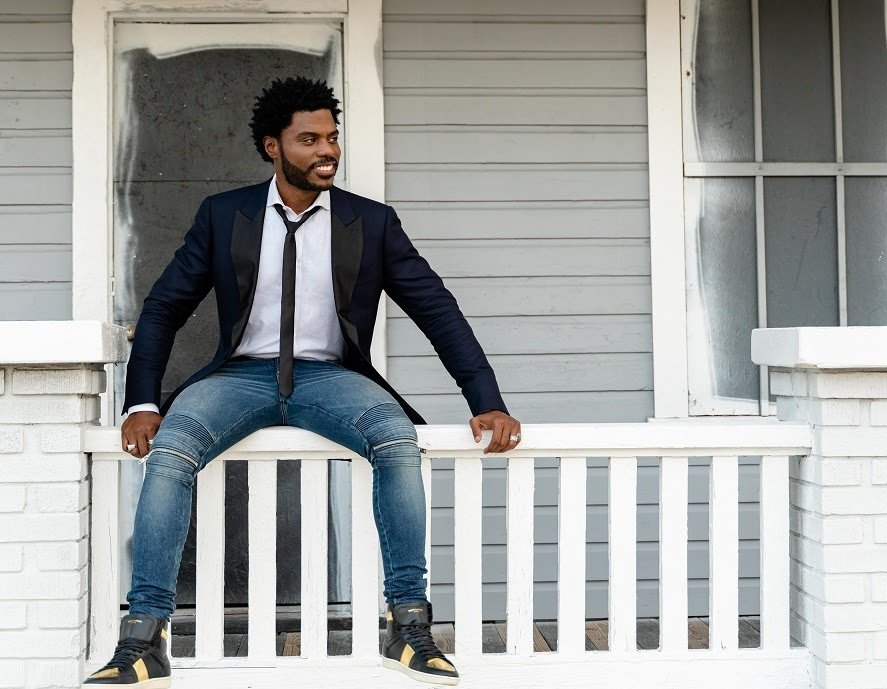 "FALLING FOR YOU is about finding love and being in love for the "long-haul". The song is a story of a man who experiences a love like he never thought he could, or would.
After finding "love" he realizes when one finds the "right" person, it is as if time standstill… and every day he experiences something new about his love that makes him fall deeper in love with her over and over again," mentions, one of the leading creative architects and performers of "New Age Soul" music, Alex Harris.
The six-song EP includes songs that range from love ballads about finding love to being in love, social justice, loving our neighbors, and celebrating family.
"Creating this body of work means a lot to me because it was 'born' during the national 'lockdown' amid the pandemic, COVID. Without a recording engineer or assistant on hand, I had to figure out the next steps.

I ordered recording equipment and set-up a mini-recording studio in the comfort of my home and started working on songs and more songs until I felt that my mission was accomplished. It was about lots of file sharing via email with the producers and lots of back and forth, but it was done", recalls Harris.
"It was a labor of love for all involved in making this record happen and I am so grateful. This body of work has another level of meaning because of the process it took to get to this point and I hope that when one listens to the music, the passion and the love is felt".
Alex Harris is a modern soul singer with Gospel roots and is revered as one of the leading creative architects and performers of 'New Age Soul' music. 'New Age Soul' music offers a spiritual revival to uplift humanity ensconced in healing, hope, renewal, freedom, and love.
CONNECT WITH ALEX HARRIS:
Website: AlexHarrisOfficial.com
Instagram: @AlexHarrisOfficial
Twitter: @AlexHarrisTweet
Facebook: /OfficialAlexHarrisMusic