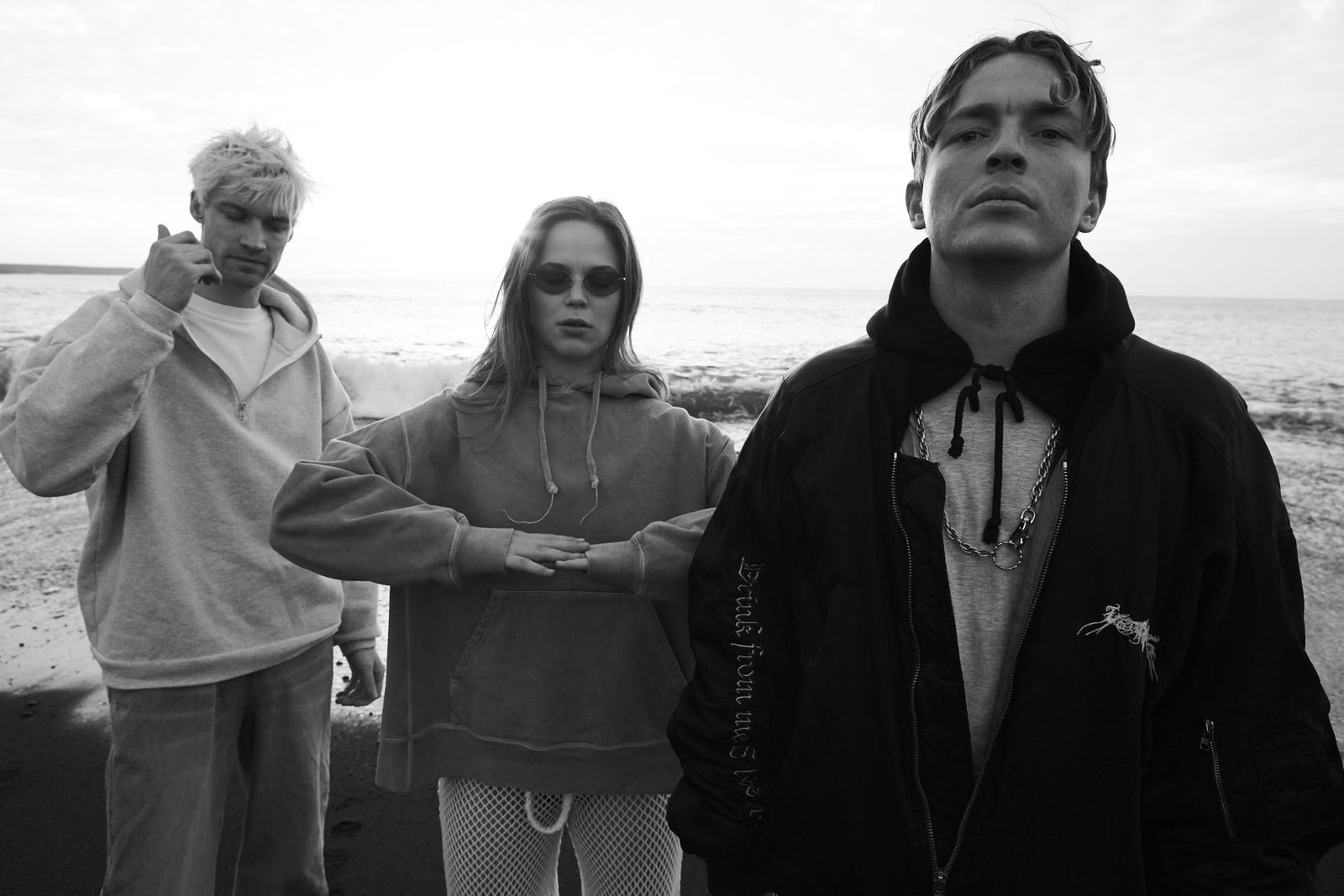 Off Bloom Returns with New Single and Video, "Love Actually"
"Don't speak. I just want your hands on me…"
Off Bloom is back with a brand new single "Love Actually," a tropical-flavored self-effacing love song made with their good friend and rising Danish producer Vera. Available worldwide and on all digital platforms, "Love Actually" comes with a fun, lo-fi music video, shot in the band's London apartment by Aria Baradar.
In the midst of a hefty post-house party hangover, the band wrote the song while inspired by a lot of 90's/00's music they were listening to at the time. Everything from Natalie Imbruglia to Green Day to Blink 182 and Avril Lavinge, "listening to music from that era opened up a more organic and fresh sound where all of a sudden everything felt new," the trio continues. "It felt like going back to the roots and a more "innocent" time."
The song itself is about "being so in love it's almost unhealthy, but you can't help yourself from falling! The feeling that something is almost too good to be true and you're slightly dreading what's to come but feeling ecstatic at the same time. A time where everything is about sex and fighting and constantly trying to figure out what's happening inside the other person's head."
---
Follow Off Bloom here!