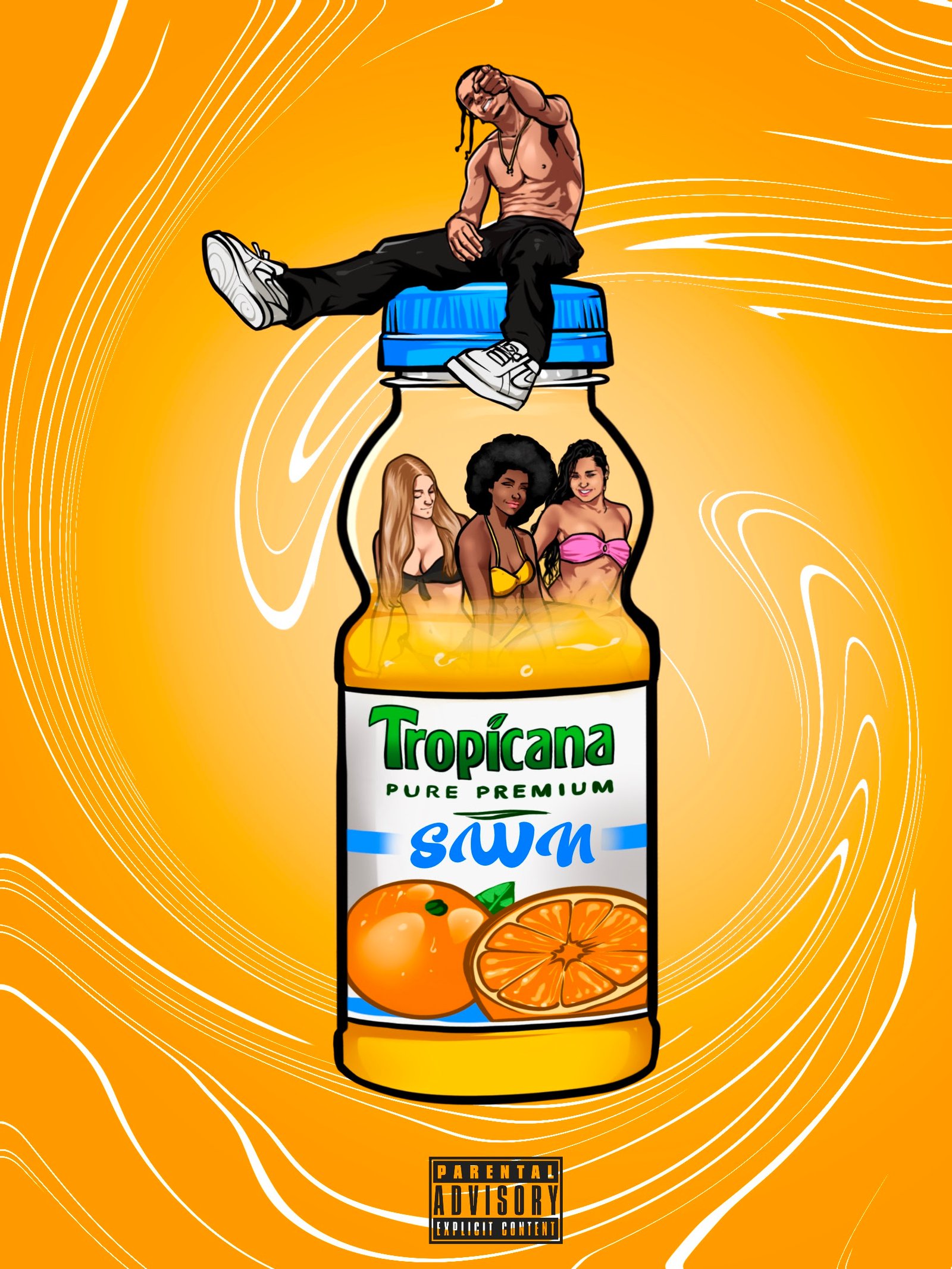 Multi-Talented Newcomer Swn Release Feel Good Single: Tropicana
The multi-talented producer, songwriter, and artist, SWN, aka SS, ended summer on a feel-good note with the release of his infectious bubbler, 'Tropicana'.
SWN, who's better known for his distinguished skills in production, having previously worked alongside the likes of Unknown T, Loski, Dappy, Krept & Konan, and more, decided to step out the shadows earlier this year with the release of his recent single, 'PS5'.
The rising force has recently followed through with a summer-drenched single, 'Tropicana', that's grounded with an acoustic led backdrop courtesy of Goon Cartel and Wildboy Ace. Expressing his infatuation with a love interest, the catchy hook and playful verses encapsulate the feeling of young love as summer draws to a close.
Brushing those fall blues to the side, SWN further displays his ability to create quote-worthy bars through silk-like melodies and in turn form a wheel-up worthy banger, "Tropicana / Sweet ting, yeah she get it from her mama / So hood, she don't even know her father / So what, she throw it back like it's karma".
Already housing an impressive catalogue with a string of successful singles including, 'Gasoline', 'Late Nights', and 'How I Stay', SWN's hunger and determination to succeed speaks for itself as he further solidifies his potential to become a household name.