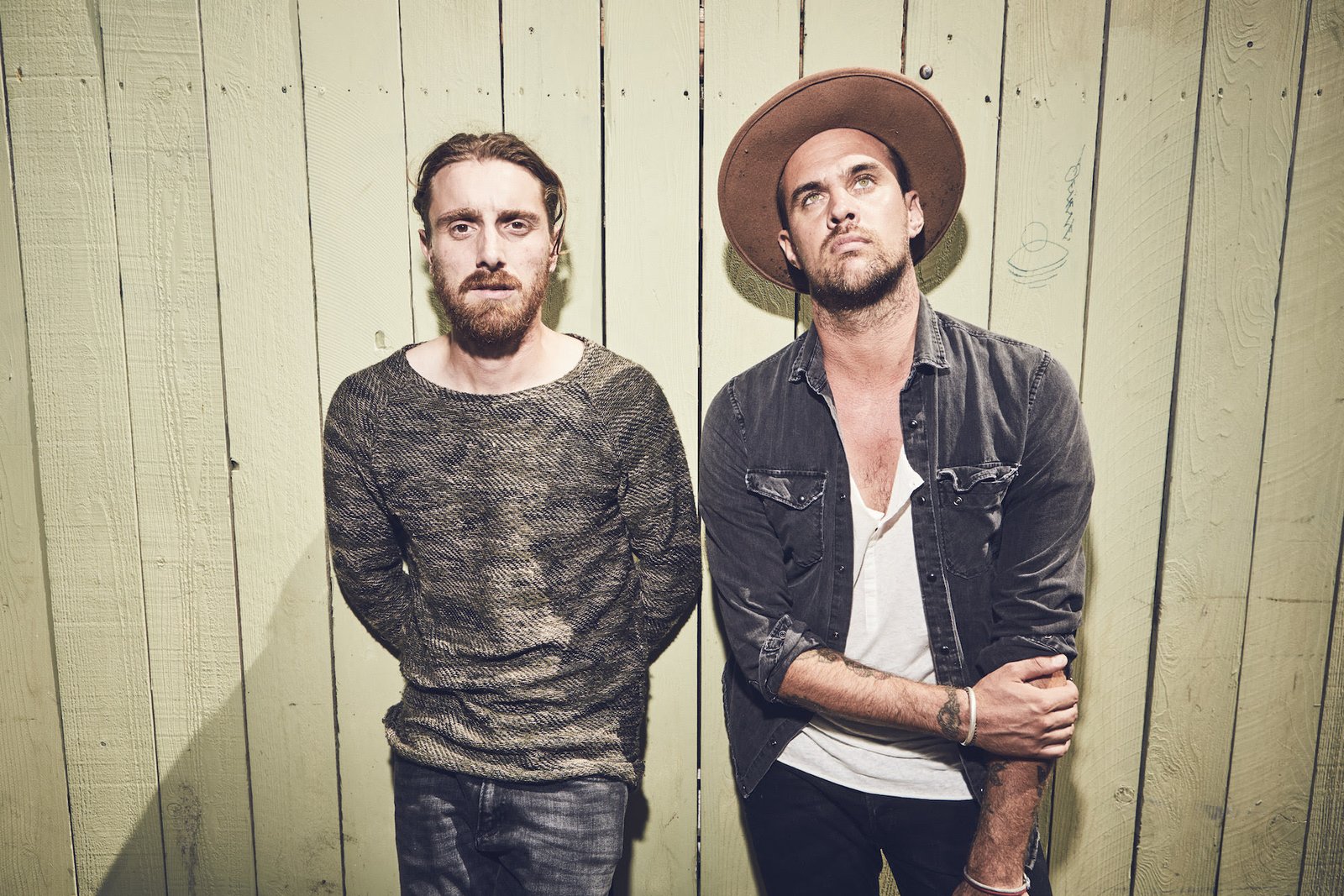 Until The Ribbon Breaks Drops Second Track "My Love" From Their Forthcoming Album
The Welsh duo has released the audio and video for the second track of their sophomore album.
Following the highly anticipated release of their return single "Here Comes The Feeling", Until The Ribbon Breaks has released "My Love," alongside an accompanying video.
Speaking of the track, Pete Lawrie-Winfield commented,
"Of all of the songs on the new record, if not all of our records, the words were directly inspired by the music, it was about the sound of the words next to each other, the flow, how to sit amongst the warm texture we had created."
The new music comes with the news of a sophomore album on its way, confirmed for release in February 2018. The self-titled full-length was born out of Pete's inspiring journey from rock bottom to recovery, as he details his recent transformation in a heartfelt letter to his fans.
Since the band's inception in 2013, they've released a critically acclaimed debut album "A Lesson Unlearnt" which peaked at Number 23 in the U.S Billboard charts and features special guests Run The Jewels and Homeboy Sandman. The 11-track debut prompted the band to be invited on the road as direct support for Lorde, London Grammar and Phantogram in 2014/15. The Welsh duo are also known and loved for their wildly popular audio and video re-imaginations for The Weeknd's "Wicked Games", Sam Smith's "Nirvana," Lorde's "Royals", Tegan and Sara's "Closer" and Phantogram's "Fall In Love."
On December 7th, Until The Ribbon Breaks performed material from the new album at The Peppermint Club in Los Angeles. Their highly anticipated show marked the pair's first performance in two years.
"Here Comes The Feeling" and "My Love" are out worldwide now and their highly anticipated forthcoming sophomore album will be released in February 2018.
---
Find Out More About Until The Ribbon Breaks!