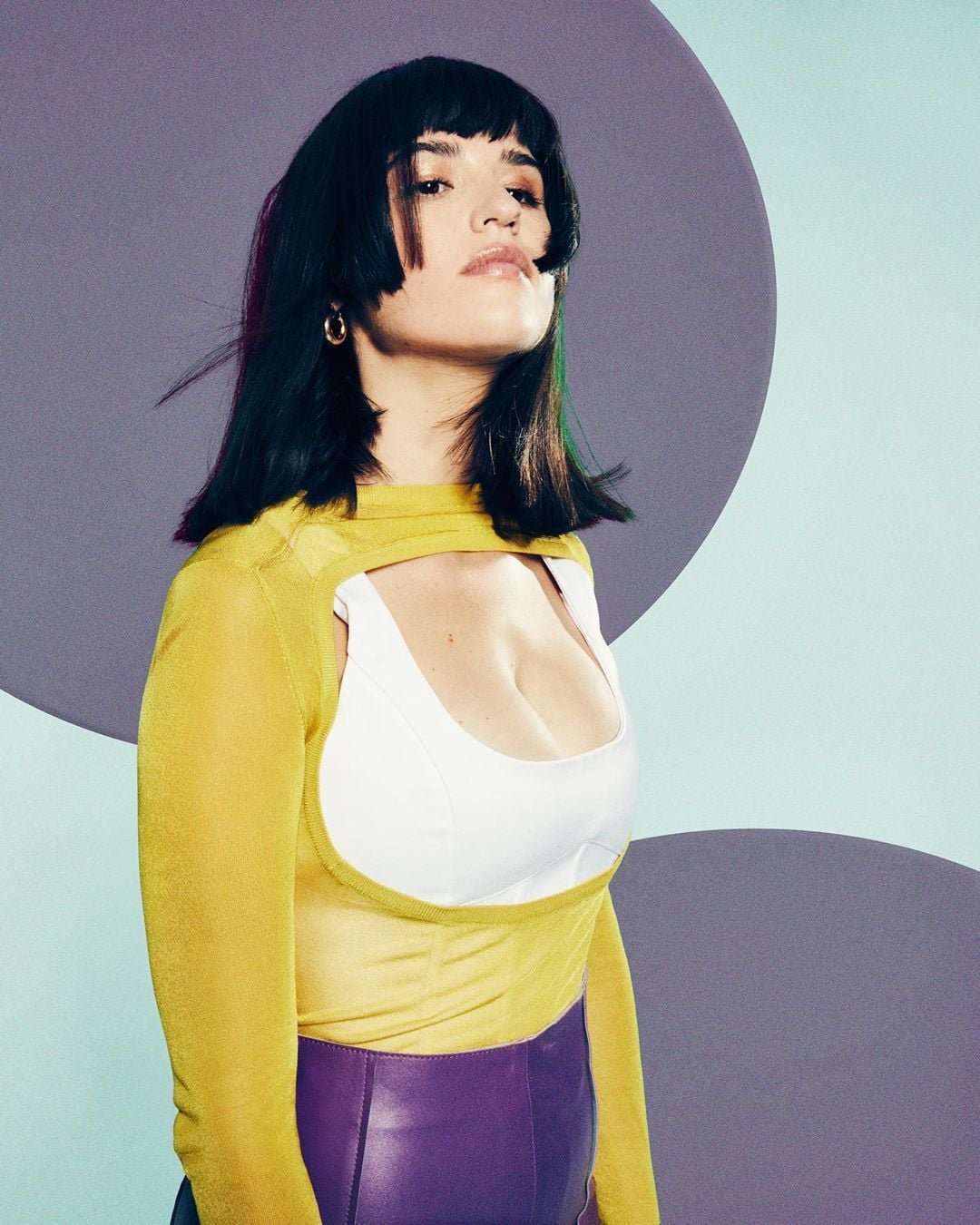 Rozzi Returns With Brand New Single: Best Friend Song
Today, vocal powerhouse and singer-songwriter Rozzi officially returns with her new single "Best Friend Song" via S-Curve Records.
Written with collaborators Charlie Snyder (Machine Gun Kelly, Bebe Rexha, G-Eazy) and Zak Waters (Betty Who, JoJo, SHINee), and co-produced by Zak Waters, Steve Greenberg, Michael Mangini, and AJR brothers Jack Metzger and Ryan Metzger, "Best Friend Song" is the ultimate pop anthem dedicated to a lifelong friendship. The song is available everywhere now HERE. Watch the lyric video HERE.
"It started as a tribute to my friendship with Tatti, and to make her laugh," Rozzi explains. "We lived together for so many years, through college and beyond, but she was moving in with her boyfriend, so I was sad. It was the end of an era. I didn't want to write a weepy song though. I wanted to do something fun, and never for a moment imagined it would end up being released as my first single. Every line is an inside joke. I didn't think anyone else would hear it, which is when I often write my best songs. I sang it to embarrass her at a New York show. It's probably the truest love song I've ever written. Tatti was like, 'It's gonna be your big hit because I'm the only one you ever really loved!' There might be some truth to the second part!"
Rozzi takes the stories and secrets typically reserved for conversations among confidants or lovers and turns them into songs. Not just any songs though, her bold delivery and skyscraper-sized range amplify the meaning of each and every lyric with a smoky soul spirit, engaging eloquence, and a pop punch. After collaborations with the likes of Kendrick Lamar and Pusha T, a sold-out arena tour supporting Maroon 5 (during which she dueted nightly with the band on "Moves Like Jagger"), and steady musical output, the San Francisco-born singer and songwriter delivered her first full-length album, Bad Together, in 2018. Gathering millions of streams, Time cited "Never Over You" among "5 Songs You Need to Listen to This Week" as she made her late-night television debut with a performance of the single on Jimmy Kimmel LIVE! Further acclaim followed from Rolling Stone, Who What Wear, Yahoo!, and On-Air with Ryan Seacrest who claimed, "Rozzi has officially arrived." Along the way, she even launched the "Ugh! You're So Good!" podcast with co-host Scott Hoying of Pentatonix, which has continued to garner thousands of weekly fans since its recent release.
After S-Curve Records Founder Steve Greenberg caught a live show in 2019, he signed her to the label. Now, she invites listeners closer than ever on her debut for S-Curve Records led by her brand new single "Best Friend Song," released August 14, 2020. A production collaboration with Greenberg, Michael Mangini, Jack and Ryan Metzger of AJR, and Zak Waters, loose guitar accompanies her vocals as she dedicates an anthem to her longtime best friend Tatti. An unpredictable musical backdrop underscores Rozzi's bluesy timbre backed by a shimmering beat and gospel-style harmonies.