SG Lewis Releases 'Blue'. Playing Coachella. Live Date with Jaden Smith Announced
The track is the first to come from 'Dawn', the third and final installment of his timeless three-part concept album Dusk, Dark, Dawn, out later this year.
With a single currently sitting at No.3 on the Billboard Dance/Mix Show Airplay Chart ('Hurting' featuring AlunaGeorge) and a prime slot at this year's Coachella Festival, SG Lewis is continuing to cement his status as one of the UK's hottest new talents around, the British producer, songwriter and multi-instrumentalist has released his brand new single 'Blue' via Casablanca/Republic Records in North America.
'Blue' is the first new music from SG since the release of 'Dark' in November last year, which featured artists including T.E.E.D, Drew Love of THEY and London Grammar's Dot Major.
The euphoric, psychedelia-tinged 'Blue' is entirely performed and produced by SG Lewis, who returns to the style of his early breakthrough tracks, eschewing a guest feature in favor of performing all vocals himself. Speaking on the track, SG says "Blue is the first track off of Dawn and is something I am hugely proud of. The track is a bit of a journey that transports to a second dimension in the latter half. I created it in London with my long-term collaborators, Phairo and Frances, and I feel like it is the perfect introduction to the third and final part of the project".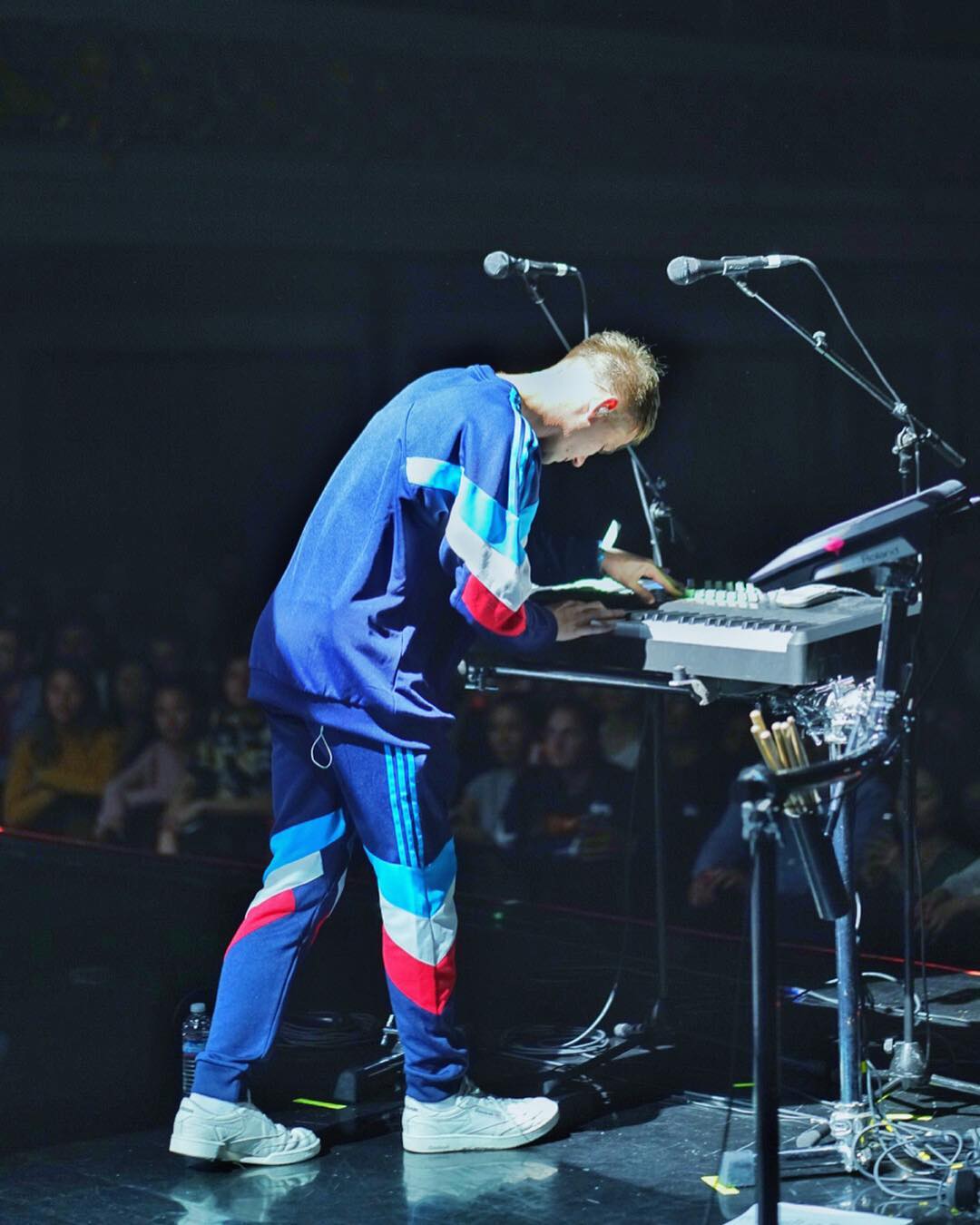 Dusk, Dark, Dawn chronicles the trajectory of a night out through its different moods and genres and serves as a tribute to the club and youth culture. While Dusk (released earlier in 2018) blended disco, smooth electro, and funk and Dark explored distinctly heavier yet still diverse sounds, Dawn is a sonic embodiment of those euphoric sunrise moments and the feeling of togetherness at the end of a night well spent.
It's been an incredible six months for SG Lewis that has seen the artist sell-out venues across the US, Asia, and Europe, top the US iTunes Electronic chart on release with his AlunaGeorge assisted single 'Hurting' and collaborate with a wide range of exciting artists from Clairo to Sam Wise from hotly-tipped London group House of Pharaohs.
SG has previously collaborated with Col3trane, Raye, Ray BLK, The Neptunes/N.E.R.D's Chad Hugo, Gerd Janson, Conducta and more as well as producing Dave's '100M's' proving his worth as one of the most respected and prolific musicians from the UK and a producer capable of working outside of genre and style.