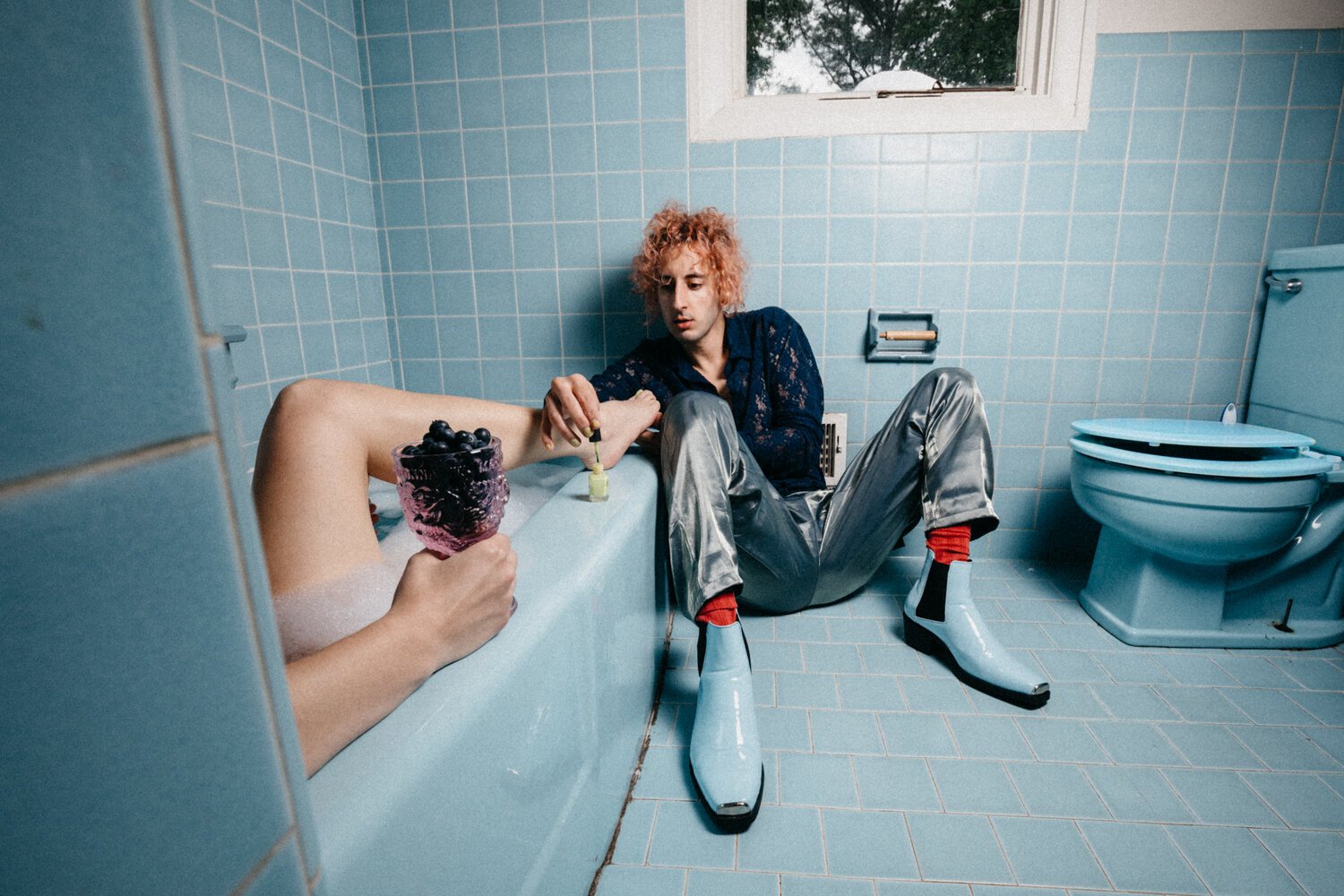 Teddy At Night Releases New Single: Blueberry Water
Teddy at Night's 'Blueberry Water' is a symphonic alt-pop concoction.
The Nashville-based artist premieres 80's synth nostalgia with an art pop flair ahead of his debut EP, At Night, due out on July 19th.
"The idea of constant competition and success never appealed to me," Teddy at Night admits. "I grew up having dreams where I was held by someone I was able to be vulnerable with. I never understood what that meant until I met my impossible match. My eyes were open to a world I never knew existed. The best love is messy and limitless. This song aims to capture that raw interpretation of modern love, vulnerability, and surrender."
Packing 80's synth nostalgia with an art pop flair, Music City rocker Teddy at Night released his new single, 'Blueberry Water,' on Friday. The track drops ahead of his debut EP, 'At Night,' due on July 19th.
The debut artist project of California-born musician Teddy Boldt, aka Teddy at Night, marks a long-awaited step into the solo spotlight.
After dropping out of fashion design school in Los Angeles, Boldt made the move to Nashville to work as a touring musician, playing in 30 different bands, while selling out arenas and traveling to over 20 different countries. The road-worn wingman even managed to track the strings for 'Blueberry Water' in a bathroom on tour.
Now, with a current pause on live music, Boldt finally finds himself with the time to push his own project forward, and Teddy at Night is here to deliver with a blueberry brew for our hearts.
'Blueberry Water' is available now on SoundCloud, Spotify, Apple Music, Amazon, Tidal, Deezer, and Google Play.