WONDR Goes From Fan To Race Car Driver In New Music Video: "Rich"
With over 10k views on YouTube in the first week, WONDR's visual to his newest hit single, "Rich," is moving fast not just in the music industry, but on the race track too.
The Carolina artist has been rapidly growing his presence in the music, fashion, and now racing industry by consistently delivering hit singles producing millions of streams. A born dreamer, WONDR's sights are set high and his track record (pun intended) is proof that he is far from wishful thinking.
"The 'Rich' music video was a 4-year manifestation that came together in 4 days," WONDR shares. "What I mean by that is, I've been wanting to film a music video at a race track since I started WONDR, but never really had access or the capital to do it. I've been a huge fan of racing since I was little and it has evolved as a part of my brand and image as a Pop/R&B artist, so this was something of a dream for me. I even mentioned wanting to do something on a track in an interview a few years back. I spoke directly with the marketing team at NASCAR in 2019 about the opportunity, but our timing was of. Fortunately, Facebook Marketplace finally made this dream a reality."
'Rich' was produced by a friend of WONDR from Morocco, who found him on Twitter a few years ago.
"The first and only song we've done together was my first song to hit a million streams on Spotify, 'White Aston.' I have that same gut feeling today with 'Rich' that I had back then."
'Rich' is about being rich, but not necessarily in money or material things. "Rich" in love.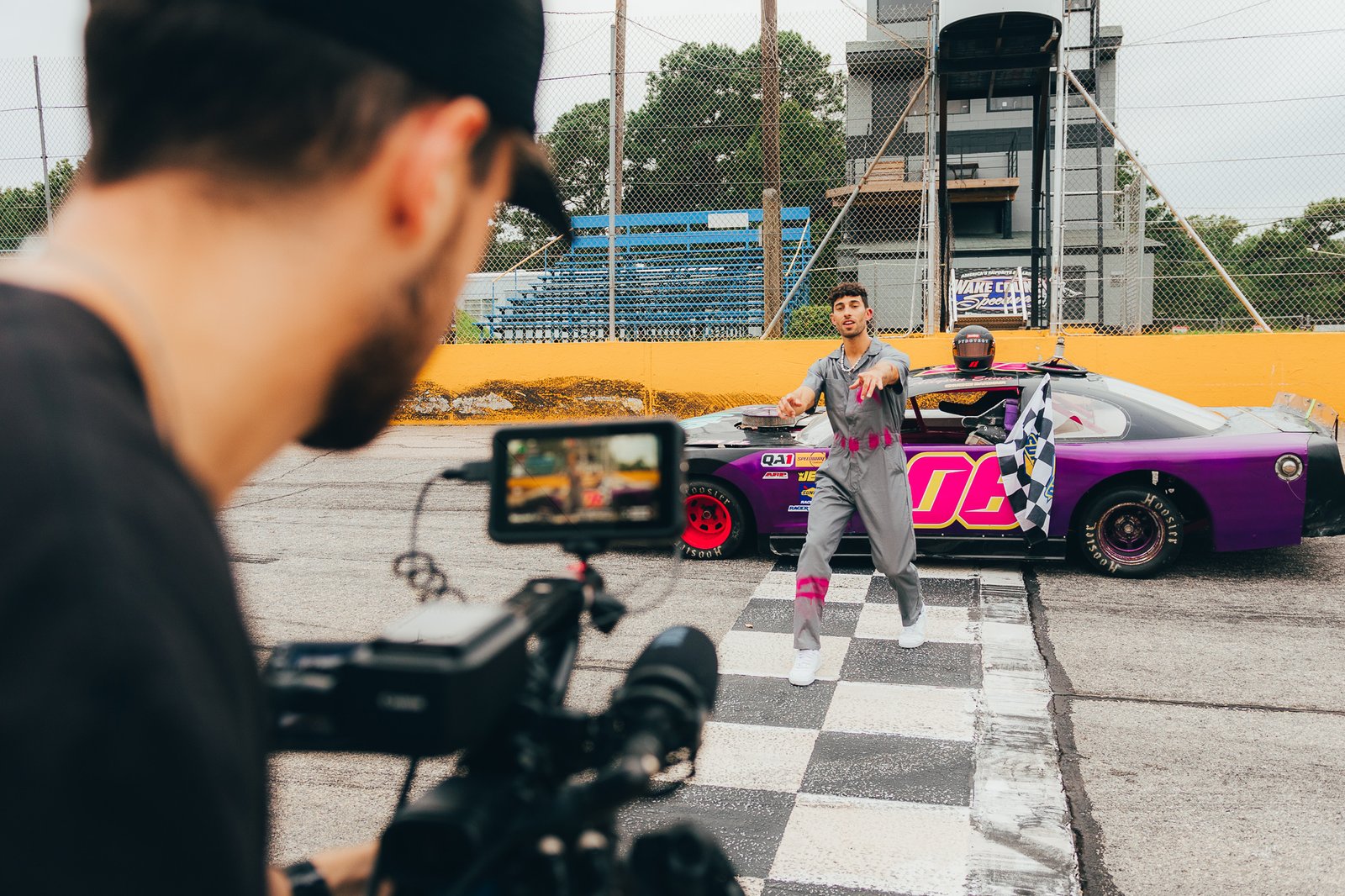 "It is the diamond bracelet is my relationship with the perfect person," he adds. "Although I do want the money and opportunities that come with being an established artist, I will always put family and friends first. I know that memories are the most important thing we can retain, so I plan on making as many as I can with the people who believe in and support me the most."
Growing up in North Carolina, the heart of the NASCAR nation, WONDR has been attending races and cheering on the legends from Dale Earnhardt to new guys like Chase Elliot for over 20 years. His racing influences have become a staple of the WONDR brand. At live shows, you can see WONDR rocking self-customized Dickies coveralls decked out in WONDR logos, the number 94, and racing decals.
Earlier this month, WONDR was searching on Facebook Marketplace for a race car for a photoshoot with photographer Hector Munoz when he stumbled upon a local North Carolina race car driver named Chuckie. Not only did Chuckie hook WONDR up with the fast ride that he has listed for sale, but he also called in a favor at the local Wake County Speedway. With an agreement in place, WONDR merch in exchange for the car, and only two days left before the shoot, WONDR tapped local videographer and director Roland DesLauriers to come out and shoot BTS videos. But Roland had bigger plans. He followed up with a music video treatment, and when they arrived at the track on shoot day, asked if WONDR would be up for it. WONDR was obviously down!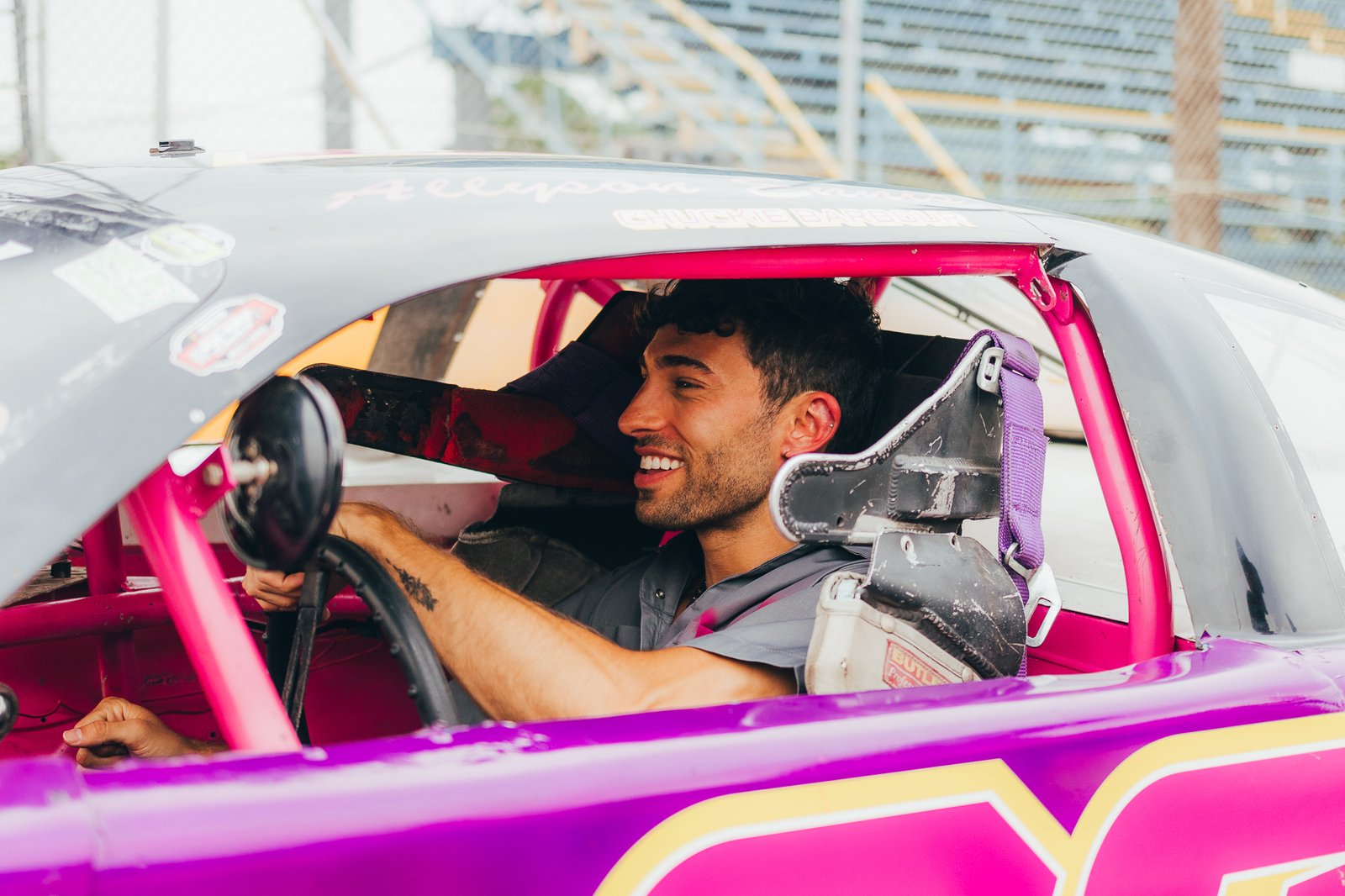 The 'Rich' video was shot in a high-energy, high-speed, two-hour set. The video features WONDR, the Wake County Speedway, Chuckies #06 racecar, and two examples of his staple personalized Dickies coveralls. The director, Roland captures the racing energy and spirit of WONDR and his new single with a blistering combination of high-energy performance and racing shots.
"This couldn't have been more on the fly. The fact that we walked away with the product we had felt like a damn miracle."
WONDR's heroes are now becoming friends and fans, encouraging him in comments on recent social media posts about this video shoot to stay after his goals and to keep making it happen. Let us tell you, he's got no plan of stopping!