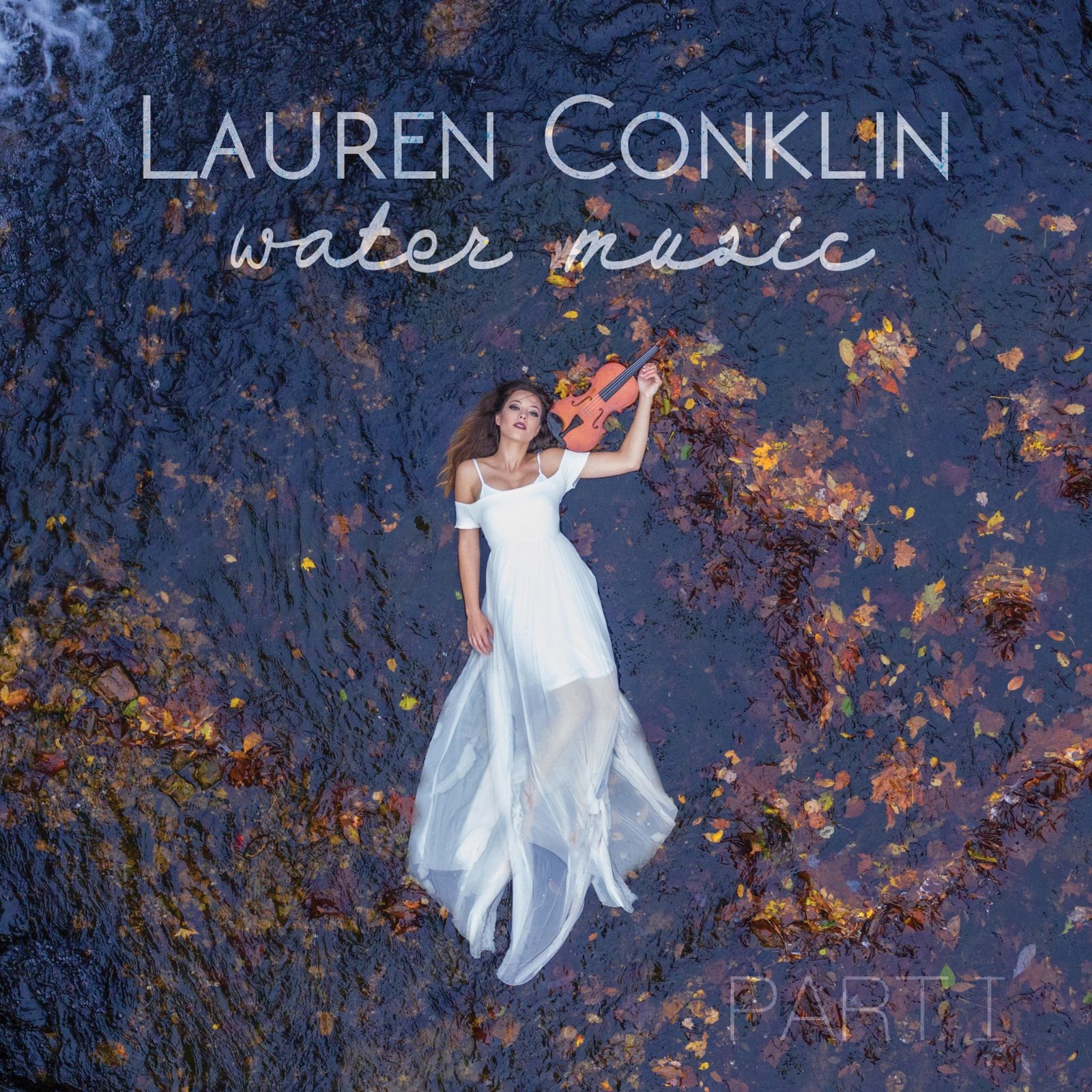 Lauren Conklin Delivers New EP: Water Music (Part 1)
Lauren Conklin, a talented and well-known violinist from Nashville, TN, takes a huge step this week in her already successful career by releasing her first solo EP: Water Music.
The EP is comprised of four amazing tracks: The One Finger Song, Black Lake, Nashua and Mako. They are all original compositions and offer an intriguing combination of country music, bluegrass, newgrass, folk and even pop.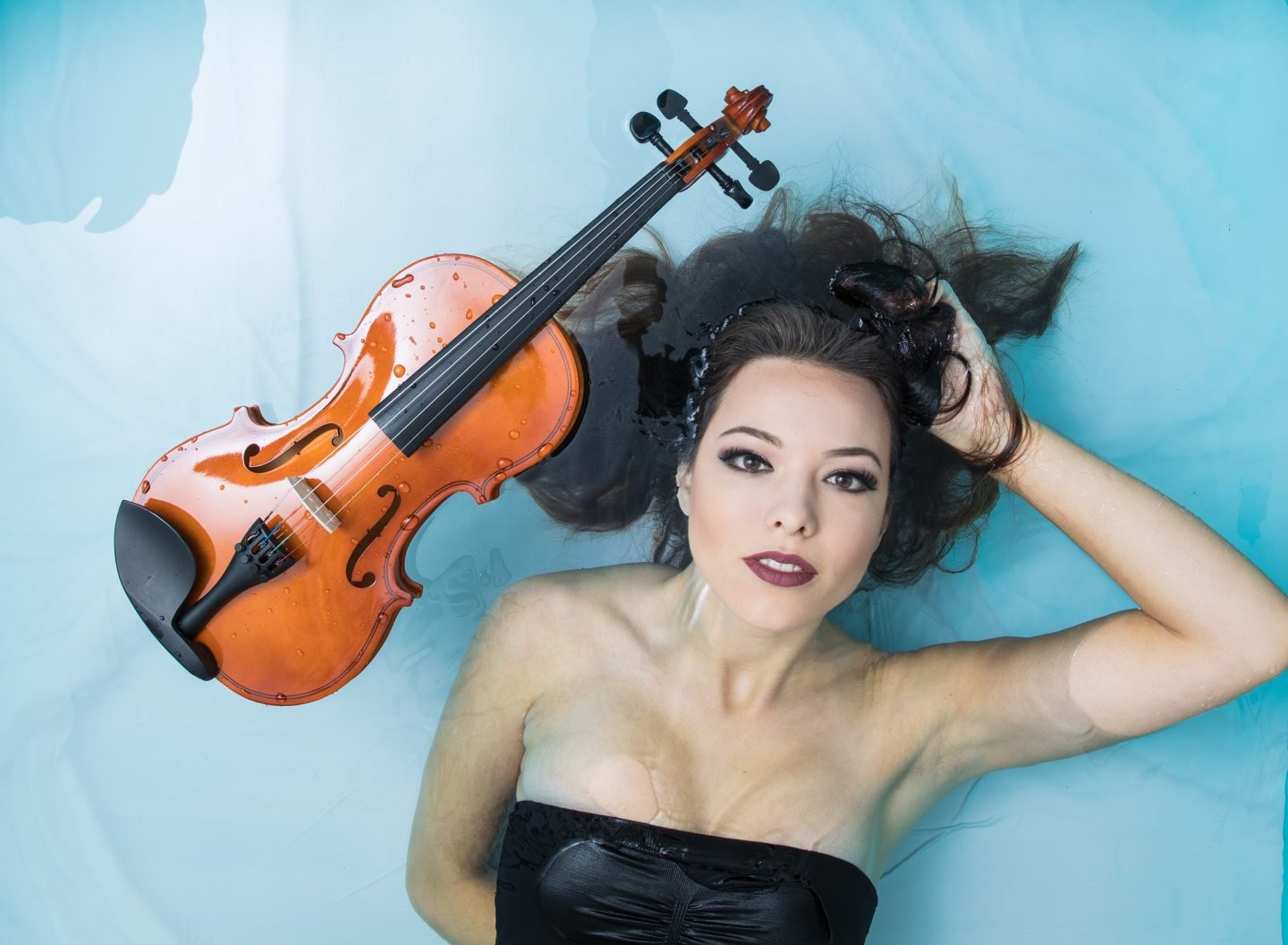 It was produced by Conklin herself, edited by Benjamin Johnson and Erik Coveney, and mixed and mastered by Sean Spence at Blue Grotto Studios. Water Music is available now on iTunes, Spotify, YouTube and Amazon Link to Single (Black Lake):
Lauren States: "The music on my first EP feels like an overview of who I am as a musician-it's a mixture of all of the styles that I love, all of the different teachers I've trained with, artists I've listened to, and experiences that have influenced me traditional bluegrass. Those are the two obvious, but there are subtle influences from Arabic music to Latin music, rock and roll, modern country, and everything in between—the musical direction ended up being led more by what felt right for each song to me and the musicians playing on the recording than by trying fit into any one genre".
https://www.youtube.com/watch?%20v=BhhMWResEdU
In the past, Conklin has worked with artists in a variety of genres, including stars like Miley Cyrus, Lonestar, and for the ABC TV-series: Nashville. She has played stages from the Grand Ole Opry to the Royal Albert Concert Hall in London. She is also a well-known composer and arranger who likes to experiment with a wide range of sounds. She believes that boundaries do not exist in music and loves to improvise, and one of the things that makes her so special is her passionate sound that evokes so many emotions.
Why Water Music? Lauren explains: "Many of these songs started as just messing around during long sound checks, and I keep voice memos of little melodies or hooks on my phone, and come back to them to write later on. Each song has a specific story that goes with it though, and the theme running throughout is Water. I love the ocean and everything that lives in it, and I'm passionate about ocean conservation and research. I hope to be able to repay my inspiration by donating a portion of all of my musical proceeds to help save the oceans!"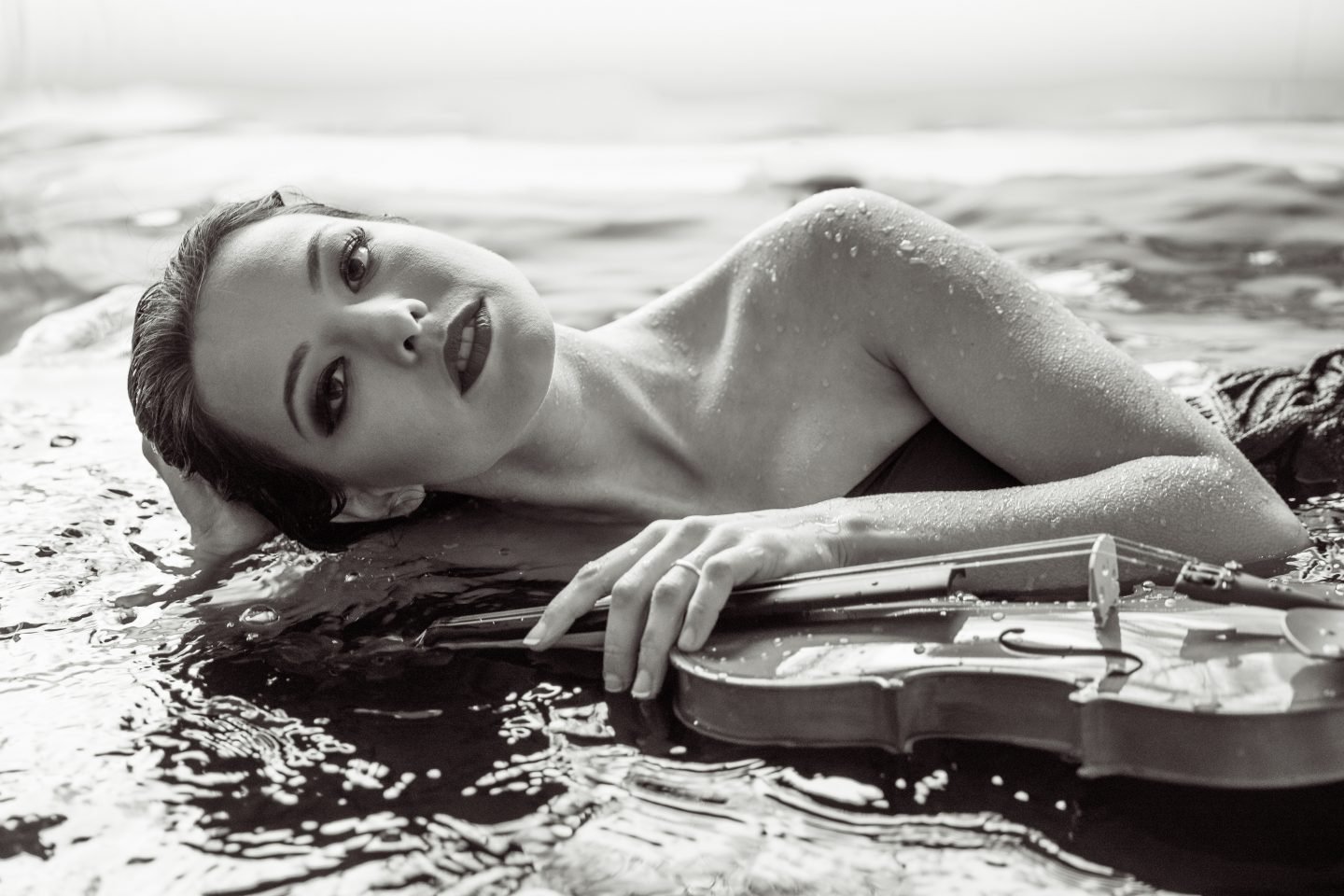 She began her musical studies at the age of 6 in classical music, but was later seduced by the sounds of different genres, especially bluegrass and country (which is only natural as her hometown is Nashville, Tennessee.) She has placed highly in several bluegrass competitions, and also enjoys exploring jazz, pop, world music, and even rock, without leaving aside her passion for classica l and chamber music.
If you listen closely, you can hear all of these influences in the rhythms and melodic structures of her original compositions! Lauren discuss es the composition process track by track:
1. The One Finger Song -This was written after I sliced my index finger open on a food processor blade and was trying to figure out what I could still play without that finger. I never really named it, but this is how I referred to it and so that's what it's called now. This one is the most "traditional" bluegrass feel, and features some absolutely killer solos from Forrest and Jake!
2. Black Lake -"Black Lake" is the second single off of my new EP, and one of the first songs that I wrote for it. It's named for the Black Lake in Harry Potter, but on a more serious note, reflects something that I think all of us experience. This was written during a time where I felt unsure of what I was doing or even wanted to be doing with my life, while all the time on the outside I looked calm and collected. So back to the Harry Potter world, the Black Lake is beautiful and serene and shiny on the surface, but underneath it's murky and full of scary creatures and traps and things. I think that this is something all of us experience, the difference between the worries and stresses that we feel inside and the image that we project to the world. You can hear that "unsettled" feeling in the uneven time signatures and phrasings. Also of note to listen for is the beautiful harp part Liana did on this, and her solo lines during the bridge.
3. Nashua -This song was written with the themes of new beginnings, exciting change, and optimism for the future in mind. It came shortly after our brand new home flooded in the wake of Hurricane Harvey. While there was the initial period of being upset and stressed and sad about the things that we lost, the feeling that rose to the top during that experience was joy. Which sounds crazy, but here's why: When you have something like that happen, you realize how many amazing friends you have, and how many kind people there are in the world. We had so much help, and because of the hard work and generosity of many people, some of whom were complete strangers before this happened, it didn't end up being that bad. The damage was contained quickly, and minimal, and most of the things that we couldn't save were not irreplaceable. So at the end of the day what could have been a tragedy ended up being a new beginning and a reminder of how loved we are, and that's the feeling that I hope this song inspires.
4. Mako -"Mako" has a couple different levels to it. It was written during a time when I already felt incredibly overwhelmed, and then was in an accident that totaled my car. My car's name was Mako (because it was bright blue and had a fin like a mako shark). In a normal month, I would probably not have been that upset, but at this point in time it was the last straw and so I wrote a funeral song for my car. On a deeper level, this is dedicated to a true tragedy that's occurring around the world: the decline and extinction of many species of sharks due to overfishing, finning, and lack of education into the important role that these majestic creatures play in the health of our oceans. I'm proud to be partnering with ocean conservationists and researchers to donate a portion of proceeds from this album to help save the sea creatures–sharks among them.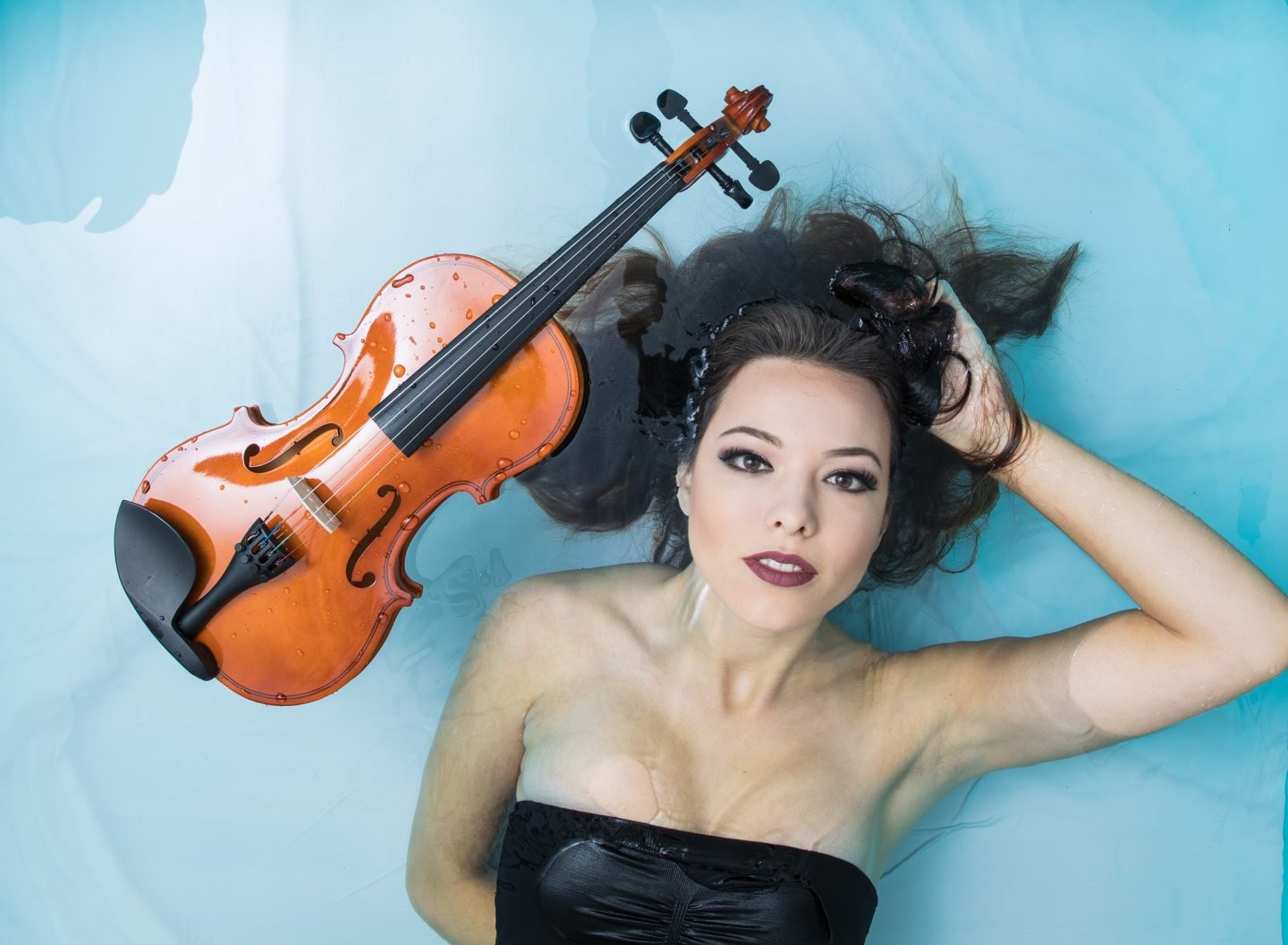 Personnel:
Lauren Conklin: Violin
Benjamin Johnson: Cello Editing
Erik Coveney: Upright Bass Editing
Brandon Hays: Percussion
Forrest O'Connor: Mandolin
Liana Alpino: Harp
Jake Stargell: Acoustic guitar