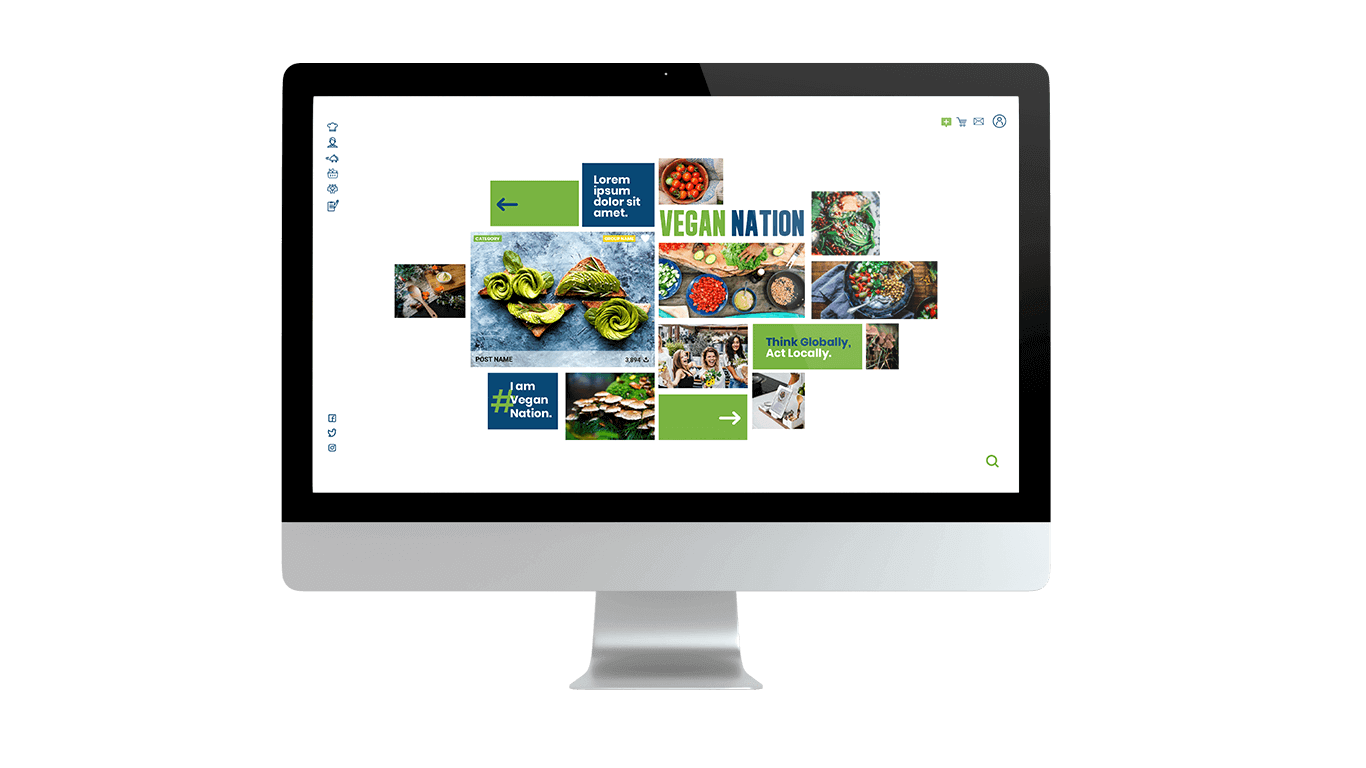 VeganNation, A Designated Place For Vegans To Talk About Being Vegan
VeganNation, a community connecting vegans across the globe, is announcing today the launch of the first global vegan-friendly decentralized community platform.
Based on blockchain technology, a designated cryptocurrency, and a sharing economy, VeganNation will create a fully functioning ecosystem that will support every aspect of life for vegans, providing a platform for the exchange of products and services that are verified 100% vegan and cruelty-free, uniting the global vegan community.
With over 300 million vegans around the world, the vegan community is close in size to that of the United States. Yet, it's surprising that such an enormous population still lacks access to a single ecosystem that assists vegans in living and enjoying a truly plant-based and environmentally conscious lifestyle. Living a vegan lifestyle is a daunting task. In today's world, it can be nearly impossible to track the origin of food or product and authenticate whether it is 100% cruelty-free and fair. Enter VeganNation: a global community platform uniting hundreds of millions of vegans and providing services that make the vegan lifestyle more attainable (just like a nation would do). Providing an ecosystem with its own traceable currency, marketplace, content platform and more,
VeganNation will create a full vegan economy equipped with its own traceable cryptocurrency, a vegan product marketplace, online social platform, meal-sharing platform, and vegan-tech incubator — an overall ecosystem of activists working together to make an impact. VeganNation will be based on blockchain technology, using smart contracts to ensure a transparent supply chain and provide a designated coin to serve the community members in all their transactions. Upon joining the platform, members will be provided with a "Passport", VeganNation's digital wallet.
The ecosystem will include several components:
Meal Sharing Platform: Members will be able to host vegan meals at home with other members, search and find vegan restaurants and great company wherever they are in the world. They will also be able to cook meals for delivery utilizing existing food delivery services.
Online Content Sharing Platform: A one-stop-shop for all vegan news derived of user-generated content including articles, blog posts, recipes and restaurant recommendations.
E-commerce Platform: A vegan and environmentally sustainable online marketplace for products and services that facilitates transactions using the transparent, safe, blockchain-based VeganCoin currency.
Meetup Platform: A network of VeganNation ambassadors offering people an opportunity to physically meet, converse, and organize offline activism.
Innovation Incubator: A resource where vegan-tech innovators have access to vegan investors, entrepreneurs, funding opportunities and more.
"The wise Fela Durotoye said 'a nation is not defined by its borders, a nation is defined by adverse people who have been unified by a cause and a value system and who are committed to a vision for the type of society they wish to live in and give to the future generations to come.'" says Isaac Thomas, CEO and Co-founder of VeganNation. "In today's digital age, individuals from around the globe can unite to create more than just a community, but a nation to create change."
"The global vegan community is in need of support, and can truly benefit from a unified nation of like-minded people dedicated to the vegan way of life. VeganNation is the solution to making the vegan lifestyle more accessible, and giving them the power to make global change," Thomas adds.