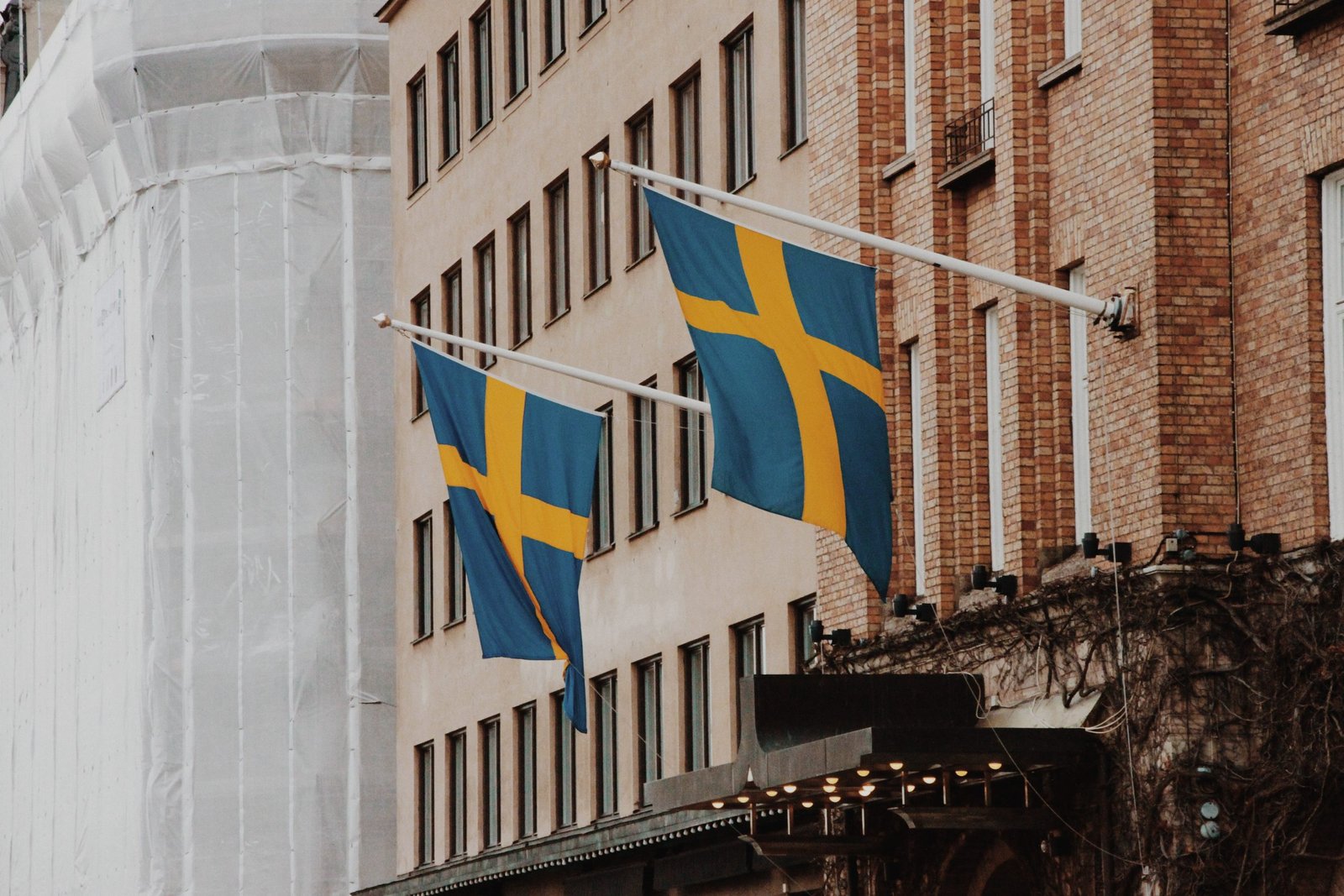 7 Ways To Celebrate The Swedish-Scandinavian Culture Across Florida
America is home to roughly 3,600,000 Scandinavians across the country.
From the West Coast to the East, in America, there are thousands who have Scandinavian blood running through their veins! Today, thousands of Americans are proudly claiming back or anew their heritage, and celebrating it!
Though there are more on the west coast, it's interesting to note the noticeable population and Scandinavian interest in Florida. While you may be thinking it to be a strange crossover, Florida and Sweden have an interesting and unique history. From the early Scandinavian settlers to today's modern Swedish Americans, there's plenty of culture in Florida to explore!
From food to film to festivals, there's plenty of Scandinavian culture to soak up! Whether you're a Swede in Florida looking to learn more about your heritage, or you're a curious American-Scandinavian, you've come to the right place! Here's everything you need to know about Swedish-Scandinavian culture across the state of Florida to catch you up to speed! Here are 7 ways you can explore and take part in the interesting Swedish-Floridian culture next time you're in the sunny state.
1. Move to Florida
The best way to take part in the Swedish-Floridian culture melting pot is to get yourself to Florida! Florida is home to many Swedish Americans and has had a solid Scandinavian population since their settlement in the early 1900s. In recent years though, many Scandinavians have taken to moving to the Sunny State on their own accord. Since her highness Princess Madeleine of Sweden decided to move to Florida in 2018, there's been plenty of buzz among the Swedes about the state.
Florida offers a fun, laid-back, and warm environment that many Scandinavians can love and enjoy. Aside from the warm weather, living in Florida offers great tax benefits and job opportunities. It also boasts a great working environment, perfect for Scandinavian families or entrepreneurs. Whether you're Scandinavian and looking to settle down or start a business, Florida is for you! Although very different from their home country, Swedes have a great time in Florida!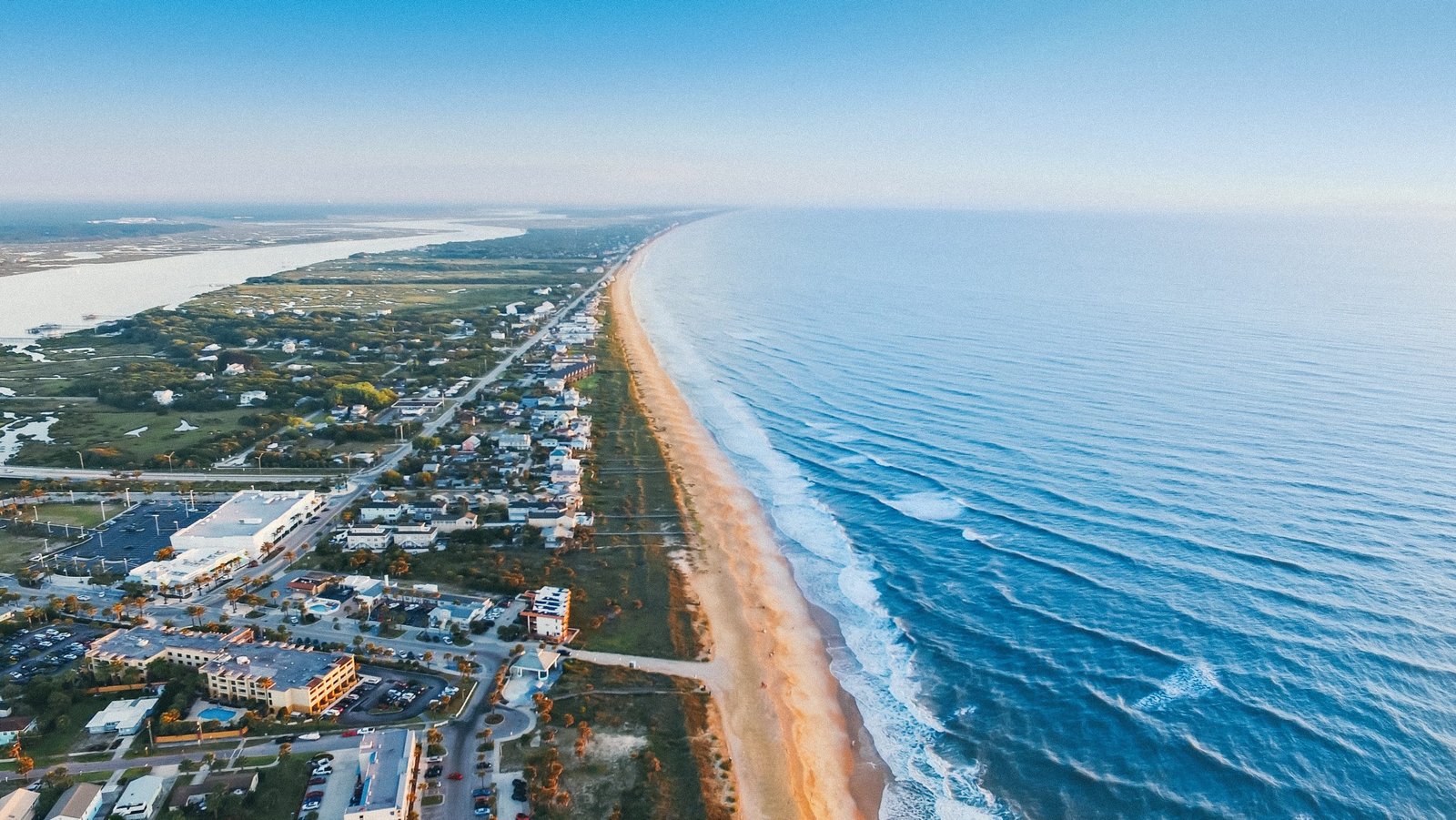 Whether you're going to a new country for a better life or to experience the culture, moving and finding a place to live can be tough. If you're planning on moving to Florida, you'll need to do your research, find the right realtor, and start looking! Whether you're looking for acres and acres of land or a 2 bedroom house, this Sunny State has got it all! With a little research, you can even find early Scandinavian-inspired architecture from when the first settlers arrived. Getting to Florida is the first step to experiencing this unique Scandinavian-American experience!
2. Partake In Scandinavian Food
When it comes to experiencing a culture first-hand, there's no better way to do it than through food! Florida is home to a melting pot of different cultures, ethnicities, and various cuisines. From Mexican and Cuban to Caribbean and Southern comforts, there's a wide variety of delicious food to try, including Swedish!  Scandinavian delicacies have always been around in the area but have become more popular in recent years.
Swedish food is an interesting mix of the strange and bizarre and the simple and comforting. Some of the more outlandish dishes include the famous pickled or fermented Herring and blood pudding. For more beginner-friendly options try out the warming Kalops stew or the hearty Kroppkakor meat and potatoes. You can also stick with the classic Meatballs with mashed potatoes and lingonberry sauce. Whether in a restaurant or at a food fair, you can easily add these Swedish treats to your list of things to try!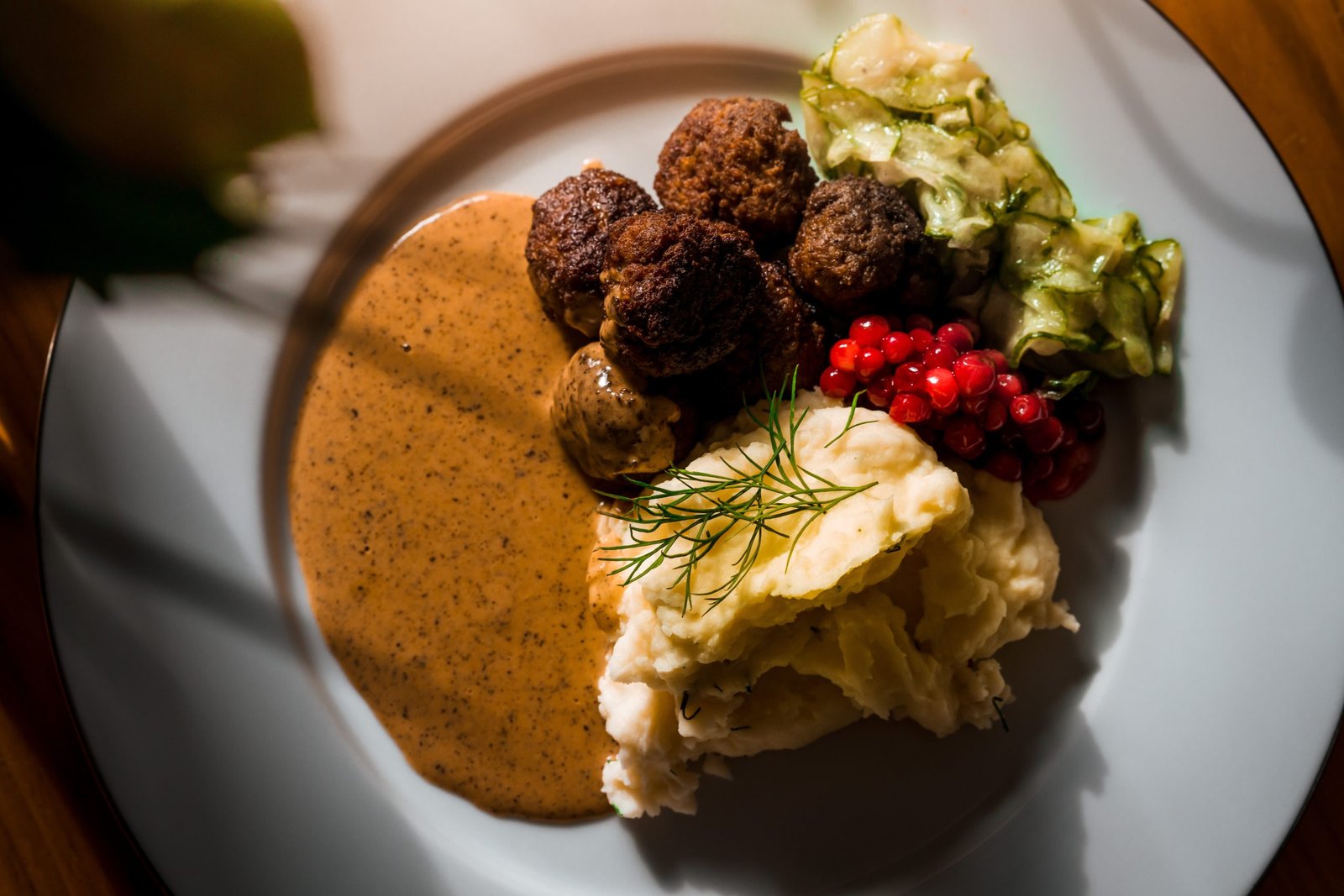 Florida is famous for its many food fairs and food establishments and nowadays you can try some great Swedish foods anywhere, anytime. Gone are the days when you can only try Scandinavian food in the form of meatballs in Ikea. If you're a fan of the outdoors, you could also venture to the Alpine Village of Helen in Georgia for some ziplining and Scandinavian food. Whether you're in the state or around it, get your hands on some Swedish foods and connect with the culture!
3. Take Part In Traditional Swedish Celebrations
Every country and culture has its own holidays and celebrations every year and Scandivanians are no different. Scandinavian festivals go way back and have their roots in a few places. They draw inspiration from Paganism, Nordic traditions, and Christianity! Swedish festivals and holidays have a certain magical charm to them and are often accompanied by a variety of tasty foods and drinks to try. Because of the U.S.'s long history, there are many Swedish-American holidays to celebrate!
The most famous Swedish holidays and celebrations still held today are Påsk and Midsommaar. Påsk is the Swedish Easter celebration and is great for kids with dressing up as little witches and treats. Midsommar is a summer solstice celebration and involves dressing up in folk costumes and decorating the maypole. These are the most well-known Scandinavian festivals, but there are plenty of others. Whether back home in Sweden or in the Americas, Swedes celebrate these holidays with their friends and families. If you're lucky enough to have some Swedes in Florida, try to experience some of these festivals firsthand!
If you're in Florida looking to experience some Scandinavian holidays, you're in luck! Tampa hosts a variety of Swedish events and holiday celebrations every year that attract all walks of life.  Anyone can take part in these traditional Swedish celebrations. From Swedes looking to reconnect with their culture to locals and tourists alike, the celebration is for everyone!
4. Enjoy Famous Scandinavian Media
Another great way you can enjoy Swedish-American culture in the U.S. is through movies, media, and music! Movies and television shows showcase the culture and identity of any people in the world. Whether you're looking them up in theaters or on your favorite streaming service, you can explore Scandinavian films with ease! Swedish cinematography comes in many shapes and sizes and has a flare for the weird and unsettling.
Scandinavian movies and films have always been seen as brilliant, with many inspiring American versions as well. Movies like "The Girl With the Dragon Tattoo" and more recently "A Man Called Ove," both have American counterparts. There are also many stand-alone Swedish or Swedish-inspired movies to enjoy. Movies like the recent cult classic thriller "Midsomassar" spring to mind. Since the success of this movie, there's been a lot of interest in Swedish and Scandinavian cinematography in the U.S.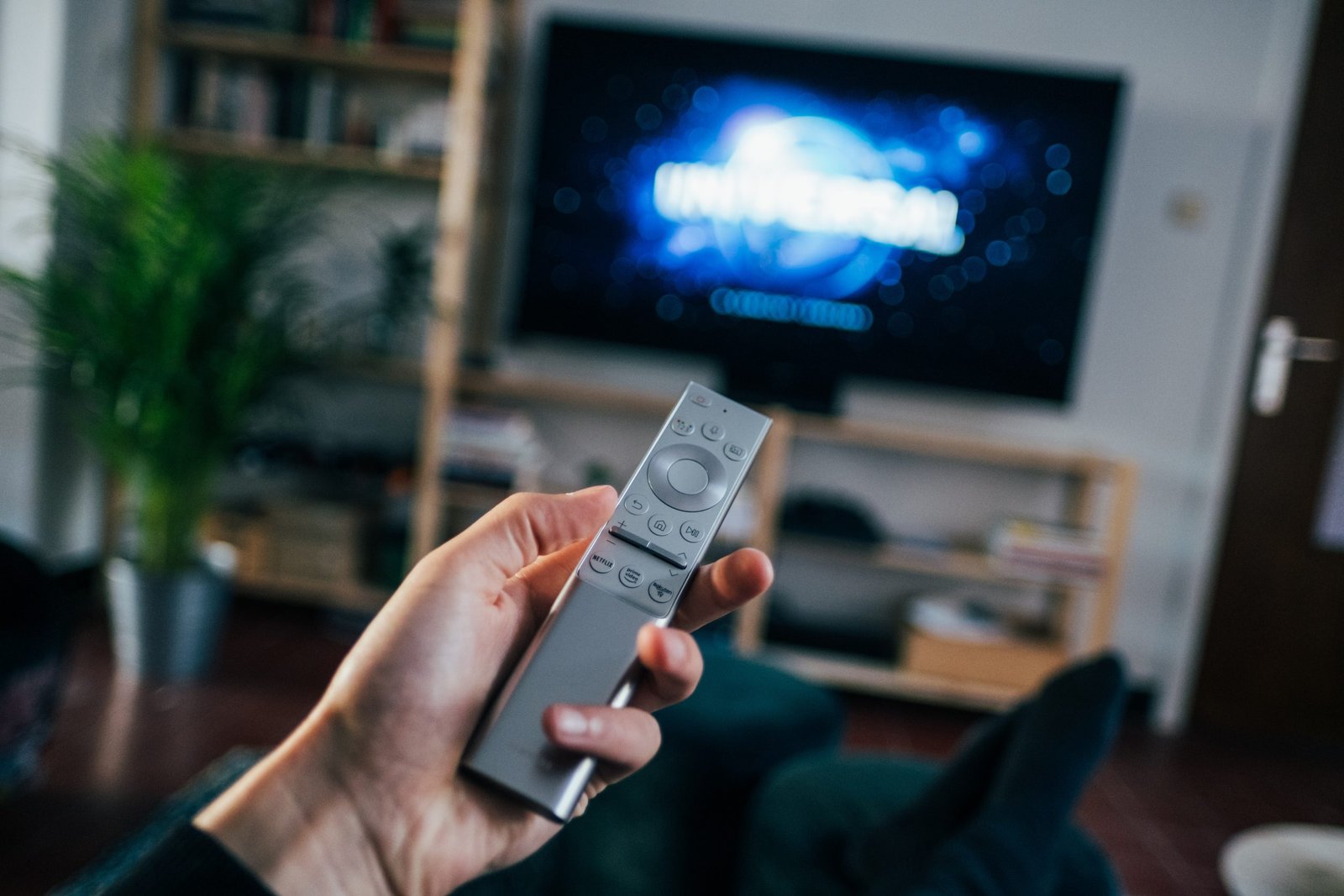 If you're more of a music lover, then take to your local Floridian karaoke bar and sing up a storm with some Swedish music. When you think about popular Swedish bands and musicians, it's hard to miss the powerhouse ABBA. ABBA may have been at the height of their popularity in the 70s, but thanks to modern apps like TikTok, ABBA songs have made their comeback. Other popular Swedish artists for you to sing and enjoy include Robyn, Tove Lo, Zara Larsson, and Roxette. There's truly something out there for everyone when it comes to Sweden's discography!
5. Live It Up Swedish-Style in Miami
Florida is famous for many things; Disneyland, the beach, and gators, but there are plenty of other things to do while you're there. If you're in Florida, it's hard to ignore the party side of the Sunny State! If you're young, like loud music, and want to party like the Swedes, then Miami Florida is the place for you! The Scandinavians love to party and is a huge part of their culture, and what better place to do it than in Miami Florida?
Scandinavians head to Miami for a variety of fun parties and for the nightlife. The bright lights, great vibes, and out-of-this-world music scene are just a few of the things that make Florida a great getaway for the youth. From nightclubs to EDM festivals and concerts, Miami hosts a variety of events that attract all walks of young life. Not only is this the clubbing capital of the state, but it's the perfect location for anyone to party, locals and Swedes alike.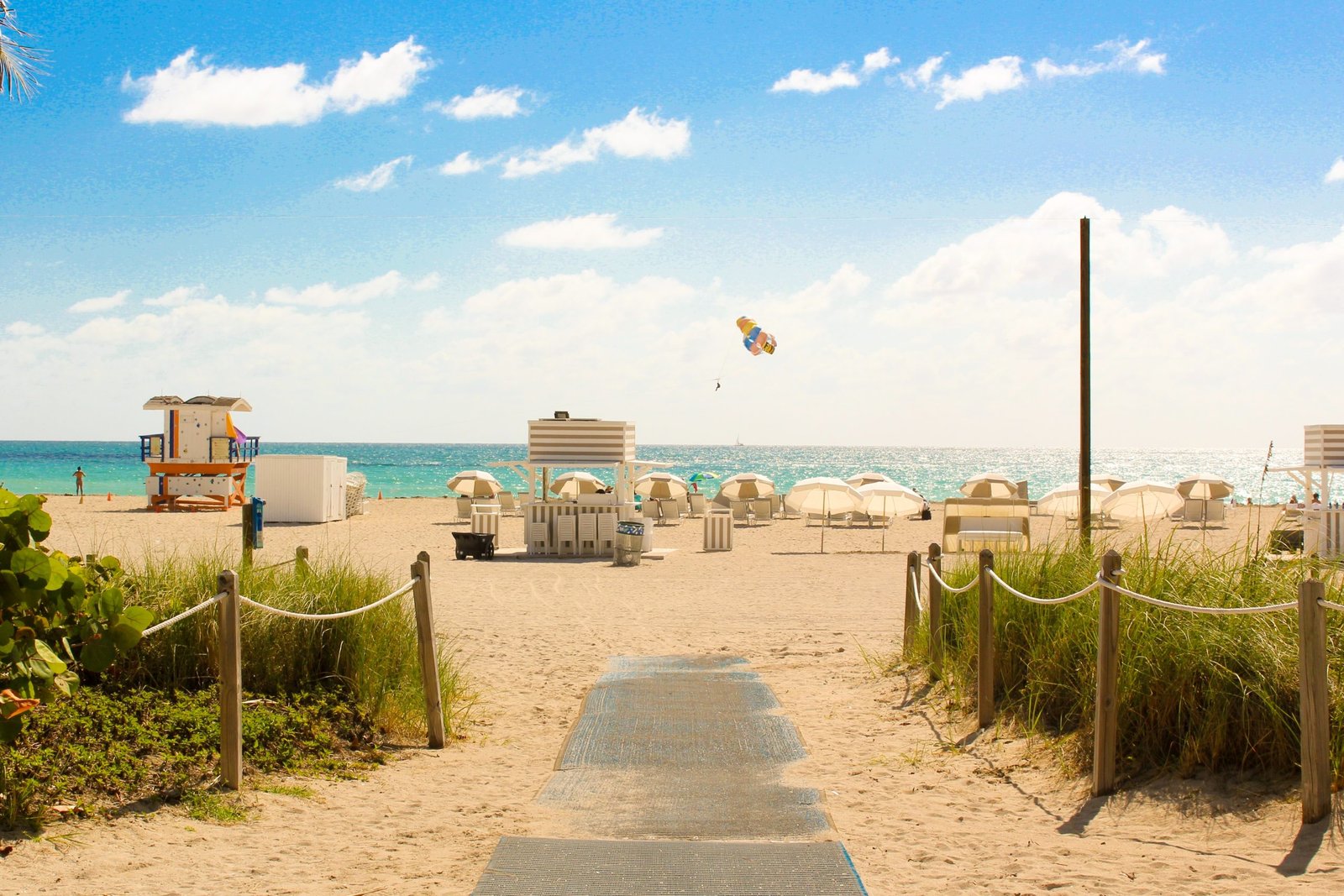 Sweden is famous for its house, electronic, and EDM beats. If you're looking for some authentic Swedish music while in Florida, you're in luck! Clubs and radio stations alike in Miami and all across the U.S. play popular Swedish artists for you to enjoy! From older classics like Basshunter and Eric Prydz to newer ones like Alesso, Avicii, Icona Pop, and the famous Swedish House Mafia. Sweden is the world's pioneer in electronic music, and you can listen to these club bangers while you appreciate the best the country has to offer!
6. Learn the History
With all the fun by-products of the Swedish-American presence in the U.S., it's easy to forget about how it all first started. It's one thing to eat some meatballs, listen to some Avicii, and dress as an Easter witch and call it a day. It's another to learn about the history of these people in the U.S., how they got here, who they were, and what they did.
Thanks to the internet and all the resources available, you can learn more about Swedish history in Florida. You can start by learning the history of the Scandinavian migration to America in the early 1900s. While not the most densely populated state in America, Florida is home to a humble population of Swedes and Scandinavians. Thanks to mass immigration over 100 years ago, Florida today ranks 5th in the states with the highest Swedish population in the U.S.
You can also learn about all the other states with high Swedish populations and learn more about their cultural heritage. Minnesota and other states in the Midwest have the highest populations and interesting histories. The Scandinavian people have no doubt left their mark on America and have influenced it in many ways. When you look at the numbers, it's easy to see why so many people are proud to identify as Scandinavian in the U.S. in 2023!
7. Take to the Sea, Scandinavian Style
Last but not least, there are other interesting ways to learn about Swedish and Scandinavian history in Florida. Many Scandinavians ventured to the Americas as humble settlers looking for a better life. Other settlers may have ventured for more adventurous reasons, including the Vikings. These were formidable and fascinating people and some Swedish-Americans owe it to their bravery and skill for their lives in the U.S. today!
There are plenty of places to learn about the Vikings and their lives, and some are more interesting than others! While there are plenty of books, museums, and documentaries to check out, you could also learn through first-hand experience! Tampa Bay offers plenty of fun boating and Viking-themed activities for the whole family! Learn your Scandinavian history while by the sea and reconnect with and learn about your ancestral Viking habits! If you're looking for a unique way to learn your history without all the textbooks, you've come to the right place!
Whether you're taking part in building the ships and racing them, or you're watching from the sidelines, it's a great history lesson for the whole family! Aside from racing, you can also experience and tour the Scandinavian Tall Ships that sail into the bay every year. If you're a fan of seamanship, Scandinavian craft, or navigating the seas, this is a must-see unique experience! Take to the sea and get in touch with your Scandinavian side in style!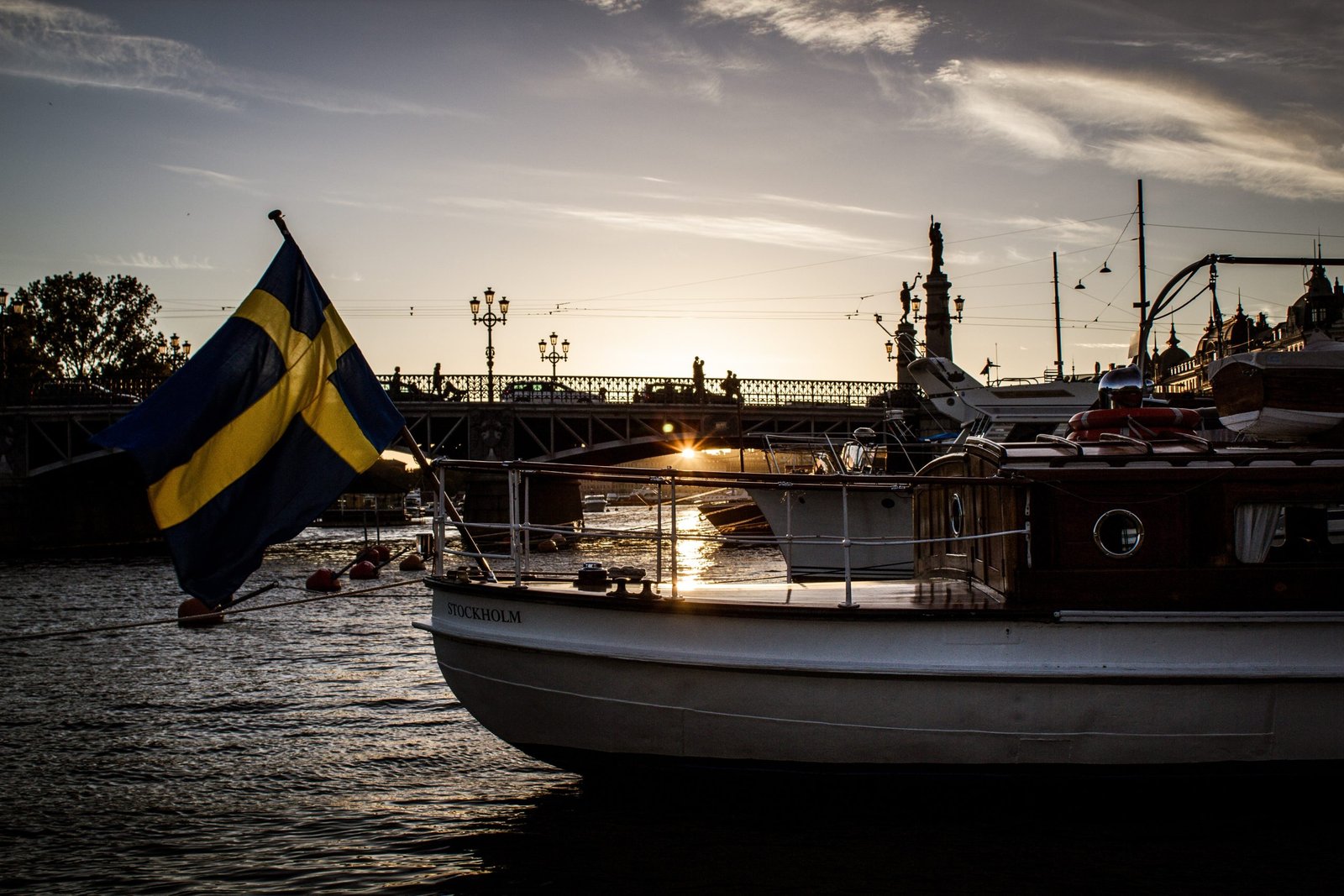 So there you have it! With this guide in mind, whether you're Swedish-American or someone who can appreciate the culture, you're ready to go! Getting to Florida is the first step to experiencing this interesting cultural mashup. Once you're there, you can partake in some delicious Scandinavian food or take part in some traditional celebrations and holidays. If you love the arts, explore the Swedish-Scandinavian culture of weird and wacky films or fun music.
If you're looking for a more lively and exciting way to experience Scandinavian nightlife culture, hit up the clubs in Miami. If you're looking to dig deep, learn the history of the Scandinavian people and their influence on modern American culture. Whether you read it up online, go to a museum, or witness a reenactment, learning Scandinavian-American history is fun and important! Next time you're in the state of Florida, keep these points in mind and learn more about your Swedish-Scandinavian heritage!