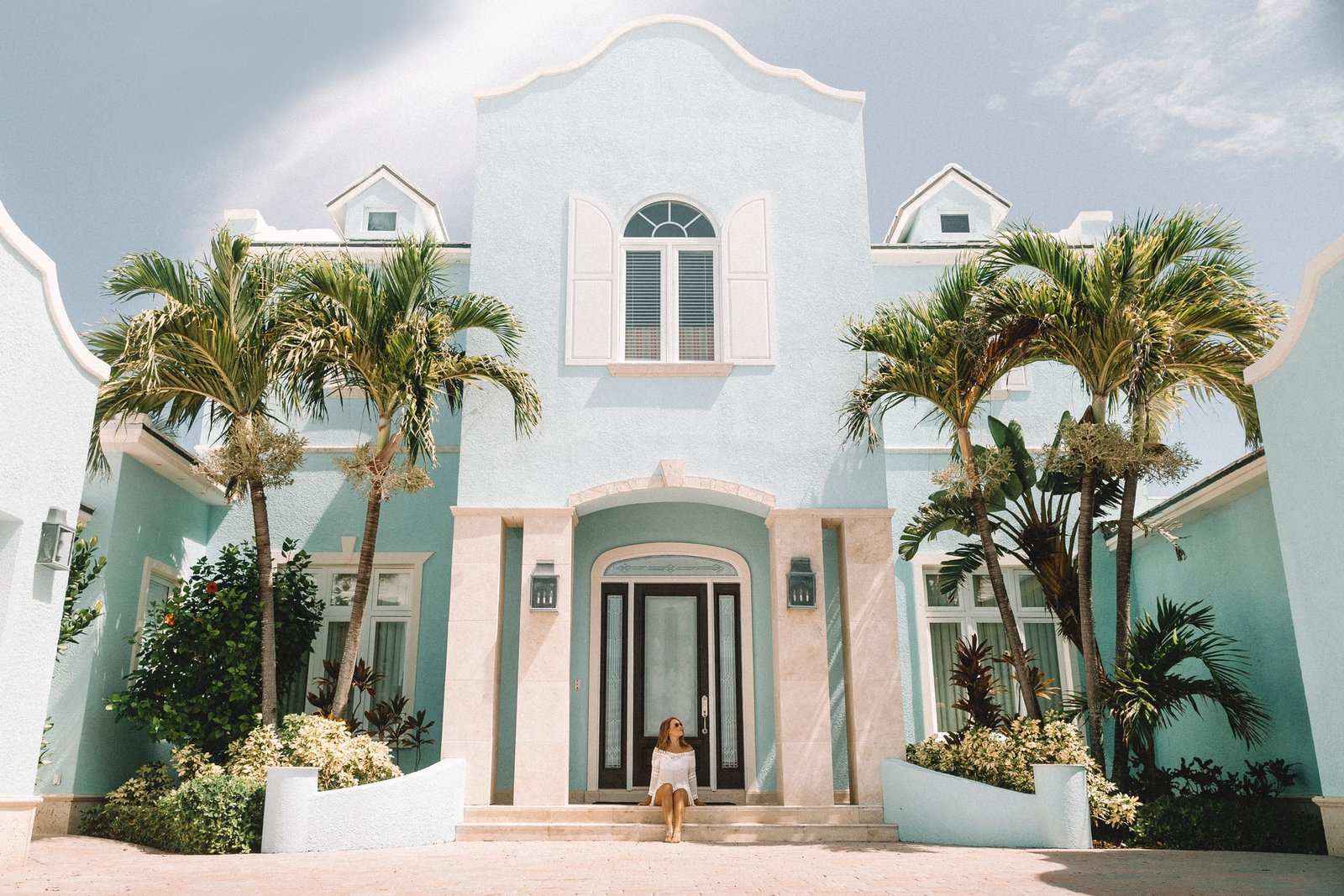 Expats Find Cheap Dream Homes All Around The World
More Americans are seeking information on cheap overseas dream homes, report the go-abroad experts at International Living.
Greater work-from-anywhere flexibility, good-value investments, and higher quality of life have motivated some people to seek out another country call home.
International Living shares stories from expats who have moved abroad to find their own overseas "dream" homes in Europe, Latin America, and Southeast Asia.
More Americans are taking notice of the great bargains to be had on real estate overseas, report the editors at International Living. With greater work-from-anywhere flexibility, some are seeking a good-value overseas escape where they could base themselves. Others seek investment outside the dollar, outside stocks, and bonds—as a way to bring greater diversification to their portfolios. Still, others are looking for good-value overseas real estate for the lifestyle play—they want to go someplace warm and interesting where costs are low and the quality of life is high.
Media coverage of one-euro homes for sale in Italy has surely helped to pique people's interest in the possibilities abroad. The Instagram account YourCheapDreamHome, created less than a year ago by Ronan McMahon, International Living's global real estate expert, today boasts a significant 250,000 followers.
On the International Living website, editors report the traffic to its real estate-related web pages is up across the board when compared to 2020. The most notable is a 764% spike in traffic to IL's Best Places to Invest in Real Estate content, compared to last year's figures.
"Clearly, the word is getting out about the values it's possible to find overseas—in the right spots," says Jennifer Stevens, executive editor at International Living. "In some locales, real estate agents report that buyers are snapping up properties, sight unseen."
Stevens adds,
"In the U.S., real estate is relatively expensive. But take $60,000-$175,000 to the right spots overseas, and you may be pleasantly surprised by what you can afford. All of a sudden, your options expand.

It might be a beautifully renovated stone village home in Tuscany, Italy for $85,000 or a completely redone cottage on the Greek island of Lesbos for just $77,193. On Roatan in the Caribbean, you could pick up a renovated, furnished place with a pool right now for as little as $155,000."
Casting doubt on the myth that only wealthy people get to start over elsewhere, Stevens says,
"People always assume that only the rich and famous can afford homes abroad. But it's much more accessible than most folks realize. And the benefits of owning property abroad can go beyond simply having a low-cost retreat to enjoy a few weeks or months a year, or even full-time."
According to Ronan McMahon, author of International Living's new report, The 15 Best Places to Invest in Real Estate in 2021, holding real estate overseas can offer sound investment benefits as well.
"Overseas real estate can generate income. And it's not subject to the same rapid and wild fluctuations as other asset classes," McMahon argues. "Real estate is one of the very best ways to protect your wealth from inflation.

It's the ultimate hard asset and often sees its greatest price appreciation during periods of high inflation. In the right places overseas, by owning property you gain much greater upside exposure in markets that have decades of growth ahead."
Expats based overseas attest to the extraordinary values it's possible to find on real estate in their adopted countries.
A house in Italy for less than a new car
Back in 2006, Valerie Fortney-Schneider and her husband, Bryan, bought a 300-year-old home in the village of Trivigno for just $44,000.
With property bargains like that on offer, it's little wonder that IL Italy Correspondent Valerie's sister, Cara, followed suit and snapped up a home in the same village in 2019. But it wasn't until she was paging through her local newspaper with its bundle of new car ads that it really hit home.
"Every new car listed cost more than what I paid for my house," she said. "Even the budget choices!"
With a price tag of €20,000 ($23,700), you'd think it would be in ruins, but the cute, 600-square-foot home was in perfect condition, with no work required. It had a new roof installed just three years prior, and even came partially furnished. The living room has a stone-lined fireplace, and the kitchen was already equipped. A rock-hewn wine cellar gives additional space for storage or, in local style, for entertaining.
It may have been an impulse buy, but Cara jumped on it so as not to lose the chance.
"I usually analyze and think through every decision for weeks, but on this one I gave the okay just a day later," she says. "It was too perfect to pass up."
In fact, it posed a better deal than the widely-touted €1 homes that require investment and patience to make them livable. Certainly, Cara has the advantage of a sister living on-site who told her about the deal, but there are other similar real estates steals on offer around Italy–and not just in the south, either.
A three-bedroom, coastal community home for $45,000
Syd Blackwell traveled to Uruguay for the first time in November 2006, to see if they could solve a medical problem for his wife, Gundy. She needed new hips and the waiting times in Canada were too lengthy. They had looked for an international solution and Uruguay seemed to be the answer.
The answers they received in Uruguay were quick and positive. If they wanted to pay for the surgeries, Gundy could have the first one immediately. Alternatively, if they waited until Gundy became a resident of Uruguay, then the surgeries could be done at no cost.
With that good news, they decided to go see a few of the houses they had looked at online.
"The best house we had seen online in a lower price range was located in Villa Argentina, a suburb of the coastal community of Atlántida, about a 40-minute drive east from Montevideo," says Syd.

"The house had three bedrooms, a closed-in barbeque area, carport, secure perimeter walls and fencing, landscaping, and an in-ground swimming pool."
The $45,000 price tag was simply irresistible.
"The following week, we bought the house."
Two weeks after their arrival, Syd and Grundy were on the flight back to the snows of Revelstoke, B.C., Canada, with the realization that they had, de facto, decided to retire and move to Uruguay.
"We have been here for 13 years now. Friends and acquaintances have come and gone, cars and rental houses have been owned and sold, but we are still here.

No matter how hasty the decision, there is no more proof that it was the right decision than the years we have been here. We do not plan on living anywhere else."
Looking back on their big move, Syd and Grundy conclude,
"Sometimes you just have to go."
Early retirement and a three-bedroom, ocean-view home for $105,000
Bonnie Gelley and her husband, Mark, had been living in North Carolina in the years before their move to Ecuador. Mark worked as a project manager with Volvo trucks, and Bonnie had a role as a data manager with local schools.
Neither of them was particularly unhappy with the life they were living, but as they approached their 60s, retirement was something they both thought about a lot.
"We both felt we wanted to retire early. But in the U.S., retiring 'early' meant retiring at 70. That's about as early as we could have managed it there. It's just so expensive to live in the U.S. now. So, we looked elsewhere."
Puerto Cayo, in the Manabí province of the country, checked all the boxes.
"It reminds me of how the beach was in Delaware 50 years ago," says Bonnie.
A stroll around the town center or the nearby beachfront promenade reinforces the feeling of unhurried calm that she's referring to. Schoolkids play soccer in the market square, fishermen mend their nets in the shade of palm trees, and the thatched fish restaurants on the sands serve up freshly grilled fillets of tuna for $4 a plate.
Mark and Bonnie's three-bedroom, two-bathroom house, and the land they built it on, and the new pool and garden, cost them $105,000. They share it with their three dogs, Lucy and Stella, who they adopted locally, and Floyd, who flew with them from the U.S.
"The bureaucracy of it all wasn't difficult, really," says Mark. "You just have to factor in the expense when you budget for your move. Buying the house was simple, we gave power of attorney to an in-country lawyer. He did all the paperwork; we transferred the money. Done!"
This coastal haven's bright sunshine, lush vegetation, and small-town languor clearly suit the couple, and as Bonnie is keen to point out… anybody can do it.
A paradise island home for $95,000
Jack Taylor, a semi-retired engineer/manager from Calgary, Canada, came to Phuket, Thailand 20 years ago. He'd been working in Jakarta, Indonesia for a while, and first visited on vacation. His next trip was for a medical and dental overhaul, making use of Thailand's top-notch healthcare facilities.
Eventually, Jack's trips to Phuket were happening so often, it made more sense to simply stay. He still works a couple of months each winter in the oil and gas industry around Southeast Asia. The rest of the year, Thailand is home.
Jack, and his wife, Annie, live in a Western-style development, in a side-by-side, two-story condo in Rawai, at the southern tip of Phuket.
"It's got two big bedrooms, another bedroom that I use as an office, a utility room, and two full bathrooms," Jack says.

"We bought is six years ago and paid about $95,000. Things are definitely affordable here. I'd say day-to-day expenses cost about two-thirds of what they did in Canada. Beef is expensive, imported goods too, but fish, pork, chicken, vegetables, those are very inexpensive."
Healthcare is another area in which this expat haven excels.
"I have nothing but good things to say about the hospitals here," says Jack.

"They're world-class. Their equipment is better than in Calgary, but it's not just that. They have a genuine concern for taking care of you. And it's so fast. I had a CT cardiogram three years ago. I was in and out the same afternoon, had my results in three hours. It cost a little less than $400. I've had other treatments too, over the years. I'd say costs are about a quarter of what they'd be in Canada."
The expat population here is thriving, with weekly billiards tournaments, hiking, diving, and a golf scene.
"I go sailing with friends three or four times a month," Jack says. "Otherwise, I swim a lot, either in the pool or the sea. I was also very pleasantly surprised by the hiking trails here. You can do so much, every day. There's no excuse not to."
International Living's detailed report from Ronan McMahon on the best places to buy real estate can be found here: The 15 Best Places to Invest in Real Estate in 2021.