These Trips Will Take You Outside Your Comfort Zone
Breaking away from the everyday doesn't have to mean traveling to the farthest reaches of the planet – in fact, sometimes, the most memorable experiences can be achieved with a simple change of scenery.
Natural Habitat Adventures, a global leader in responsible adventure travel and ecotourism, is offering five intrepid journeys to destinations across North America that extend far beyond the reaches of a typical getaway, and which challenge the notion that you must travel overseas in order to find an epic adventure.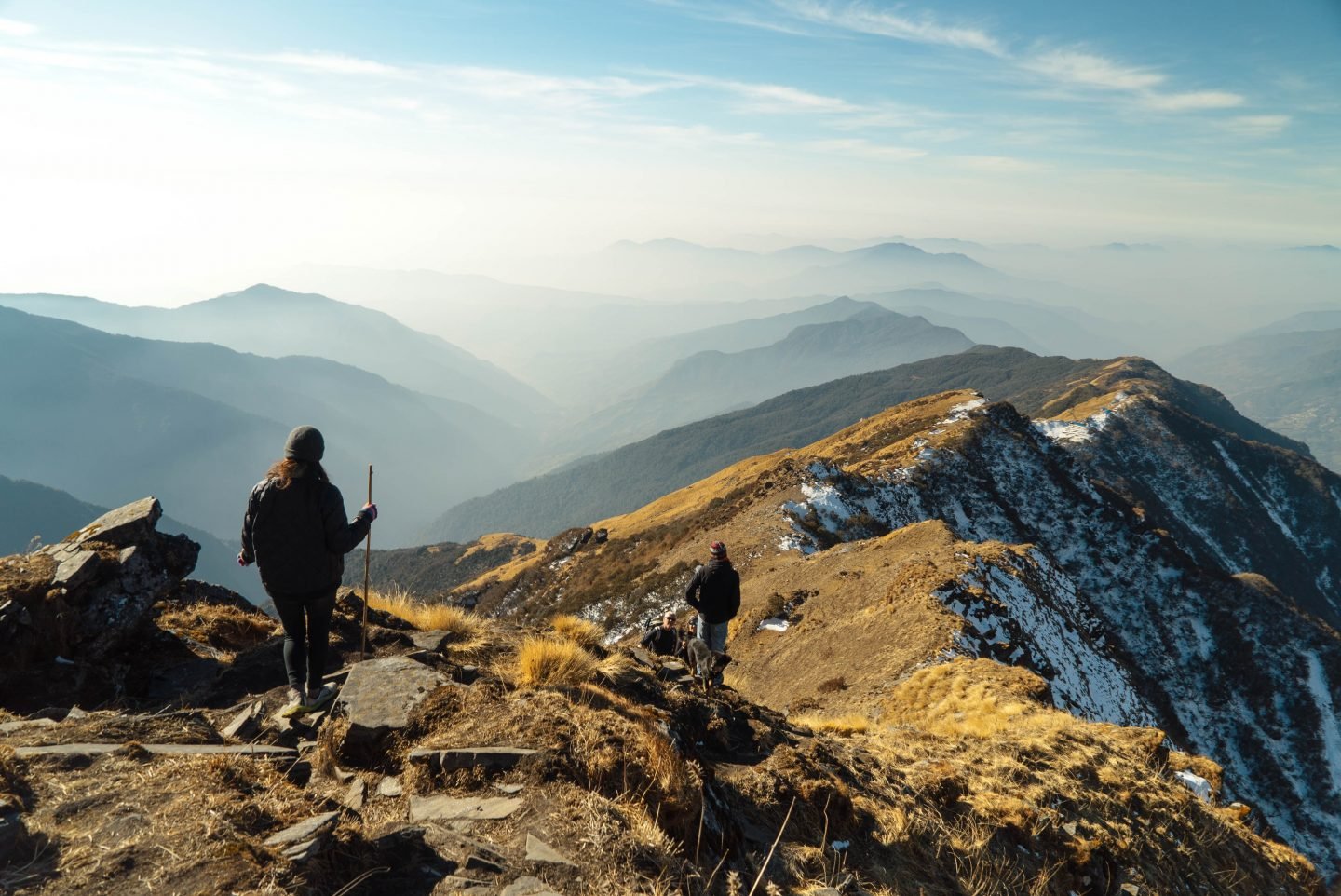 Forego your alarm clock for howling wolves in Yellowstone National Park, turn your morning commute into sailing British Columbia's coastal inlets, and trade your television for the northern lights, with these wild adventures:
Feast With Grizzlies in the Alaskan Wild
Cameras at the ready! Nat Hab's fall adventure in Alaska—Bears of Brook Falls: Solitude Season—takes guests on a six-day photography expedition in Katmai National Park during the finale of the annual brown bear salmon feast. Arrive by private floatplane to the welcoming luxury of Alaska's Gold Creek Lodge after the main tourist season at nearby Brooks Falls has ended, ensuring a quiet retreat and privileged encounters with majestic wildlife. Capture the wonder of bears in the backcountry with the help of Nat Hab's professional photo Expedition Leader, a naturalist guide who is an expert in tracking, grizzly behavior, and photog. In the evenings, relax by the fire in the lodge, enjoy gourmet cuisine prepared from local ingredients, stargaze beneath the epic Alaskan sky, and retire to a deluxe yurt to sleep in the silence of the wilderness.
Set Sail on a Canadian Coastal Wildlife Adventure
Spend a week in solitude sailing protected inlets and scanning the sea for humpback whales on Nat Hab's Spirit Bears, Humpbacks & Wildlife of BC expedition. Sail British Columbia's sheltered coastal fjords and channels aboard the 83-foot Island Solitude, hike in the Great Bear Rainforest—the world's largest temperate rainforest, home to 350-foot-tall Sitka spruce trees—and stop for an indulgent soak in Bishop Bay Hot Springs. Explore the protected Kitasoo Spirit Bear Conservancy with a local Gitga'at guide for a glimpse of the rare Kermode or spirit bear, revered by the Tsimshian people for its legendary cream-colored coat. Sleep well in remote luxury ecolodges, kayak the dramatic glacial formations of Fiordland Conservancy, and enjoy interpretive wilderness walks with your naturalist Expedition Leader.
Sleep Under the Stars on a Yellowstone Safari
It's no wonder Yellowstone National Park inspired the creation of the United States National Park System – its vast expanse of nature and diversity of wildlife invites exploration and protection. On Nat Hab's seven-day Safari America: Yellowstone Country trip (the location of the World's First Zero Waste Adventure), you'll leave the crowds behind to venture deep into a world teeming with fauna. Witness a "cave turned inside out" at Mammoth Hot Springs, home to strange, heat-loving organisms called thermophiles, and embark on a wildlife quest for wolves, elk, and bison in the animal-rich Lamar Valley, accompanied by local wildlife photographer Dan Hartman. Join Nat Hab's naturalist Expedition Leaders for a hike the Lee Metcalf Wilderness in the Gallatin Mountains, a range that provides habitat for grizzly bears, wolves, and wolverines, and sleep in the open air at a luxury tented safari camp in Big Sky.
Rove with Polar Bears on the Canadian Tundra
Venture into Canada's frozen North for the chance to get up close and personal with polar bears on Nat Hab's flagship Classic Polar Bear Tour. Take a chartered flight from Winnipeg to Churchill, originally a fur trading post for the Hudson's Bay Company, and enter the wintry world of one of the planet's most fearsome predators. With interpretive guidance from expert naturalist Expedition Leaders, guests spend two full days aboard custom-built Polar Rovers exploring the frozen tundra and watching polar bears survive and thrive in their natural surroundings—an adventure made possible thanks to Nat Hab's exclusive permits to enter the prime viewing area. Afterward, take a coastal drive outside Churchill along Cape Merry, keeping an eye out for Arctic fox and Arctic hare, and enjoy a dog sled ride in the boreal forest. If the weather's right, you may even catch the greatest show on Earth—the Northern Lights—before heading back home.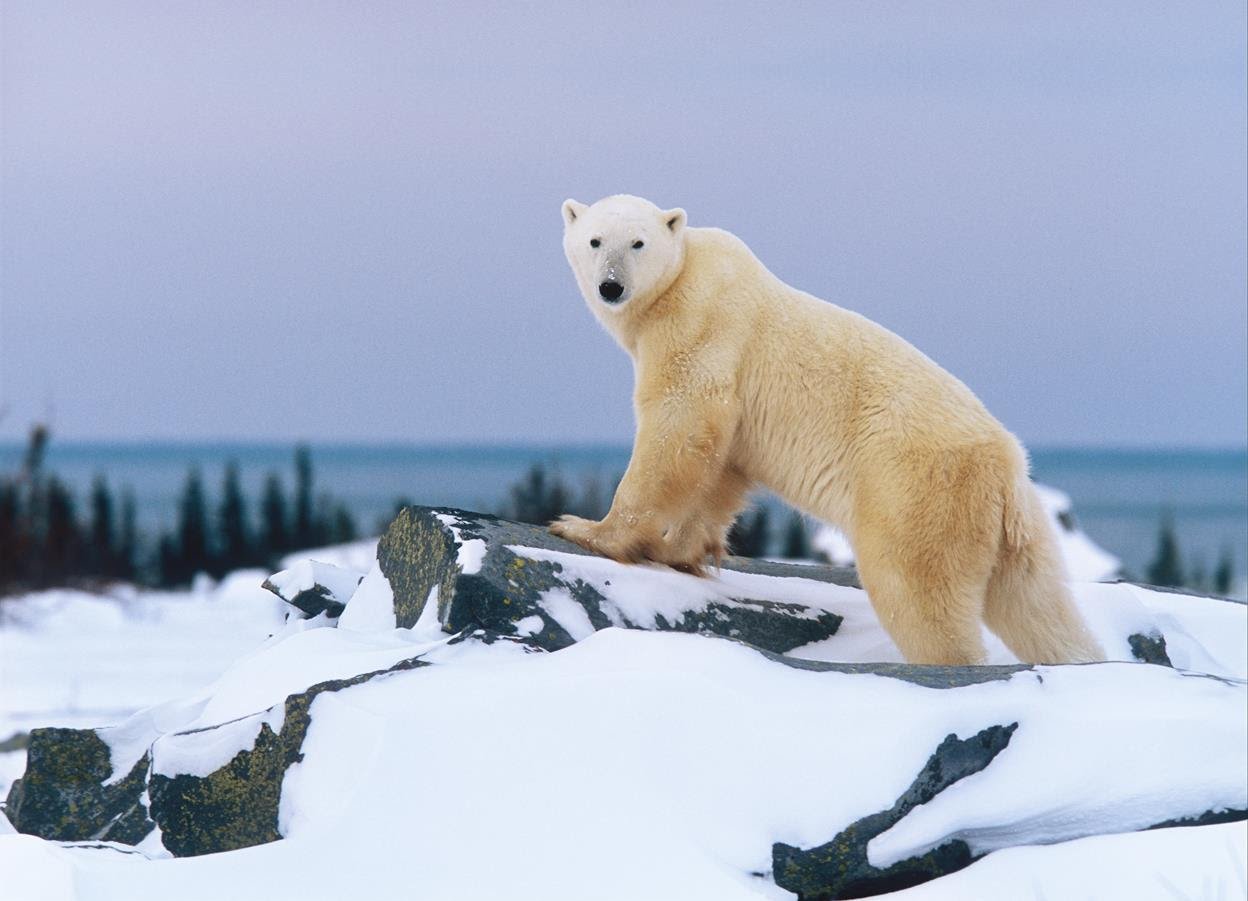 Cross Between Borders in the North American West
Discover the heart of the Rocky Mountain West by way of glacier-carved valleys, subalpine forests and meltwater lakes with Nat Hab's Glacier & Waterton: An International Treasure trip. This unique small-group tour takes travelers on an intimate journey into two of North America's premier national parks: Montana's Glacier National Park and Waterton Lakes National Park in Alberta, Canada. Join naturalist Expedition Leaders for a hike in Glacier's Two Medicine Valley, a region steeped in Native American history and home to moose, elk and mountain lions. In Waterton Lakes, learn about the area's rich natural history while staying at the Grand Prince of Wales Hotel, a National Historic Site of Canada. While in the cradle of the "American Alps," approach an active glacier (a rarity due to climate change) and explore the Continental Divide while looking for bighorn sheep hidden among craggy peaks.