8 Truly Unique Camping Experiences
This is definitely the year for out-of-the-ordinary, so why not do something different when it comes to camping?
Camping locations typically center around national parks and forestlands, and campgrounds and resorts are designed with campers in mind with amenities like swimming pools, laundry facilities, a clubhouse, and an assortment of sports courts. But if you are looking for a little something different for your next camping adventure, consider camping on a working ranch, in a covered wagon, in a vineyard, or even in a treehouse.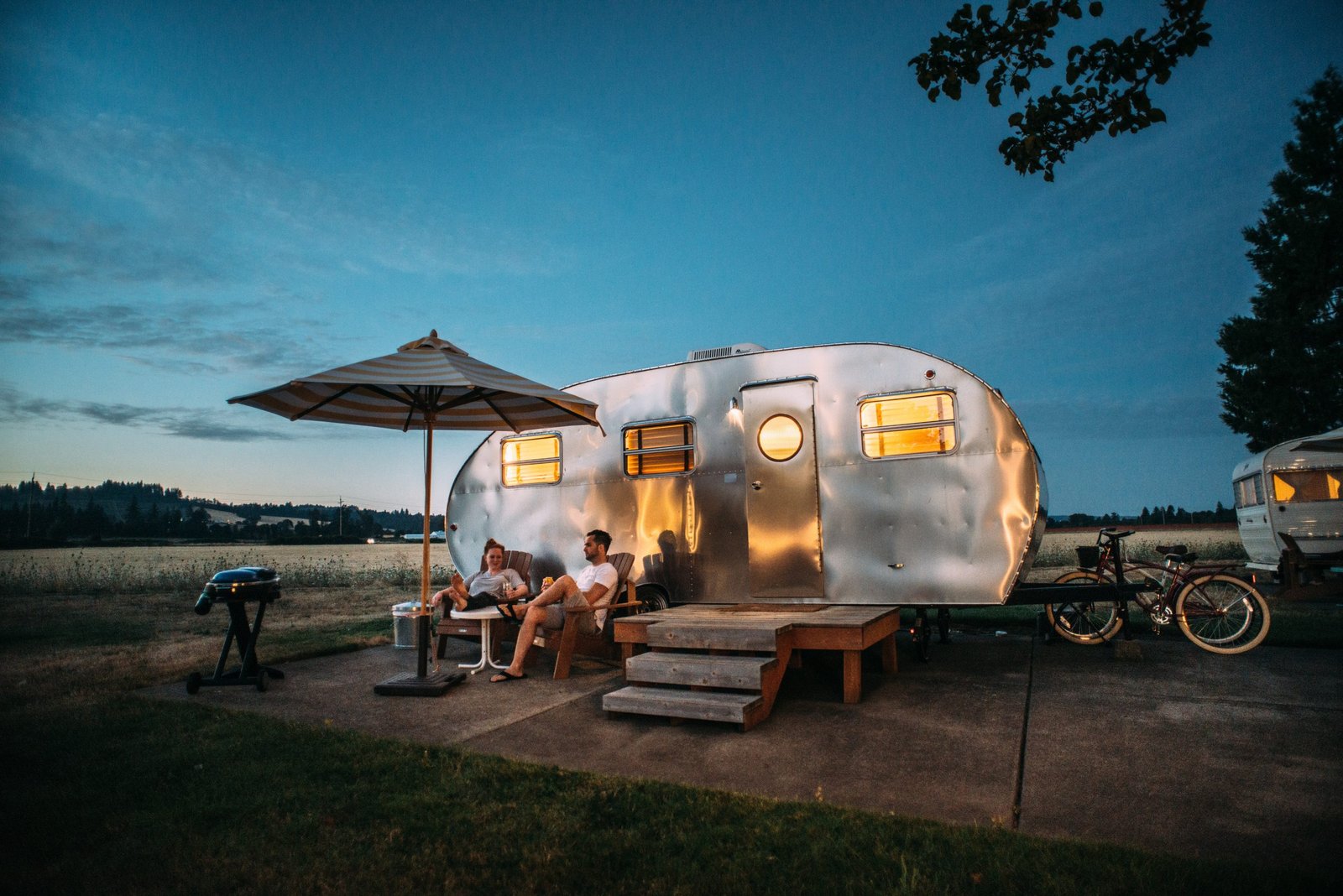 There are plenty of really neat, and completely unique, camping options that promise a camping experience like no other.
Consider these out-of-the-ordinary ideas if you're looking to switch it up when it comes to camping this year:
1. On a Working Farm
Camp with goats, horses, sheep, turkeys, and other friendly farm animals at Gettysburg Farm RV Campground in Dover, Pennsylvania, the heart of Amish country. In addition to the working farm, this 120-acre campground has RV and tent sites and a rental loft unit. Get up close and personal with the farm animals and learn about crops and harvesting. A visit to nearby historic Gettysburg is another option for a great family activity.
2. In a Tiny House
Is there anything cuter than the tiny houses that are all the rage when it comes to camping accommodations? Check out the Mt. Hood Tiny House Village in Welches, Oregon, and choose from one of seven perfectly appointed tiny homes for your camping adventure in the beautiful Mt. Hood area. With full bathrooms, kitchens, and surprisingly roomy living space for activities this is camping at its best. Plus, the outdoor fun in the area, including hiking, fishing, and biking, make for the perfect camping vacation.
3. In an RV
Always been curious but don't plan on buying one just yet? Consider renting one to see how RV life suits you. Check out Outdoorsy.com, considered one of the most trusted RV rental marketplaces in the country. Outdoorsy offers a wide selection of peer-to-peer RV rentals, with a selection spanning vintage Airstreams, toy haulers, fifth wheelers, Class A, B, and C motorhomes, pop-ups, and more.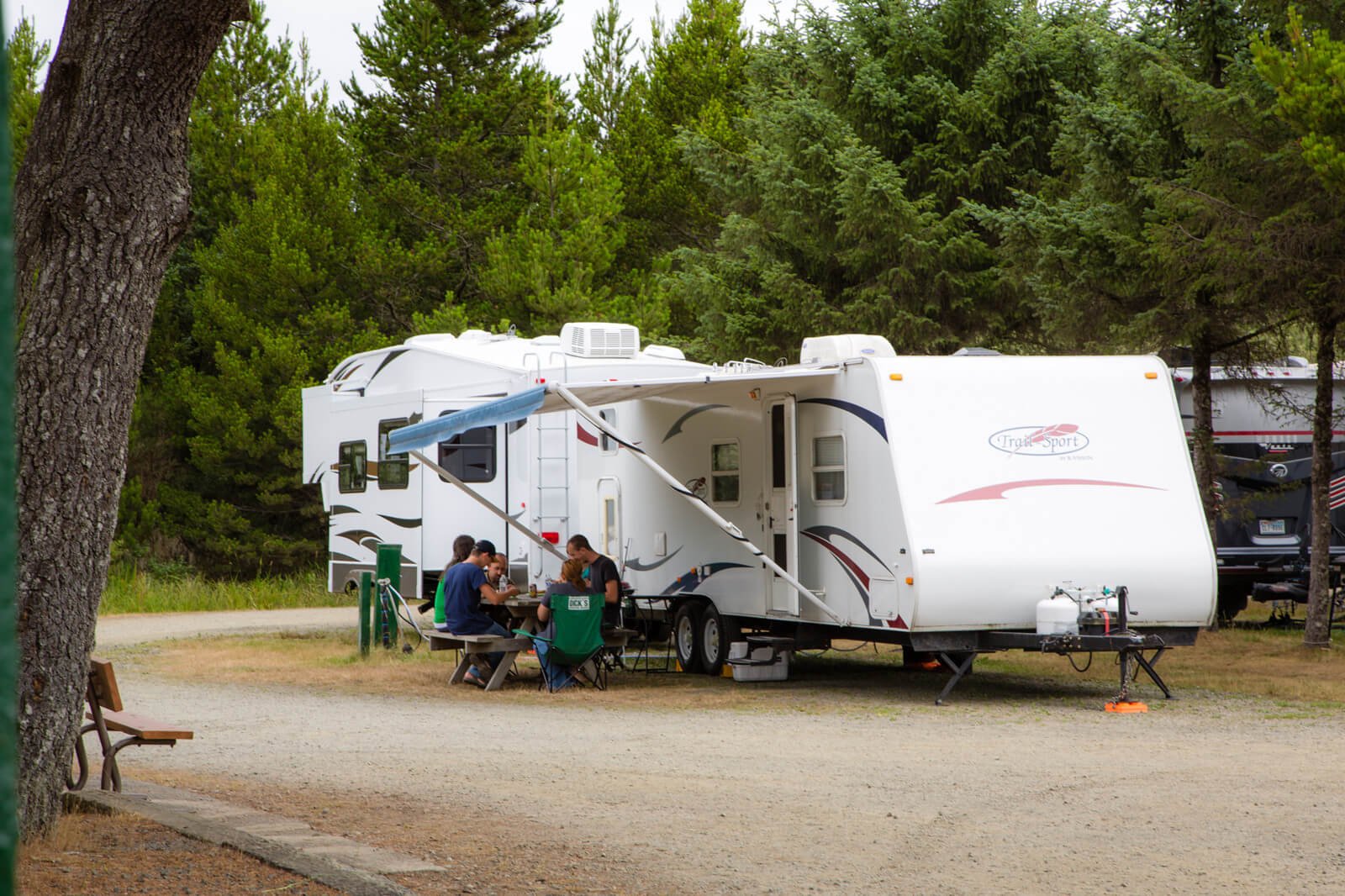 4. On the Beach
The Long Beach Peninsula in Washington State offers 28 miles of beachfront along the Pacific Ocean and the chance to camp here is yours for the taking if you stay at the Long Beach RV and Camping Resort which is just 1200 feet from the beach! Imagine the sounds of the rolling waves lulling you to sleep at your campsite. Come sunrise, enjoy the day beachside where you're never far from "home."
5. In a Covered Wagon
This choice of camping accommodation could give you the old-time camping experience you're looking for, except these wagons have the luxury of electricity! The covered wagon rental options at California's Rancho Oso RV Campground in the mountains of Santa Barbara circle a communal fire pit and come equipped with four sleeping cots. The campground sits on 300-plus acres surrounded by the beautiful Los Padres National Forest with opportunities for hiking and fishing. Nearby Santa Barbara is great for architectural walks, shopping, and fabulous beach sunsets.
6. On a Working Ranch
Rancho Oso Campground is also a working ranch complete with horses and a bucking bull! Ride horseback along the trails and enjoy the beautiful countryside. Learn to tie, swing and throw a lasso or just sit back and enjoy the glimpses of wildlife including wild turkeys, deer, and woodpeckers that roam near the campground. A wild west experience for sure!
7. In a Treehouse
Don't just camp among the trees, camp in a tree! If being in a treehouse doesn't bring you back to simpler times, then you need more than just a short vacation. There are plenty of magical treehouse accommodations around the country, including the Whispering Wind Treehouse in Argyle, New York. Treehouse camping gets you closer than close to nature!
8. In a Vineyard
Looking for a truly immersive vineyard experience that goes beyond a simple tasting? Try camping in a working vineyard.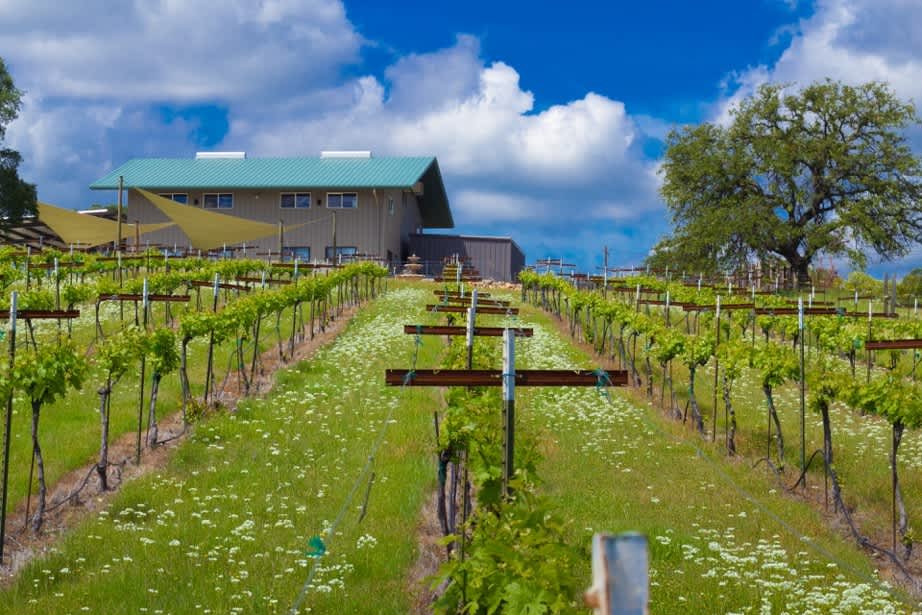 Hickman Family Vineyards in Bangor, California is a great option where you can set up camp among the vines!