This Canadian Town Is Heaven On Earth
It's hard to convey just how heart-achingly beautiful Banff National Park is.
This wild corner of the Rockies provides arguably the best outdoor experiences in North America. Pristine lakes, snow-capped craggy peaks, and natural splendor are the obvious draws here.
But don't underestimate Banff Town. The largest city in the park (of only 10,000) packs a punch well above its weight class, offering enough high-end restaurants, museums, and boutique stores to tempt even the most intrepid of outdoor enthusiasts. But don't worry. If the tinge of commercialization gets too much, pick a direction, walk ten minutes, and you're back in the untarnished vastness of the national park.
FUN FACT
Banff was one of the earliest resort towns in North America.
Until 1880, the only people in the area were the men building the transcontinental railway and frontier loggers. Some of them stumbled upon some hot springs, which were subsequently classified as a reserve by the Canadian government.
Hotels, restaurants, and full-scale resorts were built along the improved railroad, and soon enough, revelers were flooding west on fancy trains to spend a week or two soaking in the national park. Check out these amazing photos of Banff tourism from the early 20th century.
KNOW BEFORE YOU GO

Know Your Park Fees
Remember, if you're wanting to get out into the park (why are you going if you're not?) you'll need a park pass. It's currently $10.50 to enter for one day.
If you're going for less than a week, just pay daily. But if you're staying longer than seven days or plan to visit a bunch of other sites, splash on the Parks Canada Discovery Pass. It gives you access to all of the parks for a full year.
If you're going as a family, it's $21 for the day, and under 18s get in free!
If you're hoping to do any specific activities like fishing or camping, check out the full list of fees HERE.
Early Booking Is Key
Banff Town is not big. But it takes in over 3 million visitors a year. Simple statistics say if you're going in peak season, you need to book early.
That goes for your restaurants too. If you're hoping to eat at one of the brilliant dining options in town, get a reservation as early as possible.
Use Your Time Wisely
As we've said, it gets busy. If you want the best views of Lake Louise you need to get there before the masses do. Commit to it, sacrifice that extra hour in bed, and get yourself out there. The parking lot won't be full, and you'll maybe get a sliver of the tranquility tourists back in 1890 experienced.
If you don't fancy the early wake-up, grab the local buses instead. You don't have to worry about parking, and it drops you at all the major spots. Save time and hassle. Just make sure you have the exact change.
TOGETHER WITH

Basecamp Resort properties modern hotel experience for adventure-seeking travelers.
Our facilities are situated in the heart of some of Canada's most coveted mountain communities, with access to some of the most incredible natural attractions that North America has to offer.
Our properties provide a hybrid experience that combines the space and facilities of an Airbnb, with the amenities and staff of a hotel. We're dedicated to providing our guests with memorable experiences along with the comfort, convenience, and modern amenities, set against some of the most epic natural wonders of the world.
Exclusive to Dollar Flight Club subscribers, Basecamp Resorts is offering 15% off all bookings on Basecamp's website through the end of May (blackout dates apply).
Use SPRINGTIME at checkout to start your adventure with Basecamp.
THINGS TO DO

Take a Hike (or 10)
It seems like stating the obvious, but not taking a hike in Banff feels almost sacrilegious.
There is over 1600km of hiking trails winding their way through the national park. Breathtaking, sublime, idyllic…a long list of adjectives could be utilized. But it's better to find your own.
If walking isn't your thing, at the very least check out the big-ticket items like Lake Louise, Lake Minnewanka, Bow Falls, and the Sunshine Meadows.
And remember, the further you walk, the quieter it gets.
Walk the Sulphur Mountain Boardwalk
It's most definitely not your typical boardwalk.
Hop in a Gondola and be lifted to 2,281m in altitude. The view on the way up is worth the ride alone, but stepping off at the summit, you'll find a ridiculously picturesque boardwalk tracing a path along the craggy ridge to Sulphur Peak.
The experience doesn't stop there. Fine dining, an immersive learning center, and even a theatre sit atop the peak, turning a simple sightseeing venture into something truly special. Not to be missed.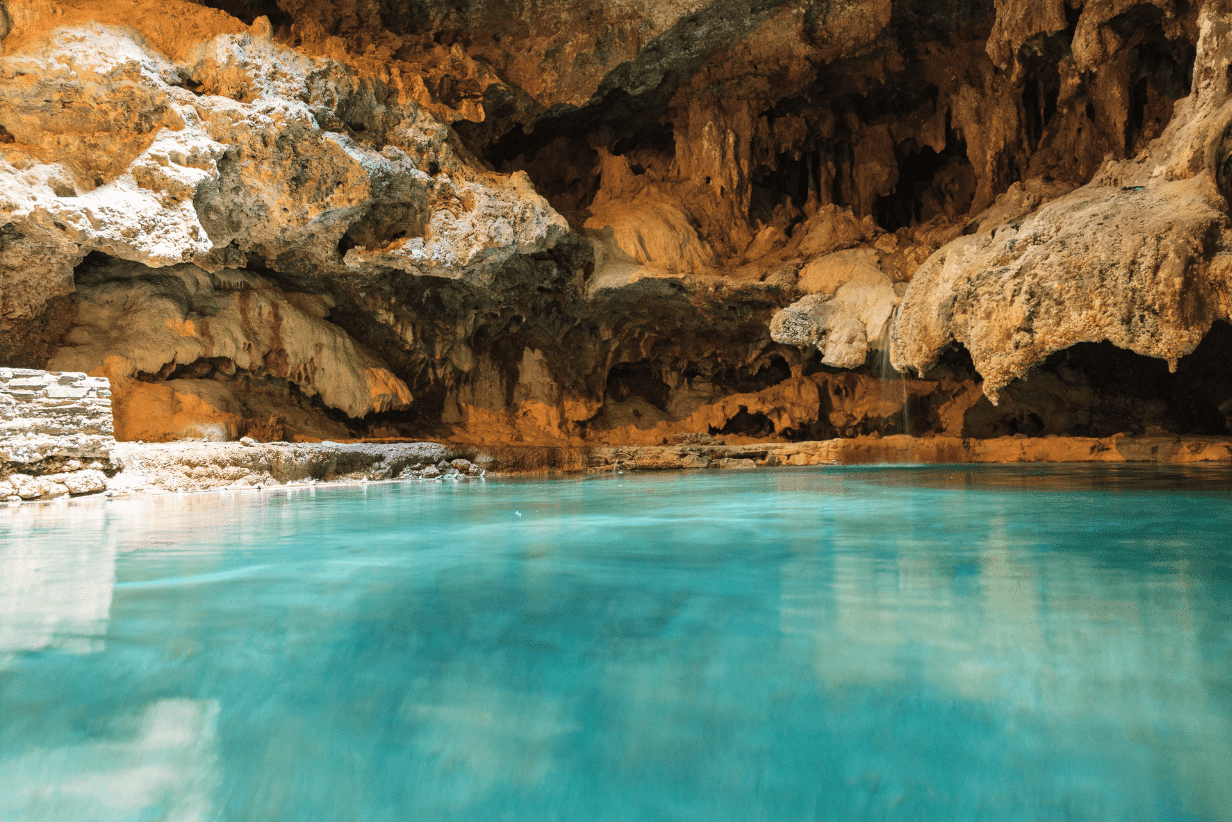 Soak in the Hot Springs
Does anything sound better than chilling in a natural hot spring after a day of exploring the national park? It's doubtful.
Banff was built around the discovery of the springs and tourists have been enjoying their natural warmth for over a century. There are a few options, not only in Banff but in nearby Jasper, and Kootenay National Parks.
No reservations are required, but they can fill up pretty fast.
WHAT TO EAT

Splurge. Just Do It.
Food may not be the first thing that springs to mind when thinking of Banff. But its early reputation as a resort town left a big market for high-end dining. That's not to say you're out of luck if you're on a budget. But if you're willing to splash a little there are some outstanding options.
To stick to Canadian fare, give The Bison a shot. This relaxed farm-to-table eatery only sources local ingredients so its menu changes seasonally. Expect live acoustic music, bison steaks, and an excellent brunch on Sundays.
Shooting to impress? Get a reservation at Eden. Located in the only five-diamond hotel in Western Canada, The Rimrock, French cuisine is the expertise here. Splurge on the 8 courses paired degustation menu or keep it traditional with the set 3 course.
If you're just needing to refuel after a long day on the trails, hit up Tommy's Neighborhood Pub for some fairly priced bar food, some live music, and a couple of beers.
WHERE TO STAY

Old Fashioned Luxury or Modern Value
If you've got the budget, the Fairmont Chateau is an unparalleled experience in Banff. Situated on the banks of Lake Louise, this storied resort shares its humble beginnings with the town itself. Starting as a simple log cabin in the late 1800s, the immaculate hotel has hosted royalty regularly for over a century.
Those seeking value but not at the expense of comfort should look no further than the Banff Inn. Beautifully traditional from the outside, comfortable and modern on the inside, and ideally located close to everything you could need in town.
There's a huge amount of accommodations for such a small town. Just make sure to do your research well in advance to avoid any disappointment.
P.S. Want to say up to date with incredible hotels and resorts just like these? Join the waitlist for our upcoming Room Service newsletter, a weekly rundown of the world's top bucket list accommodations. Sign up for free today!