Vidanta, Latin America's Leading Luxury Resort Company, Is Hiring for Your Next Dream Job
Vidanta, a collection of premier resorts across Mexico, has announced the launch of the "World's Best Job" global campaign.
Vidanta boasts an impressive hotel portfolio with locations on beaches in Mexico, like Nuevo Vallarta, Riviera Maya, Los Cabos, Acapulco, Puerto Peñasco, and Puerto Vallarta. The "World's Best Job" campaign seeks a brand ambassador to leave the office life behind and make these impressive resorts their workplace. The selected candidate will act as Vidanta's on-location social influencer, gathering content by experiencing everything the resorts have to offer.
"Considering all of Vidanta's impressive resort amenities including gourmet dining, high-end spas, designer golf courses and our exclusive entertainment partnerships with Cirque du Soleil and Hakkasan Group, it's an understatement when we say that the 'perks' of this position are endless," said Iván Chávez, Executive Vice President, Grupo Vidanta.
The "World's Best Job" will come with an attractive one-year salary of $120,000 USD, plus travel expenses, dining credit at each of the resorts, and resort accommodations at Vidanta Nuevo Vallarta. Once selected, the candidate will go through extensive employee training that will provide valuable insights and life-long skills that will set the individual up for a successful career.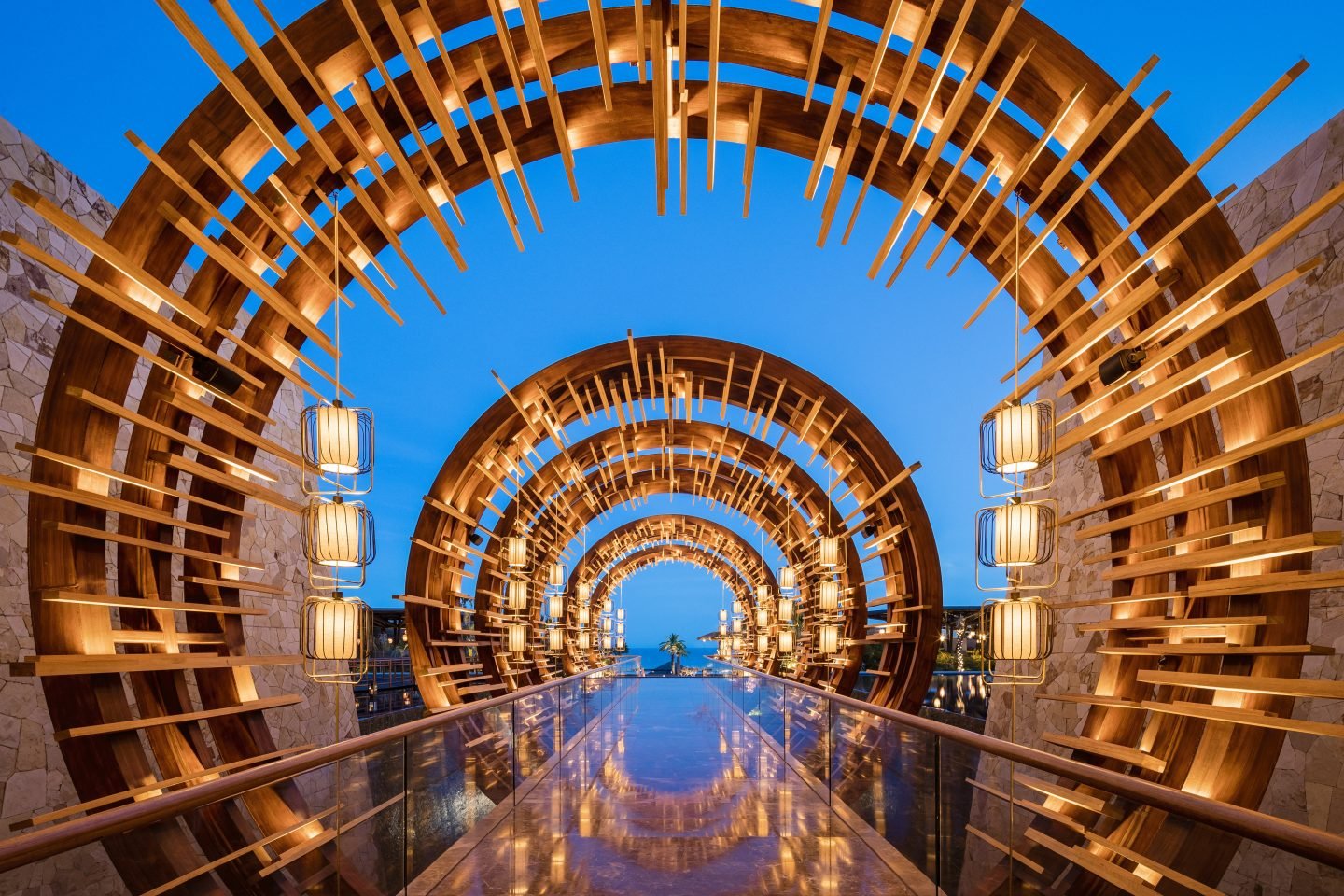 While there is no 'typical work day' for the "World's Best Job," the ambassador will create engaging content by experiencing the local culture and Vidanta resort life.
Resort life staples include breakfast in bed, trips to the luxurious Spatium spa, rounds of golf at the Jack Nicklaus Academy of Golf, fist-pumping to the world's biggest DJs at OMNIA Los Cabos, and soaking up the sun poolside. Destination highlights can include watching a just-hatched turtle begin their life journey, zip-lining through the Riviera Nayarit jungle, swimming with whale sharks in the Caribbean Sea, and soaring above the waves on a parasail.  One might also enjoy a culture tour through the San José art walk, admiring the famous Acapulco cliff divers, learning about the El Pinacate Biosphere Reserve, stargazing along the Sea of Cortez, or taste-testing new dishes prepared by one of Mexico's superstar chefs.
All applicants must apply online via www.worldsbestjob.com and submit their resume. A 60-second video is optional. The final deadline for applications is Sunday, 21st October at 11:50 PM CDT. While no former experience is required to apply, the ideal candidate will have previous sales or hospitality experience, warmth in their interactions with others, be willing to relocate to Mexico, and have a genuine love for travel and new experiences.
About Vidanta
As Grupo Vidanta's luxury vacationing brand, Vidanta boasts an impressive portfolio of entertainment and destination resorts along the most coveted beaches in Mexico, including Nuevo Vallarta, Riviera Maya, Los Cabos, Acapulco, Puerto Peñasco and Puerto Vallarta. A collaboration with the creative visionaries at Cirque du Soleil produced JOYÀ – a permanent theatrical and culinary experience in Riviera Maya. Vidanta has also partnered with global hospitality company Hakkasan Group to debut new nightlife, daylife, and dining experiences.