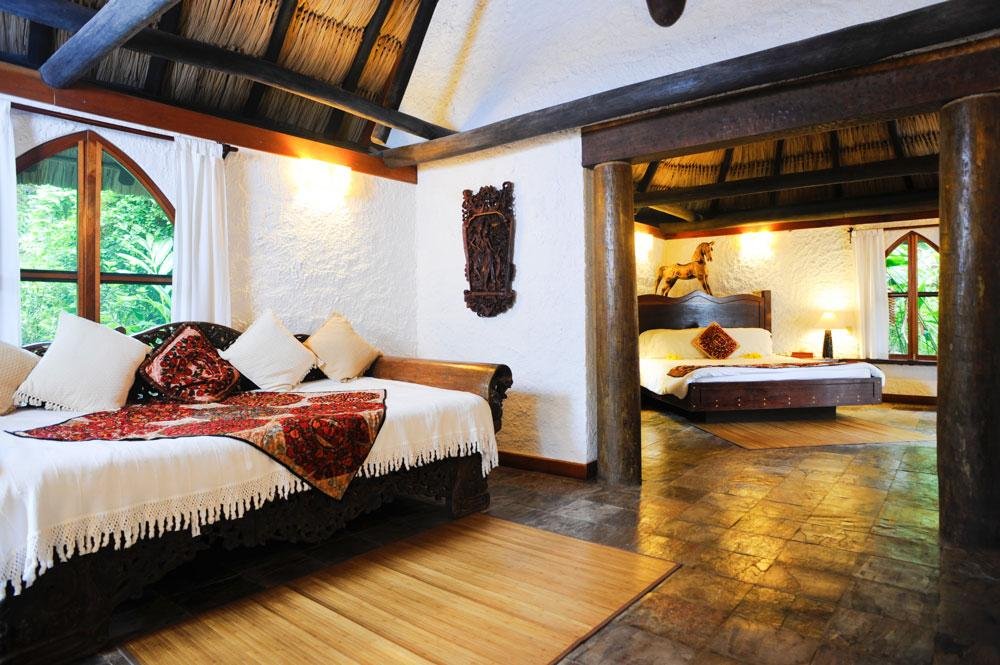 Why Belize May Be One Of The World's Healthiest Travel Destinations
The Lodge at Chaa Creek offers some compelling reasons why getting away to Belize is a good travel and vacation choice right now.
The Lodge at Chaa Creek is inviting travelers to visit recently reopened Belize, which they say is currently one of the world's healthiest vacation destinations.
Nature-based tourism, low population density, a rigorous screening routine at its borders, and the government and private sector working closely together to ensure the wellbeing of both visitors and local communities are a few of the reasons why Belize is such a safe choice, Chaa Creek's founding family says.
"Now that Belize's international airport has reopened, there's a lot of excitement in the air," Lucy Fleming said. "There's also a lot of care being taken to make sure we offer the healthiest, safest vacations possible, and with the least disruption to our visitor's enjoyment. Fortunately, Belize is particularly well-placed to deliver those things," she added.
Fleming pointed to Belize's geographically diverse yet small size, low population density, and healthy climate that's continually refreshed by Caribbean sea breezes and vast tracts of pristine rainforest. In addition to the natural advantages, Belize also has a popular democratic government that enjoys a high degree of cooperation with a vibrant tourism industry that employs a significant number of Belizeans.
"There's a strong national incentive to make sure that Belize remains a healthy choice for our visitors," Fleming said.
As a family-owned and operated jungle lodge, started in the 1970s as a small working farm by Mick and Lucy Fleming, and now with daughter Bryony as managing director and son Piers looking after US operations, the Flemings are personally invested in every aspect of Chaa Creek.
"We take responsibility for everything, down to the last detail. And this is especially true for the wellbeing of our guests, staff members, and the local communities we serve," Fleming explained.
The family's commitment to health and safety is supported by Belize's government's swift, effective response to the pandemic. After closing Belize's borders and instituting measures that included lockdowns, curfews, and the careful monitoring of residents, Belize was able to safely reopen its Philip Goldson International Airport on the first of October, 2020.
But first, the Ministry of Health needed to be confident that procedures were in place to ensure the health, safety, and integrity of Belize's tourism industry. The Belize Tourism Board (BTB) instituted a Tourism Gold Standard Recognition Program with stringent criteria that resorts and hotels, tour operators, and other hospitality providers must meet in order to be certified.
The program includes a rigorous nine-point checklist and other criteria that can be found, along with a list of certified resorts and hotels, on the BTB website. In addition, all visitors to Belize are screened to be COVID-free, thanks to a few simple, easy-to-follow entry requirements.
Three days prior to arrival, visitors to Belize should download and complete the new Belize Health App, or fill in a self-reporting form, which can be found on the Belize Ministry of Health's website. The Belize Health App is available at the Apple App Store, or via Android apps.
After filling in the App, travelers receive a personal ID number to present at the international airport and use during their stay. Visitors are also asked to take a Covid-19 PCR test 72 hours prior to arrival, as they must provide proof of a negative result, or be tested upon arrival at the airport.
"It's a good idea to be tested before leaving home because a negative test at the airport will result in a 14-day hotel quarantine at the visitor's expense. However, with proof of a negative test result, entry is very quick and easy," Fleming said.
With the health app and negative test result in hand, passengers will have their temperatures digitally taken and shoes sanitized before claiming their luggage, clearing customs and immigration, and taking domestic flights or Gold Standard approved ground transportation to their accommodations.
Guests at Tourism Gold Certified Chaa Creek, for example, will have a certified vehicle and driver waiting at the airport to transport guests to the resort for contactless check-in. Guests can, for an additional fee, also choose to take a local Tropic Air flight directly to the Maya Flats airstrip adjacent to Chaa Creek.
"The Lodge at Chaa Creek, and our tours and transport division, Chaa Creek Inland Expeditions, were some of the very first entities to be Tourism Gold Standard certified, so we've had everything in place for some time now."

"In addition to enhanced cleaning and hygiene protocols for rooms, common areas, and vehicles, as well as procedures for our staff members, drivers and guides, we also have a dedicated health and safety officer on duty 24 hours a day, seven days a week," Fleming explained.
"For forty years now, Chaa Creek has been naturally healthy. Sprawled along the banks of a free-flowing river and surrounded by 400 acres of the private nature reserve, with tropical gardens and lots of green space between buildings, everything, including the restaurant, lounge, and spa area, is open and airy."
"As are our onsite activities and tours. Swimming, canoeing, hiking, horseback riding, birding, exploring ancient Maya temples, and more get our guests out in the fresh air without being crowded."
"And now, with specialized training, cooperation, and a heightened sense of teamwork throughout Belize, we're confident of being able to offer visitors a healthy, deeply satisfying experience that offers everything people look for in a vacation – including peace of mind."
"'We're all in this together' may sound like a cliché lately, but it's been part of Belize's DNA for generations and has really come to the fore in recent times," Fleming said.
The Lodge at Chaa Creek is a multi-award-winning eco-resort set within a 400-acre private nature reserve along the banks of the Macal River in Belize. It was recognized by National Geographic with first-place honors at the 2017 World Legacy Awards held in Berlin.