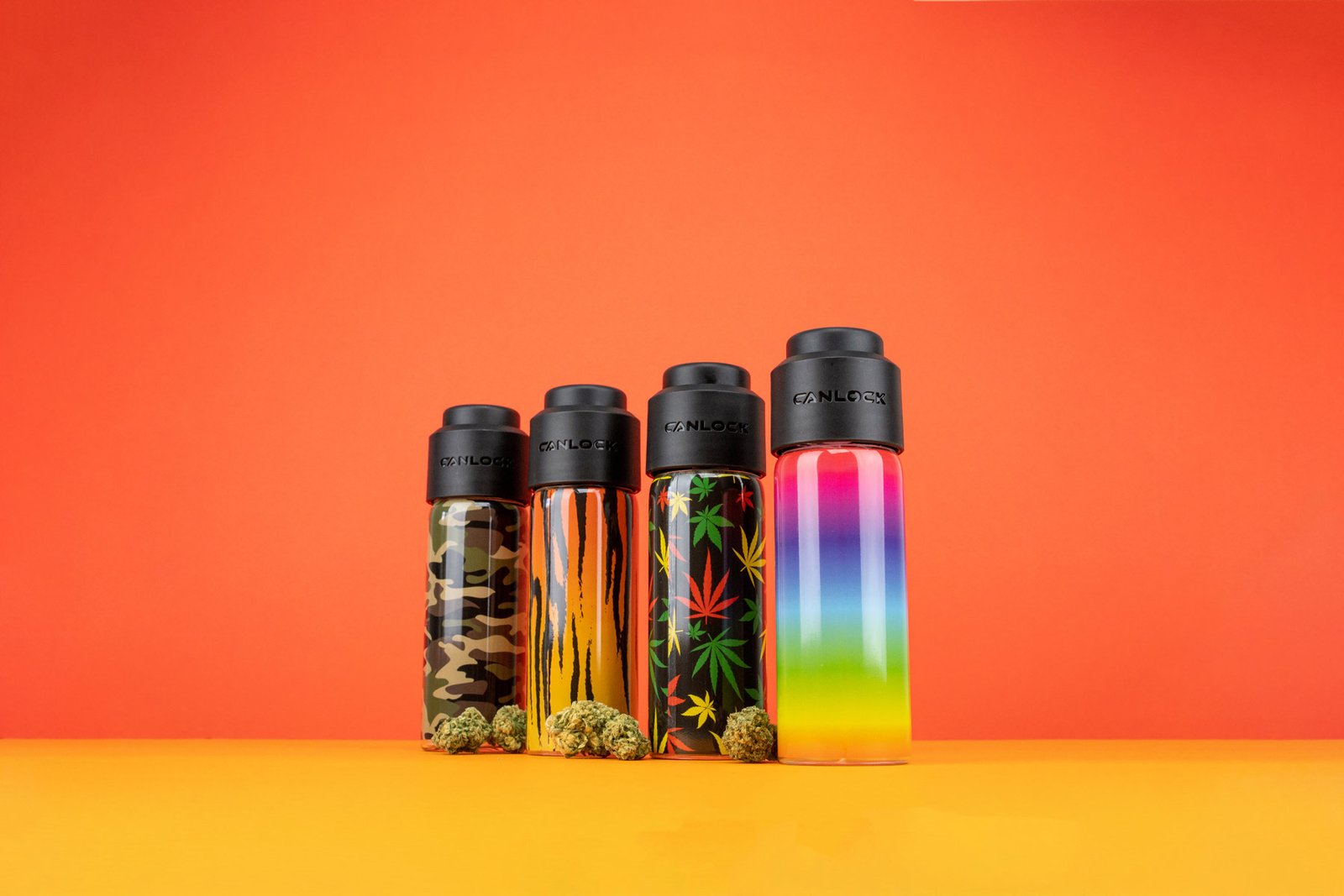 Canlock Is The First Glass Stash Jar With A Patented Built-In Vacuum Pump
Founded in 2017, Canlock purposely built their products with cannabis preservation in mind. It's at the core of what they do.
The team at Canlock is on a mission to become the industry standard for quality and freshness. After all, the cannabis plant is nuanced, beautiful, and powerful – it deserves to be protected and displayed with pride.
Canlock's purposely built vacuum seal glass jar will ensure your bud is always fresh, whether it's straight out of the curing room, on the dispensary shelf, or in your smoking den waiting patiently to be consumed. 
Preserving cannabis products, especially flower, is important for a variety of reasons:
Terpene Retention
Terpenes are the chemical compound in plants responsible for their unique flavor profiles. In cannabis specifically, they also play a key role in how a specific strain will affect you.
If a bud begins to dry out, it will also lose terpene content. Since Canlock removes oxygen via its built in pump lid, precious terpenes are kept right where they should be – in the plant!
Mold Prevention
One of the greatest fears any cannabis grower or consumer has is the danger of mold which can occur in overly humid and moist environments. It can destroy entire batches if not carefully averted.
For the consumer, even the tiniest amounts of mold can be extremely hazardous. This is especially true for medical patients with compromised immune systems. Canlock jars are a high-quality safeguard against mold and other pathogens.
Trichome Protection
The frosty crystals on your bud are arguably the most important component, as they contain the active ingredients responsible for cannabis's effects.
Canlock jars are made from FDA-approved premium borosilicate glass, providing a durable way to prevent trichome damage. Buds are safe from being squished or compacted, something that happens far too often with subpar storage solutions like plastic baggies.
Security
Keeping your cannabis safe and secure is of the utmost importance. Canlock jars are smell-proof offering discreet yet functional shelter for your top-shelf product.
The Stash model holds up to 8 grams or 12 regular cones while the Stash + holds up to 15 grams or 12 full size cones.
Canlock is the ultimate solution for storing cannabis with style and security. They have disrupted the packaging industry by creating a patented single vacuum seal solution for Cannabis manufacturers, dispensaries, and delivery services. 
All of the jars are created with durable glass and are all BPA-free, ideal for reuse or recycling. It doesn't get much better than this.