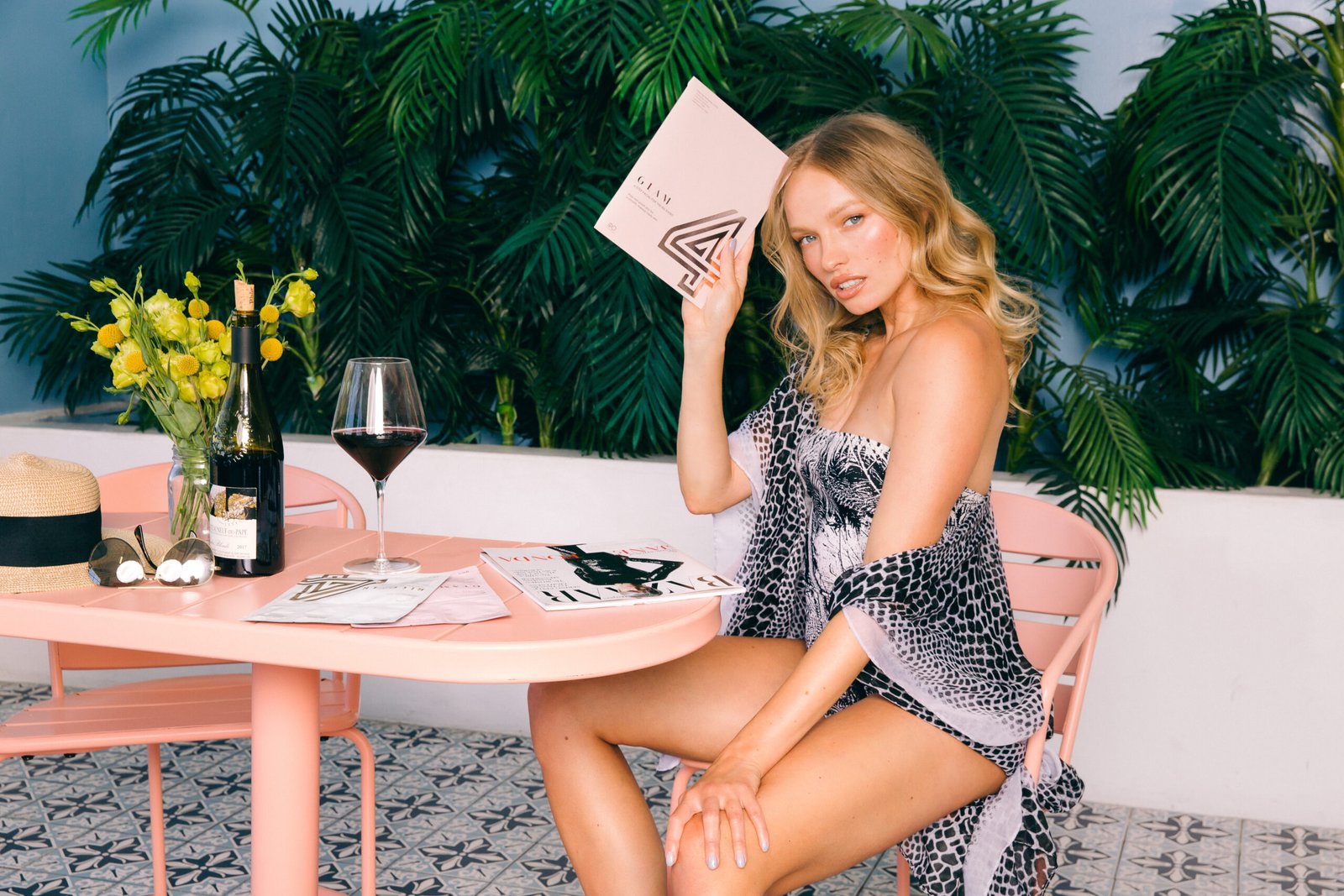 IPO Cosmetics Launches The World's First 4Step Facial Kit
Meet It's Perfect On (IPO) Cosmetics.
With Korean utility and packaging patents, IPO delivers a facial cleanser, eye cream, face cream, and sheet mask all in the convenience of one single, recyclable pouch.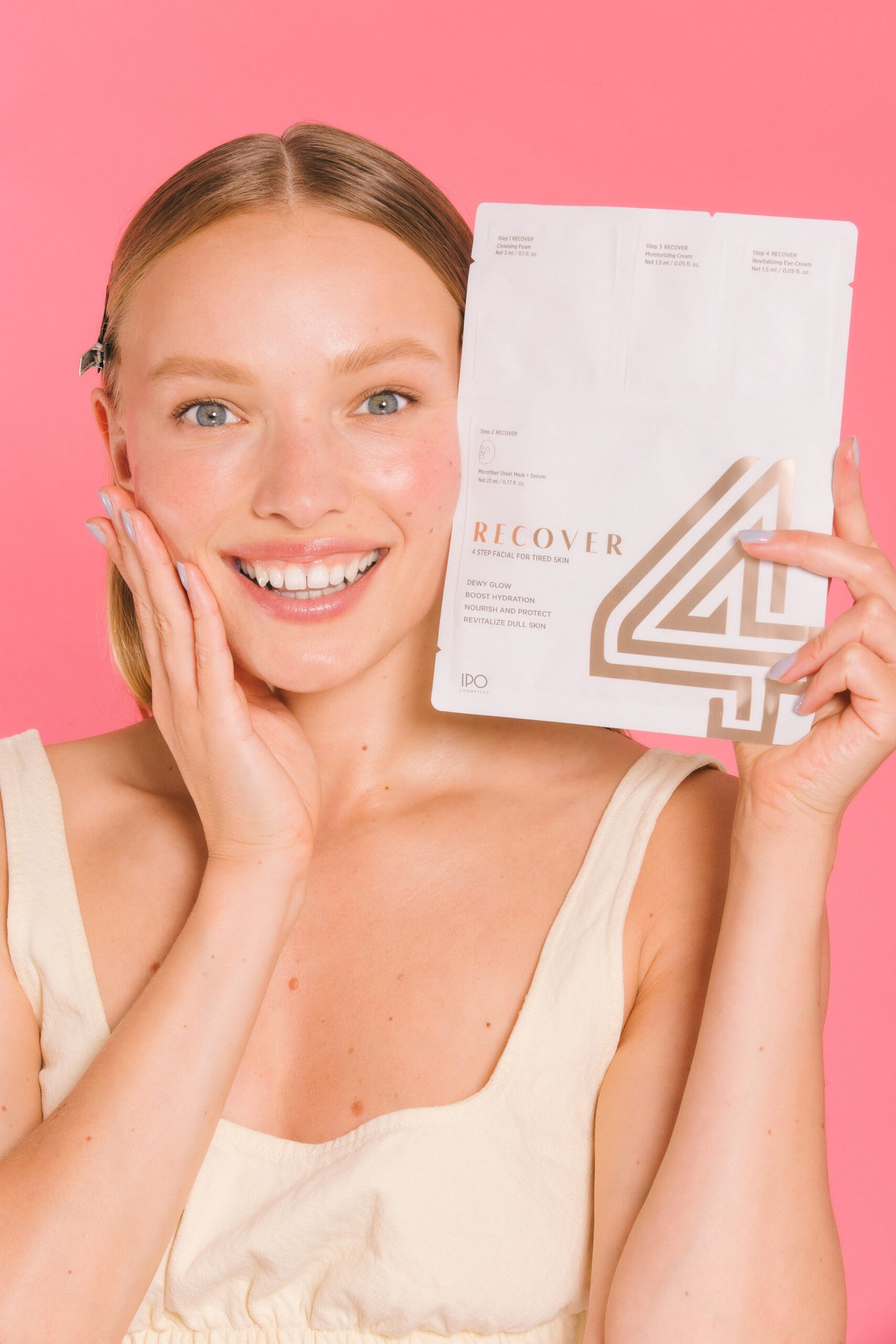 Launched in May 2019, IPO Cosmetics aims to be the perfect product for your face, body, and hair from the ingredients to the quality to the benefits that will also increase confidence.
Creator Michelle Kim spent 20 years in the fashion industry before exploring her true passion, skincare. The self-proclaimed product junkie was truly clear about one thing when starting IPO Cosmetics – quality over gimmicky aesthetics. The patented pouches are innovative, eco-friendly and cost-effective, allowing Kim to invest the most capital in the formulations versus the shelf appeal.
The current collection includes:
Glam 4Step Facial: Focused on hydration, Glam is great for prepping before a night out and setting the skin. Use before putting on makeup for a flawless, polished look with a killer afterglow. Key ingredients include:
Camellia sinensis extract – Focuses on firming, anti-aging while loaded with antioxidants and anti-inflammatories
Beta-glucan – Stimulates collagen, smooths wrinkles, and delivers antioxidants
Cucumber extract – Hydrates, soothes and reduces swelling
Apricot kernel extract – Revives, repairs, enhances skin elasticity, and reduces wrinkles
Recover 4Step Facial: Focused on moisturizing, Recover has skin looking brand new after a long night. You may be feeling those mere three hours of sleep you got, but your skin will look like you slept eight. Key ingredients include:
Laminaria japonica extract – Eliminates toxins
Centella Asiatica extract – Heals, strengthens and protects
Eucalyptus globulus extract – Collagen booster
Calendula flower extract – Slows premature aging
Every product is paraben, sulfate, artificial fragrance and cruelty-free, and TSA approved.
"After a successful 20-year-run in the fashion industry, and a small stint in multi-brand distribution in the beauty industry, I pivoted to what is my proudest accomplishment yet – bringing affordable, quality products to the masses. IPO Cosmetics is for men and women who want an elevated experience with their skincare, to feel like it's perfect for them. I use the same top certified Korean factory as other leading brands, investing more in how the formulas are made while utilizing my patented 4Step design," said Michelle Kim, founder of IPO Cosmetics. "IPO Cosmetics 4Step facial systems are affordable, portable and non-committal – you can buy to try, use for travel, take hiking, the possibilities with the 4Step facial kits are endless."
Each 4Step kit retails for $8 and is available on www.itsperfecton.com.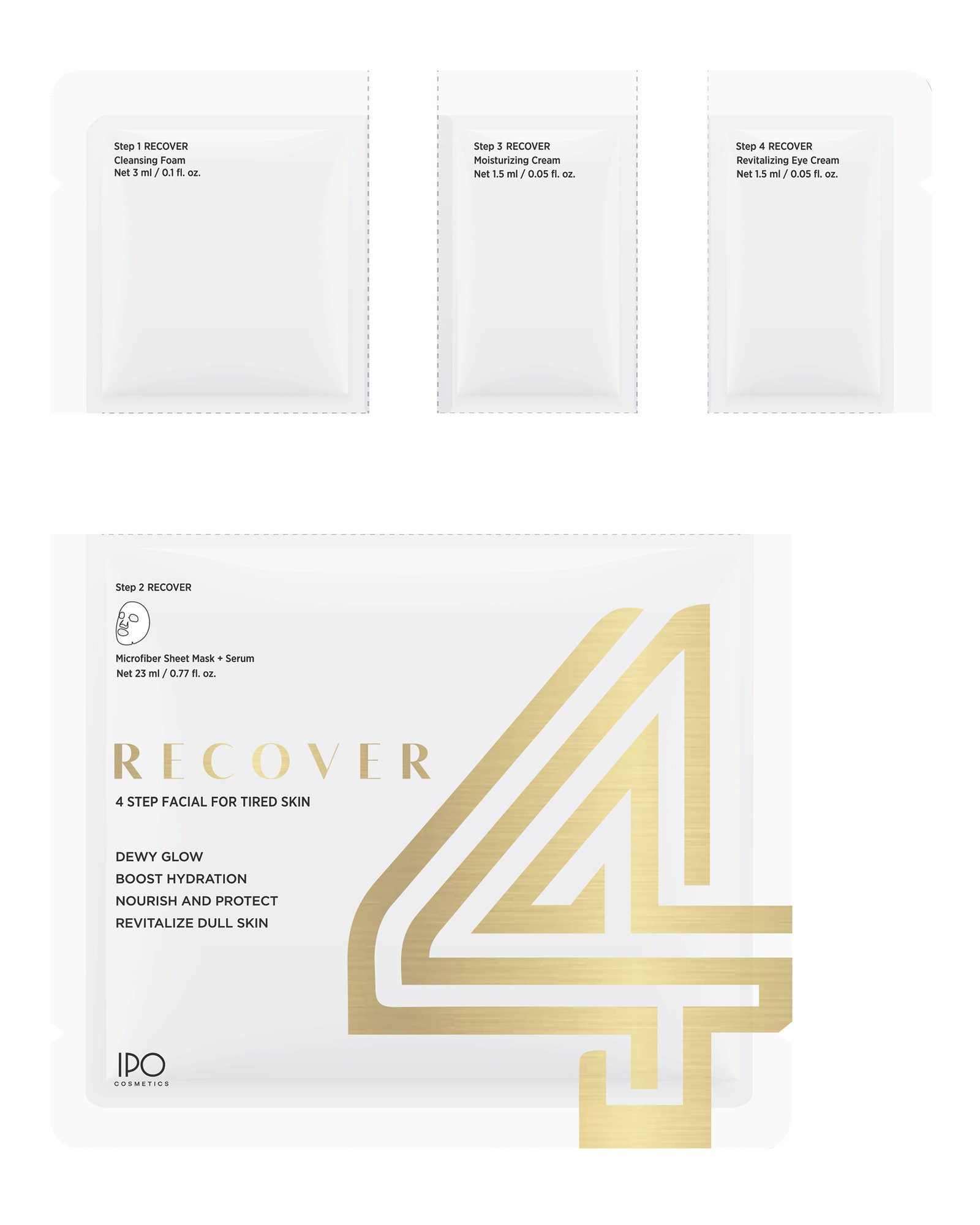 After 20 years in the fashion industry, Michelle Kim pivoted to what may be her best adventure yet. For two and a half decades, Michelle Kim helmed two different, successful fashion brands. The designer was a household name in the industry, her clothes appearing on the covers of national magazines and celebrities. Yet she craved something more. Known as the go-to in her friend group for all things fashion and beauty, she pivoted her career to multi-brand distribution for beauty, but it didn't set her soul on fire.
A breast cancer diagnosis wreaked havoc on Kim's skin and then she knew what the next chapter was – affordable, quality skincare that feels like it was made for the individual wearing it. To evoke the feeling of confidence.  Ingredient and formulation quality are at the forefront of what is today known as It's Perfect On Cosmetics, IPO Cosmetics for short. Vowing to invest capital into the actual product that will be utilized, Kim developed a 4Step concept that received two Korean patents – utility and packaging. The patented pouches are cost-effective, eco-friendly, and portable.
IPO Cosmetics utilizes the same top-certified factory who makes products for some of the leading brands on the market. All formulas are paraben, sulfate, artificial fragrance, and cruelty free, while each pouch is TSA-approved. Because Kim designed her own, innovative packaging, each 4Step facial system pouch retails for $8. Users can purchase for trips and toss when finished, leaving more room in luggage for souvenirs, to test out for an affordable cost compared to a bottle of a leading product that can start at eight times the cost and of course for girls nights in.
The current collection includes Glam 4Step Facial, for hydration and setting the skin, and Recover 4Step Facial, for moisturizing and revitalizing.
In May 2021, IPO Cosmetics will launch their M-Patch, a small, circular aromatherapy patch for protective facial coverings. Infused with essential oils and botanicals, the patch is designed to ease breathing, decrease anxiety, freshen breath, and even reduce headaches. Effects last up to six hours. Future products also include men, hair, body, and acne 4Step systems.
Multitalented, driven and problem-solution oriented, Michelle Kim is a successful force of nature. Born and raised in Korea, Kim was a natural-born performer whose parents thought she'd become a singer. In her 20s, she became a make-up artist for models at fashion shows. But it was fashion where she'd make a name for herself.
Now based in LA, Kim designed, launched, and helmed two different contemporary fashion brands. Her designs were featured on the covers of magazines and celebrities and sold in leading stores globally. Kim spent her time traveling the world – attending business meetings, managing production, and gathering inspiration for each new collection.  A breast cancer diagnosis forced the unstoppable Kim to slow down. She pivoted from her high-paced lifestyle to consult for fashion brands and designers while taking control of her health. The run-down feeling she was experiencing physically was starting to be visible to others.
Whenever a question regarding fashion or beauty arose in her group of girlfriends, the answer was always "ask Michelle." A self-proclaimed beauty product junkie, Kim is well-versed in everything from ingredients to skin types to pairing each product. Kim tried her hand in multi-brand distribution for beauty, ultimately discovering that route was not for her. Favoring quality formulations over marketing aesthetics, Kim invested her money in the creation of the products and developed the 4Step pouch which holds Korean utility and packaging patents. She called the company, It's Perfect On Cosmetics, IPO Cosmetics for short.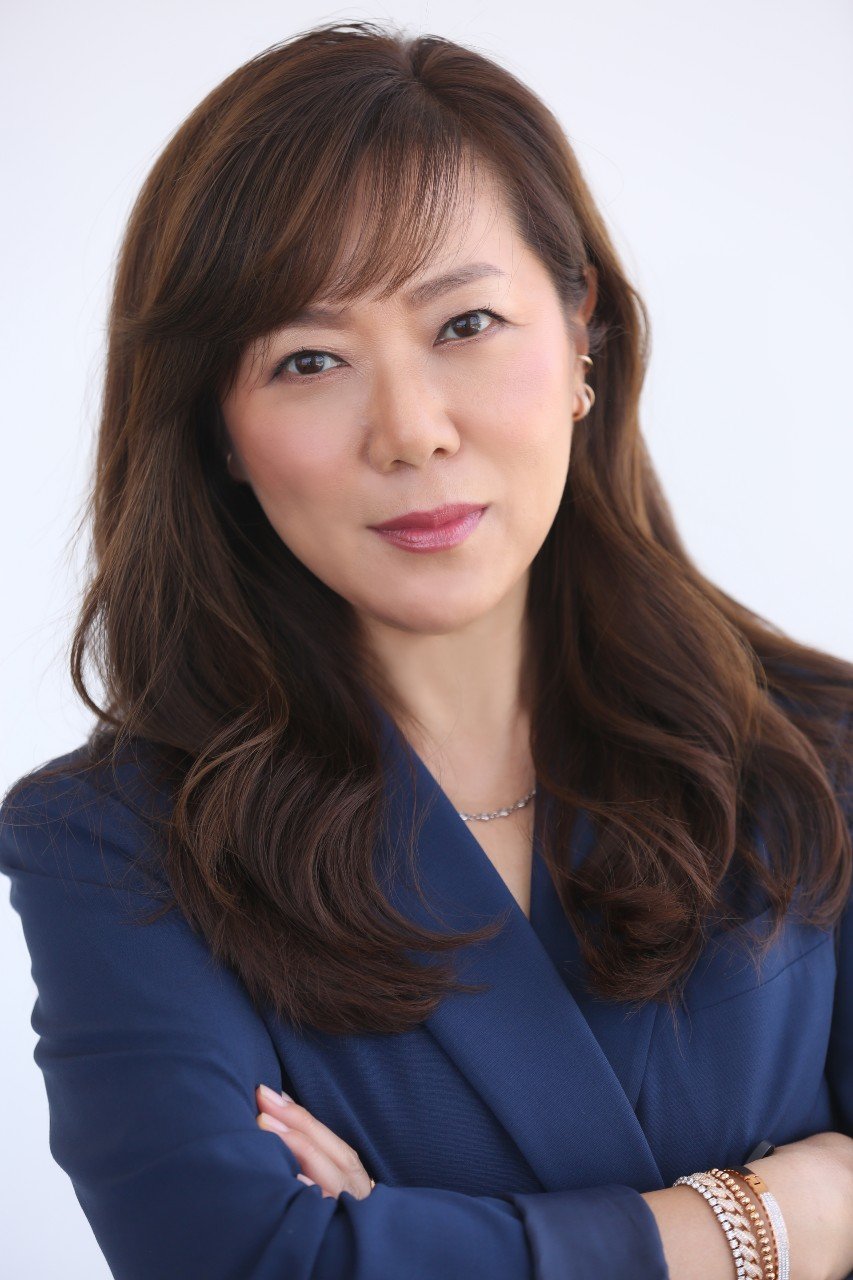 Channeling what was happening in her own life and body, IPO's formulas are meant to feel like they are made for the user, that they are perfect on their skin. Each 4Step facial experience should evoke confidence. In May 2019, IPO Cosmetics became home to the first 4Step facial system that includes a cleanser, moisturizer, eye cream and sheet mask in one, easy-to-use, portable, and eco-friendly pouch. Michelle Kim currently still lives in LA and enjoys a plethora of activities in her spare time including golfing, traveling and trying new wines.