Women's History Month: Dr. Silvia Console Battilana – A Successful Silicon Valley Entrepreneur to Know
She's a successful Silicon Valley entrepreneur and highly regarded multibillion-dollar auction expert who once lived with a Masai tribe in Kenya in a mud house without electricity or running water.
That fun fact might surprise you, but only if you don't know Silvia. A young entrepreneur with a passion for auction theory and a doctorate in economics from Stanford University, living in a mud house is just one of the many adventures she's had that has led her to where she is today. She's worked with nonprofits to raise funds and helped government agencies and Fortune 500 succeed in high stakes auctions.
Silvia's well-rounded work experience is what makes this young economist and top female game theorist stand out among her peers. It's her passion for philanthropy and gender party initiatives in Silicon Valley that earned her recognition in the "40 under 40" edition of the Silicon Valley Business Journal (2011), and it's her entrepreneurial spirit that led her to co-found the high stakes auction company Auctionomics with world-famous economist Professor Paul Milgrom. She was also named a Young Global Leader of the World Economic Forum, in the famous Davos conference, and has been an invited speaker at top universities such as Harvard, Berkeley, and Caltech.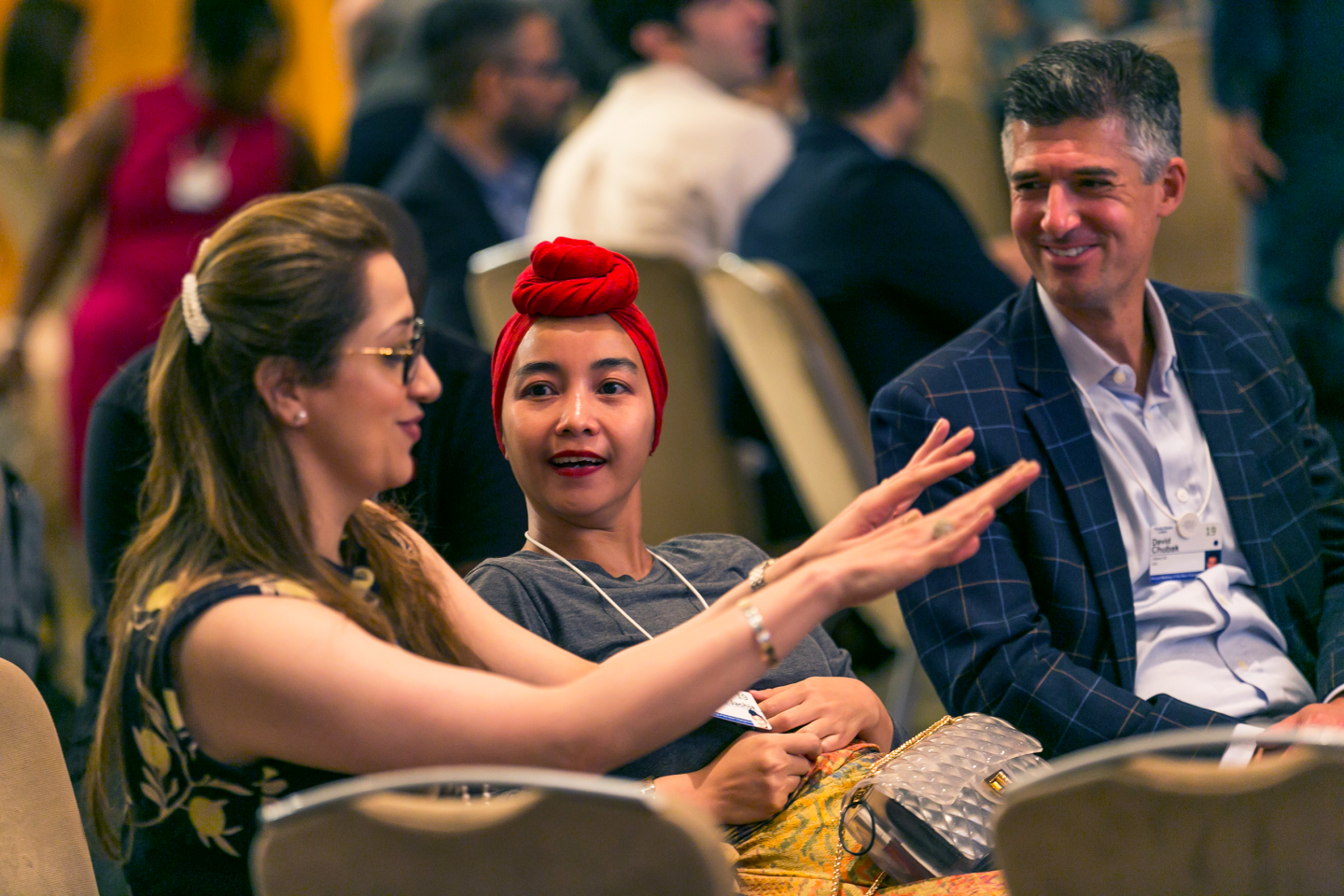 In 2007, Silvia graduated from Stanford University with a Ph.D. in Economics and, at 26, she began teaching political economics to Ph.D. students as a visiting professor at Bocconi University.  Since completing her Ph.D., she has consulted governments and Fortune 500 companies in auctions in sectors such as energy, transportation, financial assets, spectrum, fishing rights, internet ads, and natural resources.
Today, Silvia is the co-founder of Auctionomics, a high-end consulting and software company that designs complex markets with a focus on multi-billion-dollar markets. As part of Auctionomics, Silvia has consulted with the U.S. Department of Justice and designed the $19-billion incentive auction for the FCC, the largest spectrum auction in history.
As CEO of Auctionomics, Silvia negotiates all contracts, and it's not unusual for her to be the only woman in the room during multi-billion-dollar deals. She also manages the Auctionomics software team, working on cutting-edge artificial intelligence and machine-learning techniques such as particle filtering and Monte Carlo tree search, one of the building blocks of successful AI systems like Google and Deepmind's AlphaGo. These simulation tools are used to assist bidders in beating their opponents. It is the ultimate high-stakes poker game incorporating nearly every statistic and mathematical function imaginable.
Economists might have a reputation for being dry and uninspired. However, Silvia is quite different. With a Ph.D. and two companies under her belt, Dr. Silvia Console Battilana is a formidable leader in the economic theory and online auction circles, and it's exactly where she wants to be.