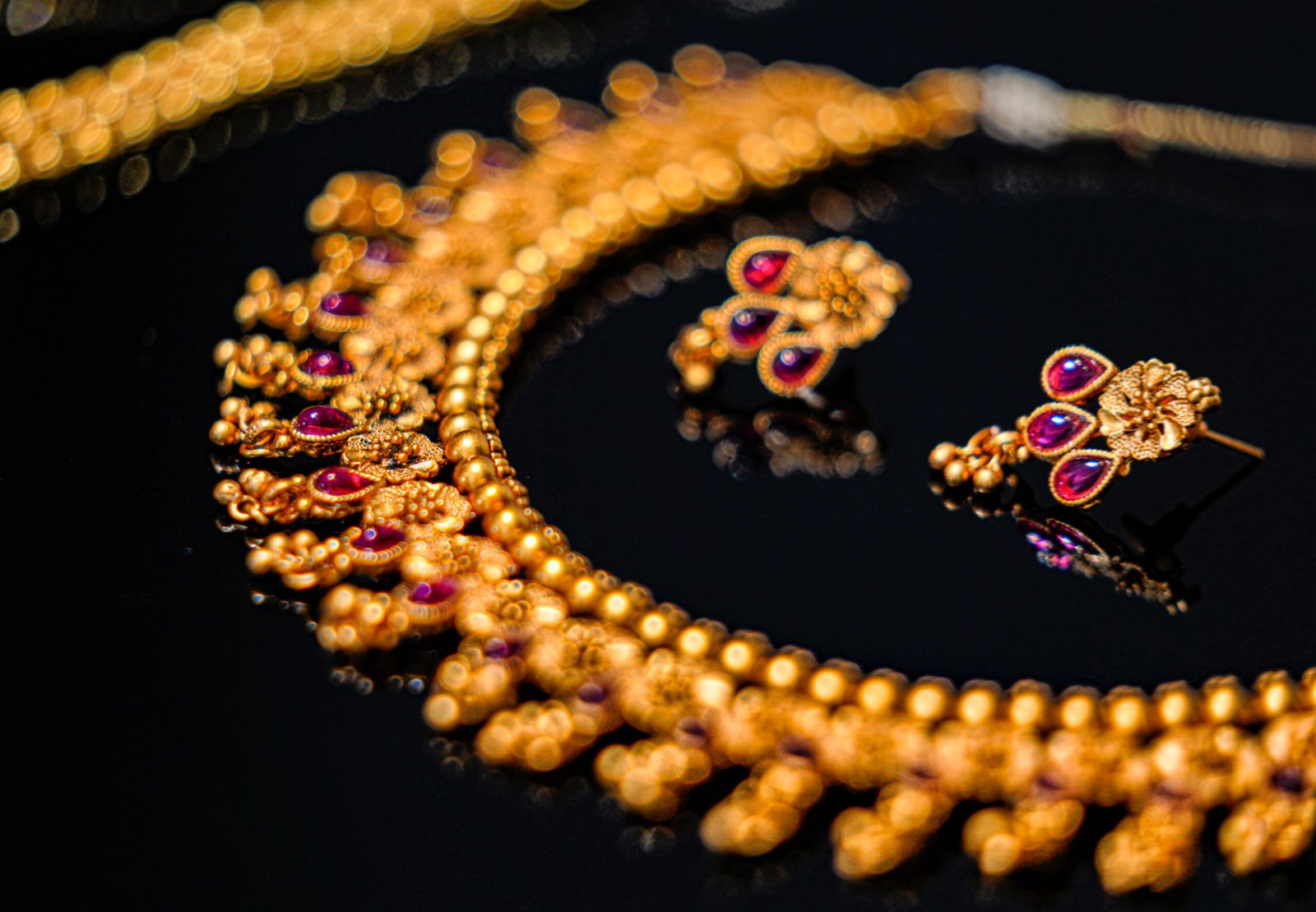 6 Of 217 IAC's Annual Gold And Diamond Conference Returns To Bohemian National Hall In NYC This Month
IAC's Annual Gold and Diamond Conference returns to Bohemian National Hall in NYC; the focus of the 12th year is "Boldly Building the Future: Gold, Diamonds, and Jewelry in a Transformational Age."
Recipients for the Award for Leadership in Responsible Practice and the Award for Outstanding Contributions to the Diamond and Jewelry Industries will be honored, while experts, employing jewelry as the lens, deliberate the industry, from mining practices and responsible sourcing to succession and training jewelers and goldsmiths for the future. Gold, Diamonds, and Jewelry in a Transformational Age, Initiatives in Art and Culture's (IAC) 12th annual international conference on gold and diamonds, will be held in person, from Monday evening July 18 through Wednesday evening July 20, 2022, at Bohemian National Hall in the Upper East Side.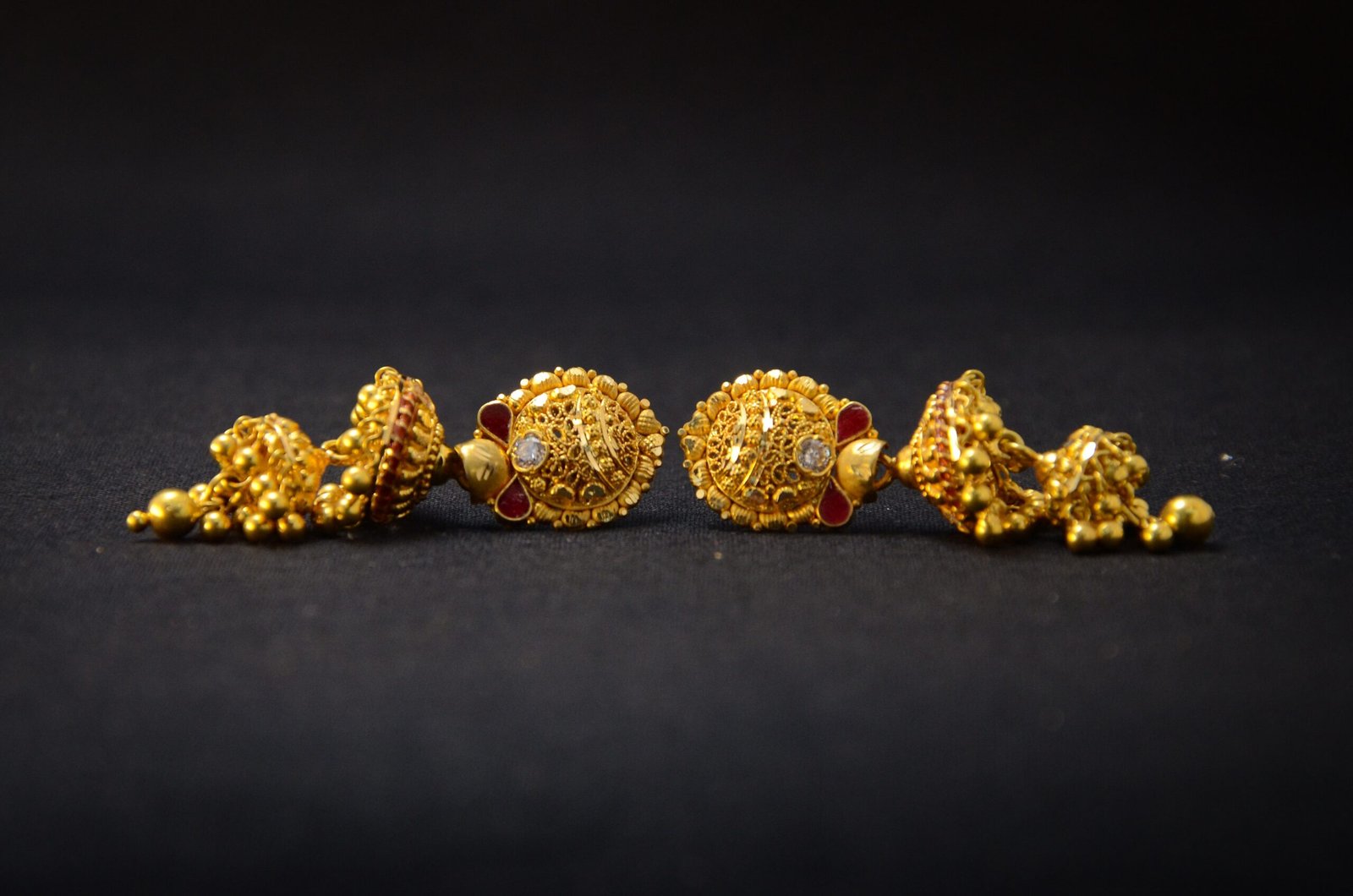 For this year's conference, IAC will focus on the balance between maintaining the romance and lore of gems and jewelry that has enticed consumers for centuries, while considering the imperatives of responsible sourcing and practice, which underpin the United Nations' Sustainable Development Goals and COP 26. Leaning into the tension, the conference will bring together trailblazers to investigate challenges faced at all points on the continuum. New technologies, comparative approaches to extraction, corporate succession planning and cultural transmission will be analyzed. Reflecting on the timeliness of the conference's focus, Joanne Lebert, executive director, IMPACT, states: "Boldness is exactly what we need when tackling complex challenges such as supply chain transparency, market access for artisanal miners in high-risk areas, or sustainable and equitable programs in producer communities. I look forward to pushing the boundaries of our thinking and approach to the future when we meet in July."
In keeping with the commitment to embrace the challenges of the future, IAC will bestow its awards for thought leadership and change-making in the industry. Mark Hanna, Chief Marketing Officer, Richline, will be honored with the fifth Award for Leadership in Responsible Practice and Rob Bates, News Director, JCK, will be honored with the second Award for Outstanding Contributions to the Diamond and Jewelry Industries.
The three-day event will kick off on Monday with an evening reception at the midtown showroom of luxury jewelry house CADAR. Jean Poh, CEO of CADAR, which creates impeccably crafted 18k gold and diamond jewelry, will deliver remarks at the brand's Fuller Building boutique. There, she will welcome conference participants attending from throughout the US and abroad.
On Tuesday morning, Lisa Koenigsberg, President of Initiatives in Art and Culture, will open the conference with "Why are we here?", which will be followed by Mark Hanna, and his opening remarks. "We find ourselves in a transformational era. Bold inquiry and engagement offer the way forward regarding the pressing issues of our time such as climate. conflict and origin and are also key in meeting the challenges faced by those crafting jewelry for millennia: to adorn, elevate and inspire," Koenigsberg says. "Each day, we realize anew that the work to be ever better has only just begun. IAC is deeply grateful to the authorities and thought leaders who are joining us from throughout the United States and across the globe. The generosity of our sponsors including CADAR, GIA, Hoover & Strong, Rio Grande, Riva, Sarine, Valcambi, and the World Gold Council, is pivotal for the realization of this event and we thank them."
Mark Hanna will moderate the opening panel, "Climate Change and Planning for the Future." Warmer waters and more acidic oceans are creating dramatic changes in weather patterns, and it is essential for the trade to mitigate long-term impact  Those in conversation include: Sarah Dupont, Founder, Amazon Aid; John Mulligan, Director and Climate Lead, World Gold Council; Simone Knobloch, Chief Operating Officer, Valcambi, Helene Piaget, CEO, Responsible Mining Foundation, and Tensie Whelan, Clinical Professor of Business and Society and Director of the Center for Sustainable Business, NYU Stern School of Business.
After a break, Cassie Hoffman, Conservation X Labs, and Toby Pomeroy, Founder and Director, Mercury Free Mining, will address projects and initiatives aimed at eliminating the use of mercury in mining: the Challenge Accelerating Innovation for Artisanal and Small-Scale Mining in the Amazon program, the Artisanal Mining Grand Challenge: the Amazon, and Mercury Free Mining, which is committed to the discovery and deployment of mercury-free processes for 20 million artisanal gold miners.
This is followed by consideration of a critical and timely topic: "Origin"— definition, determination, and documentation: Where do your gold and diamonds come from and why does it matter?" Rob Bates will moderate a panel discussing what constitutes origin, how origin is documented, and the importance of traceability. With an emphasis on sustainability, origin's impact on the consumer and global marketplace and consciousness will be assessed. Distinguished panelists considering the topic include David Block, CEO, Sarine Group; Angel Camacho, a criminal analyst who has over 10 years of experience working on transnational organized crime matters, and member, Advisory Board, Amazon Aid; Joanne Lebert, Executive Director, IMPACT, Olivier Demierre, President, Swiss Better Gold + Senior Vice President Corporate Social Responsibility MKS PAMP Group Origin Solution; and Christina T. Miller, Christina Tatiana Miller Sustainable Jewelry Consultants.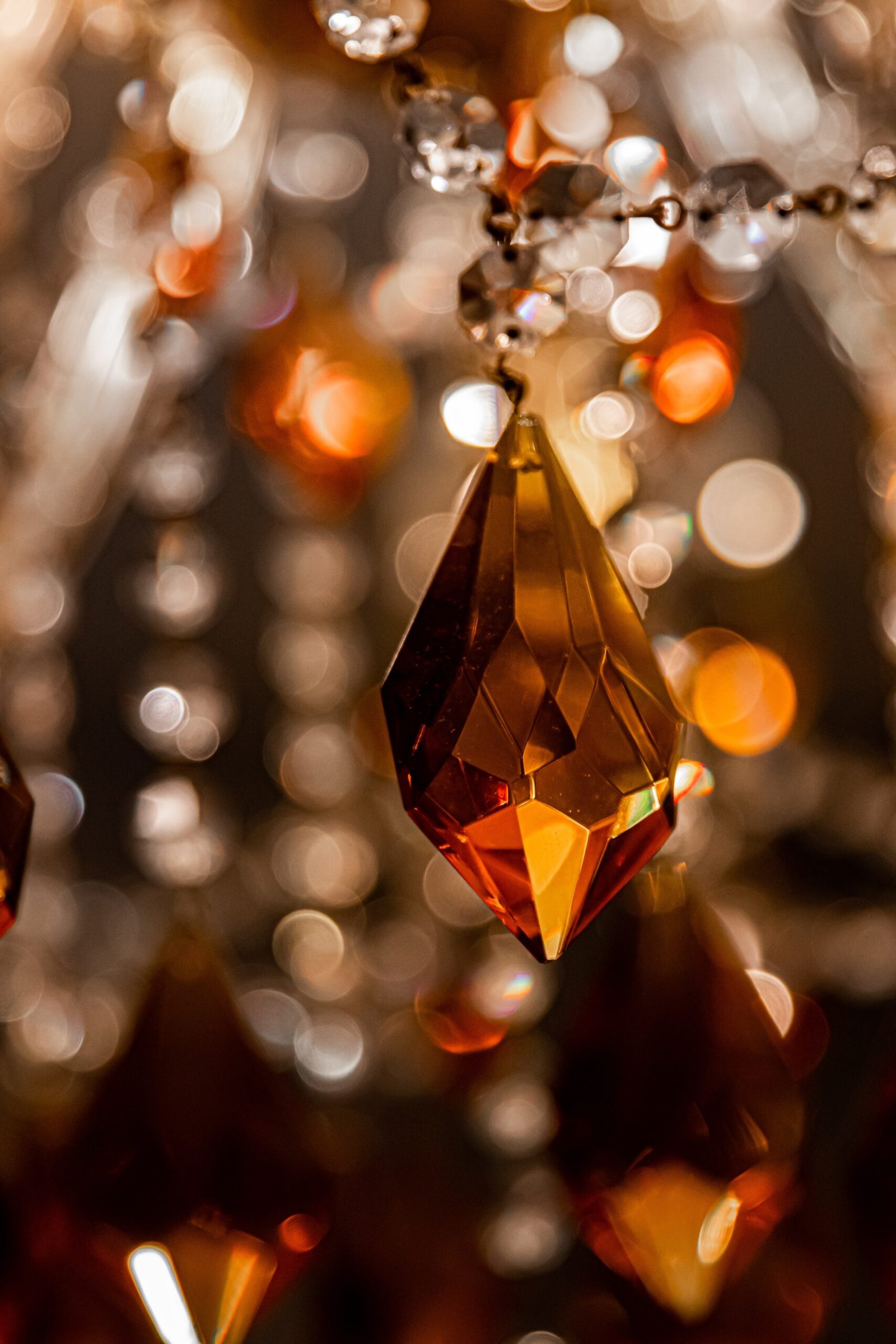 Continuing the focus on building a positive future, the first-afternoon session will focus on "Succession: Transition and ensuring the future in the jewelry and precious metals sectors." In order to successfully transition management from one generation to the next, gaps in generation, credibility, and communication must be addressed, especially in the gem trade, where businesses often pass through families. Also, of interest is the transmission of skills and techniques that have been passed down from one generation to the next, and the continuation of which is in many cases jeopardized. Panelists will explore issues and methods for succession planning and will share personal anecdotes. Distinguished participants include Edward Asscher, President, World Diamond Council; Lita Asscher, Co-President, Royal Asscher Diamond Company; Ted Doudak, CEO, RIVA Precision Manufacturing and Alice Cicolini, jewelry designer, curator, and author.
After the next break, a spotlight is put on potential solutions to the challenges explored with consideration of specific approaches and statements of guiding principles.  "Mining in the ASM Sector: Comparative approaches" explores best practices, adapted to varying geographic and social contexts, and the realization of greater equity in production value, which in turn benefits mining communities. Brecken Branstrator, Senior Editor, Gemstones, National Jeweler, will moderate, and the authoritative voices on the panel include: Cristina Villegas, Director, Mine to Market, Pact; Christian Sieber, consultant, Valcambi, Ruby Stocklin-Weinberg, Program Manager, GemFair, De Beers, Olivier Demierre, and Joanne Lebert
This is followed by a Keynote presentation, "Facing Forward: Update from the Kimberley Process and World Diamond Council," during which Edward Asscher will brief attendees on the latest news and recent developments that will impact the global diamond market.
To close the evening, IAC will present two awards. The first is the presentation of the fifth Responsible Practice in Jewelry Leadership Award to Mark Hanna, Chief Marketing Officer, Richline. The award recognizes a member of the jewelry industry, or a jewelry-focused organization, that has made a transformational contribution to ethical sourcing and responsible practices in the worldwide gem and jewelry industry. "Mark thinks boldly, acts with conscience, and 'dreams big,' spurring all around him to try also to be 'ever better.' He epitomizes the spirit of this award" says Lisa Koenigsberg, President of Initiatives in Art and Culture.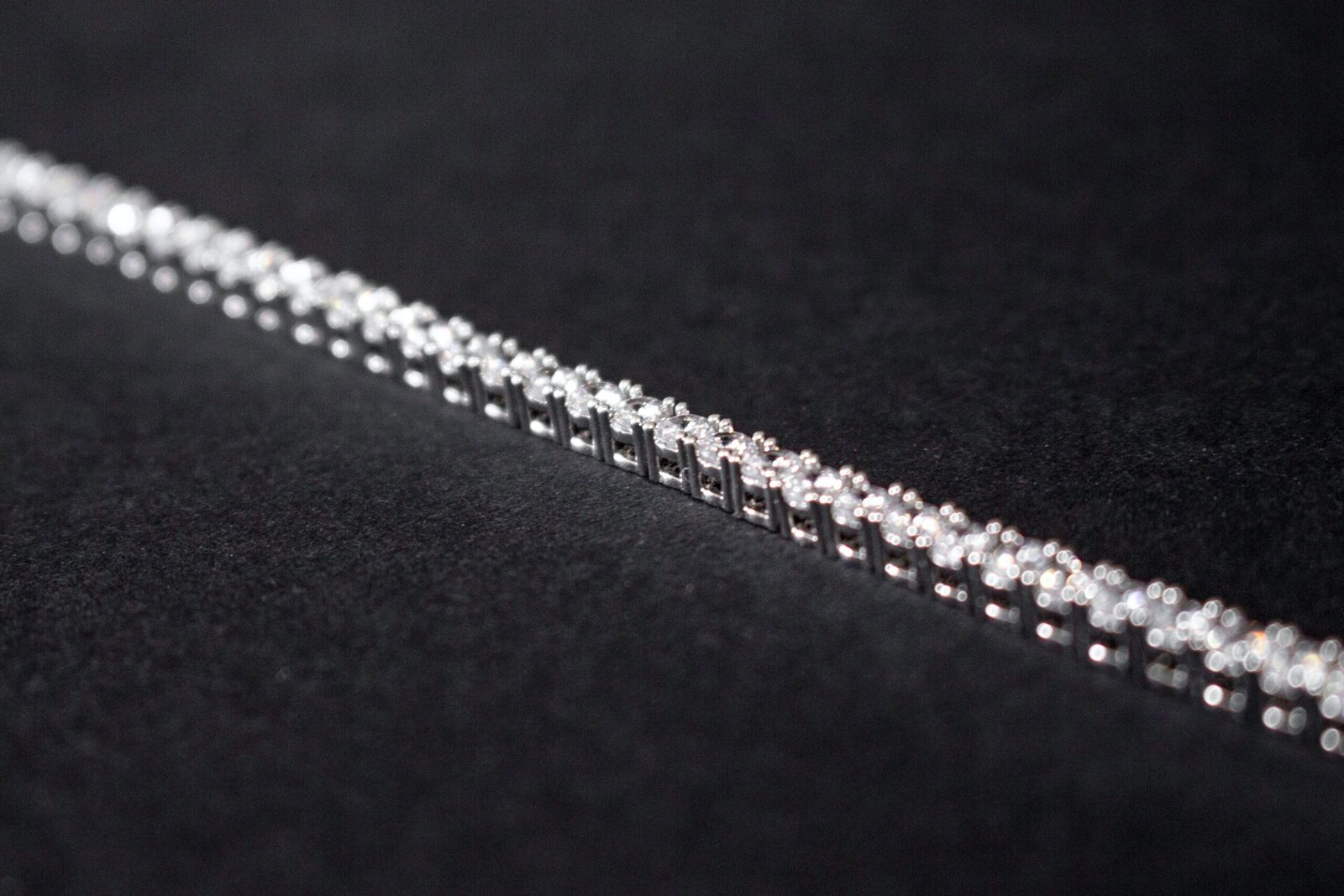 In concluding the evening, IAC will present the Award for Extraordinary Contributions to the Diamond and Jewelry Industry to Rob Bates, News Editor, JCK. "We are privileged to present Initiatives in Art and Culture's second Award for Extraordinary Contributions to the Diamond and Jewelry Industries to Rob Bates, with gratitude for his steady measured hand – and sense of humor. Rob's over 20 years of reporting at JCK embody the critical role journalism plays in these turbulent times," says Koenigsberg.
Grounded in an awareness of increased globalization, the discussion, "Global Expectations: Language, Legislation, Regulation, and Transformation," the first panel on Day two, will focus on the evolution of language, and the emergence of new norms, laws, and organizations within an international context; attendant consequences, often interconnected, are also analyzed. The industry's ongoing metamorphosis will be discussed by Gaetano Cavalieri, President, CIBJO—The World Jewellery Confederation; Tiffany Stevens, CEO/President Jewelers Vigilance Committee; Theresa M. Forbes, Human Rights, and Anti-Corruption lead, Anti-Human Trafficking Expert, International AML/CFT Advisor, US Department of the Treasury; Mark Hanna; Joanne Lebert and Angel Camacho.
Key to the realization of sustainability is responsible sourcing, a complex challenge at the heart of the next panel, "Mining: responsible sourcing and best practice at the interface of LSM and ASM." The conversation is invigorated by the participation of Aimee Boulanger, Executive Director, Initiative for Responsible Mining Assurance (IRMA); Nick Cotts, Vice President – Sustainability and External Relations at Newmont Mining Corporation; Helene Piaget, CEO, Responsible Mining Foundation; Edward Bickham, senior consultant, World Gold Council; Cristina Villegas and Christian Sieber.
After lunch, John Mulligan will present "Matters of Principle and Practice: Towards an Industry Roadmap to Sustainability," in which he will draw the critical distinction between guiding statements of principle, such as declarations, from more detailed roadmaps with actionable targets that result therefrom. Agreement on foundational statements about such issues as climate change and human rights are powerful in articulating common values and in offering societal frameworks. Mulligan says, "The World Gold Council is delighted to be able to support and participate at Initiatives in Art and Culture's 12th Annual Conference, particularly as the event is firmly focused on the future and with an agenda that features a wide range of jewelry industry leaders seeking to address some of the major challenges of our time."
The importance of succession discussed on Day one goes hand-in-hand with making sure the next generation is qualified. The next panel, "Training Goldsmiths and Jewelers for the Future," will explore how companies, large and small, make sure the next generation is equipped with the right tools to move forward.  Ebba Goring, Chief Executive, Scottish Goldsmiths; Nanz Aalund, author, Masters: Gold and A Jeweler's Guide to Apprenticeships; Karen Westland, Programme Manager for Ethical Making, Scottish Goldsmiths Trust; and Ted Doudak will present different perspectives and alternatives to generally accepted approaches to training for the future.
Shedding further light on the power and importance of foundational documents that avow shared commitment, Ebba Goring and Karen Westland will co-present a talk titled "Principle in Practice: The Scottish Goldsmiths Trust's Ethical Making Pledge." Goring and Westland address ethical making in theory and in practice and demonstrate the transformative power of principles in education and craft to shape this and future generations of jewelers and goldsmiths.
Jewelry designer and curator Alice Cicolini explores another dimension of sustainability in discussing her transformative creative vision and the role that complex skills such as the Persian enameling technique called meenakari play within it. Cicolini observes that such techniques may no longer be practiced in the locale where they have existed for generations as societies evolve; on the other hand, they may flourish elsewhere with new practitioners conceivably being located across the globe.
Wrapping up the conference with "Who determines the Belperron of the future?', Lisa Koenigsberg, Jean Z. Poh, and Mark Emanuel, owner of David Webb, consider how taste and a canon of "greats" are determined. What have been the factors that have been central over time? And, what new issues and considerations might play a role in shifting the landscape and broadening the playing field in the 21st century?
Initiatives in Art and Culture are thankful for the generosity of sponsors, including CADAR, GIA, Hoover & Strong, Rio Grande, Riva, Sarine, Valcambi, and the World Gold Council. Their support is pivotal for the realization of the "Boldly Building the Future: Gold, Diamonds, and Jewelry in a Transformational Age" conference.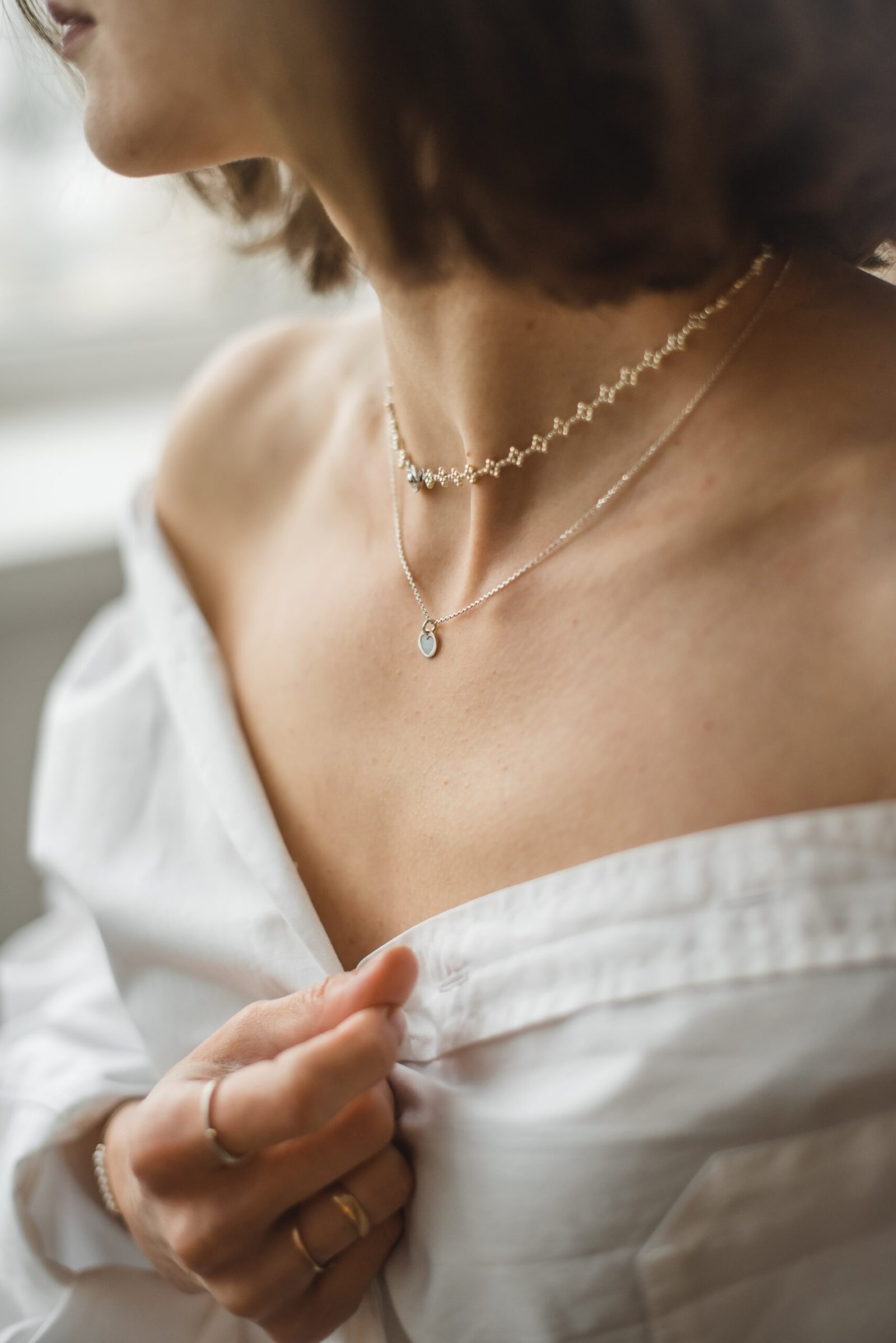 About Initiatives in Art and Culture
Initiatives in Art and Culture (IAC) educates diverse audiences in visual culture, including the fine and decorative arts. A commitment to authenticity, artisanry, and materials undergirds all considerations undertaken by IAC, as does mindfulness of sustainability and of our obligations to the planet.  Each IAC undertaking is marked by a commitment to bringing together representatives from every sector, with thought-leaders from other disciplines, industries, and institutions to undertake cross-disciplinary approaches outside conventional industry discourse. IAC's goal is to initiate dialogue and challenge all to integrate change without fear.
IAC's primary activities are conferences, webinars, publications, and exhibitions that take an interdisciplinary approach, considering issues related to fabrication, connoisseurship, cultural patrimony and preservation, and the future of culture. Particular areas of emphasis include American art, precious substances, the history of frames, the Arts and Crafts movement, the influence of Asian cultures on American fine and decorative art, and the history and future of fashion. IAC's projects have been supported by a wide array of individual, corporate, and foundation funders.