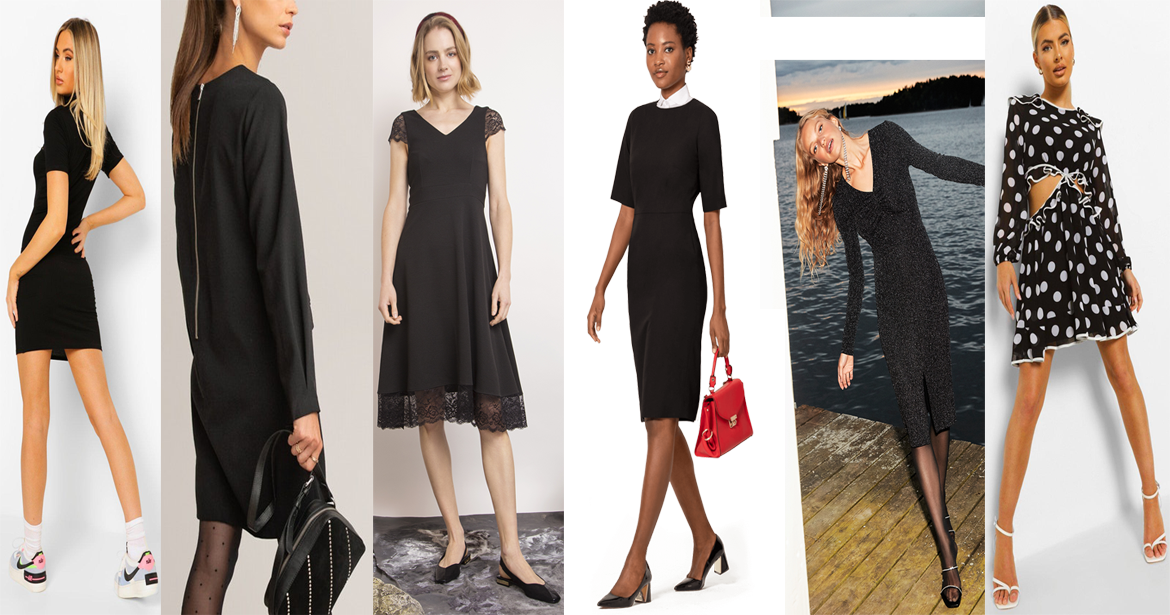 6 Ways To Style Your Little Black Dress Aka LBD
New month, new look!
Time to step-up-your styling game this season and experiment with the LBDs currently sitting pretty in your wardrobe. Or you may want to consider purchasing some newer options for a whole new look and brand-new vibe! Either way, we've got you covered.
"A little black dress is something to rely on. To fill you with confidence and ease." – Stella McCartney OBE.
Check out our guide below for some styling inspiration.
Loungin'
How to dress this look? Sneakers, no jewellery with an 'I woke up like this' hairstyle and make-up look to the finish. With this jersey roll neck, short sleeve LBD, the key is to keep it casual and effortless.
City Girl
How to dress this look? Statement jewellery with some killer heels! Tights are optional; however, you may want to consider ditching the tights if you want to turn heads as you dazzle your way through the city.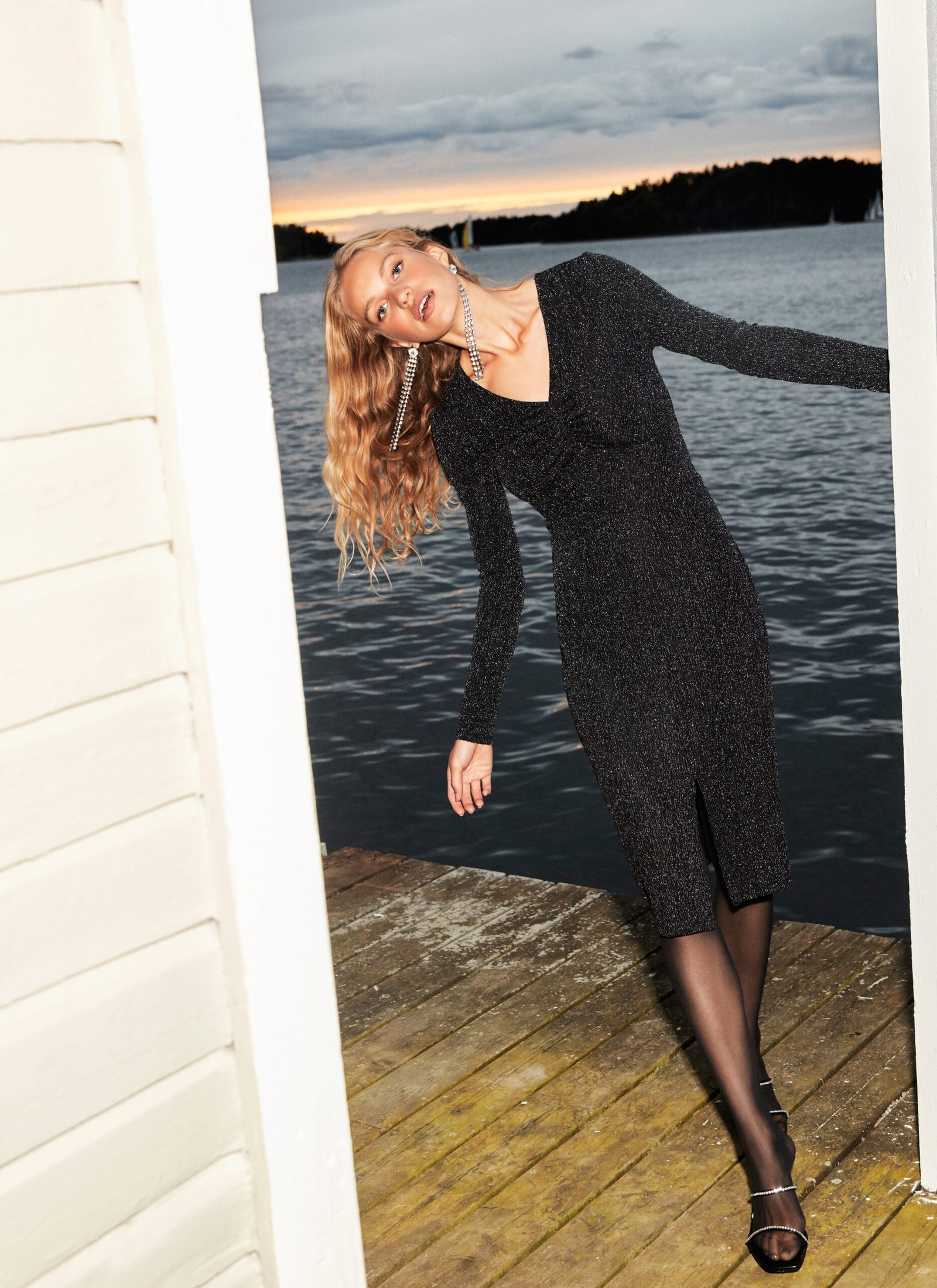 Date Night
How to dress this look? Sock ankle boots and a plain black clutch bag, with a pair of gold hoop earrings. This look can take you from day to night and is an ideal outfit choice for date night.
Let's Talk Business
How to dress this look? Mid-heel court shoes with a primary colour shoulder or cross over bag. For accessories, I would recommend gold studs and a bracelet. Have some fun whilst getting dressed for work and customise your LBD with some fun accessories.
Skater Girl
How to dress this look? Face and hair first, dress second. A polka dot skater dress is a modern take on the classic LBD. Skater dresses are trans-seasonal, flattering on all body shapes and great for almost any occasion. With this classic black and white polka dot dress, I would recommend rocking a pair of skyscraper heels in white, with gold hoop earrings – big or small.
Girl Next Door
How to dress this look? Natural make-up with a simple-ish hairstyle. Slingback heels and little to no jewellery. This is your go-to 'girl next door' look and ideal for evenings with the in-laws.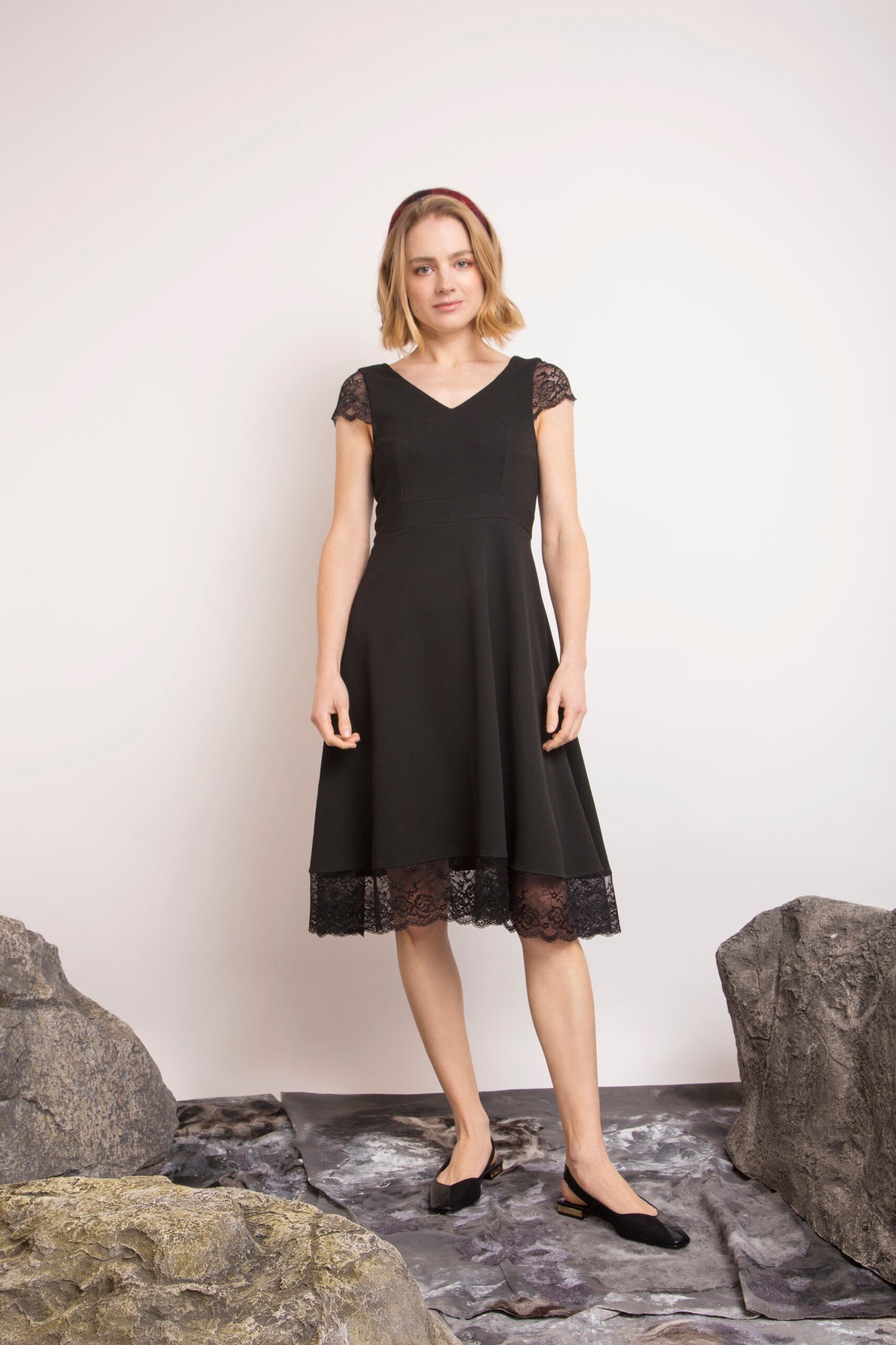 Words by Ivy Scarlett @writewithivy