Fashion Icon Francesca Aiello Heats Up The World With Frankies Bikinis
Francesca Aiello has quickly become a celebrity favorite in the swimsuit fashion scene.
The young designer utilizes iconic and nostalgic trends including the current millennial pink, old-school silhouettes, embroidered floral prints, clueless-inspired plaid, and novelty teddy bears.
This fashion designer is doing just that, adding something fresh to the bikini wear every season.
Francesca Aiello's, Frankies Bikini's have become a hit with some big names in pop culture such as Rihanna, Kylie Jenner, and Gigi Hadid.
We caught up with Francesca to learn more about her passions, the origins of her brand and her advice for others looking to create in the fashion space.
First things first…
Frankie can't live without; croissants and her dog, Koa.
Where is home?
Malibu, California. A place where I also get a lot of my inspiration for my collections.
How did Frankies Bikinis start?
I've always been super picky about my bikinis – the fabric, the cut, and how they fit my body. So, my mom encouraged me to have a few custom-made and we started the trial and error process of creating the perfect bikini back in 2012.
What's a typical day like for you?
Wake up early, catch a workout class to get my sweat on (my favorites are spin and Pilates), grab a protein-packed smoothie, and then I spend the rest of my day working! We have such exciting stuff coming in 2018 and I've been working so hard to perfect it.
How much has your style changed since you started designing?
Well, it's been 5 years since this all started. And like everyone and everything else, I'm evolving – as is my style. It's different, new, and more mature. My sporty side has especially come into play this season with some of my more athletically inspired styles – making them effortless and easily adaptable.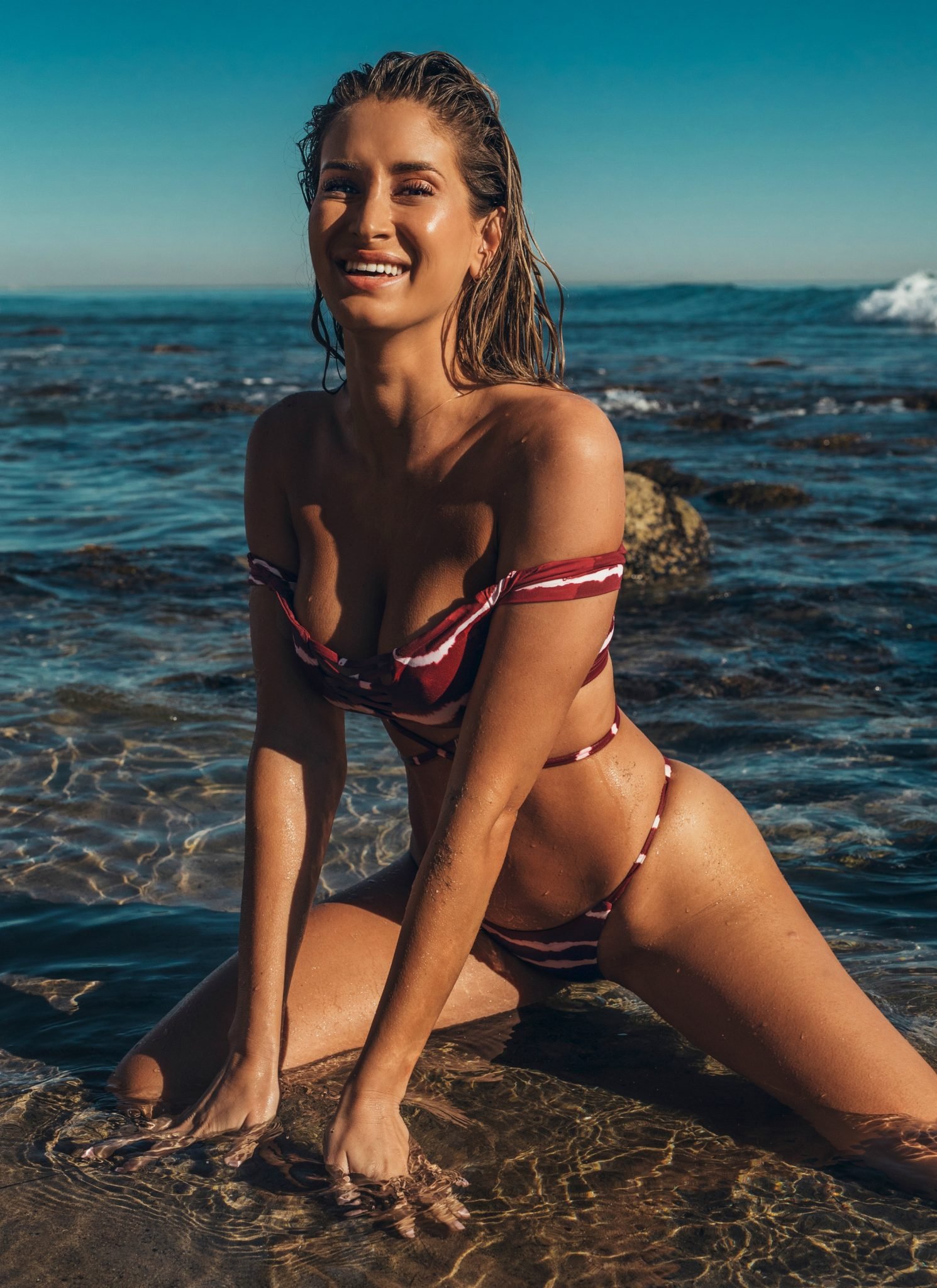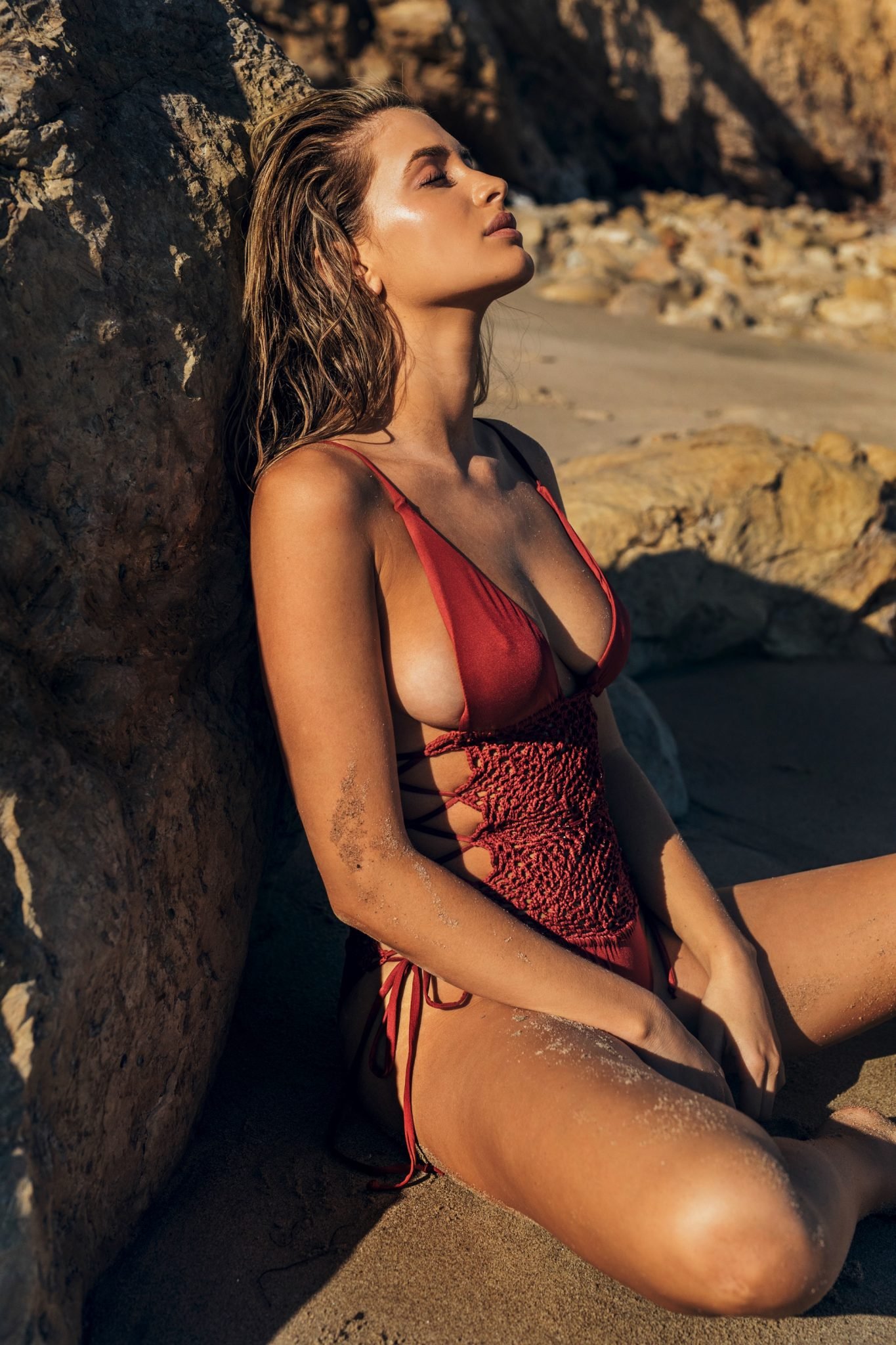 What trends are you most excited about for summer/fall?
This sporty-chic 90s vibe. High cuts, athletic shapes, athleisure ribbed materials. I'm totally obsessing over it.
The Fox Magazine is all about inspiration, what/who inspires you the most?
The carefree beach lifestyle that is so prevalent here in California. On top of that, I find inspiration from young girls around the world. I love their vibe – their confidence. I aspire to make swimsuits that make people feel radiant and beautiful in their own skin.
Do you have any tips or tricks for achieving an aesthetically awesome IG page? Any social media tips?
Be real. Be raw. Be original. Be on-trend. Never stop showing off the beautiful diversity of your loyal customers.
What's something people would be surprised to learn about you?
That I've been surfing with my dad since I was a super young girl. When I say I grew up swimming in the ocean and on the beach, I legitimately mean it!
What's your best advice for people looking to get into fashion?
Go after whatever it is you want to accomplish and genuinely believe that it can happen. Don't be afraid of what other people think – and don't let their opinions hold you back. You must work hard and never lose sight of your dream – regardless of the speed bumps you may hit.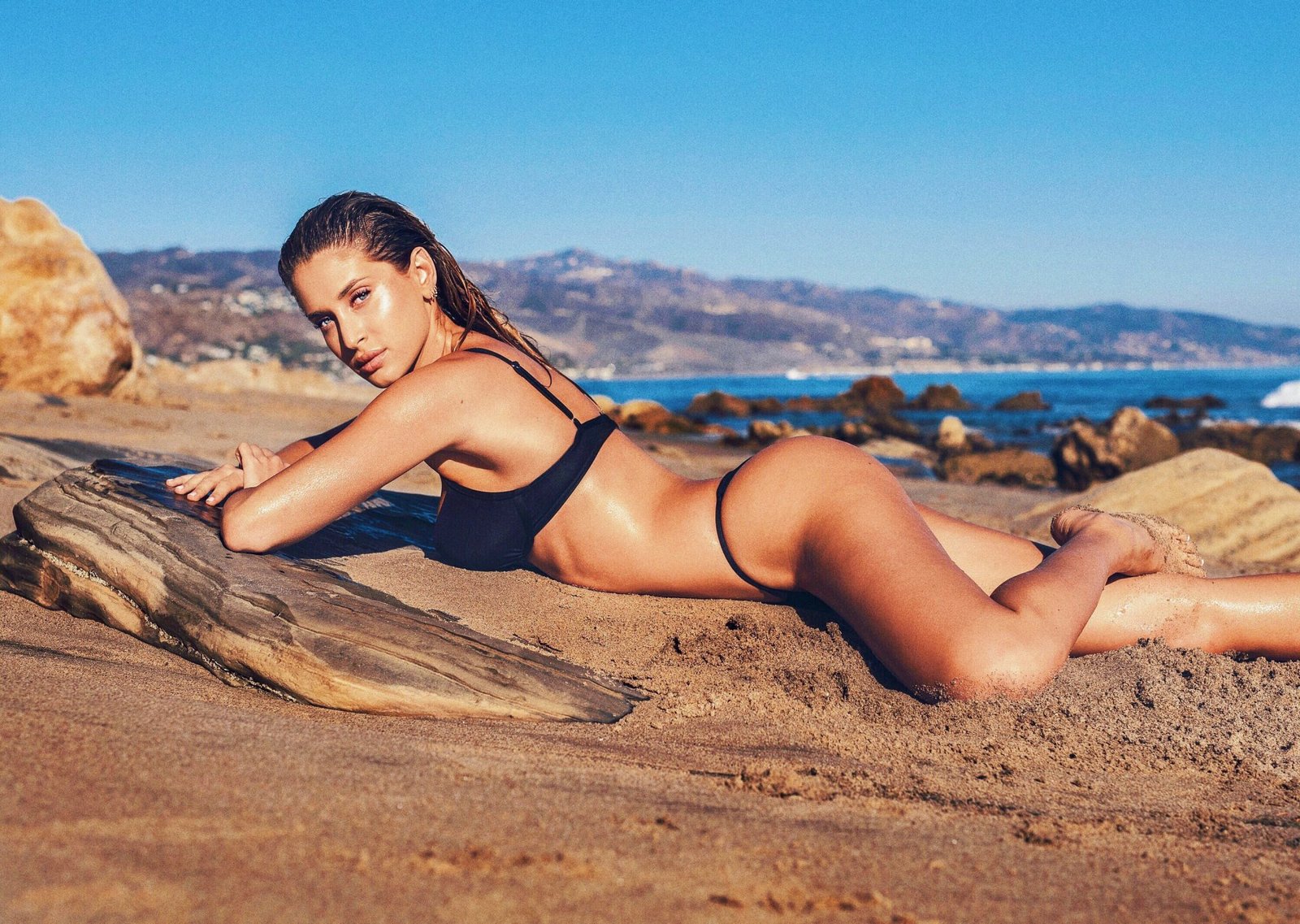 "Never give up on something you don't go a day without thinking about." Might be cliché but it resonates with me – it encourages me to never give up, and to keep my head up, always.

---

Follow Frankies Bikini's and get your own today!