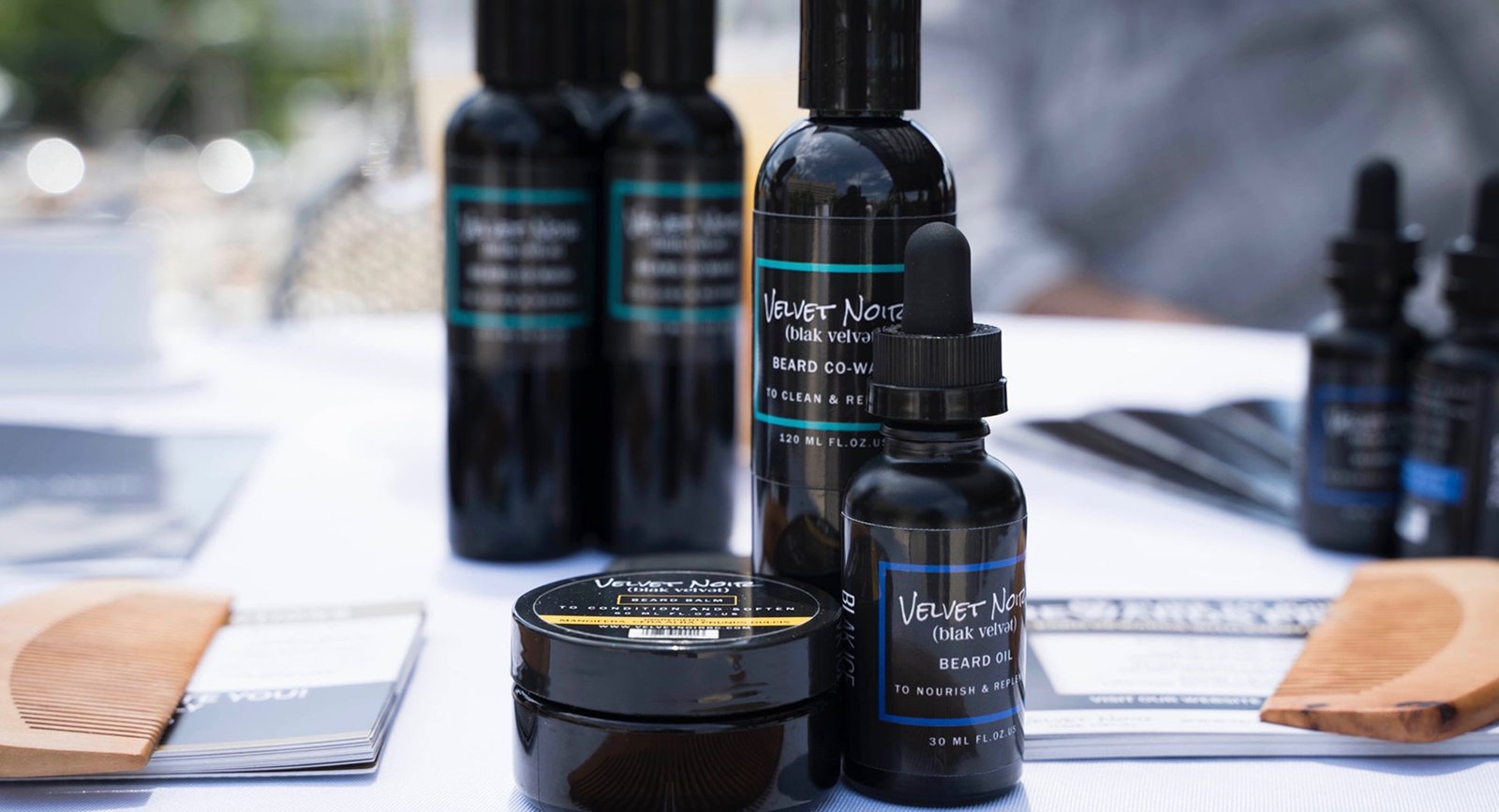 How To Care For A Beard In The Cold Weather
Growing a beard for fall and winter will make the weather that much better.
While a beard is a positive in all situations, especially when it's cold and blistery, winter is also the most trying season on your beard. Low humidity and harsh elements dry out your hair, causing it to become brittle.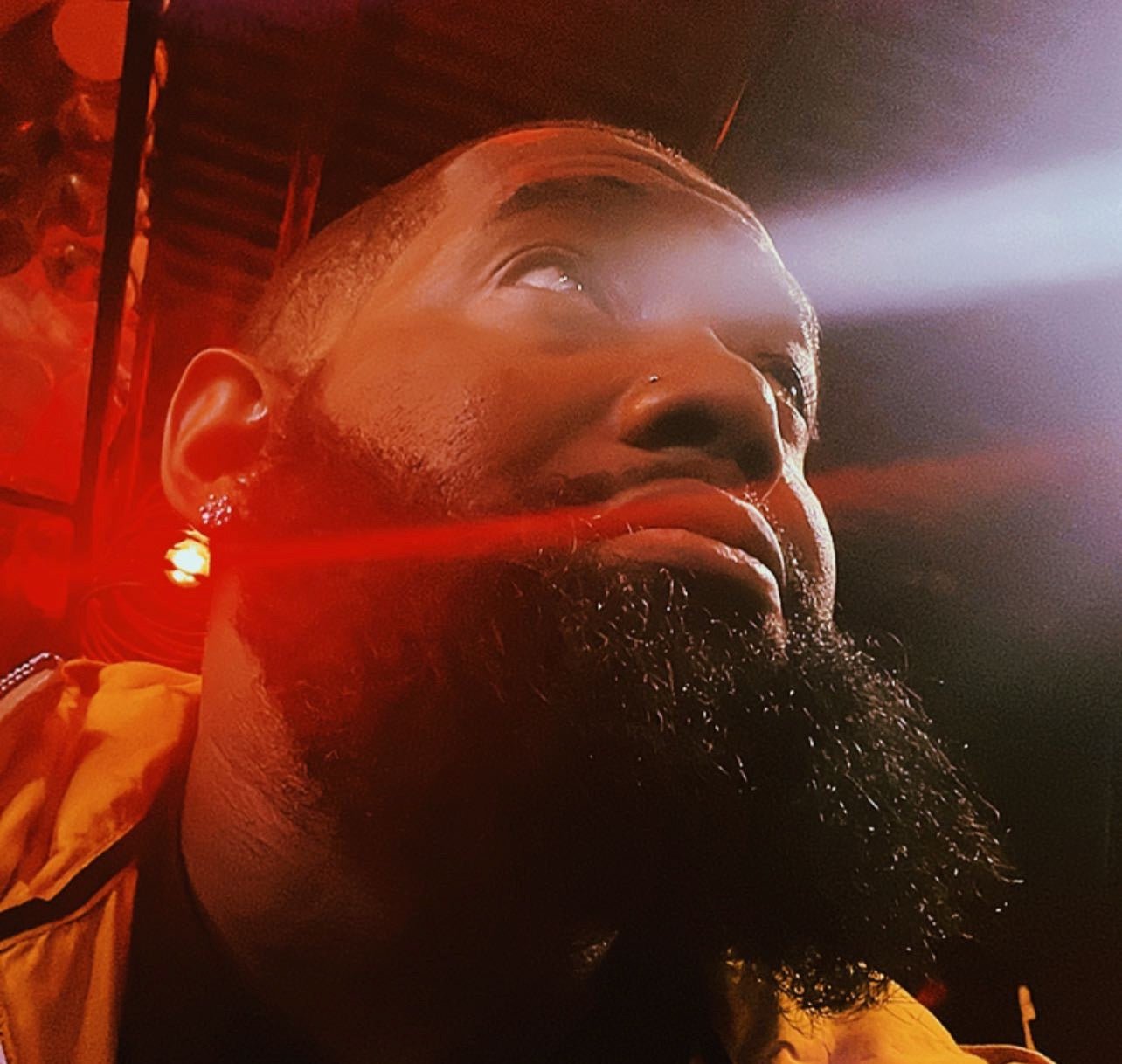 Winter is when you want to step up your beard care game. This calls for moisturizing and a couple changes to your daily routine that will optimize moisture retention.
1. Say No To Hot Water
We get it – it's freezing outside, and there's nothing like a hot shower to make you forget about it all. While a hot shower may feel good, hot water is Enemy No. 1 for your beard. Hot water strips hair and skin of natural oils (that would otherwise be moisturizing your hair and skin). This causes dry, brittle hair and itchy skin.
Instead, turn the water temperature down and take a cool shower whenever possible. Cool water seals cuticles to keep your beard moisturized and protected.
2. Shampoo Less
You still need to keep your beard clean during the winter (especially with all those food and booze-filled holiday parties), but tone it down in the shampoo department. Cut back how often you shampoo to two times a week. Continue rinsing your face and beard daily, though, to remove superficial buildup.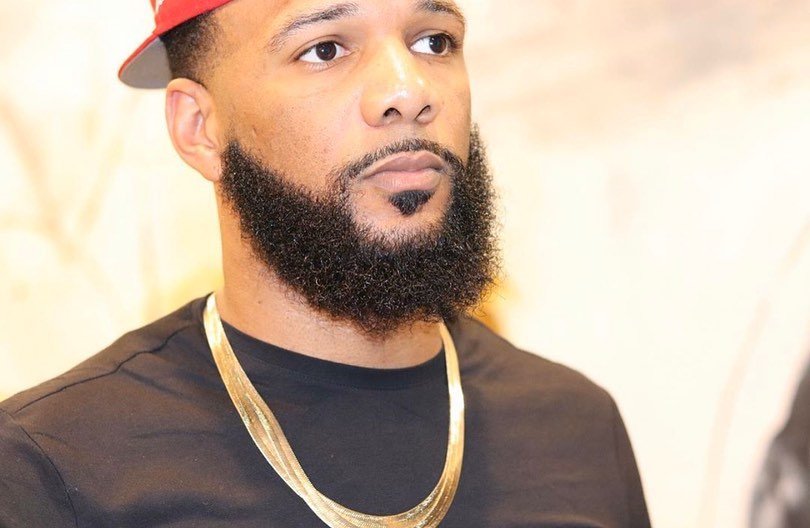 3. Moisturize More
Beard Oil
Right after your shower, take advantage of your still-moist skin by applying a few drops of beard oil. Depending on how dry your beard is, you can apply beard oil in the morning, reapply once during the day, and again at night. Test out the frequency to see what works for you.
Beard Balm
Beard balm should come after the beard oil step. It'll add an extra dose of moisture to your beard and skin, while sealing that moisture in with beeswax. In addition, beard balm can be used to lightly shape your beard and moustache, so you'll look put together no matter how blistery the winds.
4. Do Not Skip The Combing
Combing your beard has a multitude of benefits. It keeps your beard clean, tidy, and in good form. It distributes beard oil evenly through your beard (goodbye, winter dryness). And did we mention it also stimulates circulation, promoting healthy beard growth?
Unsure on where to start? Check out our Velvet Set! Everything you need to maintain a healthy beard!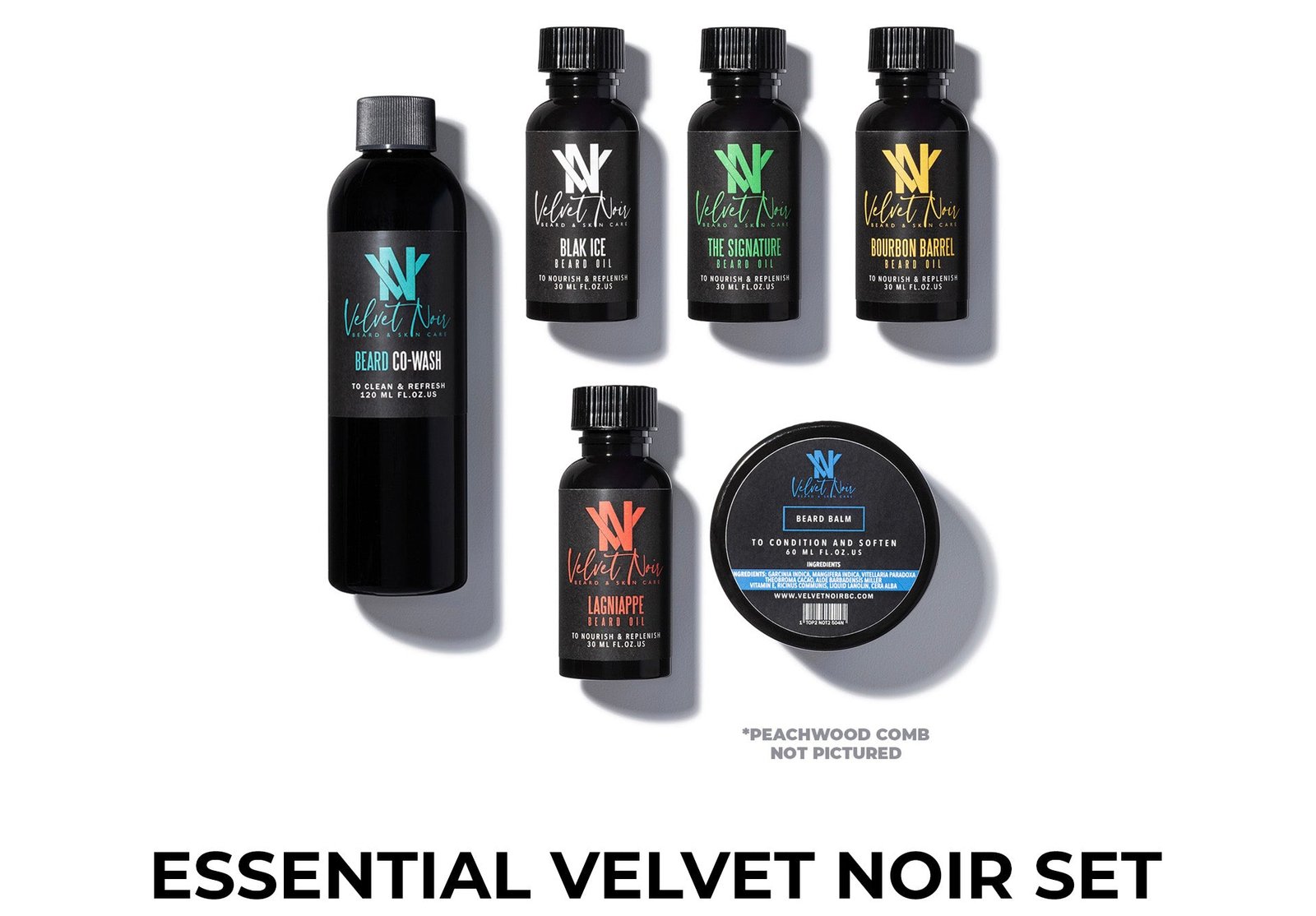 Velvet Set
The Velvet Noir Velvet Set comes ready to go with your choice of beard oil, beard co-wash, and our specially crafted beard balm (which acts as a leave-in conditioner!). The balm is the extra Oomph you may need for taming longer, pesky hairs that just can't seem to stay in place. The Velvet Noir Velvet Set is a great gift for the man with a little bit longer beard to tame.
Available in the beard oil scents Blak Ice, The Signature, Bourbon Barrel, or Lagniappe.
**Peach-wood Beard Comb Sold Separately
Promotes Beard Growth, Moisturizes Beard, Helps Coarse & Curly Textures, Provides Shine.
100% All Natural – All of our products moisturize the skin underneath your beard, strengthen the hair follicle, stop hair shedding, and give you stronger, softer beard hair.
Product Benefits:
Stimulates growth in thin and/or patchy beard areas.
Makes coarse hair softer and much more manageable.
How to use: Apply Beard Oil twice daily. For best results, we recommend applying after using Velvet Noir Beard Co-Wash to clean your beard. Add a dime-sized amount (depending on the size of your beard) drops then rub into your beard. Use our wooden Beard comb to evenly distribute the oil throughout your beard. Use our Conditioning Balm 1-2 times daily. Apply a dime-sized amount to your hand and rub together until melted. Apply evenly to Beard to ensure you get maximum moisture retention!