The Ultimate Lip Balm: Moroccan Magic
In Morocco, argan oil (also known as Moroccan oil) is traditionally used the on face, body, and lips.
Did you know that lips are one of the most sensitive organs in the human body? They have more than a million nerve endings but they do not have any kind of defensive membrane for protection.
Moroccan Magic's principal and most treasured ingredient, argan oil, is regarded around the world for its intense anti-aging and conditioning properties, and when incorporated into a lip balm, the result is an effective treatment that's quick absorbing and highly moisturizing.
Overwhelmed by the deep hydrating result and silky texture, Kristina Tsipouras and her team created a magical lip balm, Moroccan Magic. Over six months of testing and many focus groups went into production with what people are calling "the smoothest lip balm they have ever used".
No sweat glands and no oil equates to vulnerability. This implies that lips are highly exposed to cold, wind and sun. The only way to protect the lips from these natural elements is to use some kind of lip balm. As you age, fine lines around your lips can quickly appear. That's because this area is particularly delicate and is in nearly constant motion. It's worth repeating: the best way to fight the signs of aging is to moisturize your skin and LIPS!
After officially launching the lip balm on MoroccanMagicBeauty.com and at regional Whole Foods Market locations, Moroccan Magic's best-selling Argan oil lip balms, Peppermint Eucalyptus, and Coconut Almond are available at Walgreens & CVS stores across the United States. Moroccan Magic retails for $3.99 and is sold alongside other leading lip balms.
"In my opinion, if you're eating organic, then you should be wearing organic products. Moroccan Magic is a hydrating, all natural lip solution for the health and beauty conscious consumer," said Tsipouras.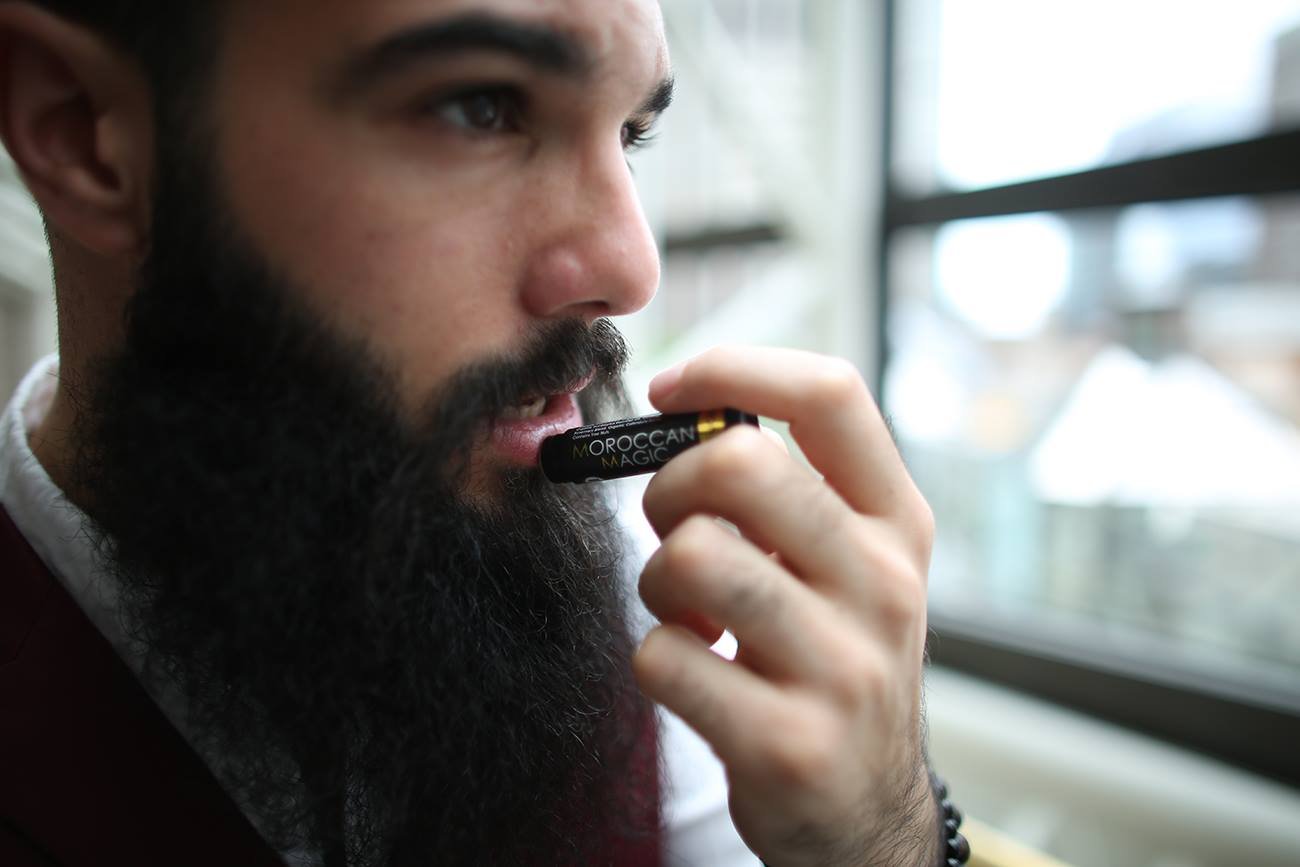 Moroccan Magic has benefitted an array of users, most notably, Steve Wozniak, Co-Founder of Apple, and celebrity makeup artist Claire Doyle, who both highly recommend the product. Manufactured in Iowa, Moroccan Magic is made with all natural ingredients and is chemical-free, cruelty-free, gluten-free and USDA certified.