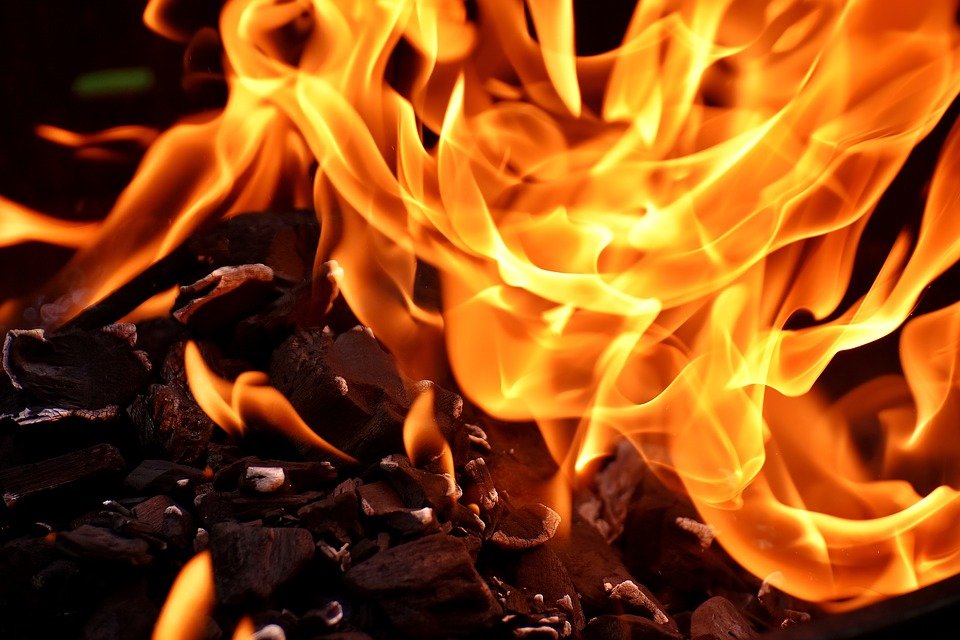 Grilling Tips and Recipes Galore!
Heat up your Weber and get ready for backyard barbecue season. Whether you're hosting an Independence Day bash or just enjoying the sunset from your deck, grilling and summer go together like hot dogs and mustard.
Kosher.com, the premier online community for kosher cooking and living, welcomes National Grilling Month (a.k.a. July) with a slew of ideas, tips, and recipes for BBQ season.
"We love the relaxed vibe of summer that just makes everything seem easier," said cookbook author Chanie Nayman, editor in chief of Kosher.com. "Nobody wants to fuss much – especially in the kitchen. Anyone can and should make the most of barbecue season, no matter what their level of culinary expertise may be."
It's all about the burger. Case in point: in Six 3-Ingredient Burger Recipes, Nayman shows how easy it is to transform plain ground beef into something special with the addition of basic items you probably already have on hand, like onions, ketchup, and dried herbs – and no need to measure!
Speaking of burgers…If you want to take sliders to the next level and don't mind doing a bit of prep work, this "beefed up" version of commercially available Barbecue Sliders is the starting point for Sam Adler's over-the-top Garlic Bread Pull-Apart Mushroom Beef Sliders.
More of a dog person?  Check out Jenna Grunfeld's twist on the frank in Make Your July 4th BBQ Low-Key Amazing as well as her brilliant "hot dog bar" idea, guaranteeing that everyone gets exactly what they want.
It's not a BBQ without BBQ sauce. Danielle Renov's https://www.kosher.com/recipe/steak-sandwich-4111 may be your go-to source for a sauce that works not only with steak but also chicken, turkey, ribs, brisket, and even veggie burgers.
Grilled salad? Why not? Many veggies love an open flame – corn on the cob, portabella mushrooms, onions, bell peppers, asparagus, tomatoes, zucchini…the list goes on. Although this Grilled Vegetable Salad from Mishpacha Magazine's Brynie Greisman calls for oven roasting, there's no reason the grill can't take some of the heat off.
Yes, even dessert can be tossed on the barbie. Nothing could be easier than Grilled Fruit with Whipped Cream and Streusel Topping, a delectable, parve creation by food writer and recipe developer Estee Kafra.
And to drink…okay, even the pros at Kosher.com can't come up with any barbecued beverages. But Honeydew Granita with a Hint of Lemon is such an irresistible match for all things grilled, it would be a shame not to share it.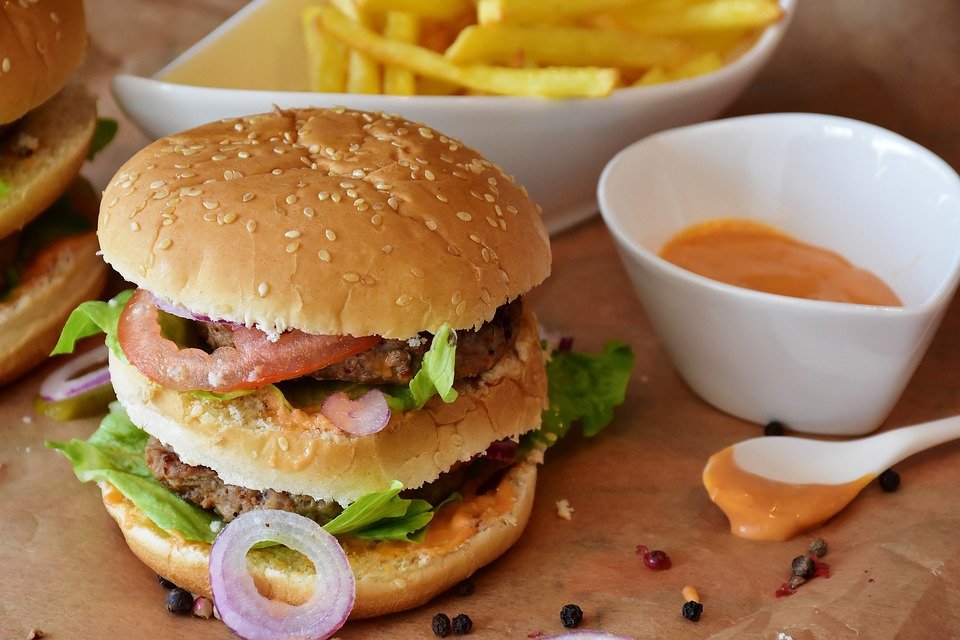 Six 3-Ingredient Burgers (courtesy of Chanie Nayman)
Enhance ground beef with these flavorsome trios.
Splash of Soy sauce + sprinkle of fresh or dried basil + crushed garlic clove
A squeeze of ketchup + hefty sprinkle of seasoned salt + splash of soy sauce
Loads of sautéed onions + fresh parsley + kosher salt
Diced raw onion + teriyaki sauce + dried mushroom powder (or if you're not a purist, mushroom soup mix)
Crispy beef fry + sautéed onions + hefty pinch of Trader Joe's coffee rub
A generous squeeze of sriracha + sprinkle of the dried ginger+ dollop of Bone Suckin Sauce
Garlic Bread Pull-Apart Mushroom Beef Sliders (courtesy of Sam Adler)
You can use store-bought slider buns, or see the recipe for homemade buns.
For sliders
2-3 Tbsp. olive oil
2 (13-ounce) packages Meal Mart Barbeque Sliders, defrosted
1 medium yellow onion diced small
1 (10-ounce) package button mushrooms, cleaned and sliced thin
1/3 cup  Baron Herzog Chenin Blanc or other white wine
3/4 cup chicken stock
1/2 cup non-dairy sour cream
salt to taste
In a large skillet, heat two Tbsp. of olive oil over high heat.
Add in the sliders, about 5 at a time, and sear 2 minutes per side. Remove from pan and set aside. Repeat with the remaining sliders.
Turn the heat down to medium and add in the chopped onion and ½ tsp. salt. You may need to add in another Tbsp. of olive oil.
Sauté for 5 minutes until the onions are soft and translucent.
Add in the sliced mushrooms and sauté another 3-4 minutes until softened.
Add the wine and chicken stock and stir, making sure to break up the bits that may be stuck to the pan.
Bring the mixture to a boil, then reduce it to a simmer for about 10-12 minutes or until most of the liquid has evaporated and you have a thick sauce.
Add in the parve sour cream, stir to combine, and turn off the heat.
For garlic "butter"
3 Tbsp. margarine or Earth Balance melted
1 tsp. garlic powder
2 tsp. minced parsley or 2 cubes Dorot Frozen Parsley
In a small pot, melt the margarine or Earth Balance. Add the garlic powder and chopped fresh parsley and stir. Keep on low heat.
Assemble
Place slider on bun and top with mushroom sauce.
Cover the pan with foil and bake at 350 degrees F. for 15 minutes.
Remove from oven and brush tops with "butter." Serve immediately.
Jenna Grunfeld's Hot Dog Worth Savoring
Simply buy some packaged beef "bacon" and wrap one piece around each hot dog before throwing it on the grill (or delicately placing, depending on your grilling style). For a fun serving idea, create a build-your-own hot dog bar with toppings such a sautéed onions, mushrooms, and diced jalapeño peppers. Everyone will be happy, and it's less work for you!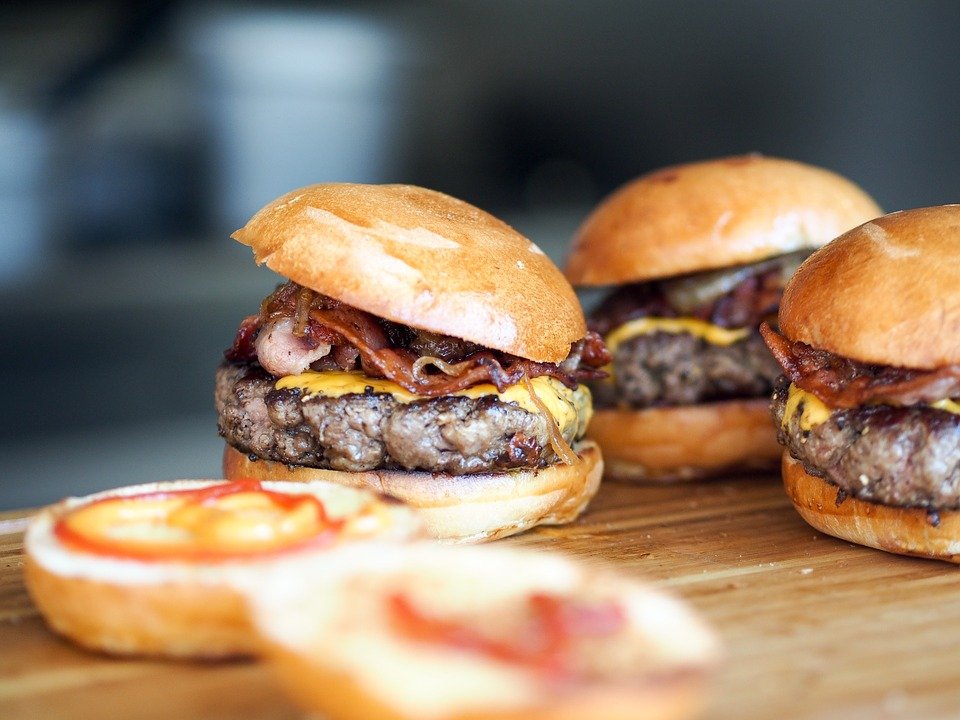 Best BBQ Sauce (courtesy of Danielle Renov)
BBQ Sauce
2 tablespoons oil
5 cloves garlic minced
1/2 teaspoon salt
1 teaspoon black pepper
2 tablespoons Gefen Tomato Paste
1/2 teaspoon allspice
2 teaspoons smoked paprika
2 teaspoons mustard powder
1 teaspoon garlic powder
1 teaspoon crushed red pepper flakes
1/2 cup molasses
1/2 cup Bartenura Balsamic Vinegar
2 tablespoons Gefen Worcestershire Sauce (fish-free)
1 cup cider vinegar
2 and 1/4 cups brown sugar packed
1 (15-ounce) can Gefen Tomato Sauce
2 and 1/4 cups water
Add oil and garlic to a large pot and sauté over low heat. Add tomato paste, allspice, smoked paprika, mustard powder, garlic powder, and red pepper flakes, and stir to combine. Add the molasses, vinegars, Worcestershire sauce, brown sugar, tomato sauce, and water to the pot. Bring mixture to a boil, reduce heat, and allow mixture to simmer until it has reduced by half (about an hour).
Grilled Vegetable Salad (adapted from a recipe by Brynie Greisman)
For the salad
1 generous handful of Romaine lettuce leaves, torn into pieces
2 medium zucchinis cut into half circles
A handful of portobello mushrooms or 1 small box button mushrooms, cut up
1½ Tbsp. soy sauce
1 generous tsp. sugar
1 generous shake of garlic powder
cooking spray
1 carrot peeled into strips
½ avocado, cubed (optional)
sushi rice, to taste (see note)
Prepare sushi rice according to package directions and reserve.
Place sliced zucchini and mushrooms in a medium-sized container.
Add soy sauce, sugar, and garlic powder and toss in a container until coated.
Spray vegetables with oil spray and grill for 10-15 minutes until they begin to wilt. Remove from grill and cool.
Mix all dressing ingredients together until well combined.
For the dressing
3 Tbsp. mayonnaise
1 clove garlic, minced, or one frozen garlic cube
1 tsp. soy sauce
½ – 1 Tsp. sugar
salt to taste
Assemble
Place veggies in a large bowl
Add sushi rice to taste.
Pour dressing just before serving and toss or serve with dressing on the side.
Grilling safety tips
Clean your grill and trays regularly to avoid flare-ups from grease or fat.
Never use propane or charcoal grills indoors.
Keep your grill away from the house, deck, and shrubs.
Keep decorations away from the grill.
Prevent food poisoning from cross-contamination. Use separate plates and utensils for cooked and uncooked meat, and boil marinades before serving.
Keep charcoal starter fluid away from children and heat sources.
If using a gas or propane grill, check for leaks. Turn grill off immediately if you smell gas. If the smell continues, contact the fire department immediately and move away from the grill.
Kosher.com is the premier site for kosher cooking and conversation and the place to go for all things kosher food. With thousands of recipes, unique and original cooking shows, articles and how-to guides, kosher.com has something for everyone. Its massive, fully-searchable library lets users filter by holiday, type of cuisine, ingredient, level of difficulty, and even by the chef.
You can also search for dietary choices such as vegan, vegetarian, gluten-free, or dairy-free. There's a menu generator to create a customized meal for any occasion, and a forum where users can ask the experts, share recipes, and exchange tips.