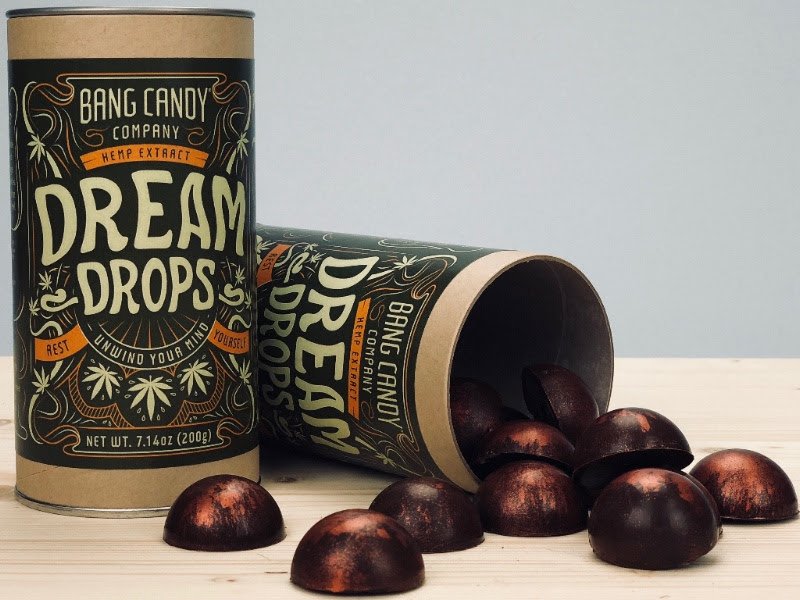 Bang Candy Releases CBD Dark Chocolate Confection
Nashville's premiere confection peddler, Bang Candy Company, has added Dream Drops to their extraordinary and whimsical line of sweets.
The Bang Candy Company is a Nashville-based confectionary "lab" where candy lovers bear no shame.
Whether it's for their gourmet marshmallows half-dipped in Belgian chocolate, enliven drinks, or desserts with their delicious syrups, Bang Candy only uses the highest-quality ingredients, their twisted imagination, and lots of whimsey to bring you the most delicious handmade creations.
Dream Drops are made with Dark Belgian Chocolate, locally and organically grown Hemp Extract, Orange Extract, Popping Candy, Sea Salt and Sparkles (of course).
Eyes open, these heavenly drops of deliciousness are a vision of beauty; eyes closed, they will transport you to another level of bliss.
"Dream Drops are my favorite new addiction, I pop a Drop every night before bed," says Sarah Souther, Bang Candy founder and CEO.
However, Bang Candy suggests to only consume one chocolate at a time—out of the 20 servings contained in a box—as one chocolate contains 10mg of Cannabidiol.
**Ingredients in this product have not been evaluated by the FDA. This product is not intended to diagnose, treat, cure, or prevent any disease.**