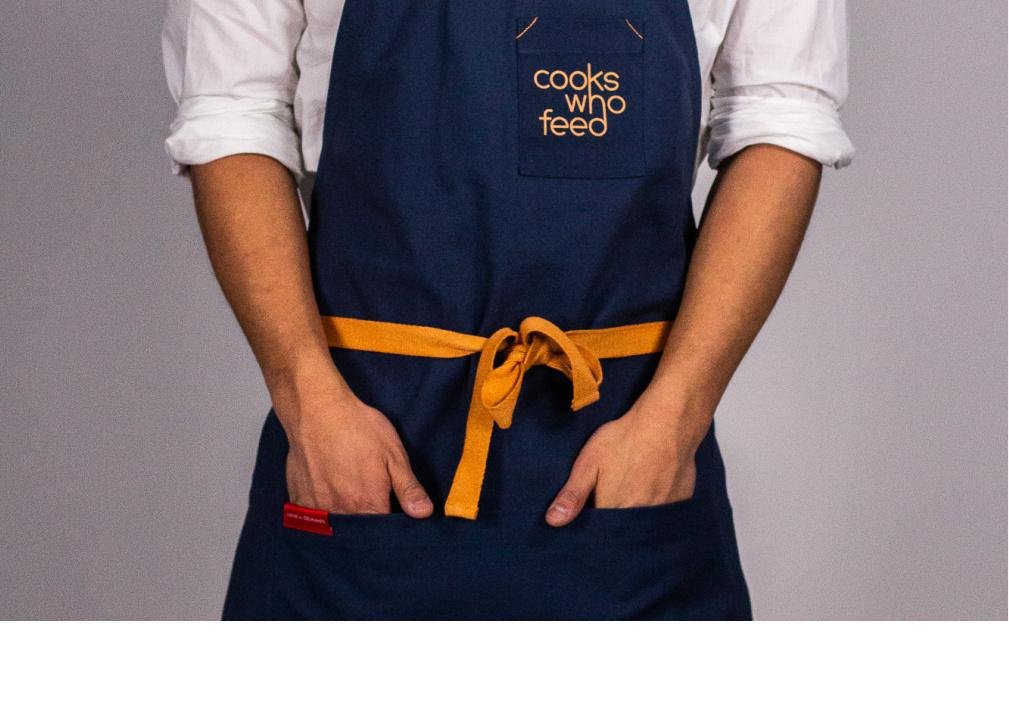 How Cooks Are Helping To End World Hunger
Everyone has food waste, even if we try to be mindful about our purchases and how much we are preparing.
While we may all account for a little here and there, it adds up to a lot of wasted food.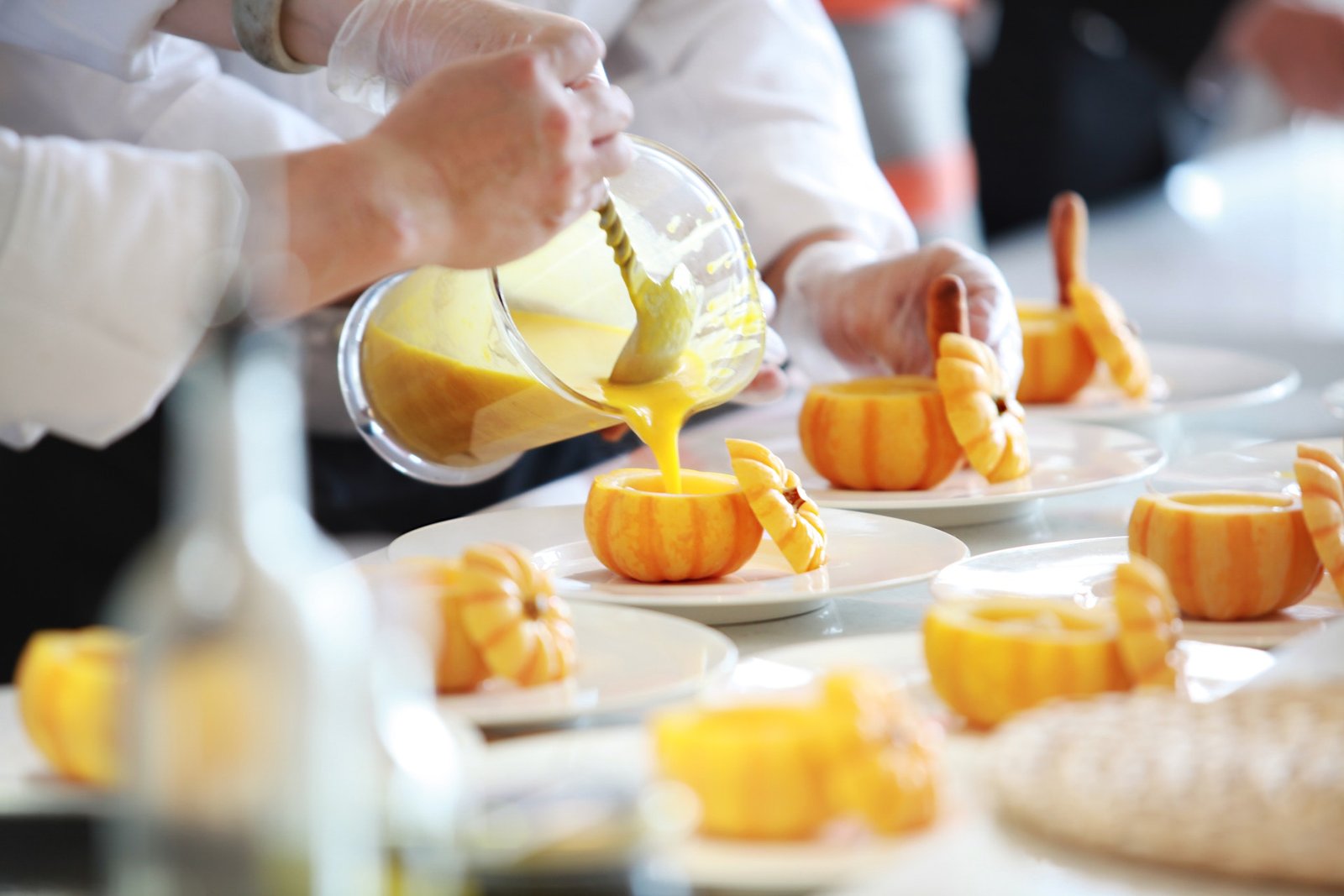 According to the U.S. Department of Agriculture, it's estimated that 30-40 percent of our nation's food supply is wasted. Meanwhile, the World Health Organization estimates that over 800 million people per year around the world do not have enough to eat. One organization, Cooks Who Feed, is taking on the mission of helping to feed the people who need it most.
"When I realized the facts surrounding food waste and world hunger, I felt I had to do something about it," explains Seema Sanghavi, founder of the organization Cooks Who Feed. "We help make it easier to get involved in helping to end world hunger.

One of our aprons will top the list of many gift buyers this season."
The Cooks Who Feed organization has teamed up with well-known chefs to create a line of aprons that people can purchase. Every apron purchased provides 100 meals to those in need. The organization has addressed numerous areas of concern by working with charitable organizations around the globe that collect surplus food to provide immediate hunger relief.
The mission is helping to end world hunger, but the company is also addressing the environmental impact of food waste. The organization works with three charities that obtain food surplus and provide it to those in need. The charities they work with are Rescuing Leftover Cuisine, Second Harvest, and Zomato Feeding India. Over a third of Cooks Who Feed profits go to supporting their charity partners.
Beyond the food benefits that the apron sales provide, they also help to support underprivileged women in India. The aprons are all made in a fair-trade facility, giving the women a way to earn a living and rise above poverty so they can feed their families and help others. All of the aprons are environmentally friendly, handcrafted with natural and recycled fabrics. A lot of details have gone into each apron creating a stylish, functional, and eco-friendly product that brings sustainable fashion to the kitchen.
Each of the organization's celebrity chef ambassadors has created their own apron so their fans can purchase an apron designed by the chef. People can choose the one that suits them or the person they are gifting it to.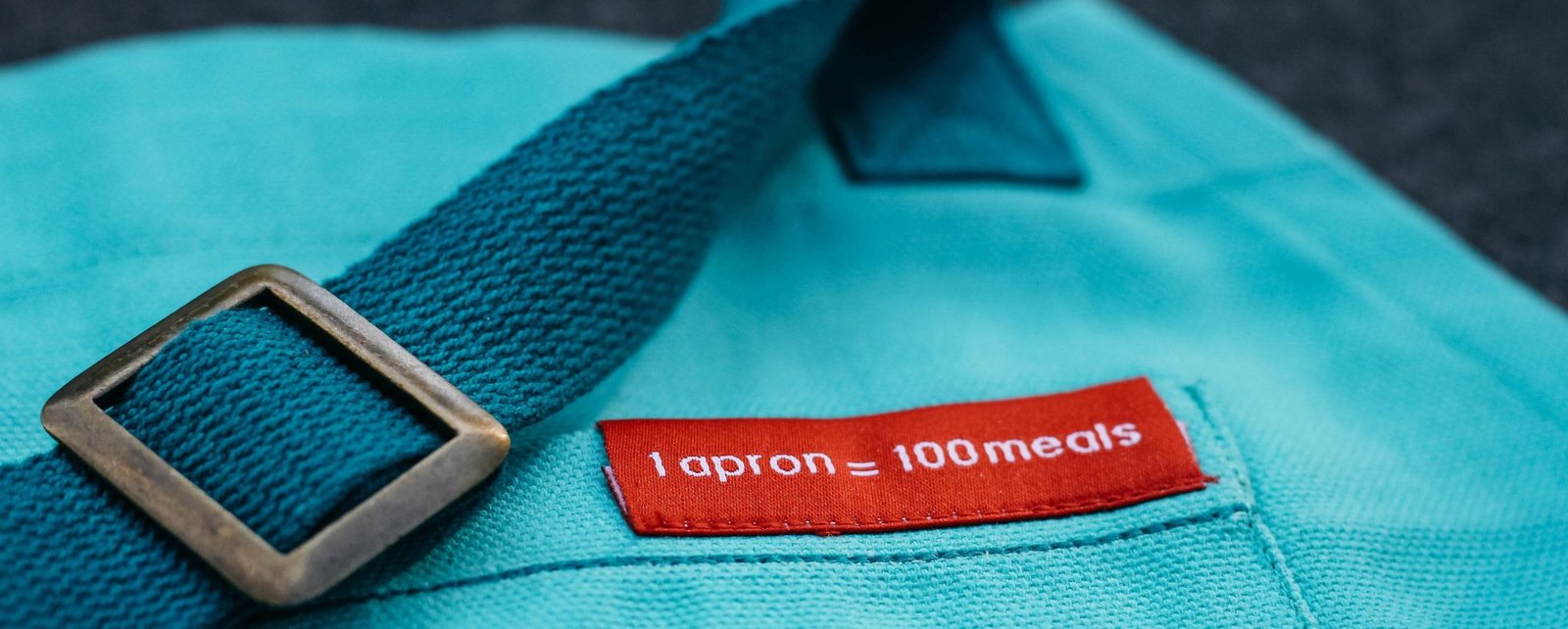 Some of the celebrity chefs that have teamed up with Cooks Who Feed include:
Art Smith – Chef Art is an award-winning chef and co-owner of several restaurants, including Blue Door Kitchen & Garden, Art and Soul, and Southern Art and Bourbon Bar. He also spent 10 years being the personal chef of Oprah Winfrey. He's known for his Southern fried chicken. Every purchase of his specially designed apron also supports Common Threads, which provides disadvantaged children free cooking and nutrition lessons.
Christine Cushing – An award-winning chef, Chef Christine is a judge on the hit Food Network program called Wall of Chefs, and won the 2020 Taste Award for "Best Chef" in a TV series for her food, travel documentary series called "Confucius Was a Foodie." She also has an artisan line of tomato sauces.
Romain Avril – Best known for his appearance as a judge on Top Chef Canada All-Stars, Chef Romain has worked at a one and two Michelin star restaurant. He's a star chef at such restaurants as Colborne Lane, Origin North Bar, and La Société Bistro.
Devan Rajkumar – After several years of high-end catering with the Food Dudes, Chef Romain moved into an executive chef role at Luxe Appliance Studio.
Gaggan Anand – Known for his progressive Indian cuisine, Chef Gaggan has repeatedly placed on the Restaurants of the World's 50 Best Restaurants list. He earned two Michelin stars in the first edition of the Thailand Michelin guide in 2018. He opened the restaurant Gaggan Anand in Bangkok in 2019 and has been profiled in Netflix's Chef's Table.
"The greatest lesson in life is taught by our family, simply share our food," added Chef Art Smith. "By being a part of this great program I'm living that lesson because every apron purchase shares food with the world. It's a great feeling to be a part of doing that."
Cooks Who Feed was founded by Seema Sanghavi. She loves cooking and got the idea for the organization after visiting a nongovernmental organization in India, where women were earning a living by performing safe work. Two years later, she came across information about the food waste problem, and an idea was formed. The mission of the organization is to create a movement, providing 1 million meals per year, which would be made possible by 10,000 apron sales annually.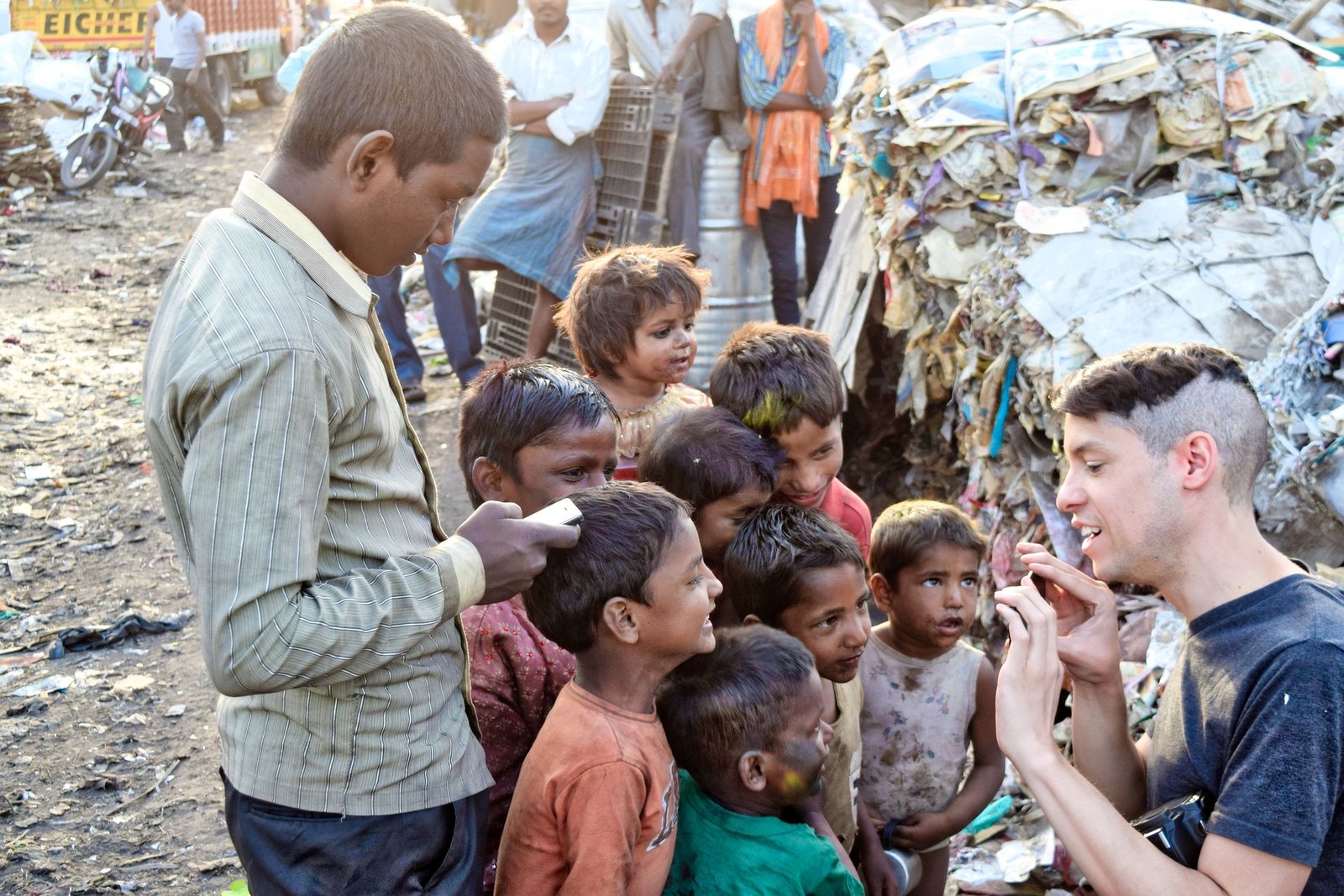 The Cooks Who Feed aprons come in a variety of colors and styles and start at $55, with free shipping within the U.S. In addition to the celebrity chef aprons, there are others to choose from. The aprons make great gifts for those who enjoy cooking.
Cooks Who Feed sells a line of fashionable aprons that have been sustainably made and help to feed the world. Working with charities that obtain surplus food, and providing it to the people who need it, the company helps people and the planet. The aprons are handcrafted, eco-friendly, and available online, for retail, and for wholesale.