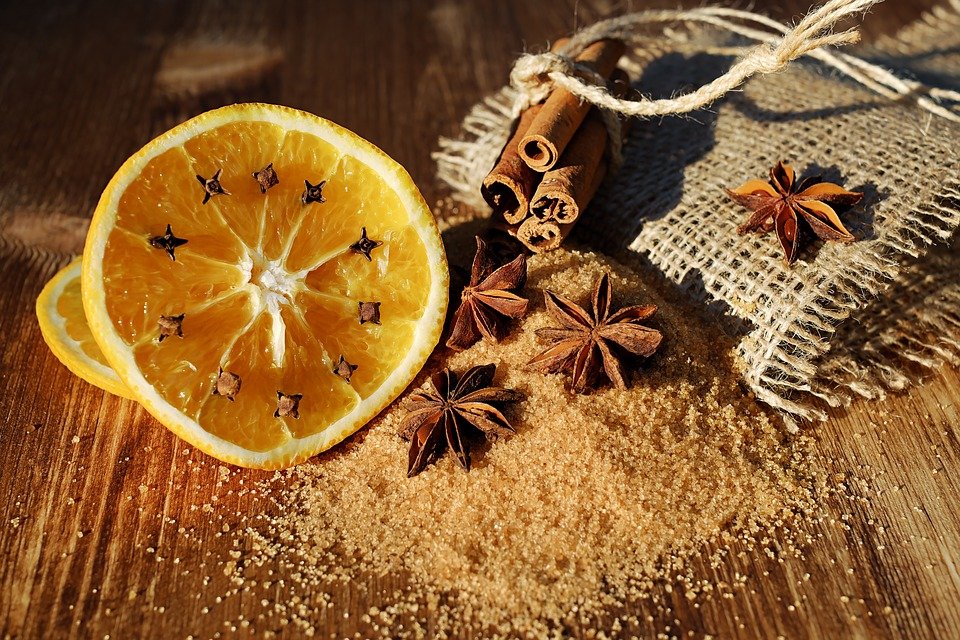 The Two Spices You Need This Summer To Satisfy Everyone's Cravings
To grill or not to grill? Basic standbys or something new? Fussy eaters or culinary adventurers? Whatever your summer mealtime dilemma may be, Pereg has the answer. It's as easy as one, two!
The possibilities are endless with two newcomers from Pereg, Burger Seasoning and Thai Sweet Chili, on your spice shelf.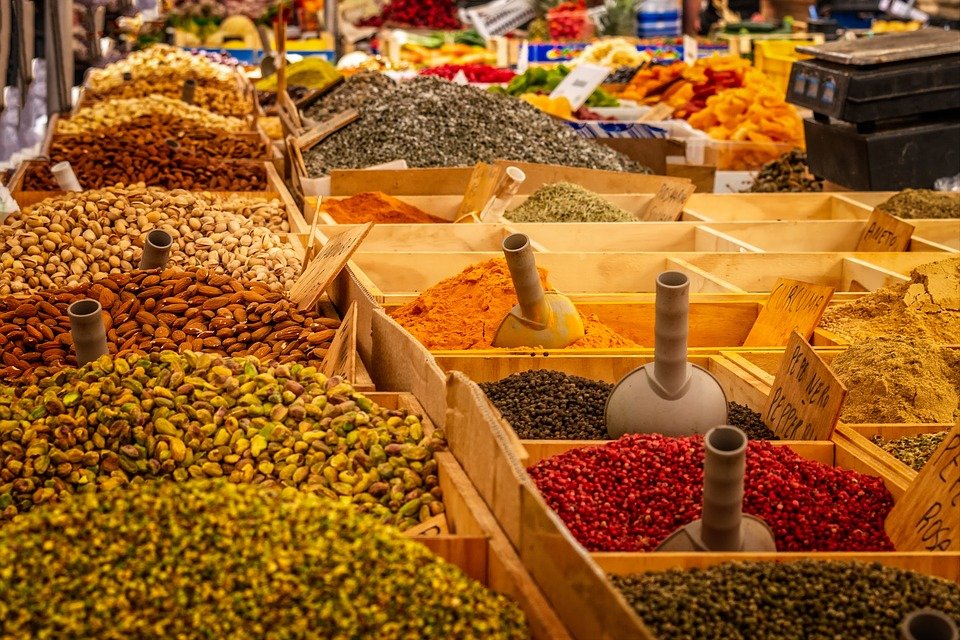 Like all Pereg products, these blends are 100% pure, fresh, and natural with absolutely no additives or fillers. They are free of GMOs, dairy, and gluten — also certified kosher & vegan.
The Burger Seasoning mixes salt with two kinds of pepper, onion, garlic, and mustard to add a savory dimension to meats and even vegetarian dishes. Take it beyond beef – try mixing it with ground lamb, salmon, and turkey, or with baby quinoa or mushrooms for veggie burgers. It also makes a robust rub for poultry or steaks.
Thai Sweet Chili lends an exciting sweet-and-sour note to any menu. The blend of chili, cumin, ginger, onion powder, and other East-meets-West flavors works just about anywhere. Mix it into a tangy dipping sauce, as a dry rub for poultry or short ribs, and to dress up pasta or roasted vegetables.
Whether you're firing up the grill or sizzling on the stove, let these recipe suggestions from Pereg inspire a delicious, palate-pleasing summer for everyone.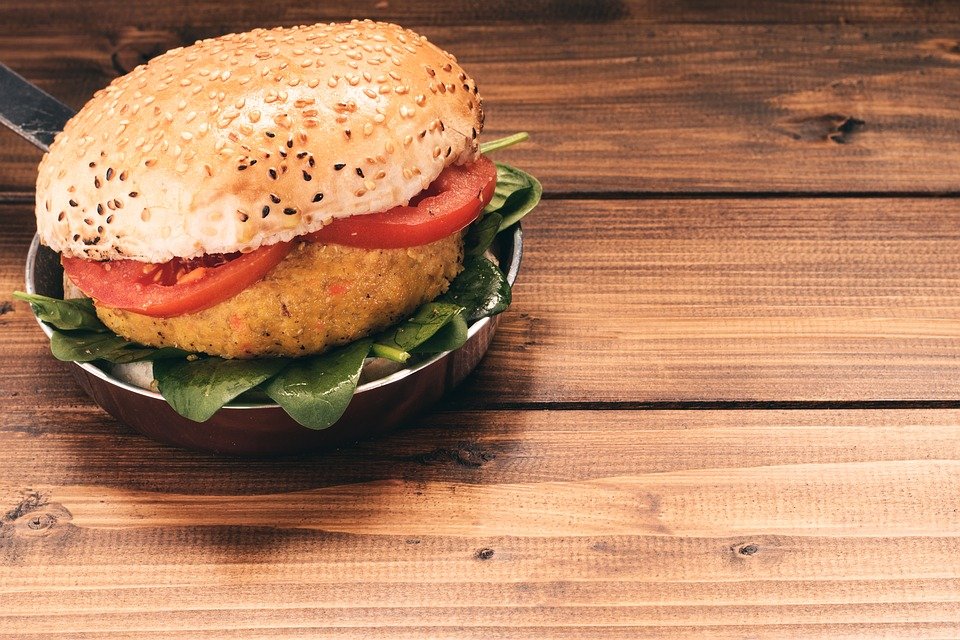 Kañiwa Burger
Kañiwa, or baby quinoa, is a botanical cousin of quinoa and packs a crunchy nutritional powerhouse. If your grocer doesn't carry it yet, you can order it from Pereg.
2 cups water
½ cup raw Pereg Natural Kañiwa
1 cup water
1 cup cooked chickpeas, smashed, with the skins removed
½ cup Panko breadcrumbs (regular or gluten-free)
1 large egg, whisked
1 garlic clove, minced
¼ cup white onion, minced
1 tsp. Pereg Burger Seasoning
2 tablespoons coconut oil
Combine kañiwa and water in a medium saucepan and bring water to a boil. Lower to a simmer, cover, and simmer for 15-20 minutes or until tender and the water is absorbed. Remove from heat and let cool. You should have 1 cup cooked.
Combine kañiwa with smashed chickpeas, breadcrumbs, garlic, onion and spices. Form into two big patties or four smaller patties.
Fry 4-5 minutes per side in coconut oil over medium heat until outside is brown and inside is heated through.
Makes 2 big burgers or 2 small burgers.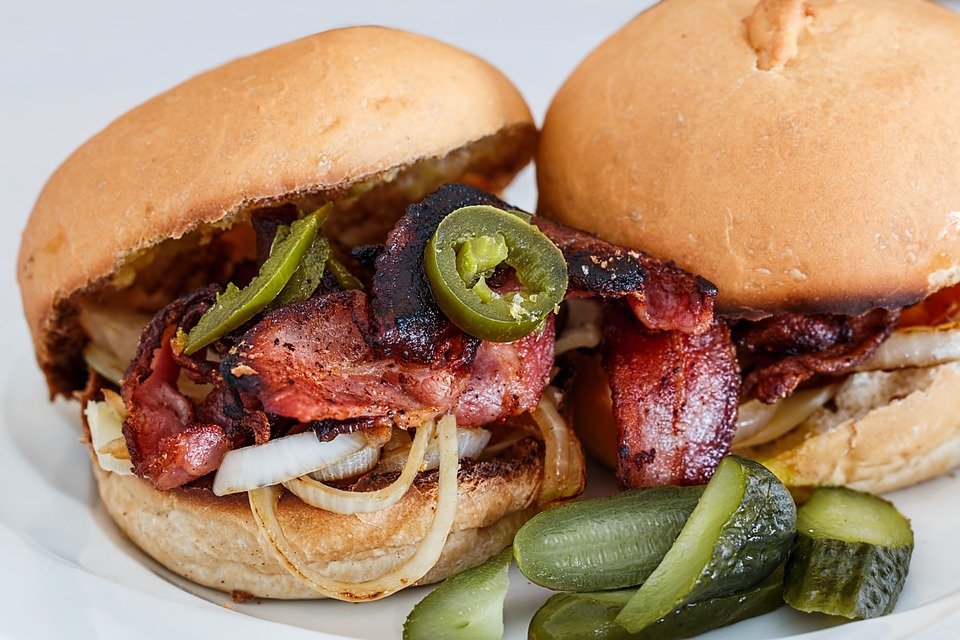 Burger Topping Ideas
Beef or chicken, salmon or lamb, mushroom or quinoa…burgers of all kinds make a great canvas for a personalized masterpiece. Try any or a combination of these:
Guacamole or diced avocado
Fried egg
Sautéed mushrooms
Fried onions
Turkey or lamb bacon
BBQ brisket pastrami
Roasted red peppers
Fresh bean sprouts
Hot pickled peppers
Tempura Battered Asian Thai Sweet Chili Chicken
2 egg whites
1 cup flour sifted
½ cup cornstarch
1 teaspoon baking powder
1 cup ice-cold water
2 Tbs. oil
1 pound skinless-boneless chicken breasts or thighs, cut into 1" pieces
oil for frying
Toasted sesame seeds to taste
1-2 very thinly-sliced scallions, white and green parts
Thai Sweet Chili Dipping Sauce (recipe below)
Make the tempura batter: sift the flour, cornstarch, and baking powder into a large bowl. Stir to combine. Mix in egg whites, cold water, and oil. Add chicken and toss gently to cover each piece in batter.
Heat a large skillet or wok with about 2 inches of oil. Lift the chicken pieces with a slotted spoon to drain excess batter and add to hot oil. Work in batches so the pieces don't touch. Fry until the batter is golden brown, about 4 min. for white meat and 5 min. for dark meat.
Let nuggets drain on a double layer of paper towels to remove excess oil. Top with Thai Sweet Chili Dipping Sauce to taste. Toss to cover. Garnish with toasted sesame seeds and scallion. Serve immediately.
Serves 4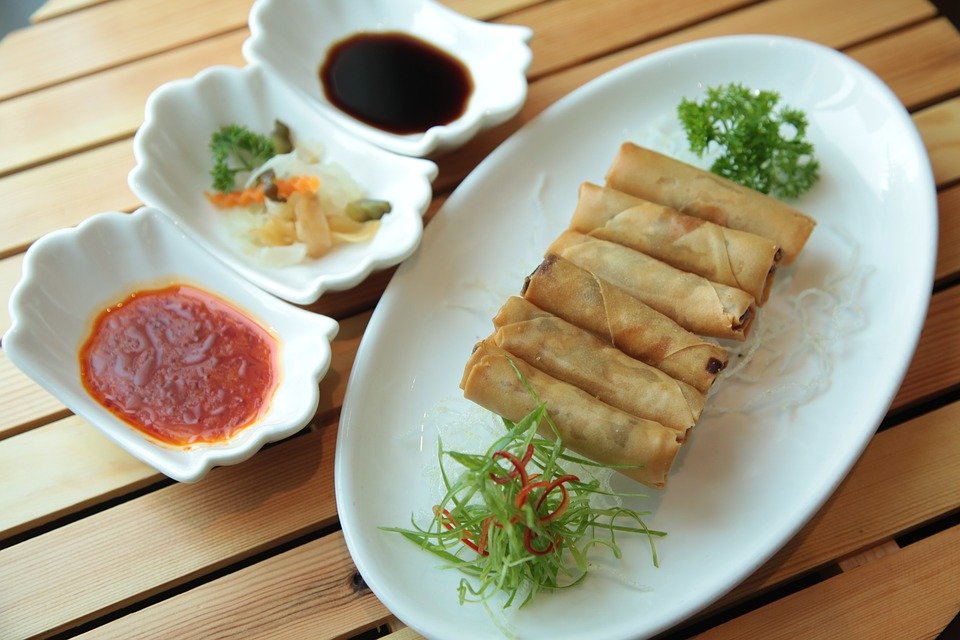 Vietnamese Vegetarian Summer Rolls
1 package round rice paper wrappers (fresh, not frozen)
1 head romaine lettuce
Fresh basil leaves (about one bunch)
1 red pepper, cored and seeded
1 carrot
1 cucumber, peeled
1 avocado
1 mango, peeled (optional)
Thai Sweet Chili Dipping Sauce (see recipe below)
Julienne the lettuce, basil, pepper, carrot, and cucumber. Slice avocado and the mango, if using, into thin strips.
Soak the rice paper wrappers one at a time until they become soft and pliable. Shake off excess water and lay them out.
Working quickly, assemble the rolls. Layer the lettuce and basil on the lower third of each wrapper. Distribute the remaining veggies on top of the lettuce and basil.
Fold the left and right sides of the wrapper toward the center, then roll up tightly from the bottom. Cut each roll in half on the diagonal and serve with Pereg Thai Sweet Chili Sauce on the side for dipping.
Serves 4-6.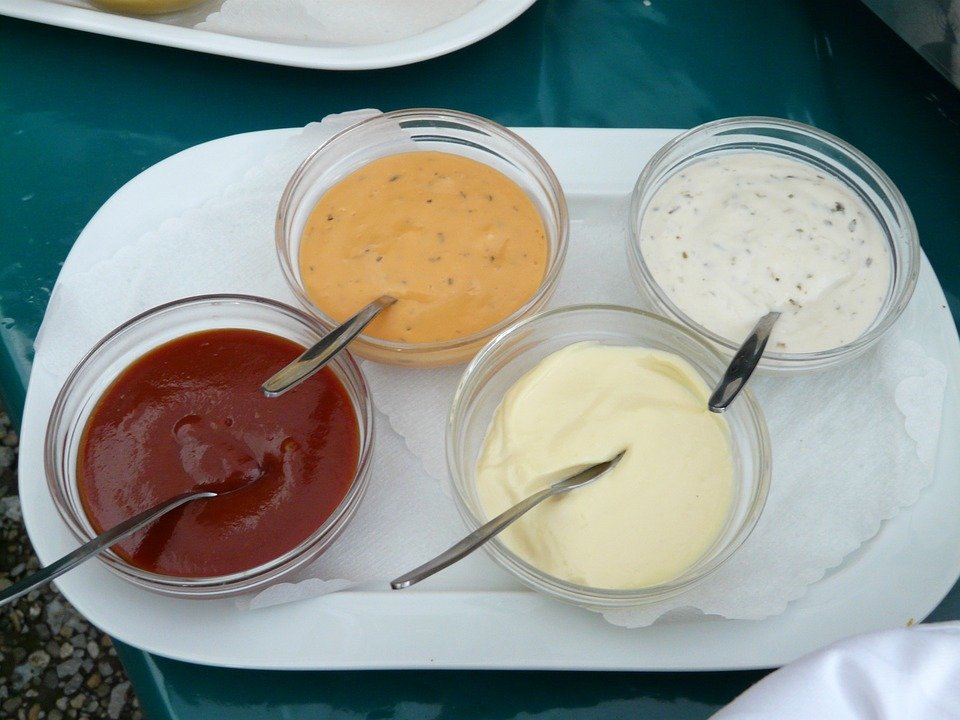 Thai Sweet Chili Dipping Sauce
1 small onion, finely minced
2 garlic cloves, finely minced
1 cup rice vinegar
1 cup pineapple juice
¼ cup water
½ cup sugar
½ Tbsp. Pereg Thai Sweet Chili seasoning, or to taste
Jalapeno, halved (optional)
Combine everything in a small saucepan. (If using jalapeno but prefer less of a "kick," remove the seeds.) Bring mixture to a boil, reduce the heat, and simmer, stirring often. Let it thicken until it's reduced to about half. The sauce will continue to thicken as it cools.