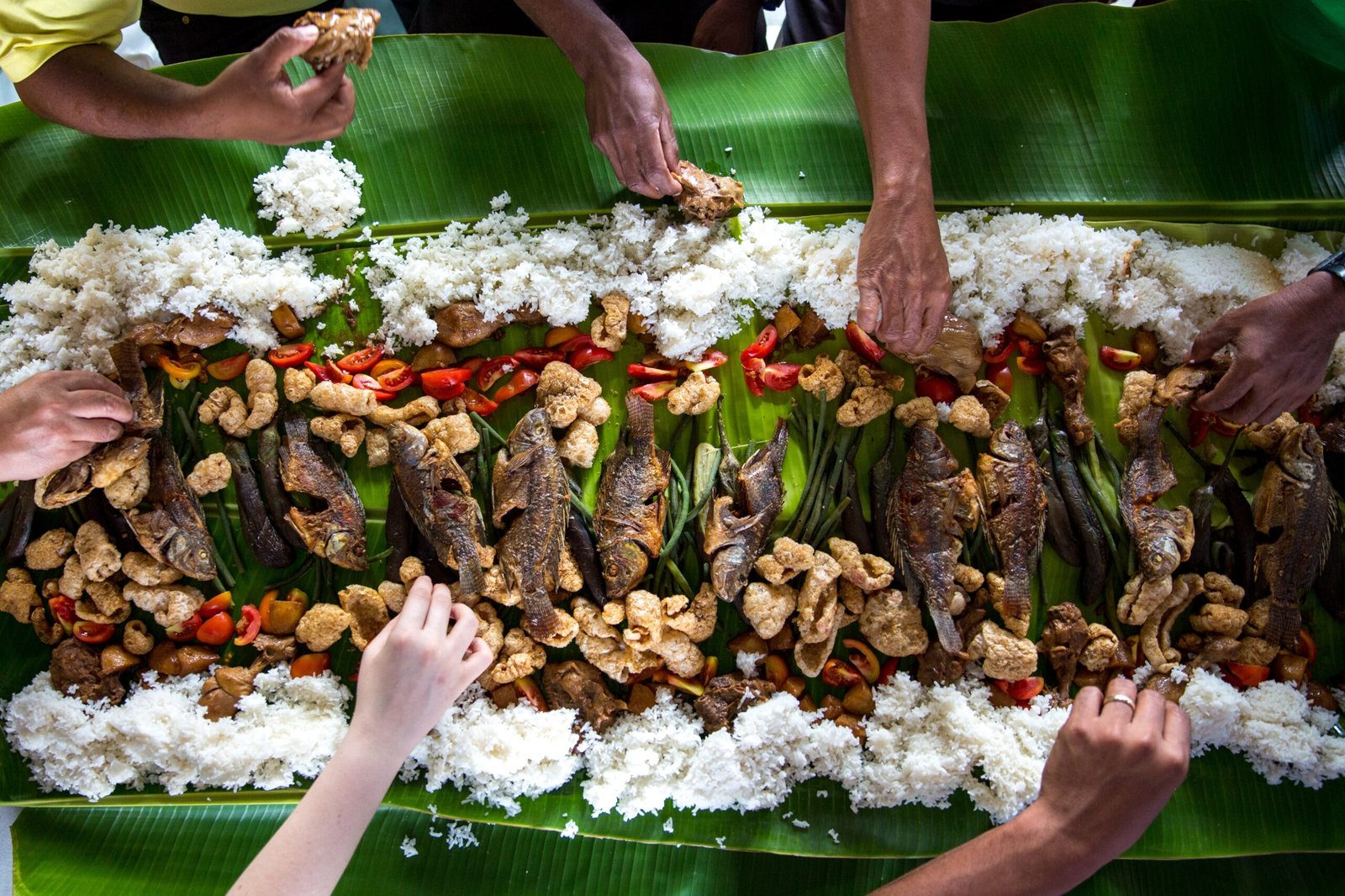 Jasmine White Rice 101: The Essential Recipe Guide
What is jasmine rice? What cuisines is jasmine rice popular in?
Jasmine rice is a distinct type of long-grain rice grown mostly in Southeast Asia. Like the flower of the same name, jasmine rice has a distinct floral fragrance and flavor that make it a unique addition to many recipes. Use jasmine rice in everything from stir fry to curry, or even soup for a healthy carbohydrate with lots of nutritional benefits.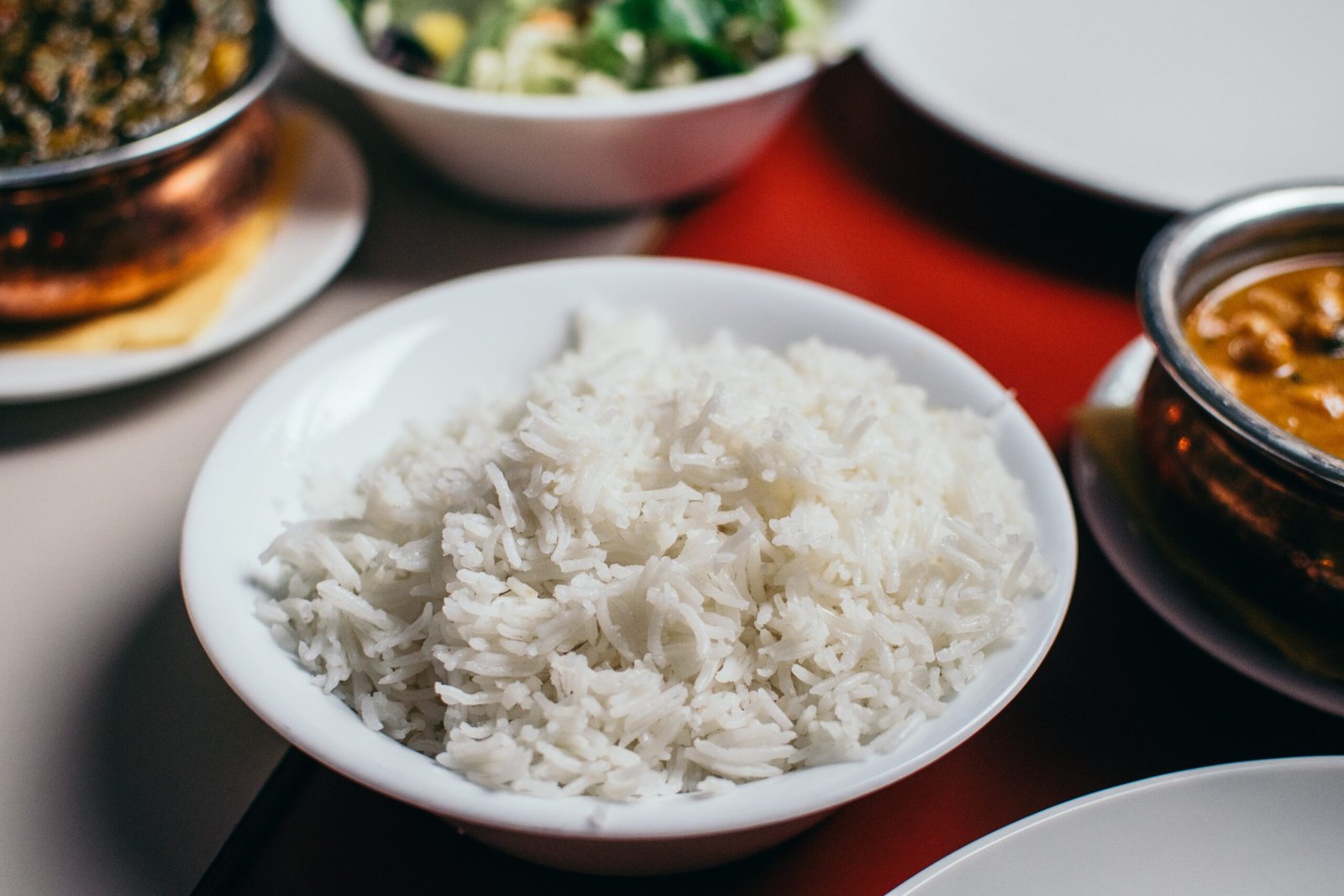 Why is it different from other types of rice?
This long-grain rice has a fluffy and buttery texture that is slightly sticky when cooked properly. Using the proper water ratio will keep the jasmine rice from getting gummy and sticking to the bottom of the pot or pan. Jasmine white rice has had the bran and germ removed, making it easier to digest and giving it a delicate texture.
What nutritional benefits does jasmine white rice have?
Jasmine rice is packed full of essential nutrients, such as folate, iron, selenium, and is very high in antioxidants. It also makes an excellent choice of carbohydrates for after workouts, and also during pregnancy due to the high amounts of folate and B6 this particular long-grain rice contains. White jasmine rice is fat-free, making it a great addition to a low-fat diet.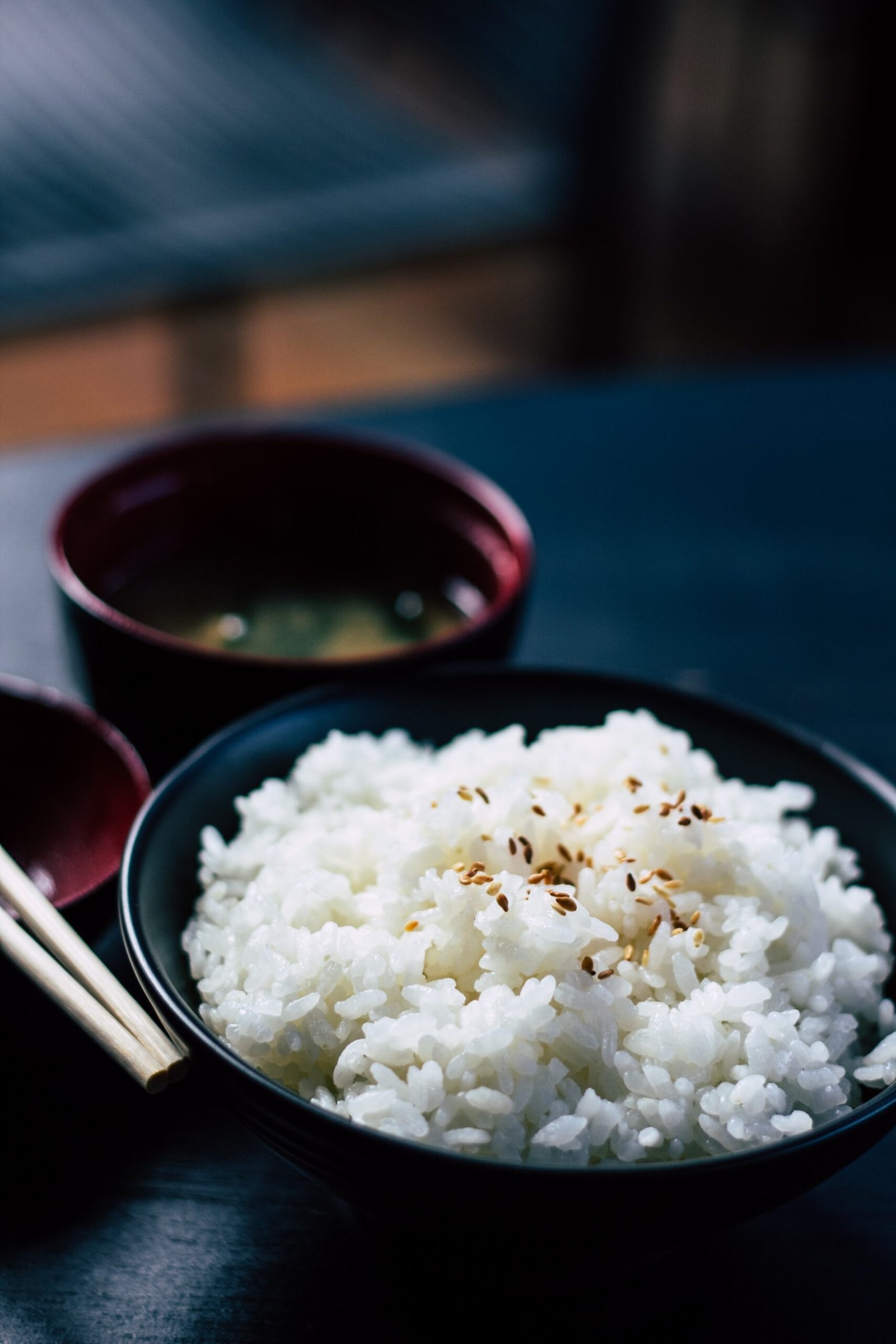 The best methods to cook jasmine rice
No matter which method you choose, always start by washing the rice! Skipping this step will lead to gummy rice, so be sure to rinse several times to remove as much starch powder as possible. Place the amount of rice you will be cooking in a large bowl, and add water to cover the rice, swishing with your hands to loosen the starch powder. Strain carefully into a mesh sieve, or use your hands to block the rice from pouring out along with the water. Three rinses such as this will remove the starch sufficiently to ensure fluffy jasmine rice.
Method 1: Stove
To cook jasmine rice without any special equipment, the stovetop is an excellent choice. It will require a bit more attention to ensure the rice doesn't stick but is an easy method. Using 1 ¼ cups of water for every cup of rice and adding salt to taste, bring the jasmine rice to a boil in a pot, lower the heat to low, and cover the pot with a lid. Simmer on low until all the water has been absorbed, about 10 to 15 minutes. Turn off the heat and allow the rice to rest with the lid still on the pot. Fluff the rice up with a fork before serving or using it in your recipe.
Method 2: Rice Cooker
Using a rice cooker will produce consistent results with jasmine rice, and is a very hands-off cooking method. For a rice cooker, a ratio of 1 ½ cups of water to every 1 cup of rice is suggested. Add the rinsed rice, water, and salt to taste, and follow the manufacturer's directions for your rice cooker to prepare the jasmine rice. Most rice cookers will take around 20-30 minutes. Fluff with a fork or rice paddle after resting the cooked rice for 10 minutes.
Method 3: Instant Pot
When using an Instant Pot, more moisture is retained, so you will use an even ratio of water to rice, 1 cup water per cup of rice. After rinsing the rice, add the water and rice, and a bit of butter if desired. Make sure the rice is spread out evenly and not in a mound, as this will cause the rice to cook unevenly. Follow the manufacturer's directions to set and cook using the Instant Pot, although most have an easy "rice" setting. Rest the rice in the Instant Pot for 10 minutes, and then fluff with a fork or rice paddle.
Recipe suggestions
Jasmine rice can be used in a wide variety of recipes, from side dishes, soups, or curry dishes. This fragrant and delicious long-grain rice is also frequently used in gluten-free and vegetarian or vegan recipes and is a healthy grain choice. Side dishes such as Coconut Jasmine Rice or Yellow Jasmine Rice will make great additions to your dinner table. Or, you can opt to serve your fluffy jasmine rice as a base to Healthy Thai Chicken Stir Fry, this delicious Healthy Chicken Curry, or a fast and healthy Turmeric Jasmine Rice with Roasted Chicken. Another delicious option is to add jasmine rice to comforting soups, such as Healing Chicken and Rice Soup.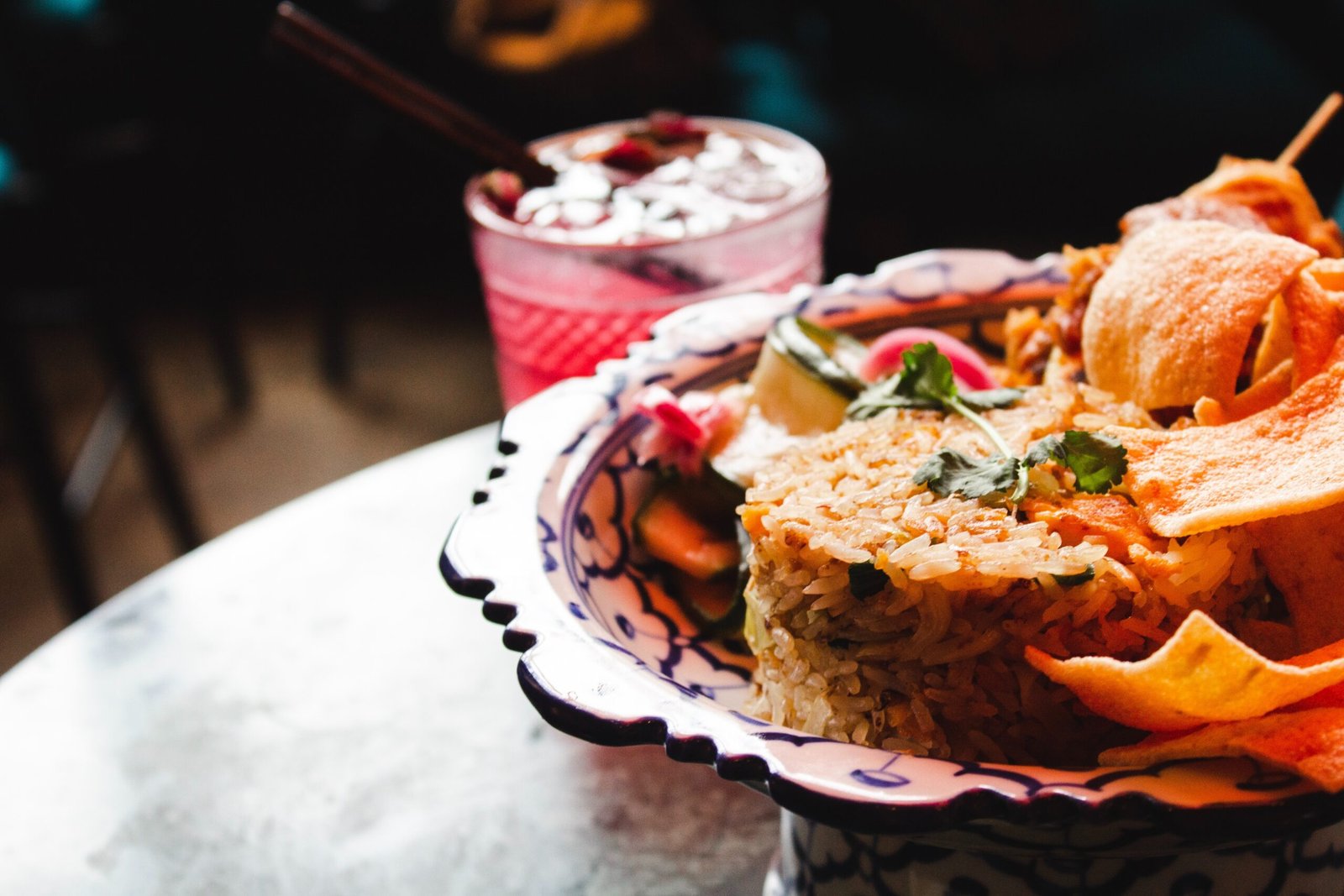 Serving Size Suggestion:
The average serving size of white jasmine rice is ¼ cup uncooked rice, which will become ¾ cup cooked rice. This serving size contains around 160 calories and 33 grams of carbohydrates. Cooked white jasmine rice also contains 3 grams of protein per serving.
Suggestions for leftover rice
You might not always have leftovers of this versatile long-grain rice, but when you do, it can make healthy meal preparation quick and simple! Use the rice as a base for healthy stir fry: saute cubed chicken breast in a non-stick pan, and season with low-sodium soy sauce, powdered ginger, powdered garlic, and hot sauce such as sriracha to taste. Remove the cooked chicken from the pan, add a variety of frozen vegetables such as green beans, broccoli, and onions. Saute the vegetables with salt or low-sodium soy sauce to taste, and add back the cooked chicken to ensure the vegetables and chicken are fully heated. Serve over reheated leftover jasmine rice.
How to store jasmine rice, dry & cooked
Ensure your rice stays fresh for a long time by storing properly! For dry rice, store it in a tightly lidded container, such as a large glass jar or air-tight plastic container. Once the jasmine rice has been cooked, store in a sealed container in the refrigerator for up to 5 days, or freeze in portions in freezer bags for up to 6 months. Frozen portions of cooked rice will reheat quickly for fast and healthy meal preparation.