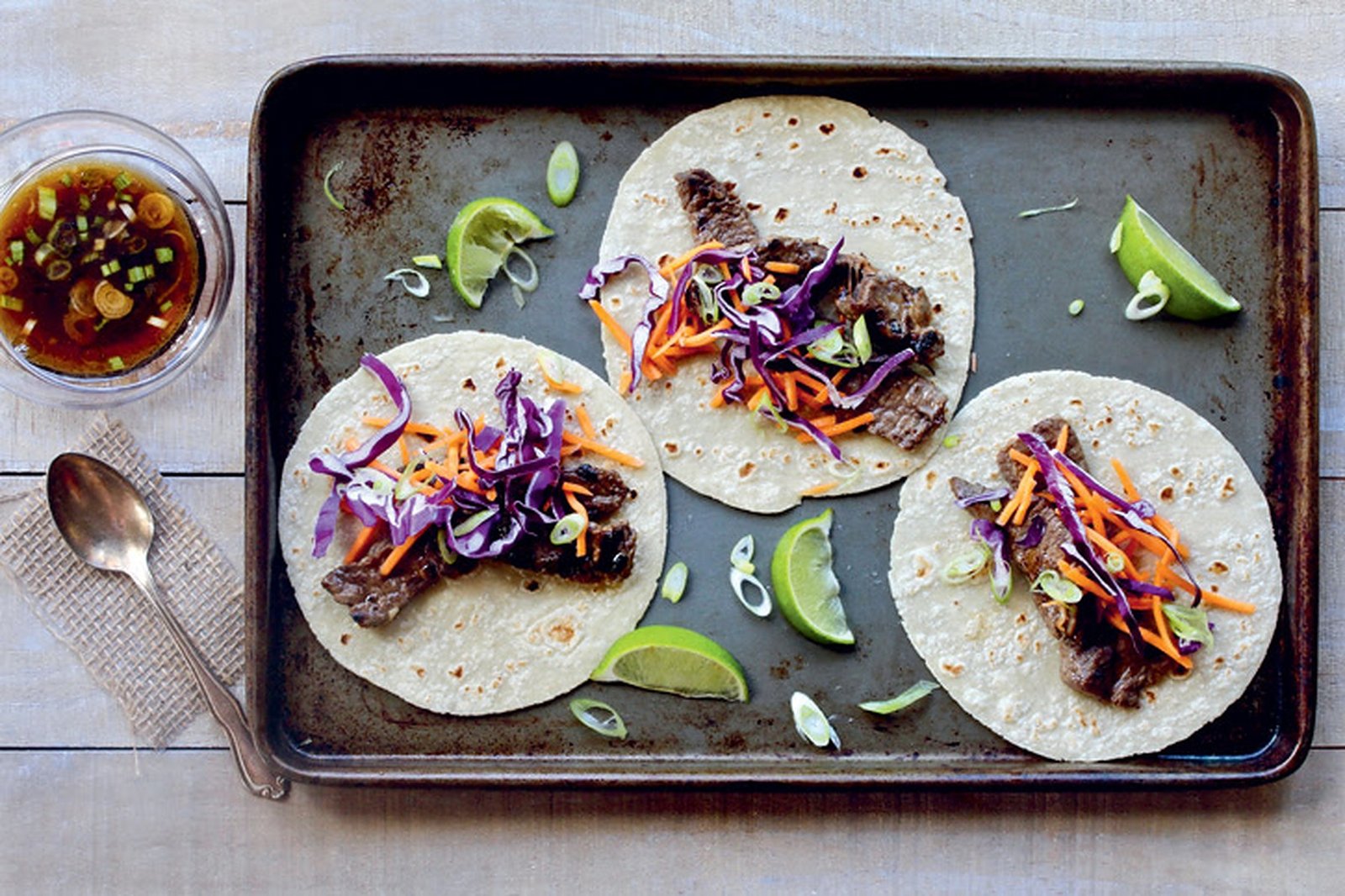 Make Every Day Taco Tuesday With These Fun And Easy Recipes
Tacos are the perfect food — uniquely versatile and great for breakfast, lunch, dinner… even dessert.
Sara Haas' book 'Taco! Taco! Taco!' features 100 savory and sweet taco recipes that are as easy to prepare as they are to love, with options for omnivores as well as vegetarians and vegans.
Enjoy these two delicious recipes from her book!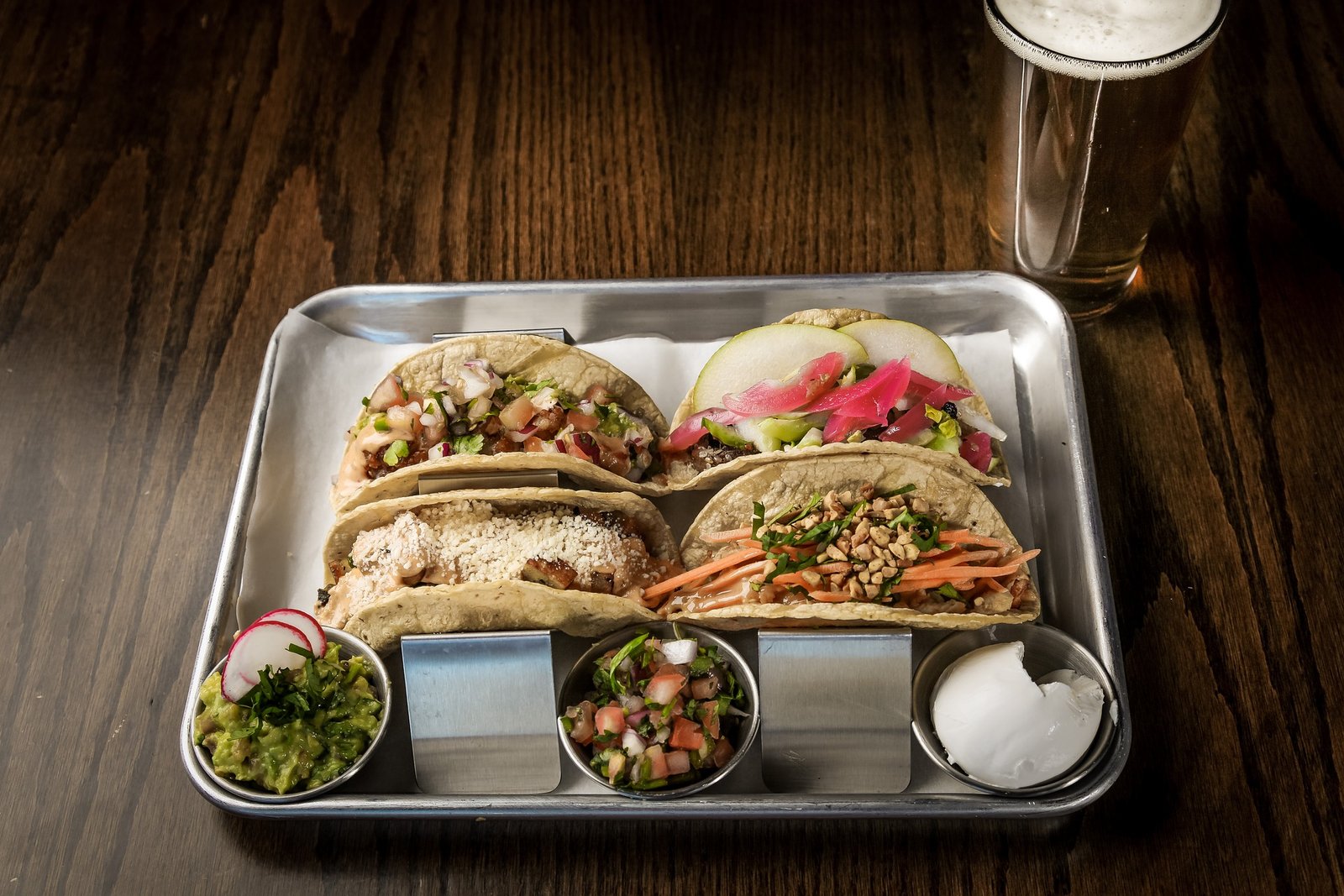 Pork Tinga Slow Cooker Tacos
Servings: 6 to 8 (makes about 4 cups cooked pork)
Ingredients
For the pork:
1 tablespoon vegetable oil
1 large yellow onion, chopped
1 large tomato, chopped
1 (7-ounce) can tomatillo salsa (or about 1 cup tomatillo salsa)
2 cloves garlic, minced
1 chipotle chile canned in adobo
1 tablespoon adobo sauce (from canned chipotle chiles)
¼ cup low-sodium chicken broth or water
1 (2- to 2½-pound) boneless pork loin roast
For the tacos:
12 (6-inch) corn tortillas, warmed
Toppings: shredded lettuce, such as romaine; shredded red or green cabbage; thinly sliced radish; crumbled cotija cheese; sliced or diced avocado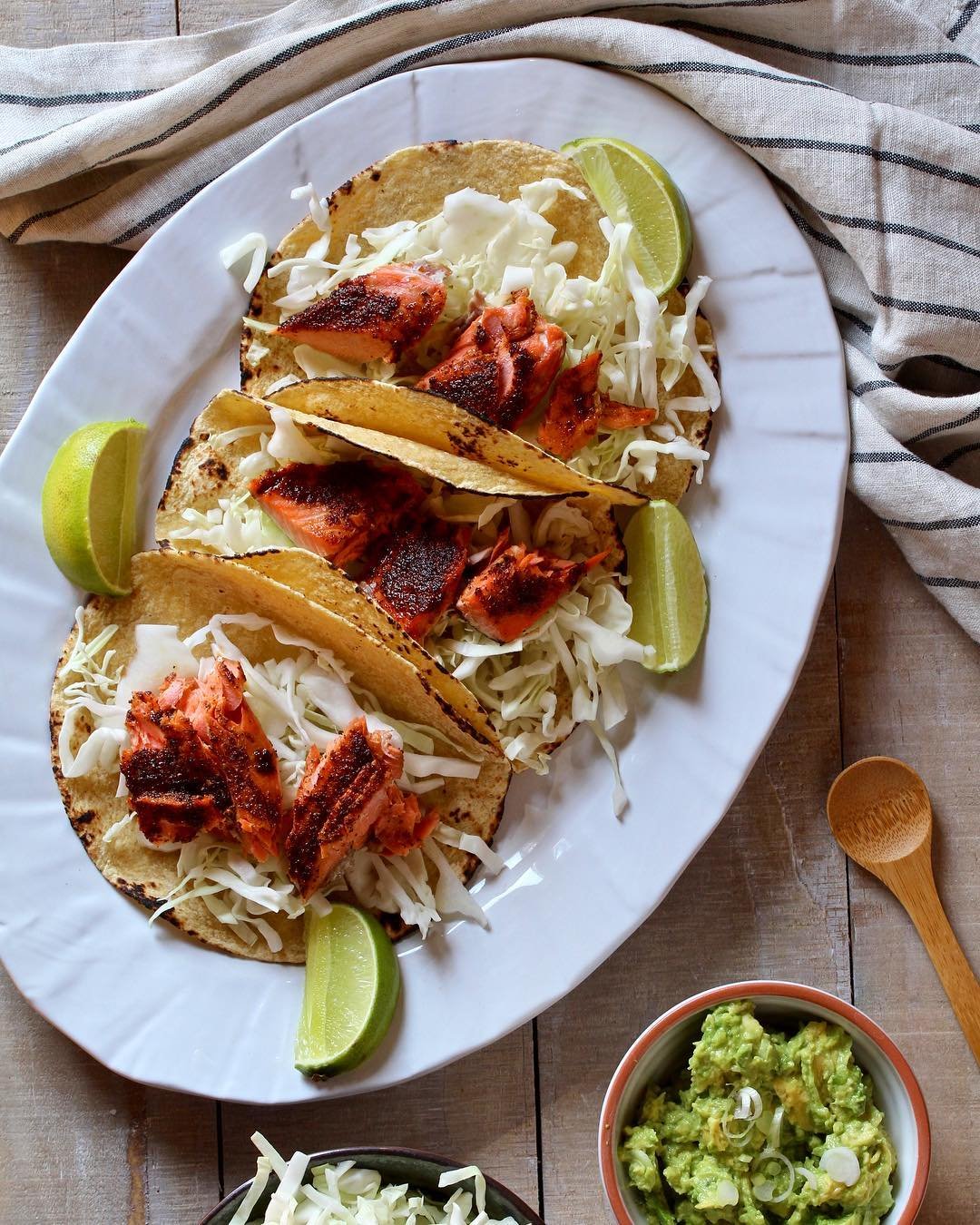 Directions:
To make the sauce, start by setting a large skillet over medium heat and add the oil. Once hot, add the onion and tomatoes and cook, stirring frequently, for 5 minutes. Add the tomatillo salsa and garlic, cook one more minute. Stir in the chipotle and adobo, and remove from the heat. Allow to cool slightly, then transfer to a blender, along with the broth or water, and carefully puree until smooth (alternatively, you can use an immersion blender to puree). Place pork in the bottom of a 5-to 6-quart slow cooker. Pour pureed sauce over the pork, then cover with a lid and cook on low for 8 to 9 hours. After the pork has been cooked, use two forks to shred the pork (this can be done inside the slow cooker). Toss with the sauce and cook an additional 10 to 15 minutes to meld flavors. Season to taste with salt and pepper.
To make the tacos, serve pork in warmed tortillas topped with toppings of your choice such as shredded lettuce, shredded cabbage, thinly sliced radish, and cotija cheese.
Korean BBQ Beef Tacos
Servings: 4
Ingredients
For the marinade:
2 cloves garlic, minced
2 tablespoons sesame oil
2 tablespoons vegetable oil
3 tablespoons honey
¼ cup low-sodium soy sauce
2 green onions, light and green parts only, thinly sliced
¼ cup mirin (or ½ teaspoon sugar per tablespoon rice vinegar)
½ cup pear juice or pineapple juice
1 pound sirloin steak or beef tenderloin, thinly sliced against the grain
For the tacos:
8 (6-inch) flour tortillas, warmed
Toppings: shredded lettuce or cabbage, shredded carrots, kimchi
Special equipment: 10 to 12 wooden skewers, soaked in water for 30 minutes
Directions:
To make the marinade, add the first 8 ingredients to a medium bowl and whisk to combine. Reserve ½ cup. Transfer the remaining marinade to a gallon-size, sealable plastic bag. Add the beef, press out any excess air from the bag, then seal and turn to coat. Marinate for at least hours, and up to 12 hours in the refrigerator. Preheat the grill to medium-high heat or set a grill pan over medium-high heat. If using the grill, clean the grill grates and brush them with oil. If using a grill pan, coat pan lightly with oil. Remove beef from the marinade and pat dry; discard the marinade. Thread beef onto soaked skewers then grill 2 to 3 minutes on each side, or until desired degree of doneness. Remove beef from skewers and serve family style with warmed tortillas, shredded lettuce, shredded carrots, and kimchi. Use extra reserved marinade for serving.
Notes: This recipe can also be prepared without using skewers — the skewers simply make it easier to handle the beef while it's on the hot grill. To make slicing the beef easier, freeze it for at least 1 hour and up to 2 hours.
About the author
Sara Haas, RDN, is a food and nutrition expert with formal training in the culinary arts. She works as a freelance writer, recipe developer, media authority, public speaker and consultant dietitian/chef. Sara is a former culinary and nutrition instructor and served as a National Academy of Nutrition and Dietetics Media Spokesperson. She's been featured in multiple outlets, and she also shares her love of food and nutrition on her website, and on her Instagram, where she posts recipes, as well as nutrition and cooking tips.