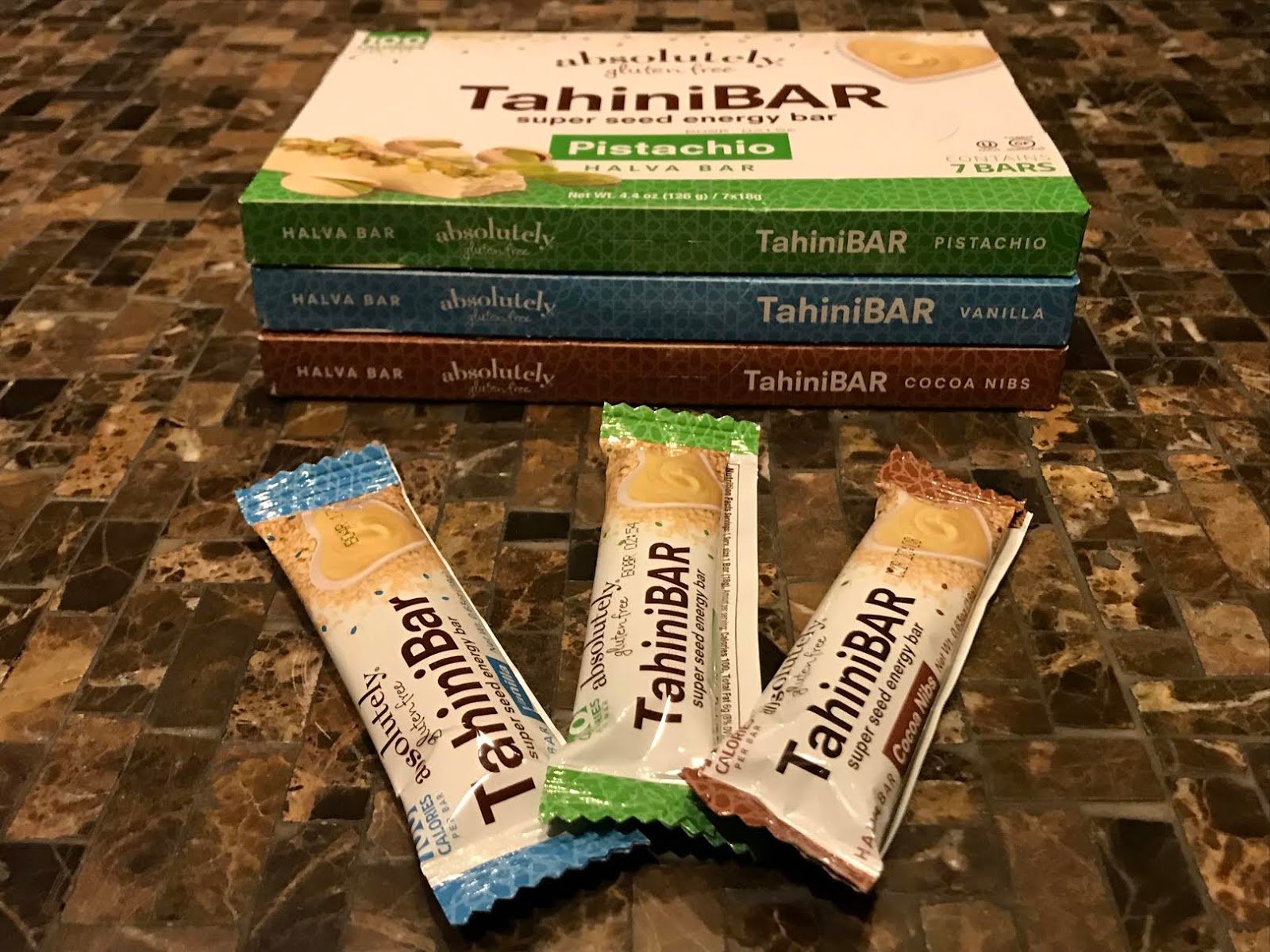 New Snack Bars Take the Tahini Craze to Healthy, Delicious New Heights with TahiniBAR
Absolutely Gluten Free Introduces TahiniBAR, the Energy Bar Made From Sesame Seeds.
Absolutely Gluten Free, maker of all-natural crackers, flatbreads, and pizza that are both delicious and gluten-free, is taking on the energy bar category with the launch of TahiniBAR, a grab-and-go sesame seed snack that weighs in at only 100 calories. All varieties are vegan, certified OU Kosher, and dairy-free.
TahiniBAR is leading the pack in many of today's hottest food trends
Demand for authentic Mediterranean food, particularly seed-based spreads like hummus and tahini, is on the rise in the United States, with even more growth in the forecast.
The market for healthy portable snacks has seen dynamic growth; bars are more widely available and consumed on a more casual basis than ever before.
The gluten-free movement continues to gain traction as shoppers become more mindful of diets that support health and wellness. In fact, more than 30% of Generation Z and Millennials say they are willing to pay a premium for gluten-free products.
Finally, consumers are expecting intriguing new textures and flavors, and they want to indulge in ingredients like fruits, nuts, and chocolate.
Sesame seeds are truly one of the most ancient foods on earth. In fact, sesame plants are the oldest known plant species to be grown primarily for their seeds (pods) and oils rather than for their leaves, fruit or vegetables.
Health Benefits
Sesame seeds are an excellent source of copper, manganese, magnesium, calcium, phosphorus, iron, zinc, molybdenum, and selenium. These translate into a variety of health benefits including cholesterol-lowering phytosterols, heart health, improved blood pressure, hormone balance, as well as cancer-fighting and fat burning properties. Sesame also helps boost nutrient absorption and energy levels, too.