North Carolina is Rapidly Becoming the King of Seafood's Crown Jewel
With oyster farms on the rise, North Carolina is outpacing the competition quality and taste!
Did you know eastern North Carolina is becoming a mecca for fresh oysters? This might seem like a stretch to some, but the ocean waters around Wilmington, N.C., don't lie when it comes to oyster quality and taste. Although the state doesn't have many oyster farms yet, some of the cleanest ocean water in the southeast is found along the North Carolina coast – making the estuarial waters of the Intracoastal Waterway an ideal place for oyster farming.
As a result of increasing supply, locally-grown oysters are making an appearance on more and more menus in the Wilmington area. Fried oysters, wood-fired pizzas topped with oysters, and oysters served alongside bacon and pimiento cheese are just a few examples of creations dreamed up by local chefs. If your mouth is watering just thinking about some of the best tasting oysters in the country, check out these oyster-inspired Wilmington area restaurants and bars.
Wrightsville Beach Brewery (Wilmington)
Oyster and beer lovers, this is your new spot. Wrightsville Beach Brewing is co-owned by Jud Watkins, who grew up oystering with his father and grandfather in the Wrightsville Beach and Masonboro marshes. Locally-farmed oysters are served in creative ways at the restaurant. Think kimchi-fried oyster bites and oyster pizza, along with a large selection of craft beers.
PinPoint Restaurant (Wilmington)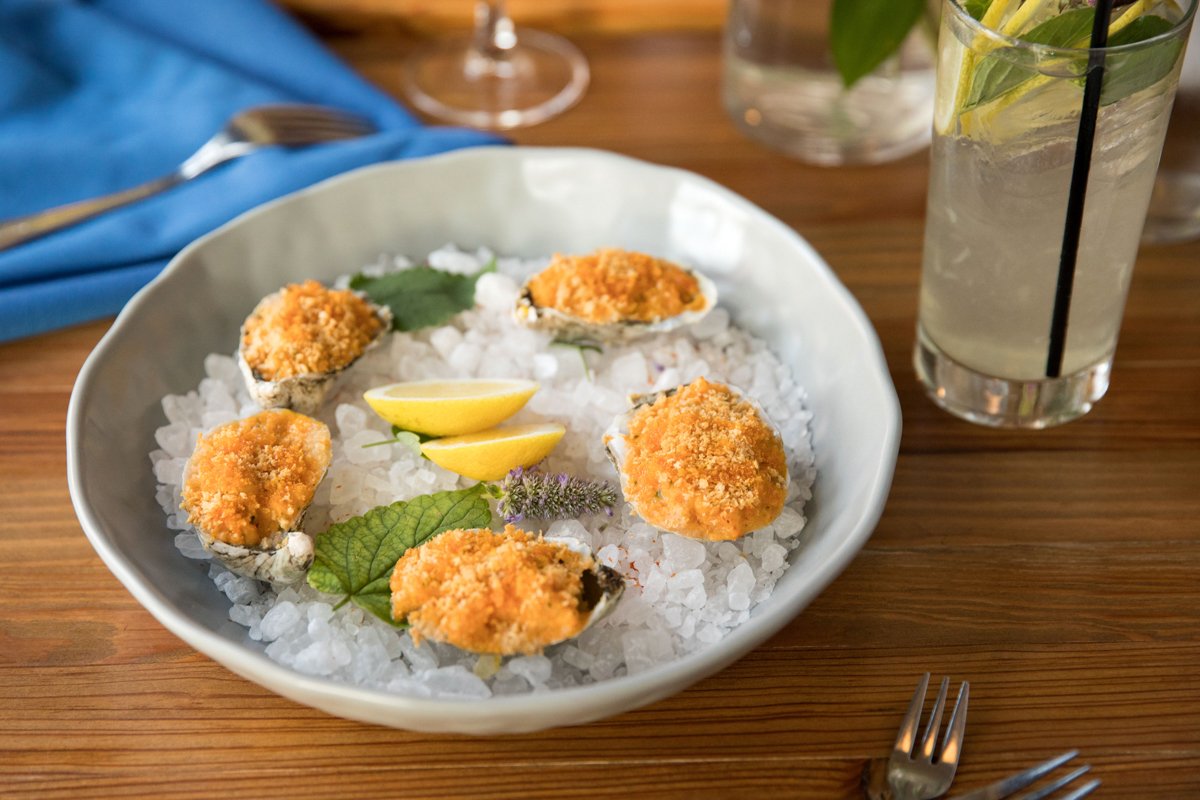 PinPoint was named among the best new restaurants in the South by Southern Living in 2016. The restaurant's menu changes daily and is filled with ingredients sourced from local seasonal offerings from Wilmington's farmers, fishermen, oystermen and crabbers. Chef Dean Neff, who features several styles of oysters on his menu, strives to create balanced food that has texture and dimension. His dishes include baked oysters with roasted North Carolina shrimp and palm oil, served with chilis and toasted panko.
Surf House Oyster Bar + Surf Camp (Carolina Beach)
Surf House is a farm-to-table restaurant known for the freshest ingredients around and creative menu items. Try the roast oysters Bienville, made with locally farmed oysters and vegetables from small local farms. This restaurant is also known for its surf-chic atmosphere, so prepare for a coastal dining experience that pleases all your senses.
Dock Street Oyster Bar (Wilmington)
When Wilmingtonians think oysters, many of them think Dock Street Oyster Bar. This local favorite, located in the heart of downtown Wilmington, is known for its fresh, delicious oyster steamers. The oysters are brought in daily from local oyster farmers, ensuring that guests enjoy some of the best oysters the North Carolina coast has to offer.
Catch (Wilmington)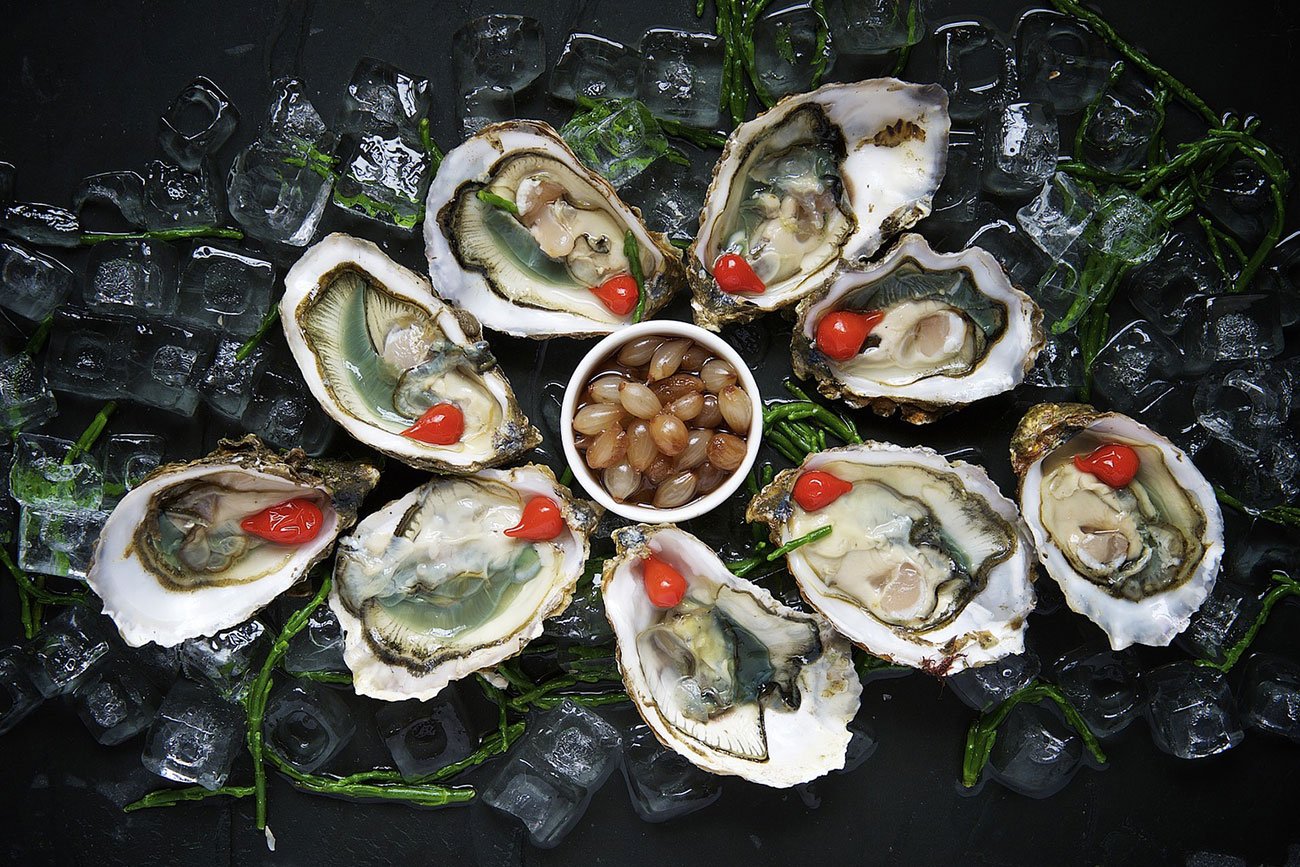 Catch specializes in classic North Carolina seafood. The owners buy their seafood from local fisheries that support sustainable practices – a key part of the North Carolina oyster movement. Paired with local, organic ingredients, oysters are integrated into dishes like "Dirty South"-style oysters, with baby spinach, pimento cheese (now we're talkin'!) and butter crunch. The talented culinary team at Catch is led by BRAVO Top Chef contestant Chef Keith Rhodes, whose offerings now include Catch the Food Truck.
EAST Oceanfront Dining (Wrightsville Beach)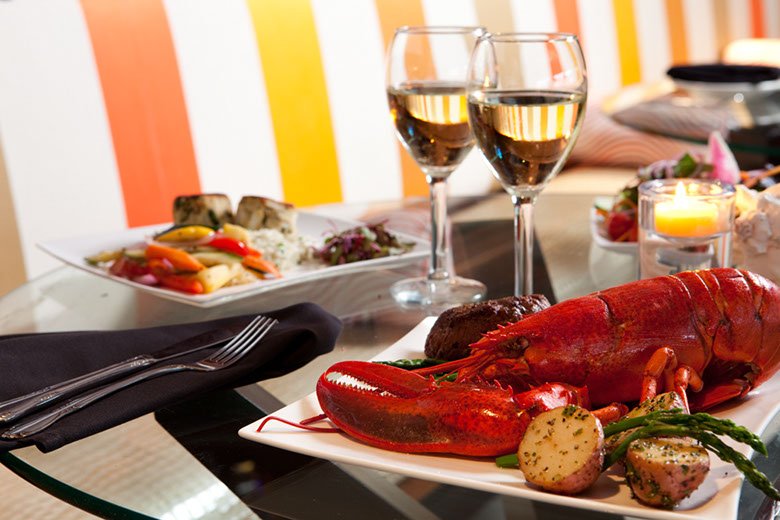 Located in the historic Blockade Runner Beach Resort, EAST Oceanfront is a sleek, upscale restaurant that serves award-winning creative fare. On the menu, you'll find fresh local seafood including succulent fried local oysters served with pickled green tomato tartar and stone-fruit fennel arugula slaw. Let's be honest, the oceanfront setting doesn't hurt either!
---