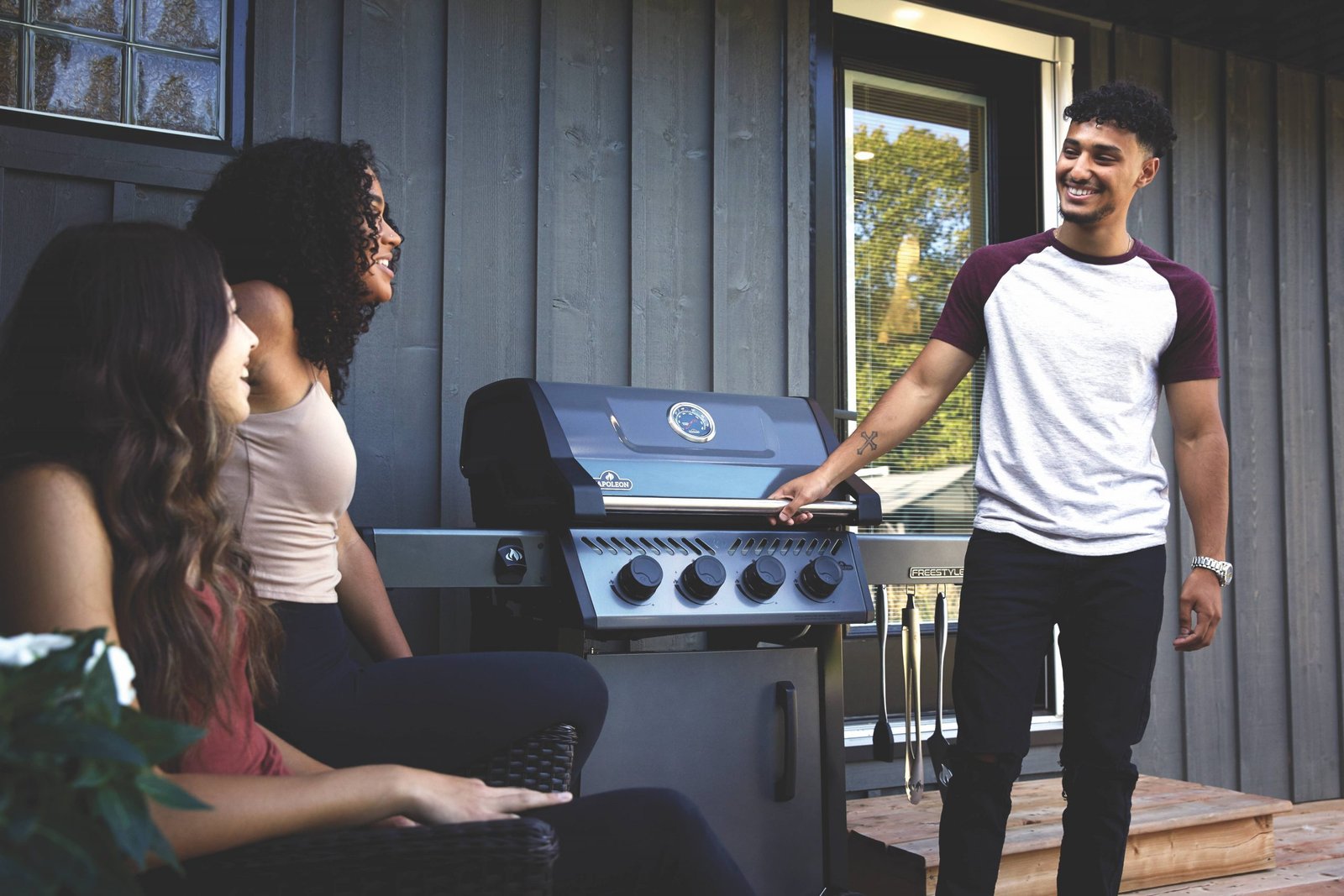 Quality And Value In The All-New Napoleon Freestyle
Newest member of the Napoleon grill family has broad appeal and superior quality.
Being stylish never tasted so good. Just in time for the 2022 grilling season, Napoleon is introducing the all-new Freestyle, a stylish grill with mass appeal, superior performance and boasting Napoleon's trademark quality — backed by its industry-leading 10-year bumper-to-bumper warranty.
On the Freestyle, backyard chefs can create unforgettable meals and memorable moments. Engineered for the ultimate cooking experience, the Freestyle proves that grill enthusiasts — from rookies just getting started to seasoned vets — do not have to compromise on quality to find great value.
Available in three- and four-burner models, the Freestyle boasts all of the standard features that put Napoleon at the head of the class, including an integrated bottle opener, sleek graphite grey finish, folding side shelves with integrated tool hooks, a concealed tank compartment, porcelain enameled triangular sear plates, durable one-piece cast aluminum firebox and the Accu-Probe Temperature Gauge.
It also has:
Cross Over Lighting – If a burner accidentally blows out, it will automatically re-ignite.
WAVE™ Cooking Grids — Napoleon's iconic cooking grids, these unique porcelain cast iron grids provide greater heat transfer and prevent smaller foods from falling in the grill.
JETFIRE™ Ignition – One-handed, easy-to-use ignition system shoots a jet flame to light each burner individually for fast, reliable start up every time.
The Freestyle 365 is a 33,000 BTUs grill with three stainless steel burners and capacity for 22 burgers. Or opt for its bigger counterpart, the Freestyle 425 with 38,000 BTUs, four stainless steel burners and capacity for 26 burgers.
The Freestyle is the most affordable grill in the Napoleon family, starting at $499 USD. But it is still covered by Napoleon's extensive warranty, which protects the hood, porcelain enamel lid, aluminum castings, stainless steel tube burners, porcelain enamel sear plates, porcelain cast iron cooking grid and all other parts.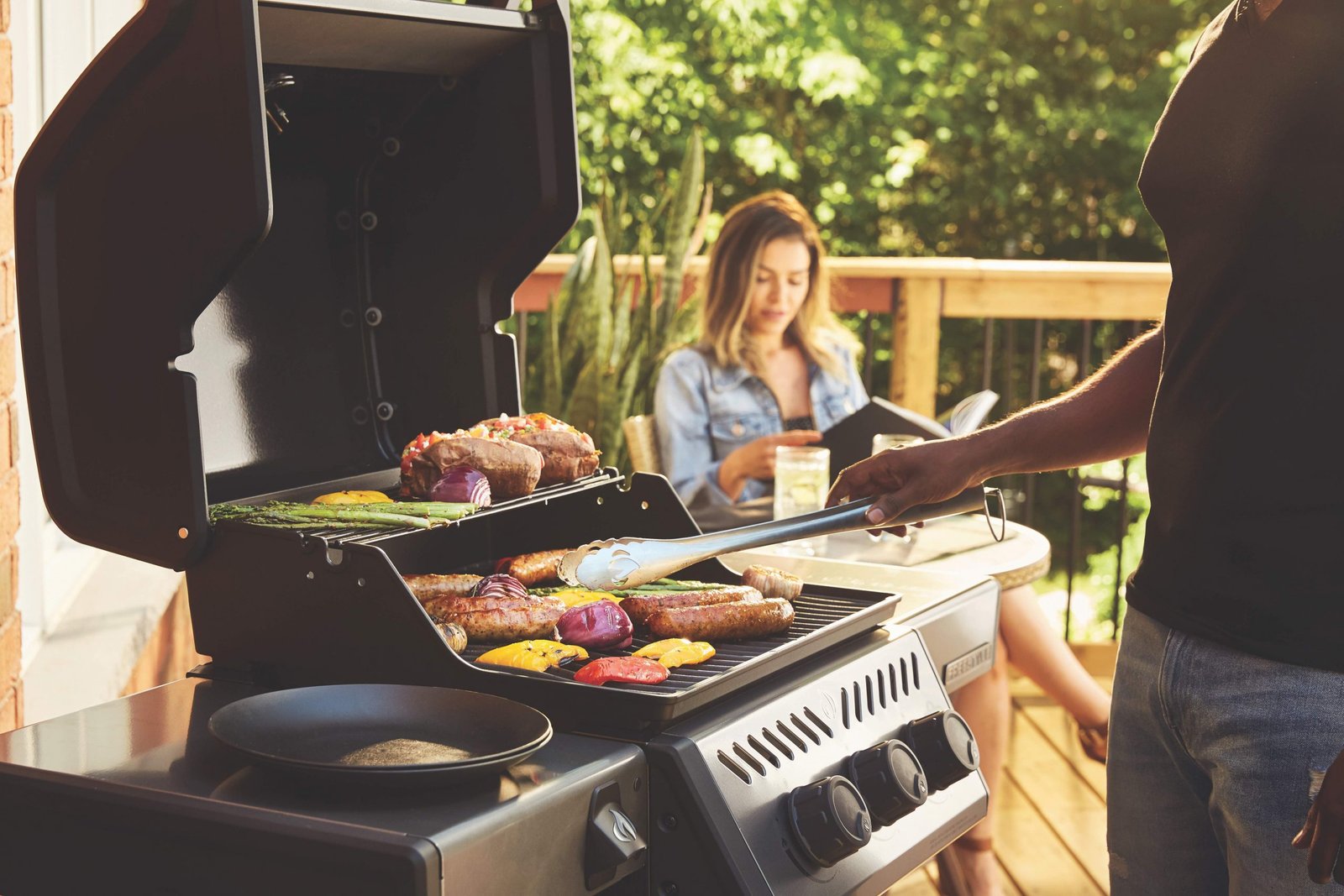 For more information, please visit www.napoleon.com. Follow Napoleon on Twitter @NapoleonProduct, Instagram @napoleonproducts, Pinterest @NapoleonProducts and Like it Facebook.
It all began in 1976 when a small steel fabrication business launched by Wolfgang Schroeter started manufacturing steel railings in Barrie, Ontario, Canada. At that time, no one could imagine the incredible future that lay ahead for Wolf Steel Ltd. and eventually Napoleon® Fireplaces, Napoleon® HVAC and Napoleon® Grills.
Since the first wood stove rolled off the production line more than 40 years ago, Wolf Steel's commitment was to be distinctive and successful in everything they do. Napoleon's commitment to producing quality products combined with honest, reliable service has proven to be successful framework to ensuring the continued rapid growth of the company. Napoleon® is an ISO 9001:2015 registered company and now operates 2 million square feet of manufacturing space and employs more than 2,000 associates.
Napoleon® is North America's largest privately owned manufacturer of quality wood and gas fireplaces (inserts and stoves), gourmet gas and charcoal grills, outdoor living products and a complete line of Heating & Cooling equipment. Napoleon has been named one of Canada's Top 50 Best Managed Companies, an annual distinction sponsored by CIBC World Markets, Deloitte, The National Post, Queen's School of Business and CEO Forum.