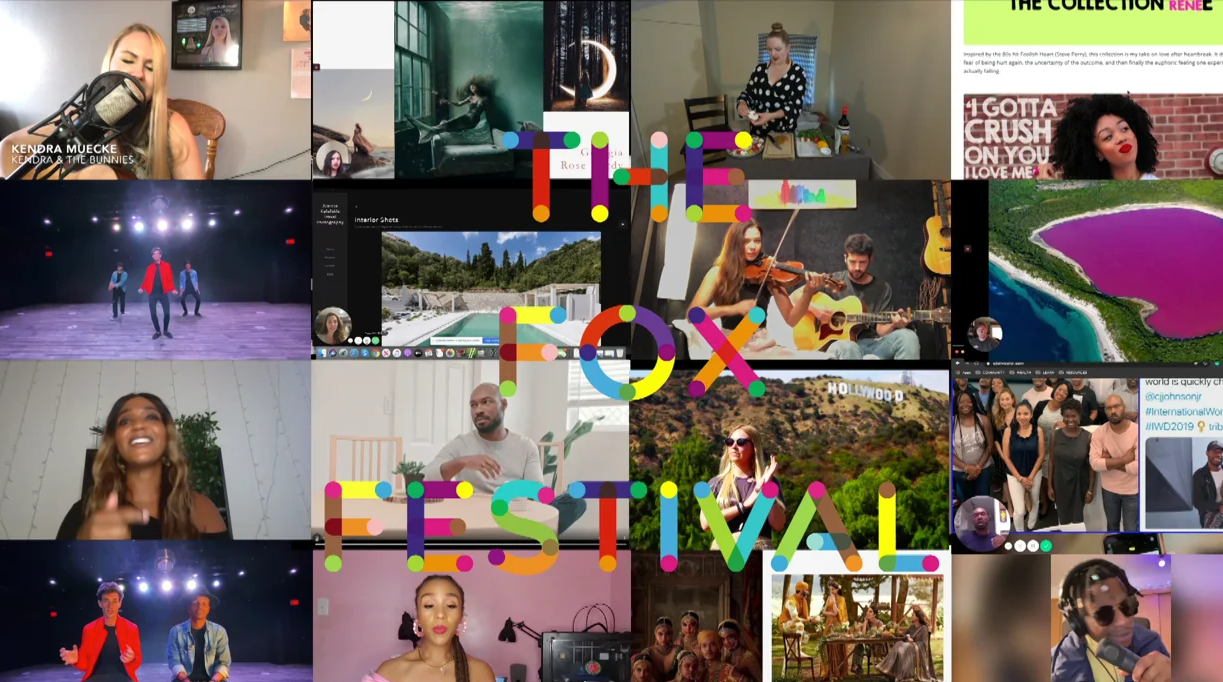 The Virtual Fox Festival 2020 Recap
Talent and brands from around the world came together for a 3-day livestream that lasted a total of 6 hours.
The Fox Festival is an interactive lifestyle experience curated for dreamchasers, presented by The Fox Magazine. The stream went live on September 3rd-5th, and presented an unforgettable interactive experience for all. Now you can check out the recap and signup for the newsletter to get access to the full 6-hour showcase as well as exclusive merch!
The pop-up event showcases a range of forward-thinking artists + brands using an interactive environment, even sometimes virtually. A true welcoming place for people to release their stress, interact and enjoy time with friends & family through interactive art. We will continue to uphold this tradition by endless support to artists and brands from around the world in their commitment to making significant art with impact.
What started as a physical lifestyle experience has transitioned into a virtual one in 2020. Not only has the team had to adapt to the pandemic situation, but evolved into making the experience accessible both physically and virtually going forward.
Connect With The Fox Festival:
Tap into a vibrant merch that helped elevate the experience.
Explore the rising talent involved with #TFF.
From Japanese food snacks to handmade FDT jewelry, this experience had it all.
Explore the impactful brands that make this experience possible.