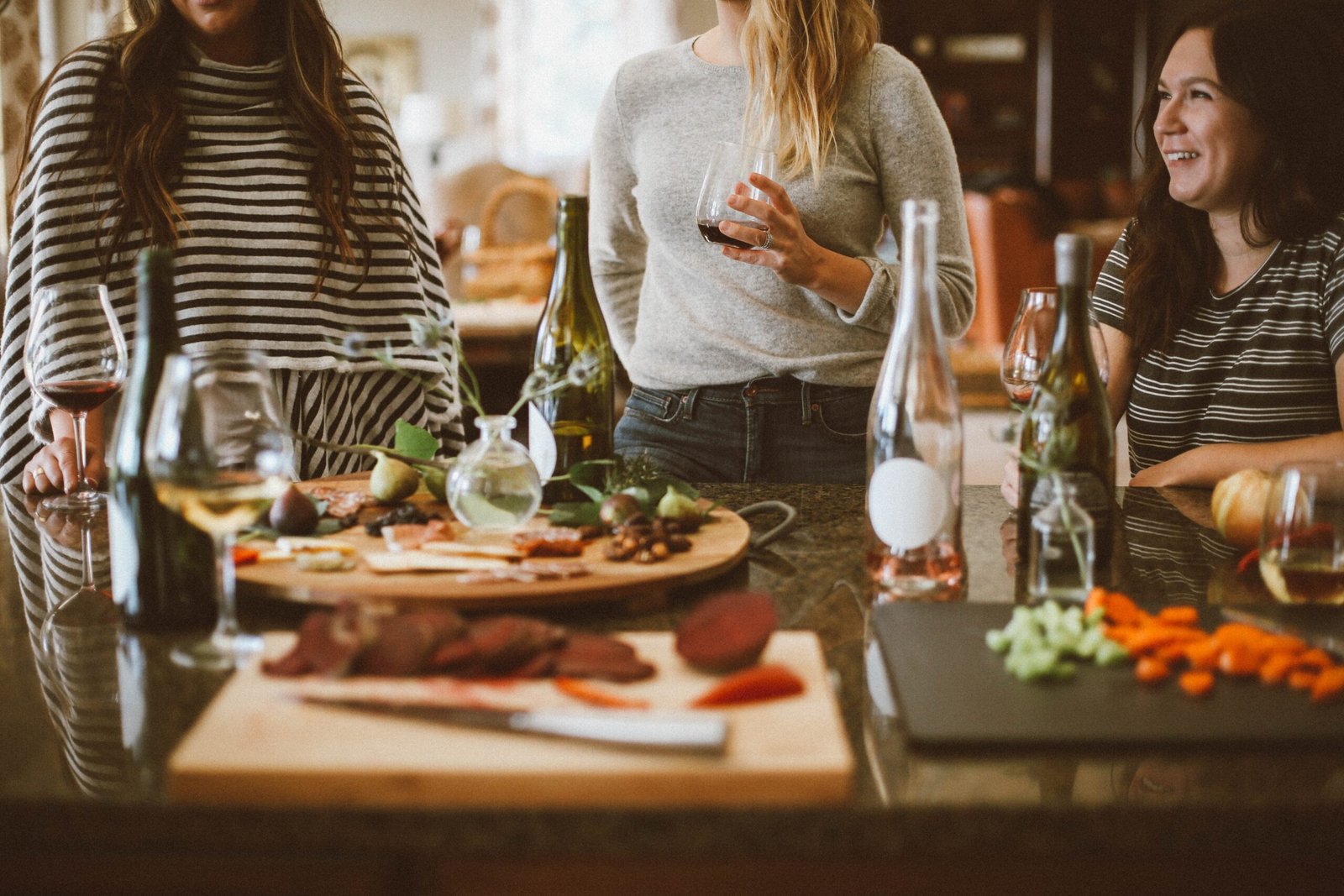 Preparing An Exotic Dinner Party For a Girls Night
Ladies, gather around! Today we will be discussing how to throw the perfect girl's night dinner party.
This is an excellent opportunity to get together and bond over some delicious food. Not to mention, trying something new in the kitchen can be a lot of fun. Exotic cuisine is always a hit with guests; whether it's Asian, European, or Island-style, every dish is a hit.
1) Make a menu:
This is the most important step. You want to make sure that you have a variety of dishes that will please everyone's palate. If you need help deciding what to do, you can ask your friends for suggestions or browse through magazines for ideas. Additionally, you might want to consider watching romantic comedy movies like "40 Days and 40 Nights" or any Shannyn Sossamon movies.
For example:
Starter, perhaps an Island style Shrimp cocktail
Main menu, Chinese sweet & sour pork with shaved Brussels sprouts
Dessert, French Creme brulee or Bienenstich from Germany
2) Set the mood:
Create an ambiance that will make your guests feel relaxed and comfortable. This can be done by setting the table with pretty dishes, having candles lit, and playing some relaxing music in the background. In addition, set your table in different country themes per seat that will make it interactive for dinner conversation. Finally, learning about each country's customs beforehand would be beneficial so that you can share some fun facts with your guests.
3) BYOB:
One of the best things about girl's night is that you can bring your own bottle (or two!). This way, everyone can enjoy their favorite beverage without having to spend a fortune on drinks at a restaurant. Just make sure to have some glasses and mixers on hand for those who prefer cocktails. Also, make sure you arrange for a chauffeur to pick up and drop off the girls, that way, you know everyone will be safe and secure.
If you want to get creative, try making specialty cocktails that go along with your theme. For example, if you're doing an Asian-themed dinner party, you could serve up some delicious lychee martinis.
4) Don't forget the snacks:
No girl's night would be complete without some delicious snacks. Whether it's a platter of fruit and cheese or a veggie tray with dip, make sure to have something for your guests to nibble on while they wait for dinner to be served. Make sure that our snacks are exotic as well, for instance:
Mediterranean style: Baked pita chips with hummus or tzatziki
Island-themed: Plantain chips with mango salsa
Chinese cuisine: Fortune cookies
5) Dressing up:
One of the best things about girl's night is that you can dress up and have some fun with your outfit. Whether you're going for a casual look or something more formal, make sure you feel confident and comfortable in what you're wearing. If you need help deciding what to wear, ask your friends for advice or take a look at some fashion magazines for inspiration. Some ideas to think of:
For a casual look:
Jeans with a cute top and heels
A sundress or maxi dress
A romper or jumpsuit
For a more formal look:
A cocktail dress or evening gown
A pantsuit or tuxedo
A ballgown or sequined dress
6) Entertainment:
No girl's night would be complete without some entertainment. So whether you're watching a movie, playing games, or just chatting, make sure you have something for everyone to enjoy. If you need help with what to do, ask your friends for suggestions or look at some magazines for ideas.
Some ideas to think of:
Watching a chick flick or romantic comedy
Playing charades or other party games
Going out dancing or to a club
Taking a dance class together
Getting massages or manicures/pedicures
7) Favors:
Last but not least, remember to send your guests home with some fun favors. This could be anything from a bottle of wine to a gift certificate for a spa day. Whatever you choose, make sure it's something that your friends will appreciate and use.
8) Enjoy yourself:
The most important thing to remember is to have fun! This is your time to relax and enjoy the company of your friends. You could have a photo booth set up to capture all the memories or watch a classic chick flick together after dinner. Whatever you do, make sure you savor every moment.
In conclusion, by following these simple tips, you're sure to throw the perfect girl's night dinner party. So get your friends together and have a great time; cherish every moment!