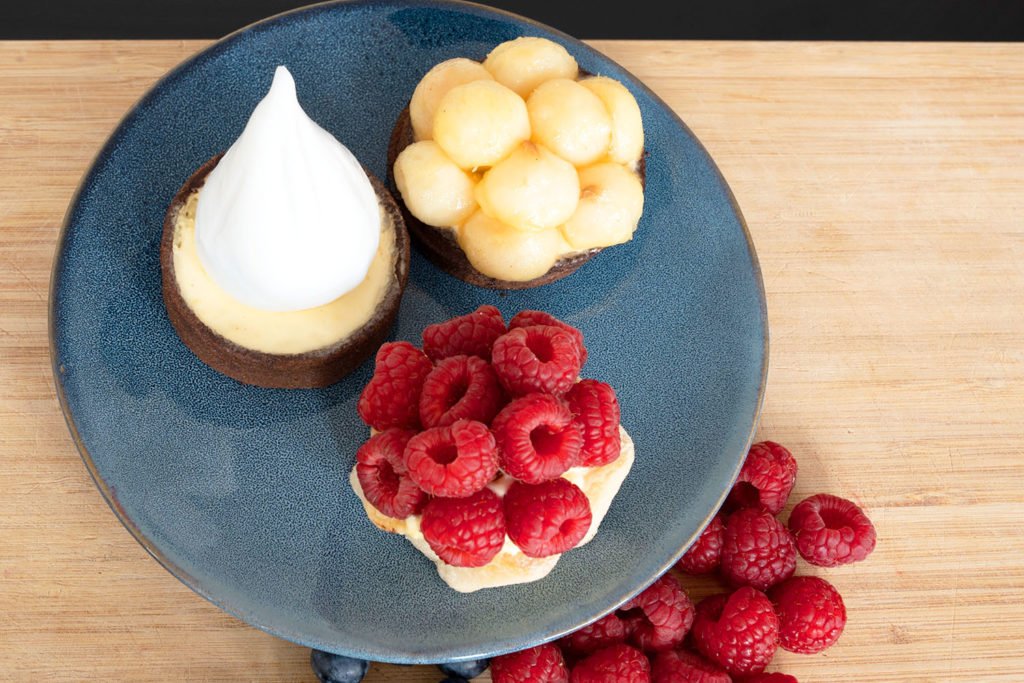 World First: A 3D Food Printer That Defies Gravity
The Digital Pâtisserie unveils "Patiss3" — the first 3D food printer capable of printing large volumes without the addition of additives.
Inspired by MIT, this revolutionary technology aimed at pastry professionals allows the creation of freeform shapes in record time. It was be presented at VivaTech, at Paris Expo Porte de Versailles. The event will featured a Foodlab at stand F60  offering demonstrations and tastings.
The Digital Pâtisserie has drawn inspiration from technology developed by MIT, enabling 3D food printing of pastries, and is currently aimed at the professional market. Marine Coré-Baillais, founder of the Digital Pâtisserie, former CEO of Sculpteo, a leader in 3D printing, and a former member of Cédric Grolet's team at Le Meurice, is innovating with technology that frees creators from the constraints of molds and gravity.
This patented technology allows freeform shapes to be created to the nearest millimeter. Compared with "conventional" pastry, which requires hours of preparation in successive stages, such as freezing, this innovation takes a tenth of the time, giving pastry chefs unprecedented freedom. This printer, which is transforming French and global gastronomy, will be manufactured in France.
New Pastry Art With 3D Food Printing
Visitors to Vivatech will be able to sample a 3D-printed cake with unexpected shapes, produced through a collaboration between the Digital Pâtisserie and the Parisian design firm Possible Future. The dessert, called Coral, reinterprets an iconic French pastry recipe – the Concorde. It will be presented in bite-size portions with a unique shape. The main ingredients of this culinary innovation are chocolate mousse, meringue, cocoa shortcrust pastry, and fruit confit.
The First 3D Food Printer To Free Creative Professionals From Gravity
The 3D printer is a connected machine that reproduces the structure of a ready-to-fill pastry while retaining the additive content of the original recipe as intended by its creator. Unlike existing 3D printing techniques which use gel to solidify the structure as it is manufactured, Marine has combined 3D technology with a focus on taste, by inventing a process inspired by MIT.
The Patiss3 printer offers two powders that literally support the structure during its production: One is universal and has the least impact on the end taste of the pastry, regardless of whether it is savory or sweet, while the other is cocoa-based and has been worked on to reduce the bitterness.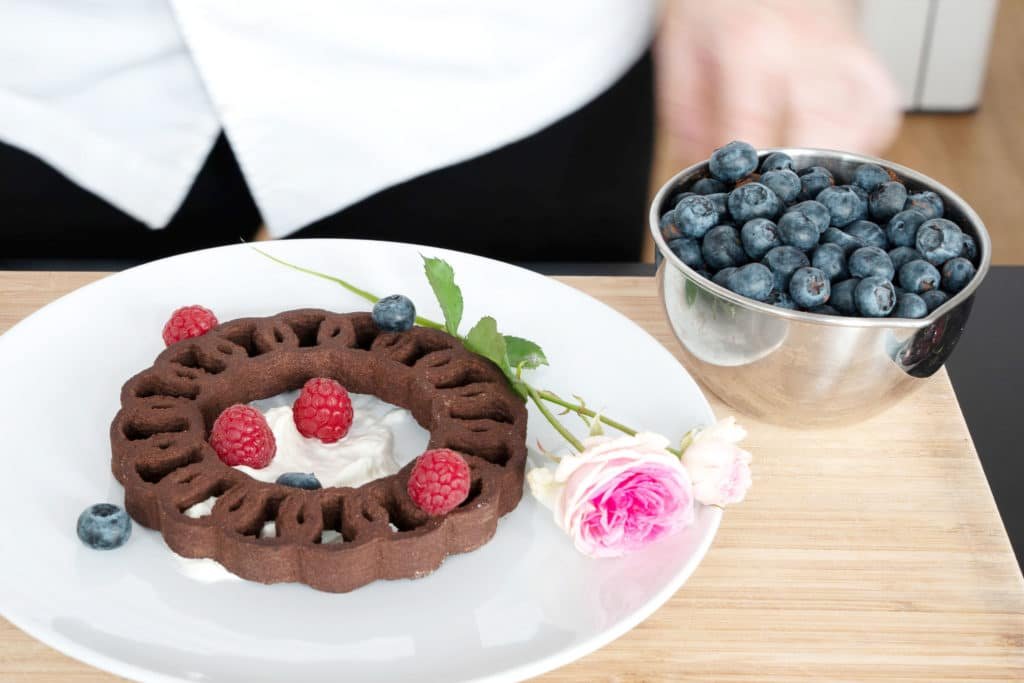 The depowdering station recovers the powder used during the printing stage, which can be reused up to seven times. Based on a 3D file, it is possible to produce every possible form that could be imagined, in biscuit for example, while controlling flavors and preserving the original taste of the recipe. The 3D printer is available with additional modules: a depowdering station with recovery and an oven to optimize production time.
A Champion Of Innovation In 3D Food Printing
The Digital Pâtisserie previously revolutionized the culinary industry in 2020 with CakeWalk 3D, a device that converts a personal 3D printer into a 3D food printer, along with its Slicer 3D print tracking software developed exclusively for 3D food printers.
Marine Coré-Baillais, the founder of the Digital Pâtisserie, says: "This 3D food printing technology provides all pastry chefs with a production method enabling them to rethink shapes and flavors by freeing them from time, gravity, and handling constraints. This transforms the creativity of an entire industry for the benefit of our taste buds, whether savory or sweet!"
Improvements To Creativity, Cost, Taste, And The Economic Model Based On Sharing
With this new machine, the Digital Pâtisserie is offering a hybrid business model enabling customers to increase their profitability by nearly 26%, through time saved on producing the most elaborate pastries, and reducing costs for silicone or steel molds, while also reusing the powder.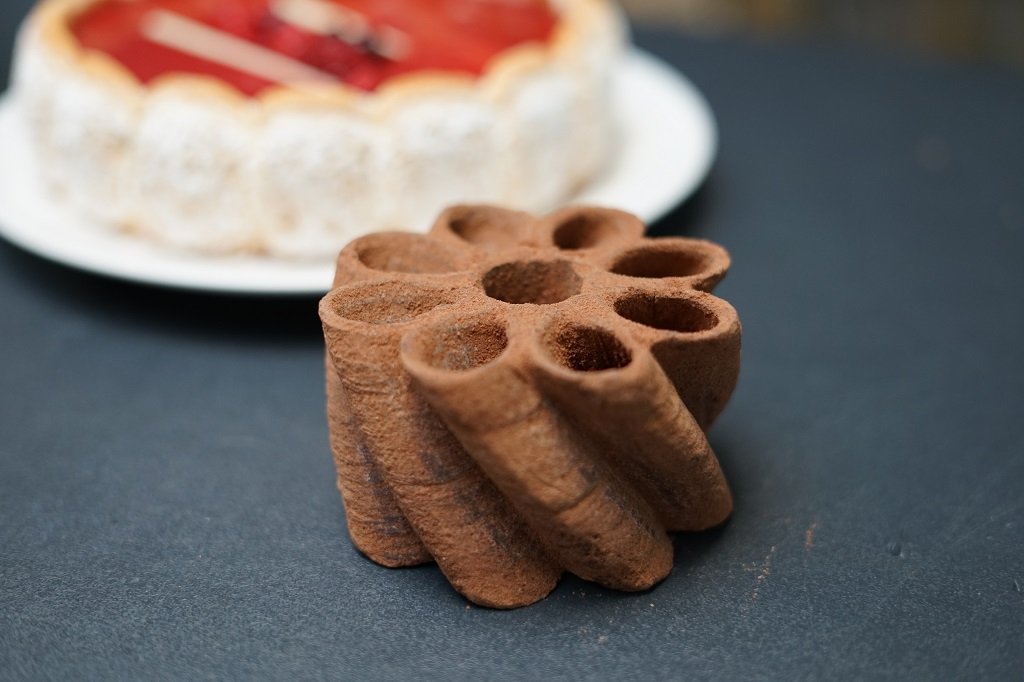 Aimed primarily at pastry chefs, restaurants, and industrial biscuit factories, the Patiss3 printer includes a marketplace that can be accessed via an app. This catalog of 3D models features recipes from famous chefs. The app protects recipe creators and contributes to the payment of royalties for each culinary creation used via the app, allowing professionals to offer signature dishes.
A Culinary Revolution "Made In France"
The Patiss3 printer is an environmentally-responsible concept dedicated to enabling the widespread creation of pastry structures using 3D technology while saving time and retaining the intended taste. The Foodlab, a laboratory for creation as well as research and development, will invite chefs to invent dishes. It will open in August in Rouen, the only French creative city to be distinguished by UNESCO in gastronomy. The École Fauchon cookery school is opening in the center of the city renowned for its famous biscuit-making tradition.
About Marine Coré-Baillais, Founder Of The Digital Pâtisserie
For 10 years, Marine Coré-Baillais has been working to develop the uses of 3D printing. Having graduated from ESSEC business school, Marine Coré-Baillais developed her expertise within Sculpteo, a global pioneer in 3D printing, where she was Deputy CEO.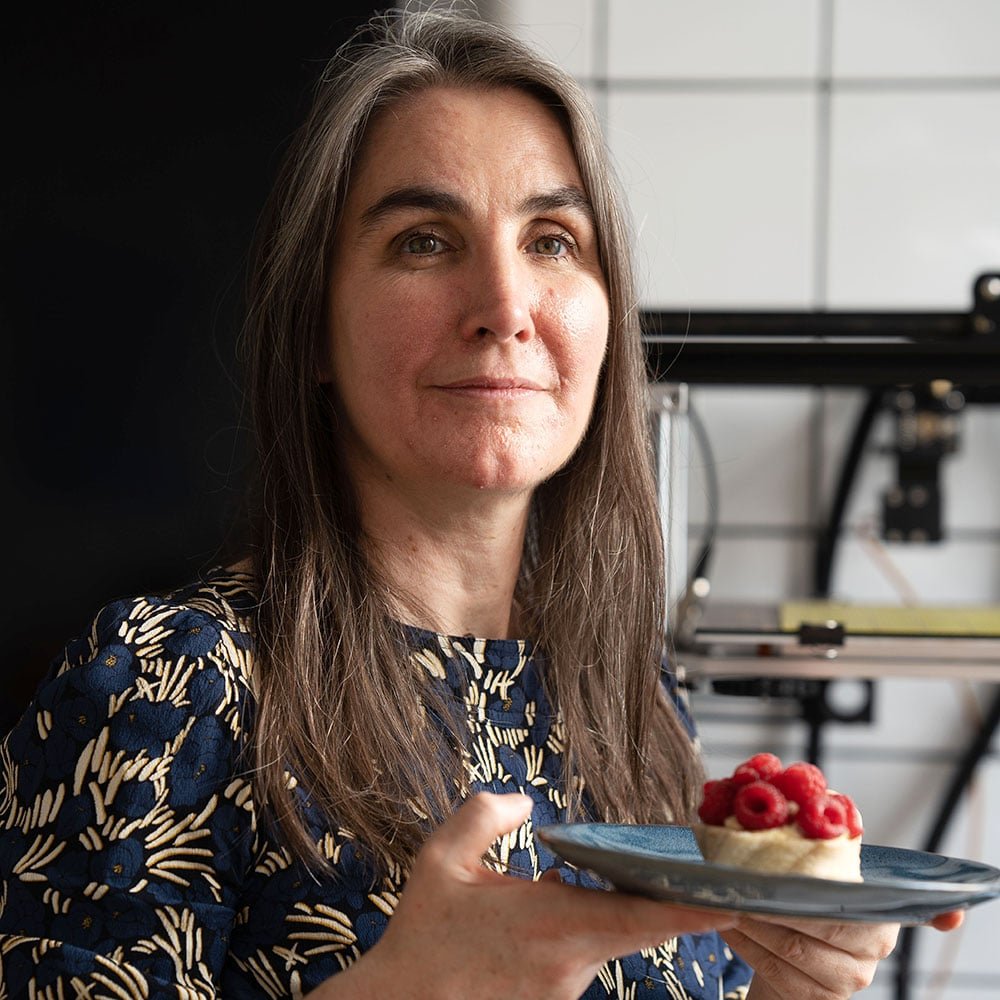 In 2018, passionate about pastry, she obtained a vocational diploma (CAP) from the École de Boulangerie et de Pâtisserie in Paris. She followed this up with an internship at Le Meurice, working under Cédric Grolet. In 2019, Marine decided to combine the innovative technologies of 3D printing with traditional expertise in order to invent new creations and texture combinations in order to develop brand-new sweet delights. The Digital Pâtisserie adventure was born. In 2020, Marine was recognized as one of the 12 most influential people in additive manufacturing by 3D Natives.