5 Must-Watch Artists At Rolling Loud California 2023
Rolling Loud California is back and better this year, showcasing more raw talent in 2023.
The world's largest hip hop festival is back with another fire lineup, featuring headlining artists Playboi Carti, Travis Scott, and Future, with special guest Lil Wayne. Among these four billboard-charting artists are a plethora of talented individuals who will make your brain explode with every lyric. As artists take the stage, there is no doubt fans will be erupting with joy, emitting euphoric screams with every song played. So far, each Rolling Loud festival has proven to be an exhilarating experience for numerous hip hop fanatics across the globe.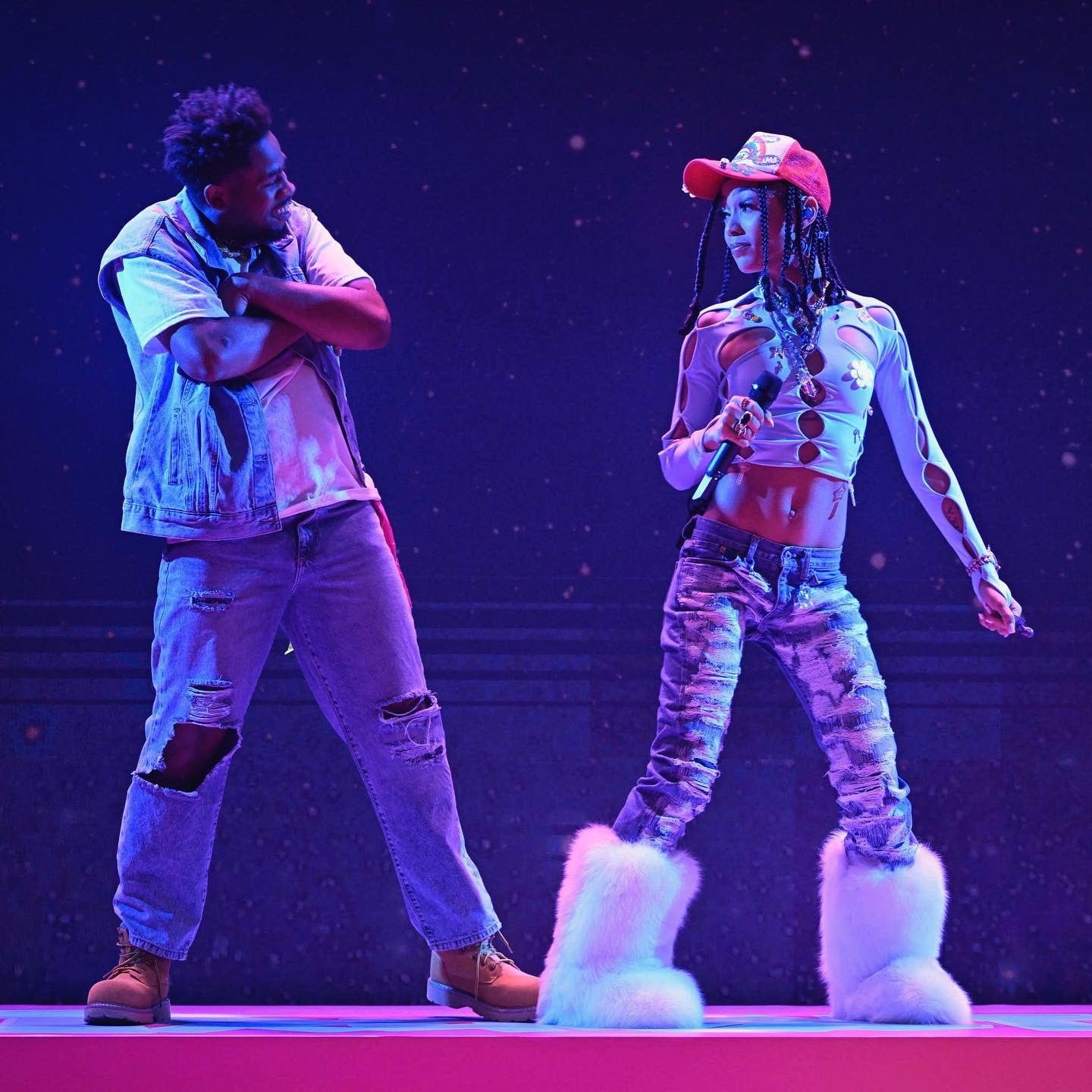 Taking place from March 3-5, the three-day festival features around 30-40 artists per day, excluding any surprise guest additions. This year, the California edition of the festival will be held at Hollywood Park Grounds in Inglewood, California. It was previously hosted in the Bay Area, Oakland, San Bernardino, and Los Angeles. Over 100 acts will perform, hitting the stage at full force while fans gasp in awe. With the amount of breathtaking talent performing we know it might be hard choosing which stage to camp at or run to. So, we put together a few spectacular artists.
Here are 5 artists whose sets you don't want to miss:
1.Coi Leray
Singer and rapper, Coi Leray, has been making massive waves in the music industry for several years. Rising from Boston, Massachusetts, the hit singer is spiraling upward to become one of the best rappers of all time. Her explosive entrance into 2023 with hit single, Players, only solidifies the need to see her perform at this weekend's hip hop fest. The song has run up over 100 million streams on Spotify, making it her biggest solo single yet. Releasing other hits like No More Parties, Blick Blick, and Wasted, she is sure to set the stage on fire. Watch her perform on Sunday to experience the set of a lifetime.
2. BIA
Hailing from Medford, Massachusetts, rapper BIA is topping the charts with each and every single she drops.  Starting the year off right, she released her latest single, SIXTEEN, speaking on her past in one of the most empowering ways possible. She is known to be one of the greatest rappers of our time, accumulating a massive fan base over the years. With hit tracks like WHOLE LOTTA MONEY, BEST ON EARTH, and LONDON, fans can prepare for an astounding performance on Saturday. Be sure to find her stage for an intoxicating performance that will leave your ears wanting more.
3. Xavier Wulf
Memphis Tennesy rapper riot Xavier Wulf is known for presenting his talents across the board. After forming Seshollowaterboyz in 2014, Wulf quickly became one of the biggest names in the underground rap scene. Some of his hottest singles include Psycho Pass, Kid Cudi- Remix, and Akina Speed Star. Underground rapper no more, Wulf has garnered traction from Billboard artists, critics, and fans across the globe with his entrancing sound. Shaking stages across the globe through numerous tours, his set is one to watch. Gather and watch him perform live on Friday for an experience you won't forget.
4.  Jeleel!
Dominating from Rhode Island, rapper, singer, and record producer, Jeleel!, is already garnering praise from fans, critics, and artists across the globe. In 2020, Jeelel!  caught the eyes of the record label 10K Projects, just two years after launching his music career. Since then, he has released hit singles like UNCIVILIZED! and SHOTS!, with his most famous track, DIVE IN, amassing over 79 million streams on Spotify. Known for his contagious energy, his performances have been nothing but entertaining, some of which he went viral for after doing multiple reps of reverse curls with one of his fans who jumped on stage. If you missed him at Rolling Loud Miami, be sure to catch his set this weekend on Sunday for an enthusiastic eruption of spirit.
5. Eem Triplin
Producer and rapper Eem Triplin is quickly climbing the charts with every bar spit. Rattling the hip hop world with tracks like JUST FRIENDS?, LOUIE V, and IF YOU GO, the up-and-coming artist is bound to release even more heat. His 2022 single, AWKWARD FREESTYLE accumulated over 33 million streams on Spotify, gaining him even more traction within the industry. The dual-threat entered 2023 with a bang, releasing his latest single, WALKED IN, further showcasing his hypnotic sound. Be sure to snag a spot at his set on Saturday, as he sets off this year's tour with his performance at Rolling Loud California.