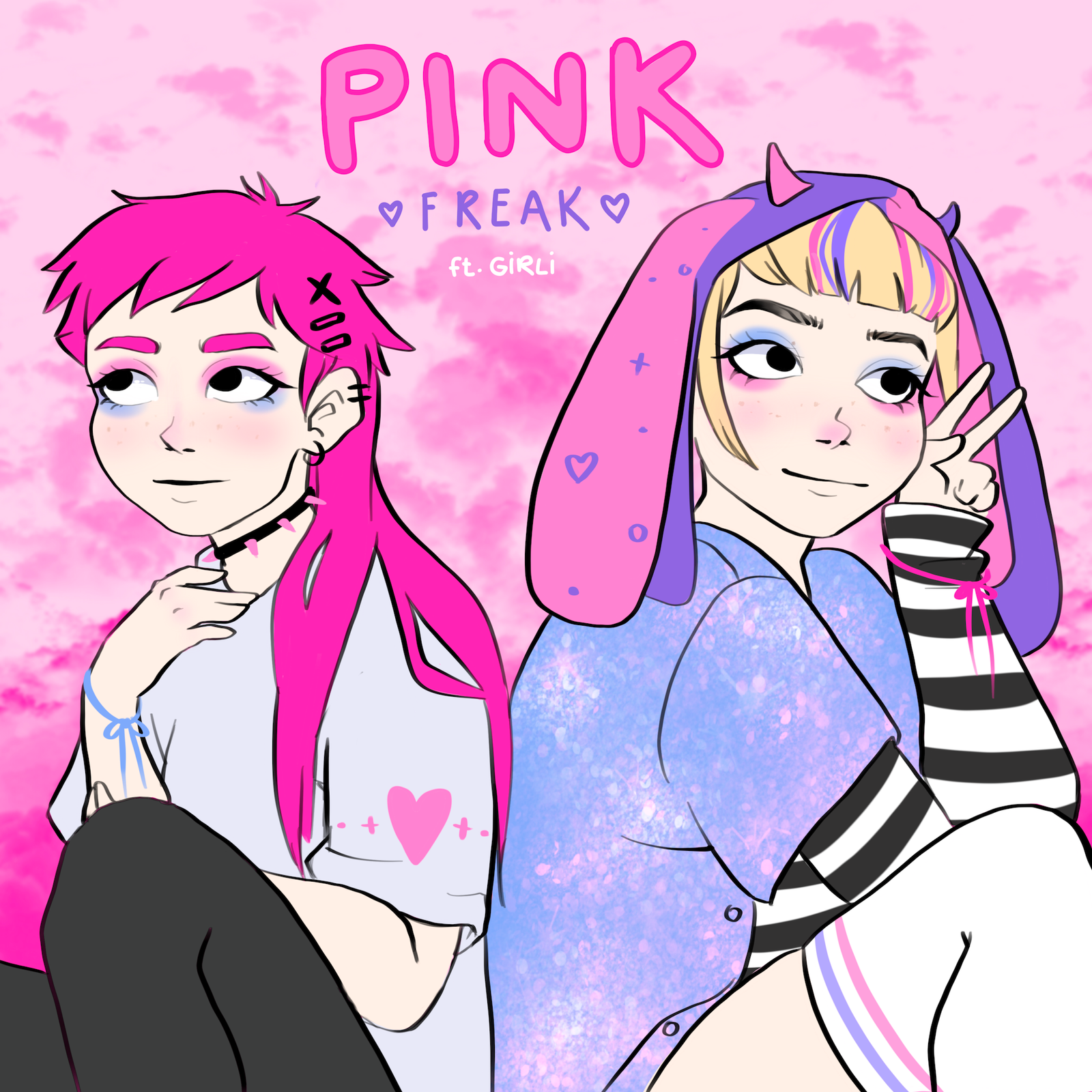 Elliot Lee And GIRLI Releases Electronic Pop Rock Single: Pink (Freak) Remix
The explosive electronic-infused pop-rock single is all about defying stereotypes and not having to fit into a label.
Elliot Lee is a Brooklyn-based artist and creator who fuses unpredictable sounds whose music often touches upon themes of loneliness, materialism, destroying gender norms, and mental health struggles.
GIRLI is a cybergoth and grunge-influenced artist who is making waves with her raw and unfiltered releases.
Elliot Lee has a fervent fanbase "the bubblegum army" and has amassed millions of streams and their music has been added to such high-profile playlists as Bedroom Pop among many others. While GIRLI has a dedicated social media following and over a million listeners a month on Spotify alone.
Elliot Lee fuses dark pop melodies with edgy vocals and innovative Electronic Rock soundscapes to create an unpredictable sound, acting as a voice for the voiceless. He holds an awareness of what music that is unhindered by norms can do for the underrepresented. This bravado oozes through the cracks of her homemade music, with tracks that are laced with late-night slumber party confessions and existential cognizance. Inspired by the feeling of loneliness, Elliot's music acts as a reminder that you are never alone.
GIRLI has a new voice: one that is even more raw and unfiltered than she has ever been in the past. Newly confident in her identity as a bisexual woman and an artist on an independent label. GIRLI has grown a lot since she first emerged at 17, in her embrace of different sounds and styles, as she leans harder into a grunge-influenced, riot grrrl sound, pushing the boundaries of what actually is 'girly', anyway.
Over the years GIRLI has crafted a persona that was as hard as the word 'girl' is soft:
"I built this thing up as GIRLI, like, 'I don't give a fuck what anyone thinks'. But actually, at that time, I really did. Figuring that out, and learning that it was okay to be vulnerable, was so big for me."
It was only after losing her record deal, relationship, and friendships that she was able to rediscover who she actually is, underneath the tough cybergoth facade – and along the way, she made the best music of her career yet.