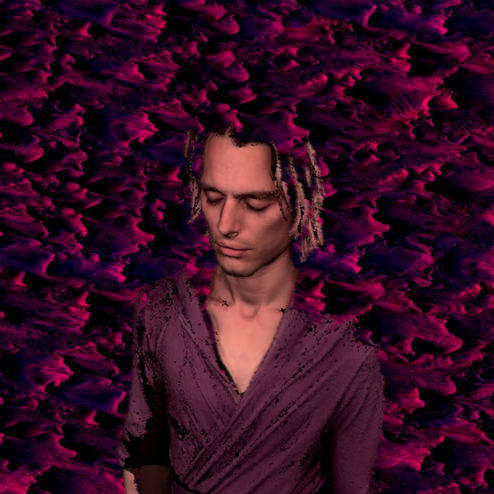 Gorgeous New Single From Electronic Alt-Pop Artist MAURY111: All Out
Berlin-via-Paris experimental electronic artist Maury111 shares intoxicating new single "All Out."
Berlin-via-Paris electronic pop artist Benjamin Ruby, or better known by his musical persona Maury111 shares his captivating new single 'All Out', out now on all streaming platforms.
Naming Björk, Thom York, RY X and James Blake as his biggest influences, Maury111 draws from his combined influences to create his own brand of  "mysticosmic" pop music. His distinctive sound has a bewitching and mystical quality to it, paired perfectly with his incredibly dreamy vocals; the track captivates the listener from the very first note.
Recorded in Maury111's home studio in Berlin, he experimented on synth to produce the main sound, and recorded falling chains to achieve the rhythmic elements and textury sound.
Speaking of the track, Maury111 says,
"This song is about letting tears out and my struggle to do so. I used to cry a lot when I was a kid, until my teenage years where it became a shameful thing for a boy to cry. I completely stopped crying, spent years without shedding a tear. Until the day one of my friends died. At first I still couldn't cry about it."

"I sang for his funeral and at the end of the song, I finally let it out. But then I locked it all in again, and after some time, I realised it was really unhealthy, which led me to write this song. Ever since, I hold it in much less, finishing this song really worked as a spell to heal this blockage."
Maury111 is a character created by the french singer, songwriter, and producer Benjamin Ruby. Bathed early on in a world of music thanks to a melomaniac father, Ruby sung as a soloist in the children's choir of the Opera de Paris and went on tour, performing classical music all over the world until the inevitable teenage voice break. Further delving into this life of music, he learns guitar and bass, to later play rock, pop and jazz for different bands in Paris.
His persona Maury111 reveals itself, during a moment of epiphany, while in a music retreat in the countryside of France organised with Facundo Rodriguez (Chien Méchant) and Basile Monsacré (Egregore), his two life-time friends and musical journey brothers ever since the opera's choir. He says, "It was when I felt the universe as a whole that I understood what I had to do. I knew I had to talk about this spiritual discovery. There were three of us and everything was just one."
From then on, Maury111 blooms by producing introspective "mysticosmic" pop music in his studio in Berlin as well as playing excessively in Berlin and touring in France, Netherlands, Spain, Switzerland, Italy, Germany and South Korea.