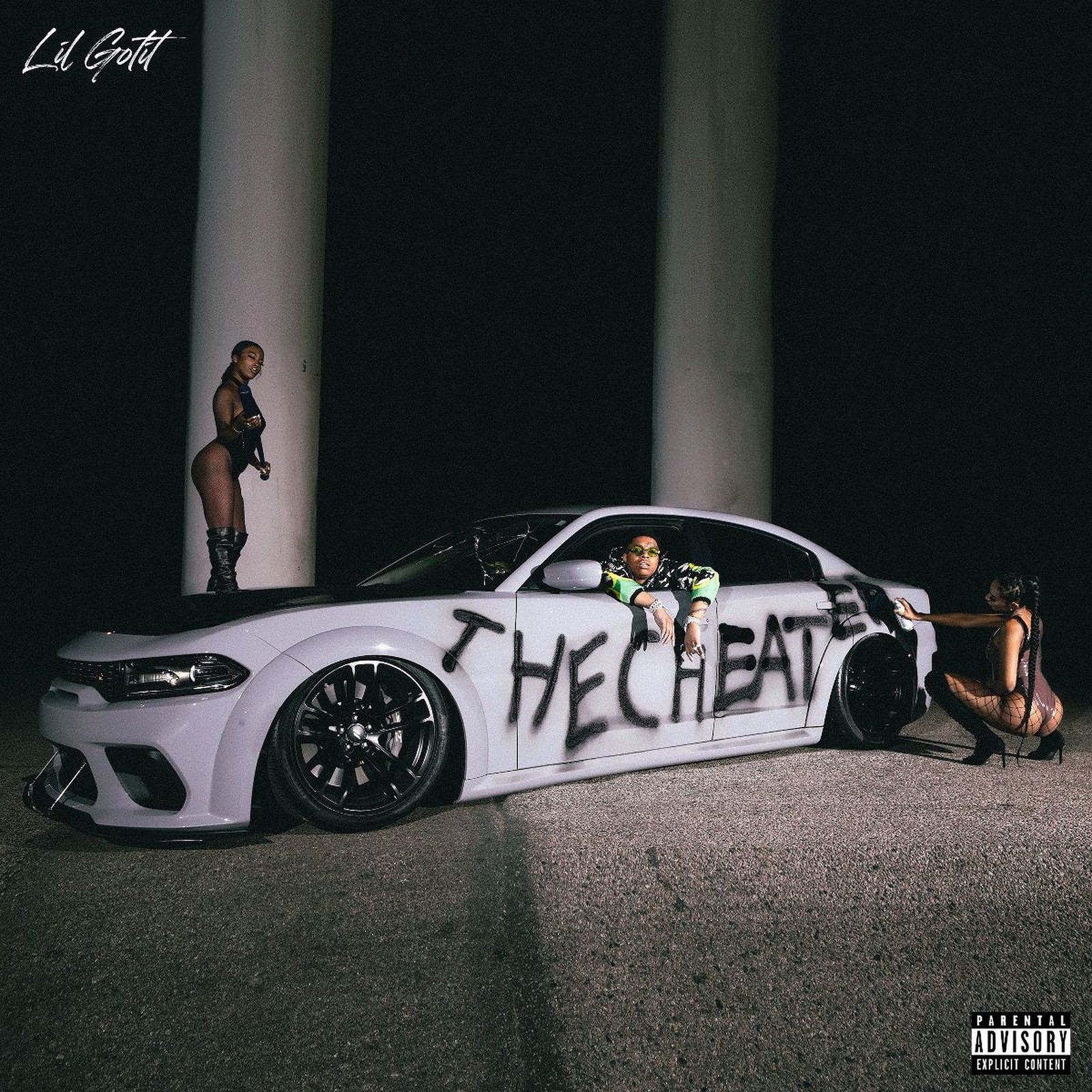 Hip Hop Artist Lil Gotit Cuts Through The Noise In New Video: Shut The Door
The ATL stunner goes all in as his brother watches over in the new video from his recent project, The Cheater.
In Atlanta's bustling trap music scene, only the most colorful characters with the boldest ambition can rise above the noise.
Two of the city's most electrifying talents in recent memory were brothers Lil Gotit and Lil Keed, who grew up in the same Cleveland Avenue apartments that birthed Young Thug, whose sound inspired them to take their eccentricities to new heights. Lil Gotit, along with the city of Atlanta and the global hip-hop community, grieves last month's tragic loss of his older brother Lil Keed. While the loss of such a prolific talent will be felt for years to come, Lil Gotit was quick to voice his mission on Instagram: "All gas no brakes no more playin. I got you keed!"
Making good on his promise, Gotit returns to share his video for "Shut The Door." The latest track to receive visuals from his recent project, The Cheater, "Shut The Door" finds Gotit at his most locked-in, putting his indelible spin on the maniacal melodies and frantic flows endemic to his Zone 3 home. The VisualsByLuke-directed "Shut The Door" video captures Gotit locking in at a studio session with Keed by his side. Making his titular request for some quiet before diving into the beat, Gotit spits saccharine flows without spilling a drop from his YSL-branded double cup. As Gotit hits his stride, he trades in his laid-back muted delivery for a more manic one, bellowing bars like, "Bentayga riding or Beamer/Everything I cop got a 'B'/Big fire turn him to a singer/Turn a n**** to Alicia Keys."
"Shut The Door" is a highlight track from Gotit's recent project The Cheater, released last month via Alamo Records. The Cheater finds the 22-year-old artist in complete control of his vocal instrument, able to slither his way into unexpected rhythmic pockets and switch on a dime between emotive melodies and percussive rhymes. Home to recent offerings "She Know It," "Take Care" ft. Millie Go Lightly & Toosii, and "Rich Sh*t" ft. Ty Dolla $ign & Lil Keed, and new highlights like "6 Figures" ft. BIG30 & Lil Keed. The Cheater introduces the mischievous rapper's latest persona–following in the footsteps of previous projects that presented him as a "Hood Baby" or "Top Chef" or "Superstar Creature"–proudly polyamorous and persistently pushing the envelope, The Cheater is happy to entertain, but never to be trusted.
With additional guest spots from Yak Gotti, BIG30, CEO Trayle, Enchanting, and more, The Cheater finds Gotit welcoming the world into the kingdom he's built and prepares to expand its borders far beyond the confines of Zone 3. The Cheater is available everywhere via Alamo Records.