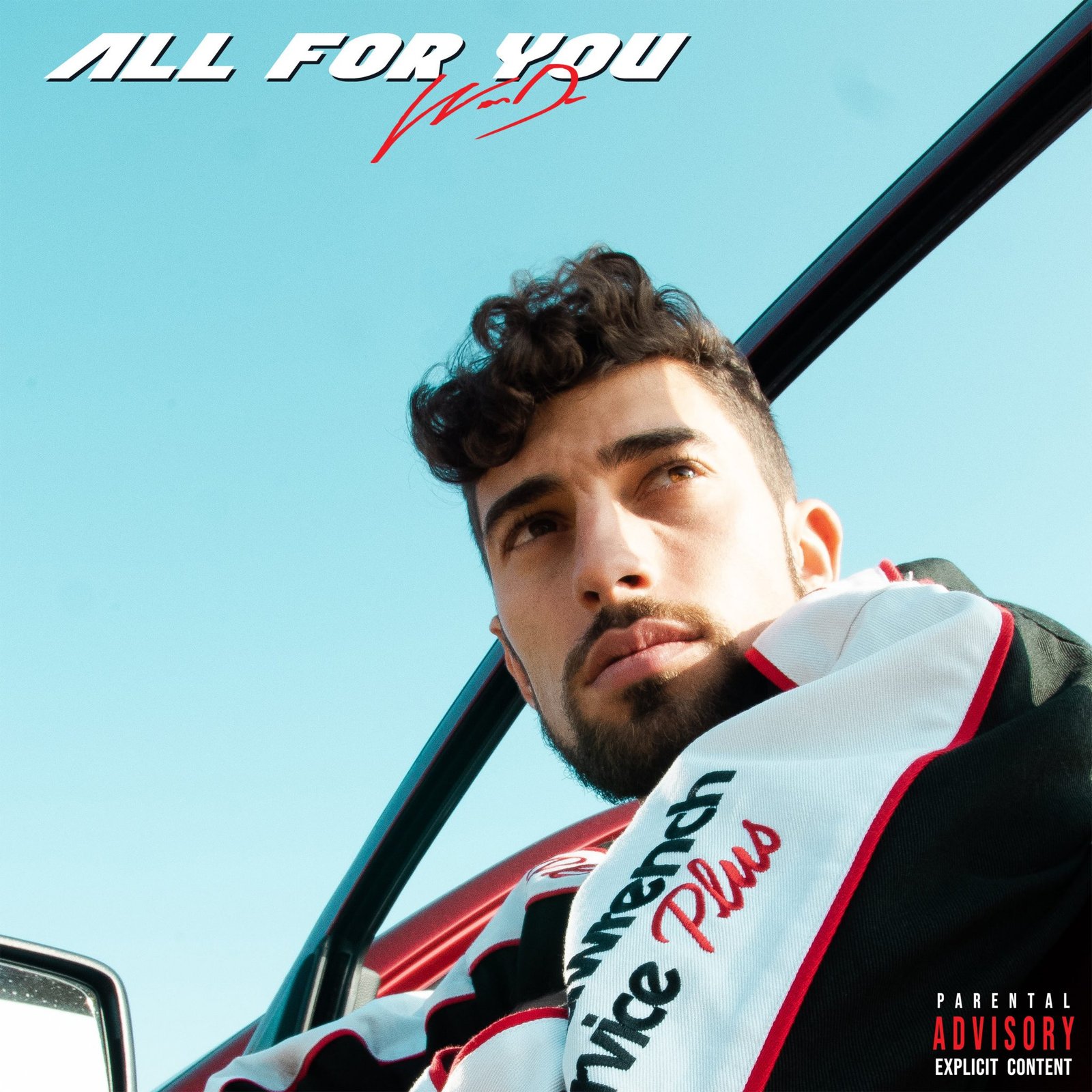 Hip Hop Artist WONDR, Delivers A Smooth Vibe On New Single, "All For You"
All for You is the ultimate mixture of soothing, rhythmic, and sonic tones.
WONDR took a love for NASCAR/car racing and passion for music and combined both to write "White Aston," which, in turn streamed over 500k times (and counting) on Spotify alone. The song landed him his first festival billing at Summer Daze Music Festival in Raleigh NC, and validated WONDR, who had previously been in a duo, as a solo artist.
While he has only been performing as a solo artist since January 2018, WONDR's music has already been streamed over 1.5 million times, he received first sync deal with "The Crew 2" video game for Xbox and performed extensively as a Nashville transplant. WONDR recently moved to LA and has been in the studio daily working on new music. WONDR's talents are not limited to music.
Over the past two years, WONDR's modeling career has also taken off and he has appeared in campaigns for Adidas, Ford, UGG, and Russel Athletic. He was also featured as Nashville Lifestyle's "25 Most Beautiful People 2017."
"I just want to be portrayed as the person I am. I'm a kid from the north but raised in the south around plenty of southern hospitality. I respect my peers and those around me. I've always tried to put others before me and I enjoy bringing people together. I enjoy talking with new people and getting to know friends better. I've worked hard for everything I have because I know how much I've been given and the hardships my family has come from. I take nothing for granted. I always hustle hard because I know someone out there is always working harder. I respect people no matter what walk of life they come from or what others might think of them."