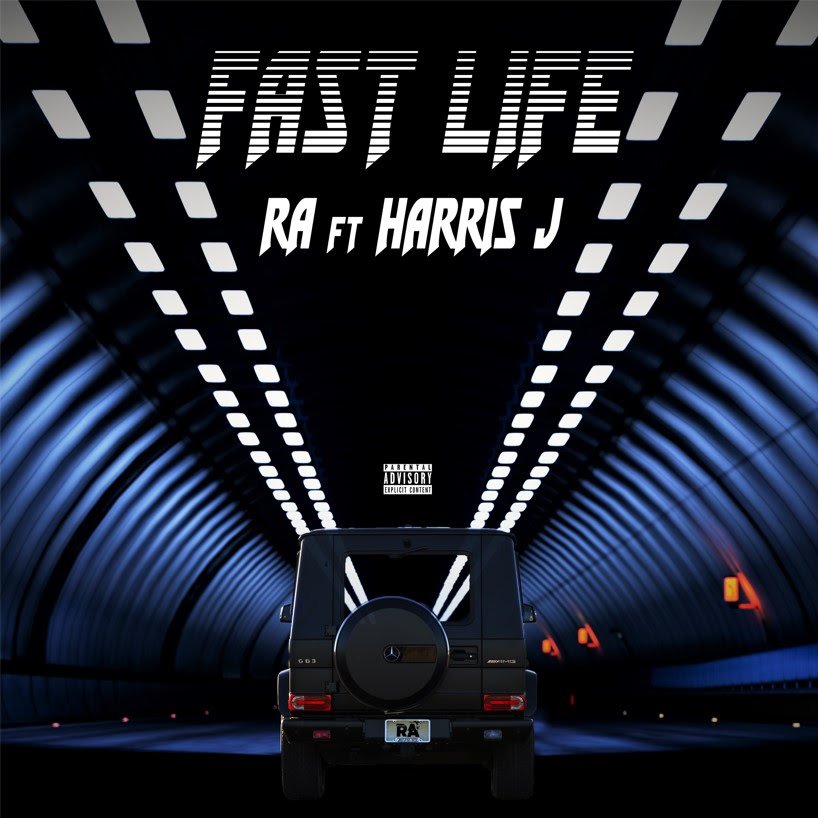 RA Featuring Harris J: Fast Life, Out Now
RA (Real Artillery) taps London hit-maker Harris J for slick single "Fast Life" ahead of forthcoming Parabellum EP.
South London's hailing emcee RA has returned with the visuals to his latest slick single named, "Fast Life" with assistance from London hit-maker Harris J; set to feature on his forthcoming EP entitled, "Parabellum."
Taking a slightly slicker approach to his usual charged-up style, "Fast Life" sustains a glossy feel accommodating a slick yet infectious hook courtesy of fellow London hit-maker Harris J. Underpinned with an eerie Benzmusik and Rilbeats-produced backdrop, we are welcomed with Harris J's auto-tuned vocals before RA later pierces through with his signature fiery flow. Spraying the beat with raw street poetics and unapologetic bars throughout, the contrast between both artists intertwines effortlessly.
Paired alongside a set of dark visuals, we follow the pair around an industrial setting alongside a set of dancers before taking to the streets of London in a flashy whip. Extending his run of wheel-up worthy bangers, the quick transitions and cityscape shots correlate seemingly with the feel of the track. With more music on the way, "Fast Life" is another taste of what's yet to arrive from his forthcoming EP!
Growing up on old-school revival to reggae music, and more, RA began to pave his way through the scene in the rap group Roadside G's and in turn established himself as an artist to watch. Following a 10-year hiatus, the Brixton native returned to music in 2018 and has since been on a mission to take supporters back to his musical roots as he gears up for his first studio EP