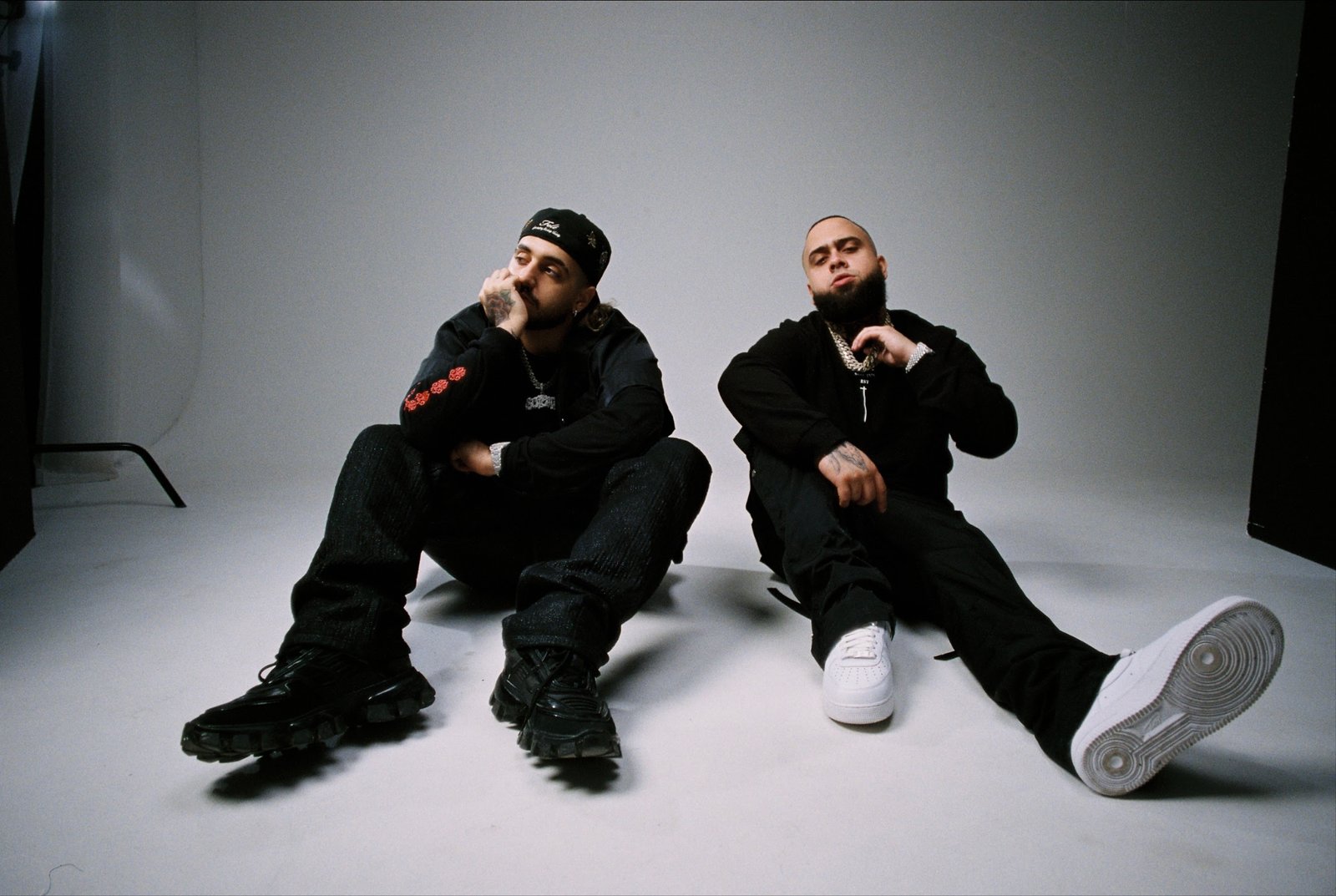 Danny Towers & DJ Scheme Share 'Florida Water' With Luh Tyler & Ski Mask The Slump God
The dynamic sunshine state duo share a star-studded first video single with two more Florida phenoms.
Bruising emcee Danny Towers and versatile producer & DJ DJ Scheme are crucial figures in the Florida rap scene. Today, the producer/rapper duo recruits two more heavy hitters from the Sunshine State, teaming up with South Florida superstar Ski Mask The Slump God and 16-year-old phenomLuh Tyler, one of the state's fastest-rising rappers, for new video single "Florida Water." Produced by Scheme himself, "Florida Water" is a sinister slapper ("this that weed blowin', lean pourin', real gangsta music," intones Danny Towers), combining the smooth rider music of Luh Tyler's native Tallahassee with the darker edges that have defined the South Florida underground sound.
The song is a showcase for Danny Towers' bone-deep rasp, as the Orlando native delivers a memorable hook alongside one of his most tongue-twisting verses to date:
"Bumper to bumper, I'm in Rancho Cucamonga, I just snuck in with that thumper, n****."
Luh Tyler and Ski Mask The Slump God elevate their games to keep up with their host, the former weaving his signature laid-back flow around Scheme's seismic 808 thumps, and the latter closing the proceedings with a colorful, Chia Pet-referencing verse. In the video, directed by Paperweight Productions, the fearsome Florida foursome gathers in Broward County backstreets, commanding a fleet of off-roaders and dirt bikers as they flaunt their ice and bring out the block to rap along.
Longtime friends and close collaborators, the creative relationship between Danny Towers and DJ Scheme reaches back over half a decade. Born and raised in Orlando, Towers has been a member of the Members Only collective since 2015, regularly collaborating with the likes of Ski Mask, XXXTentacion, and more. Miami native DJ Scheme worked his way into the scene as a DJ and producer, starting his career as a tour DJ for wifisfuneral before linking up with the Members Only crew shortly afterward.
The duo first officially connected on Scheme's debut EP PRESEASON, serving up the upbeat "RVD" and the massive underground hit "How You Feel? (Freestyle)," also featuring Ski Mask The Slump God, and Lil Yachty, which generated over 100 million on-demand streams en route to GOLD certification by the RIAA. Towers appeared on multiple highlights from Scheme's FAMILY album, including "E-ER" which reunited the four artists behind "How You Feel?" and once again went GOLD. Both Towers and Scheme are fixtures at Rolling Loud Festival, performing at nearly every event since its founding in 2015.
With "Florida Water" in the books and more fiery singles to come, Scheme and Towers prepare to make a splash in 2023.
DJ Scheme has evolved into one of the rap industry's most influential figures. The Miami native started his career as a tour DJ for wifisfuneral, before linking up with Ski Mask The Slump God, and XXXTentacion and joining their Members Only collective. Over the past half-decade, Scheme has evolved into one of rap's most in-demand DJs, serving as an official tour DJ for the likes of Juice WRLD, Pouya, Robb Bank$, Fat Nick, and more. In 2019, XXL tapped Scheme to be the official DJ for its 2019 Freshman Cyphers.
DJ Scheme is a fixture at Rolling Loud, hip-hop's biggest festival brand, performing DJ sets at every Rolling Loud event since its inception and acting as master of ceremonies for the emotional Juice WRLD memorial during Rolling Loud Los Angeles 2019. As the official DJ of Rolling Loud's Twitch channel, Scheme has evolved into an engaging on-camera personality, regularly co-hosting Rolling Loud's The Rotation talk show and acting as host for two Loud Stream virtual festivals.
With his album FAMILY, Scheme looks to translate his vision into a cohesive statement about the power of artistic collaboration. FAMILY is available everywhere via Scheme Records/EMPIRE.