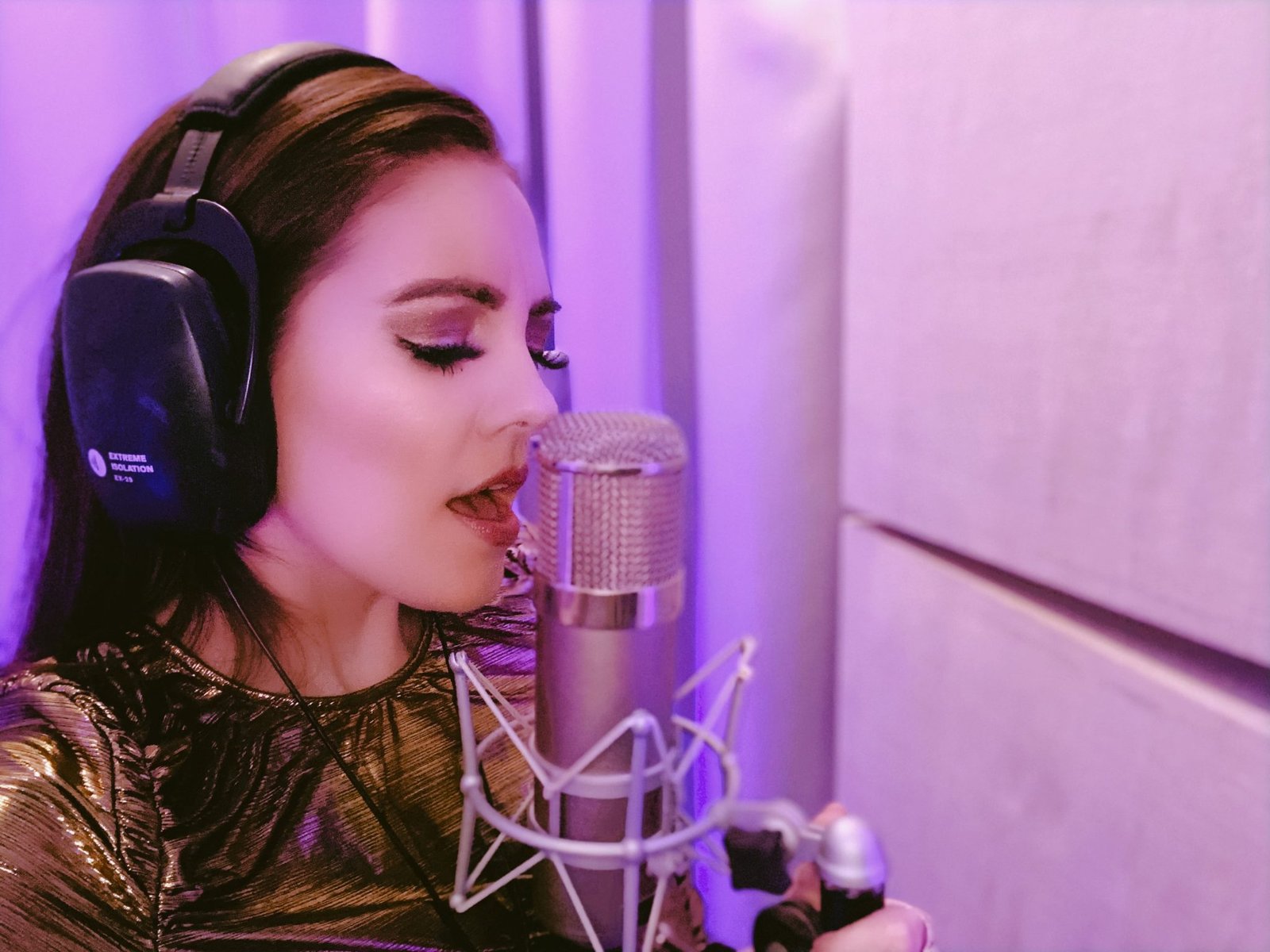 Insight Behind The Unique Vocal Tone Of Dina Renee
Dina Renee is an upcoming pop artist originally from Knoxville, Tennessee, and currently based in Los Angeles, CA.
She always wanted to be a singer and taught herself how to play piano by ear at 3 years old and started writing songs soon after. She looked up to her older brother and sister growing up who were also musicians, but was also inspired by artists such as Britney Spears, Mariah Carey, and Sheryl Crow.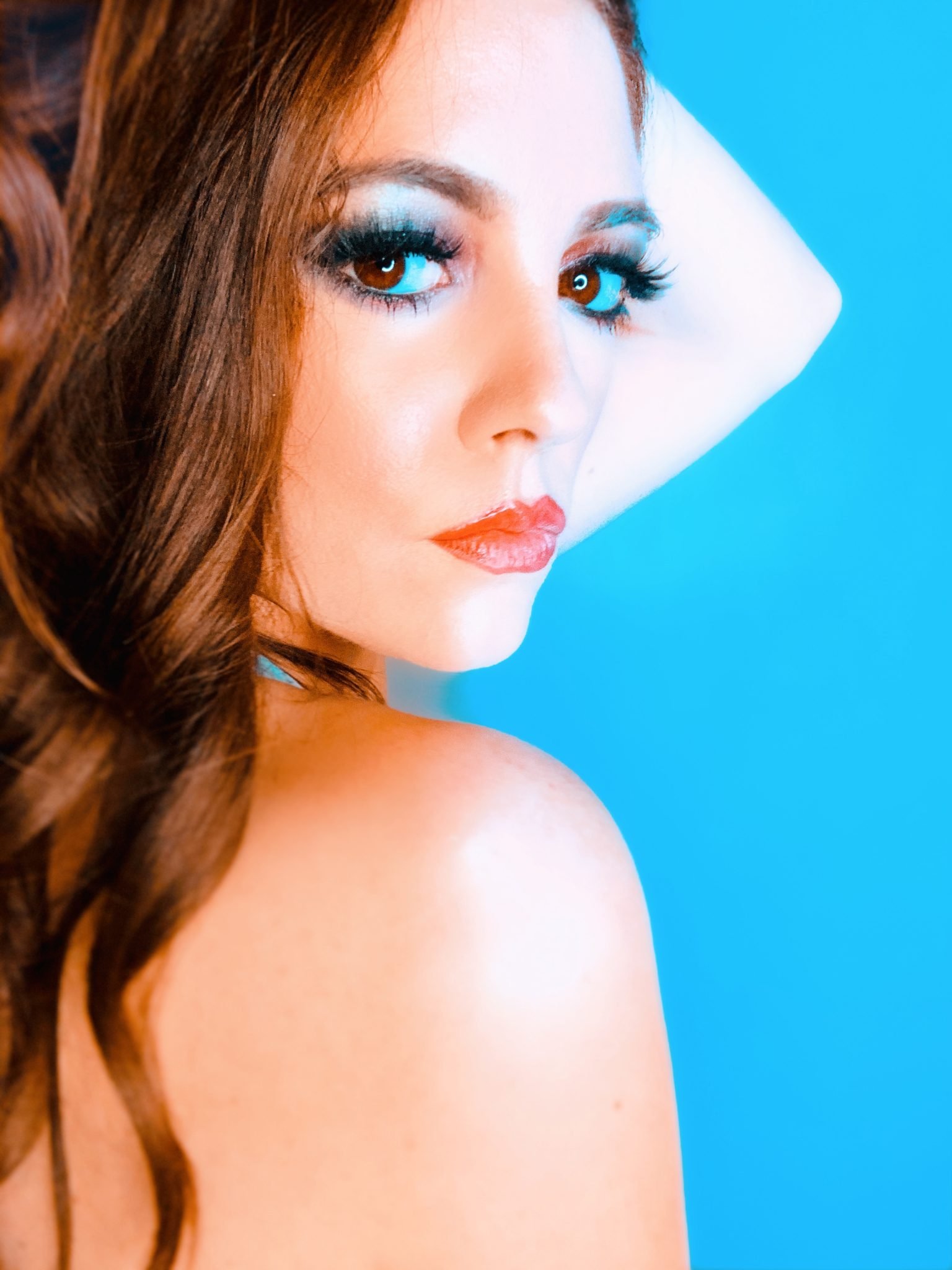 All photography by @dreamitdinaphotography
Dina's goal for everyone she meets is to inspire him or her to follow his or her dreams now- "Do it now" is her mantra as life is short she says.  Despite her perfectionist ways- she is now pursuing the dreams she had as a young girl and is fearless of the future.
We interviewed with Dina about the start of her musical journey, favorite instruments and plans for the future.
When did you start your musical career? 
I started writing songs when I was probably 9. I didn't start releasing my music on every platform until 2015. 
How do you feel artists stay relevant locally, nationally, or even globally? 
I think the most important way to stay relevant to the world is to stay true to yourself. The world has enough ingenuity out there, and I think listeners love finding artists that are vulnerable but also know who they are. That's what I love about being an indie artist is knowing that everything I put out there is completely me. Being unapologetically you will always stay relevant because it's real-thats what inspires people. That's what makes people feel something. 
The past, present, or future. Which period would you like to recreate in a form of art?
It would be cool to create an art form that shows how different music accessibility was in the past, but I think I'd have to choose the present.  I think people including myself need to slow down and stop worrying about the future of the next best thing. I'd love to create an art form that just allows people to stop where they are and just be grateful for that present moment and know that everything will work out. 
What medium or instrument is your favorite to work with and why?
I have been playing piano by ear since I was very young. Something about it just allows me to get lost and it feels rewarding to challenge myself by figuring out a song's chords. 
What sets you apart from other artists?
I'd say I've always had a rather unique voice. It took me a very long time to accept myself for who I am, but I can definitely say every project I put out there is 100% me. I just released my music video for my single "What I'm Not Gonna Do." Having so much input on that project, I was really able to show so many sides of myself. I've always been a very colorful person and maybe the girliest girl I've ever met. But, I've also been through some definite hardships in my life. After losing my mom to cancer, I started putting myself out there more. I wanted to show the world that you can persevere even when your biggest fear happens. 
Music is all about expression, what do you like expressing in your work?
I think the most important thing for me is writing songs from personal experience. I want songs that are very true to what I've gone through but also can inspire and empower my audience. I want people to feel something and know they aren't alone in experiencing whatever emotion I'm talking about in the song. I have one song called "La La La." It's a song about a breakup, but I wrote it right before my mom passed away. A lot of people have told me lately that they can hear the emotion in that song and it is their favorite. That means a lot because I was going through so much emotion at the time and I just am glad my actual truth can he heard in my music. 
The Fox Magazine is all about inspiration, what/who inspires you the most?
My niece Lydia inspires me the most. She's been writing songs on the piano since she was 3, and I can't even begin to explain how incredible she is at coming up with full on songs on the spot now at age 10.  I am inspired to help people going through pain but also empower listeners to not be afraid to go for their dreams. I have always been inspired to put myself out there in the most vulnerable way through the songs I write to tell people they aren't alone. 
Has music always been your career plan?
Since I was about 3 or 4 I knew music was what I wanted most and that I wanted to be a pop singer. I started recording myself with a cassette player and taught myself piano by ear. I lived in Knoxville, Tennessee. It's weird because looking back I knew every single day my adult life would be so very different. I never wanted a normal life with a 9-5. I instinctively knew I'd be in Los Angeles by myself and it would be hard at times, but I always knew what I wanted most and that I had to pursue it. 
Do you feel you would create music forever?
Yes. I'm a very creative person so there's also my passion of fashion, photography, doing make up, and acting that I have. But, making music is what drives me to even breathe. Even when I'm old I would love to be writing with other artists to help them tell their story.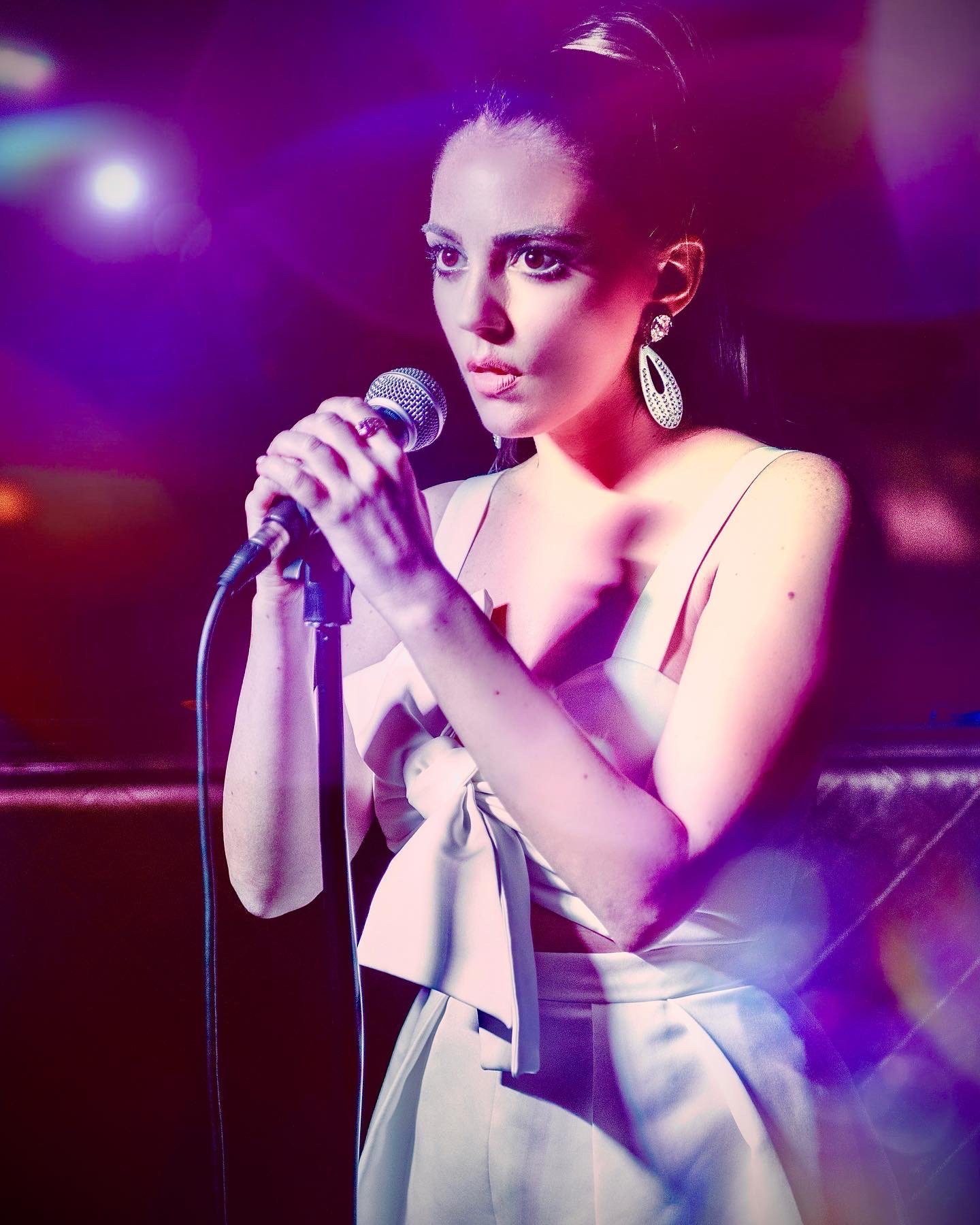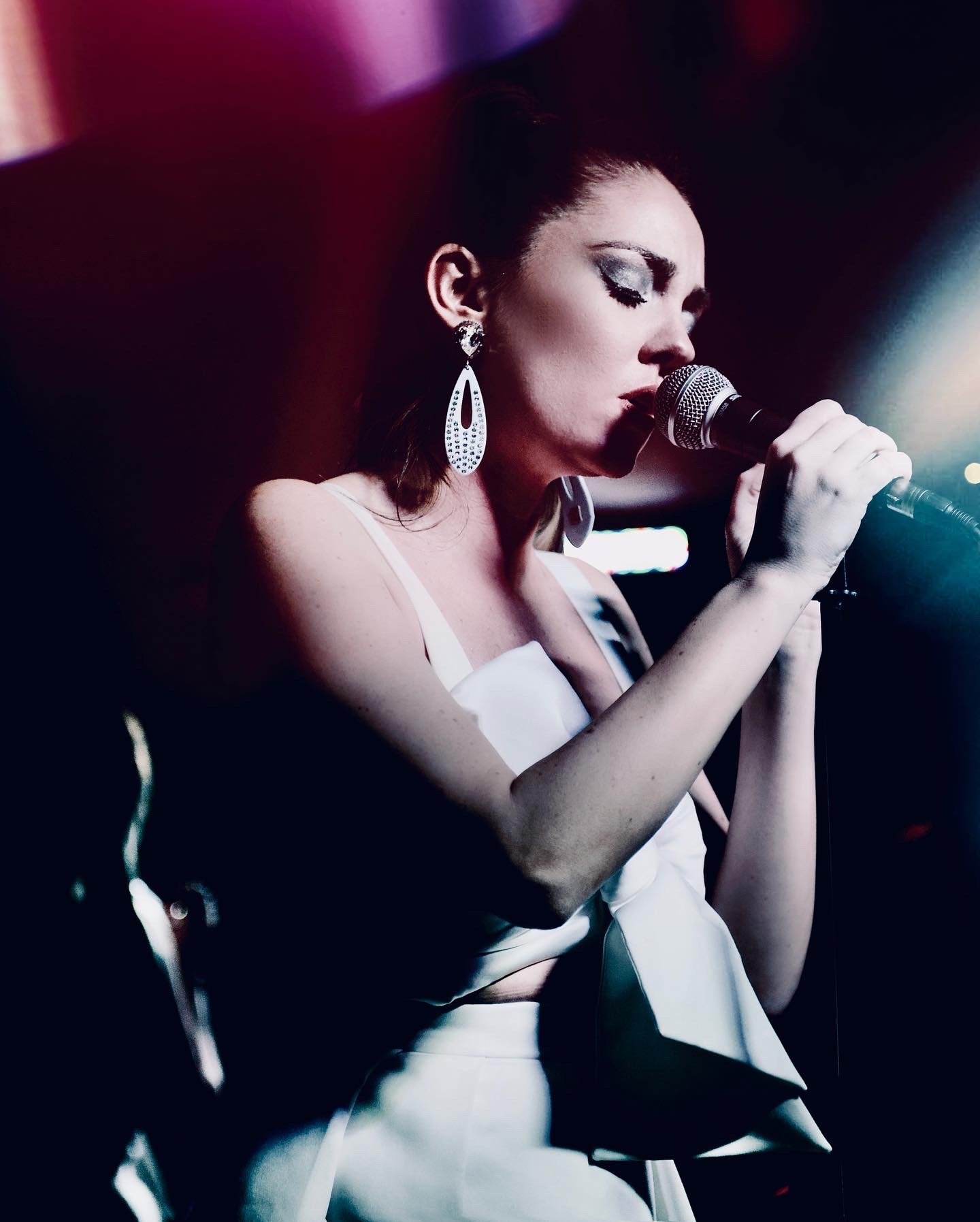 What motto, quote or words to live by do you use to stay motivated when you aren't feeling inspired? 
"Do it now" is my mantra. I have a tendency to procrastinate which can lead to me not being inspired because there's too much to do and I get overwhelmed. I now try to take one step at a time and stop putting things off. I also think having a very authentically "you" home that is organized and clear of clutter can definitely affect your mental state in a positive way to stay inspired. I actually just developed a masterclass on this.  
What's the best part of being a musician?
The songwriting process of creating new melodies is such a magical feeling I'll never get  tired of. I've also always loved music videos and that was part of why I went to college for video production. I love telling a story visually to go with my songs that mean so much to me. The best part of being a musician is probably just having anyone hear my songs. That's all I ever really wanted. 
Name a few artists would you love to do a song with and why  –
Britney Spears. She is the one artist who has never disappointed me with an album. People have never given her enough credit for staying completely true to who she is in her music. I'd also love to do a song with Lizzo. She is so talented and just seems hilarious and gets life in the best way. We need to be friends.
What's something people would be surprised to learn about you? 
I don't know if this is surprising. But if you don't know me you might find it weird that I carry a microphone with a speaker on it in my purse at all times.  Boring party? Don't worry I got you covered.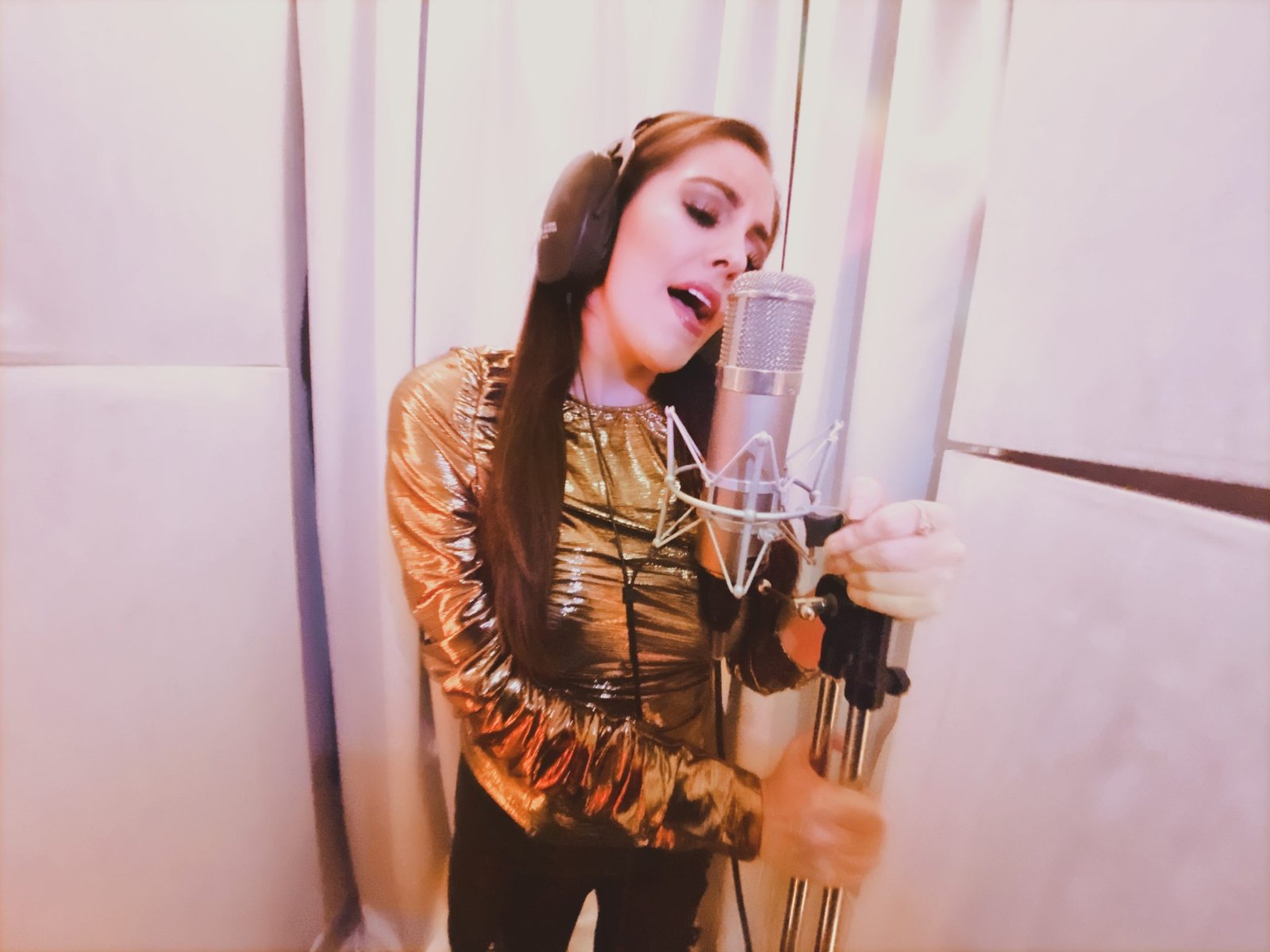 What's your best advice for aspiring musicians?
I would say to not be afraid to learn how to produce yourself or at least record your own vocals. Practice everyday. Don't be afraid to be vulnerable. Don't put music out that isn't 100% you. Go out of your comfort zone and know that if this is something you've always wanted to do the time is really now. You can do this!
---
Connect WIth Dina!