Latin Popstar Anna Chase Release Acoustic Performance Video For Her Song: Color
Singer, songwriter, and model Anna Chase released her acoustic performance video for "Color", which was originally released via Loki Artist Group and Tiny Island Productions.
The intimate performance video was recorded at the historical Hotel Palmaroga in Asunción, Paraguay, and features Chase playing piano and performing the acoustic version of her song solo.
While the original track was more upbeat, the new acoustic version gives off a more personal and melancholic feeling.
"I always knew I wanted to make an acoustic video for Color," said Chase. "I feel that when songs are acoustic, the lyrics pop more and are able to connect in a deeper way with listeners."
The video was produced by Sergio Cuqejo, with Mario Amarilla operating as the director of the video, as well as Mathias Maluff serving the role of director of photography. Cuquejo is a well-known producer in Paraguay, recently being involved in Netflix's Luis Miguel: The Series. Chase has known Cuqejo, Amarilla, and Maluff since her teen years and was overjoyed to have them on this meaningful project.
The song was co-written by Chase and co-written/produced by Jakke Erixson, aka T.I Jakke.  Jakke has previously worked with iconic artists such as Christina Aguilera, Jennifer Lopez, Enrique Iglesias, and Tini and Alvaro Soler. Additionally, he wrote Ava Max's global #1 hit "Kings & Queens" which has over 350 million streams and is soon-to-be double platinum in the U.S. He has previously produced Chase's earlier music such as "Aventura" and "Frontera".
"The idea (for the lyrics) came out naturally," Chase revealed while revisiting her creative process.

"I was going through a phase of joy and happiness, and I wanted to share this feeling with the public. The story was already there since it relates to something that I was personally going through. I just had to put the words together."
While listening to the single, Chase wants her audience to separate themselves from the stresses of everyday life and to feel comfortable with being their authentic selves.
Chase, who is of European and Brazilian heritage, has been releasing music since 2015. Her modeling career has also been a huge success. Chase has been part of several fashion shows, commercials, and campaigns for brands such as Aeropostale, Puma, Sedal Recarga, Corona Extra, Telefonías Claro, Dan Ganas De Watts, among others.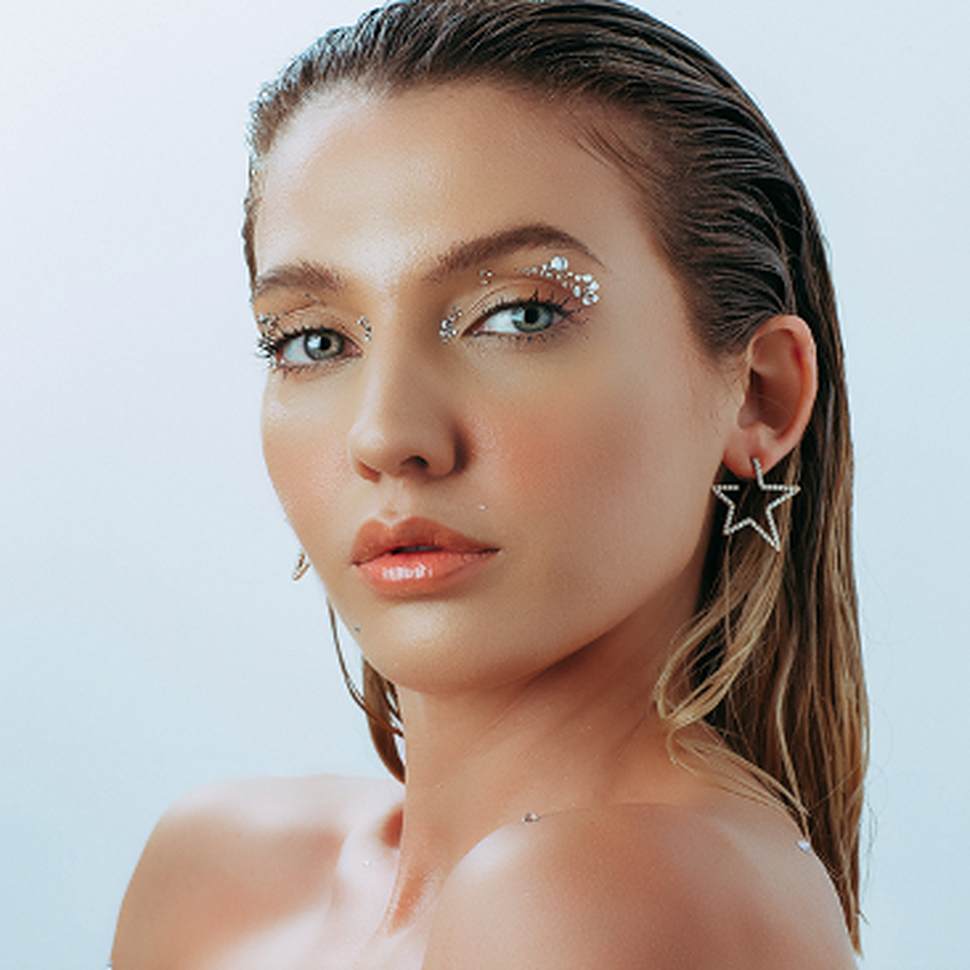 Most recently, Chase released "Antídoto" with pop sensation Jorge Blanco. The song gained immediate success. In the first week alone, the audio acquired 25k streams on Spotify, 6M+ views on TikTok, and over 155,000 views on YouTube. Additionally, the track was added to Spotify's Latin Pop Rising playlist.
Chase continues to make a name for herself by posting unique content to her over 130k followers on Instagram.  Also on deck for 2021, Anna is thrilled to continue sharing her unique and vibrant sound with the rest of the world and will be continuing to release music throughout 2021. Late last year, Anna filmed her first feature where she will be a character in Pedro Juan: Dos Caballeros, produced by Hei Films. The project is slated to be released later this year, debuting Anna's acting career.
Launched in 2021 – a redefining era for the world – by industry veterans Bob Murray, Zack Dekkaki, and Ric Wake, Loki Artist Group is home to two recording studios, a management company, and Elev8 Global Entertainment, as well as a record label and publishing division. Loki Artist Group provides business and financial support to its network of companies, clients, and partners through A&R, artist development, digital promotion, social media management, and marketing, as well as licensing and sync services.
Loki Artist Group recently announced a multi-million-dollar investment in Title 9, full-service management, production, music label, and entertainment company whose creators received multiple Grammys at the 63rd Annual Grammy Awards. Additionally, the company invested in La Nuit Management, a management company based in Amsterdam that focuses on Europe's vibrant electronic music scene.